Massage Therapy
Most people picture candles, romantic music and strategically placed hot stones when they hear the word massage. But not all massages are just for relaxation. Sports and Therapeutic Massage offers a range of massages aimed at improving recovery for various achese and pains.
Debbie Rapson
SPORTS MASSAGE
Debbie has a degree in Human Movement Sciences from Rhodes University and a diploma in Therapeutic Massage Therapy. She is a qualified teacher and also owns the Ballito Run Walk For Life franchise. Passionate about sport and sports massage, Debbie has worked with a number of professional sports teams over the years, including the Springboks, the New Zealand, SA and Bangladesh cricket teams and a number of SuperRugby teams. 
• Sports massage therapy is a deeper tissue massage which can be used pre and post sports activities. We specialize in muscle tension release.
• It is also extremely useful for business people who work long hours and are stressed or those who have bad posture related to their jobs (like working over a desk all day), as well as those with problem areas like back and neck pain
• Sports massage generally runs on a "no pain no gain" motto, but we do adapt the pressure to each person's pain threshold.
• The massage starts with light touch, but the pressure is built up to penetrate deeply into the muscle fibres. We also massage over tendons and ligaments and can detect the early onset of scar tissue in these fibrous tissues.
We get muscles ready for people participating in sports and you can book either a leg, back, arm or full body massage.
• Some benefits of this massage are psychological and other are physiological, like reducing lactic acid post-event, keeping muscles supple and flexible pre-event and helping prevent injury. It also helps reduce delayed onset of muscle soreness (DOMS) and prevents muscle fatigue.
• Sportsmen and women should ideally have a massage once a week, on their rest day, at least six weeks before a competition and a week or two after the event. Business people or those suffering from aches and pains should also have weekly massages.
• You may feel a bit tender or bruised for a day or two after your massage. You may also have a headache or a bit of a nausea feeling from the toxin release. Get up slowly after your massage and drink lots of water!
Elizabeth Hitch
LYMPHATIC DRAINAGE MASSAGE 
Having started out as a beauty therapist, it was after a horrific car accident 20 years ago that Elizabeth says she got a second chance in life to follow her passion – massaging people in pain. After spending 12 weeks in hospital and whilst still in a wheelchair, Elizabeth enrolled in a massage therapy course and finished top of her class. She specialises in lymphatic drainage and sports massage.  
• Lymphatic drainage massage consists of light rhythmic strokes, which help to alleviate various conditions related to the body's lymphatic system.
• This form of massage helps to flush out toxins and drain excess fluid from the body, supporting a healthy immune system.
• Very often the lymphatic massage will only be carried out on one part of the body. We can increase the lymphatic flow by as much as 20 times. But if it is worked too hard the whole initial lymphatic system will diminish the lymph flow. 
• There are a number of benefits, including boosting the immune system, filtering out waste products, increasing the production of lymphocytes, aiding in relaxation and helping the body fight disease.
• Anyone can have a lymphatic drainage massage, but they are very useful for people with conditions like lymphedema and certain cancers (always check with your oncologist first), as well as those wanting to lose weight or with water retention or digestive problems.
• Always arrive well hydrated and don't eat a heavy meal before a massage.  You could feel nauseous and/or have a headache and frequent urination afterwards (bearing in mind that every client reacts differently).
• Most of my clients tell me they feel lighter and have more energy after a session. 
Vanessa de Beer
PREGNANCY MASSAGE & DOULA SUPPORT
Vanessa has been a sports massage therapist for over 15 years. After having her daughter in a home water birth, Vanessa realised her next calling in life was to become a doula. She specialises in pregnancy massage:
• There are three different stages in which a pregnant woman would need a massage – firstly, while she is pregnant (her body is working very hard at growing a baby); second, on the day of labour'; and third, during the first few weeks after birth (swollen feet and lower back, neck and shoulder pain from breast feeding).
• A new baby is a big physical and emotional adjustment and receiving a massage every day for the first few days after birth helps with your physical and emotional recovery.
• It is important to listen to your body especially when you are pregnant. Not all pregnant woman want a massage, but most would have one every day if they could!
•  Your partner should be educated on how to massage during pregnancy and which areas to avoid (Sr Liza Harkess offers this as part of her ante-natal education classes and I also offer this service at our rooms or in the privacy of your home).
• When we do a pregnancy massage in our rooms we will generally do a full-body massage in a side-lying position. In the early stages of labour the massages will be gentle and relaxed and during strong contractions the hands-on pressure will intensify. This brings great relief! 
• There are so many benefits to having massage therapy and doula support during labour. Not only does massage therapy stimulate your body to release endorphins, but research has shown that having a doula can decrease: epidural rate by 60%, caesarean rate by 50%, oxytocin and forceps use by 40%, the use of pain medication by 30% and the length of labour by 25%.  A doula can also play an important role if you do have an epidural, induction or caesarean birth.
• Remember to make a pit stop at the loo before having a pregnancy massage! Also make sure you drink lots of water to help your body flush out the toxins and carry a little snack in your bag to eat afterwards, in case you feel a bit light headed after the massage.
Get This!
Why not buy a post-natal massage packages as a gift for a baby shower! You can buy either a three, six or 12 day package (Vanessa will do home visits on consecutive days after the birth). Alternatively, you can buy a lymphatic drainage massage or sports massage package (buy five and get one free).
Help out!
Vanessa works as a doula at public hospitals once a weeks and says there is a tremendous need for new or previously owned newborn baby products. A collection box has been placed at reception at Ballito Medical Centre if any company or individual would like to donate anything from nappies to products to blankets to beanies.
Get In Touch
Sports and Therapeutic Massage operates from Monday to Friday (8am to 5pm) and on Saturdays from 9am to 1pm. Book an appointment today: 032 946 1311.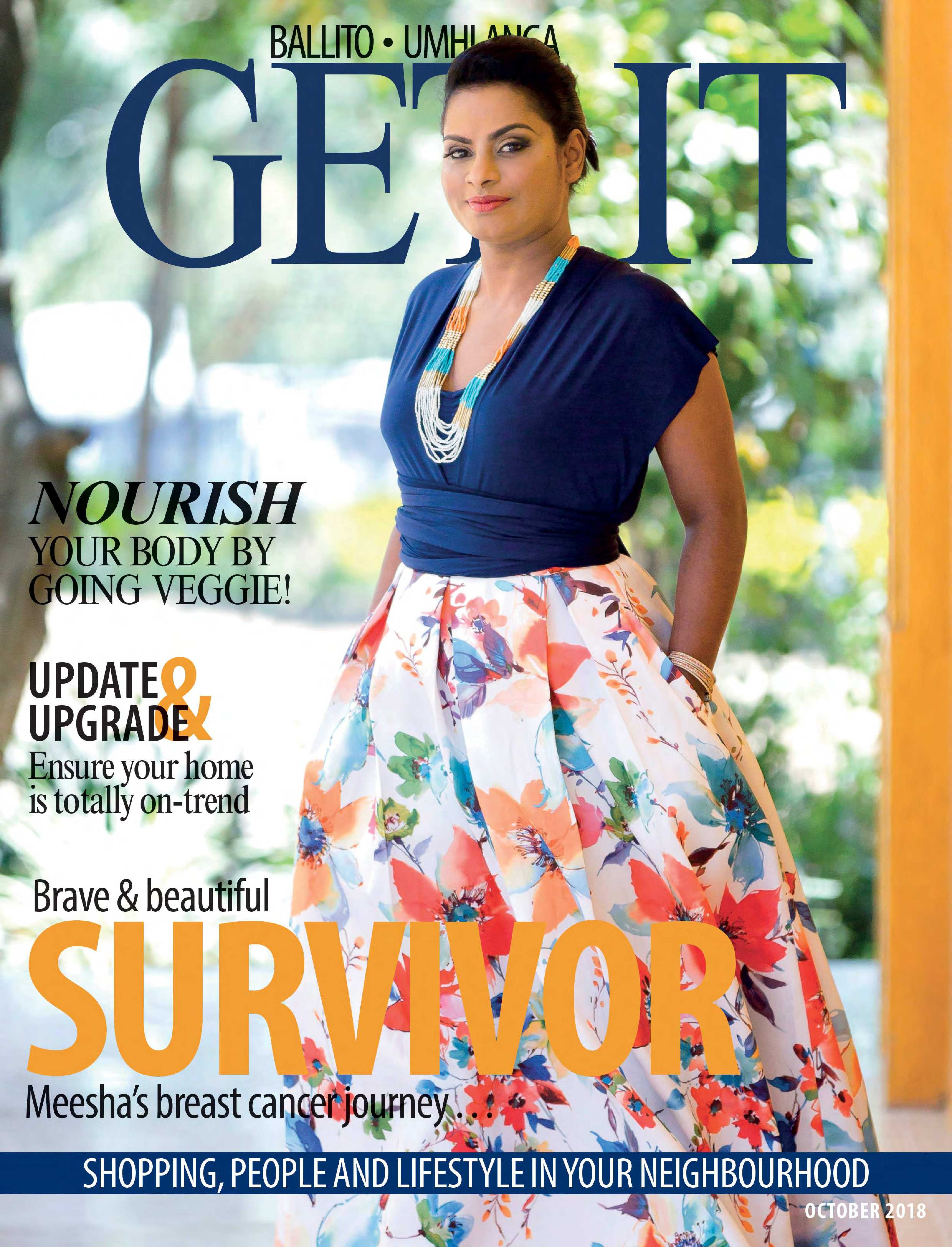 is a national brand of premium free magazines available in centres across the country.
to see other Get It magazines in the network.