Madame Macaron
After a rather unfulfilling stint working in the collections department at a bank, the highly creative Viveshni decided she needed to 'flex her creative muscles'. But it was only after the birth of her twin daughters that she started baking. Initially she dabbled in making birthday cakes for her family, but Viveshni took on a personal quest to create the perfect macaron after watching an episode of Masterchef Australia. And the rest is history!

"After some encouragement from my family and friends, I did a few markets to get started and slowly and steadily my business grew and flourished. The business has expanded from just macarons to a range of goods including cakes, cupcakes, cake pops and other confectionery," says Viveshni.
Today Viveshni works out of her own kitchen in her home in Umhlanga as well as The Ginja Food Studio in Durban North where she runs her classes.
I started the classes because I've learnt some handy tips and tricks along the way, and felt compelled to share them with people who love creating macarons like I do.
With daily orders ranging from 12 macarons all the way up to 1400, this self-confessed control freak still does all the baking herself.
"The process in making macarons is very delicate and, because I want my product to reflect the high standard that I set, I am the one that mixes and pipes every macaron that leaves my kitchen. I know eventually this will be impossible once we go national, but the joy for me is in the baking and creating rather than the business side of things."
With no formal training Viveshni's knowledge has come from practical experience and she feels that it allows her to be more flexible when adapting to new trends. "I pour a lot of my creativity and passion into my products, so my macarons are usually not your run-of-the-mill single-coloured macarons."
When Viveshni isn't in the kitchen she spends her free time writing her food blog, which she uses to connect with people and share some of the things that she has picked up on her journey. Viveshni is now offering macaron and baking classes in Durban North for anyone who wants to learn new techniques, cakes and desserts or just to simply have fun.
About the Classes
Madame Macaron prides herself in learning while having fun and taking processes that seem overly complicated and making them accessible to the everyday baker. There are a variety of classes available including the Full Macaron Class (a hands-on macaron class where you are given a silicone macaron mat, Ateco piping nozzle, branded apron, notebook and 12 macarons to bake, decorate and take home as well as tea and coffee, cupcakes and cake and a demonstration on packaging your macarons as gifts and fun giveaways). Other classes include the Macaron Demo Class, the Follow-up Macaron Class, Bake Your Cake & Eat It and the Decorate Your cake & Eat It classes. Her August class dates are as follows: Beginners Cupcake Class on 1 August (9am – 12pm), Women's Day Macaron Class (2pm – 5pm) and Women's Day Cupcake Class on 22 August (9am – 12pm).

Macaron Recipe
Ingredients:
100g almond flour
200g icing sugar
3 egg whites
30g sugar
Method:
1. Sift almond flour and icing sugar together and set aside.
2. Beat the egg whites until frothy.
3. Beat the sugar and egg whites together until you have soft peaks – add the sugar in three batches.
4. Fold the meringue into the almond flour and icing sugar mixture.
5. Mix it until the batter has the consistency of lava.
6. Pipe 2cm rounds and leave to dry for 15 to 20 minutes.
7. Bake at 135C for 20 minutes or until the shells can be lifted without sticking.
8. Allow the shells to cool and then fill them with buttercream, ganache, jam or any other filling of your choice.

Madame Macaron's top five tips to perfecting the macaron:
1. Ensure your oven is running at the correct temperature. The best way to do this is by using an oven thermometer, as the setting on the oven is not always reliable.
2. Check there are no large chunks of almond in your almond flour as these will cause cracks in your shells.
3. Wherever possible try to use a digital scale for precise measurements.
4. Make sure that there is no grease in the bowl when whipping the meringue.
5. Do not remove the shells from the oven before the are fully baked or you will have hollow shells.
WIN!
We have a box of designer macarons in a mix of flavours from Madame Macarons valued at R360 to give away to one lucky reader. To stand a chance to win click here! 
Get In Touch
www.madamemacaron.co.za
info@madamemacaron.co.za
@MadameMacaronSA

Photographs by Mark Le Roux Photograrphy, www.marklerouxphotography.co.za, 082 647 4936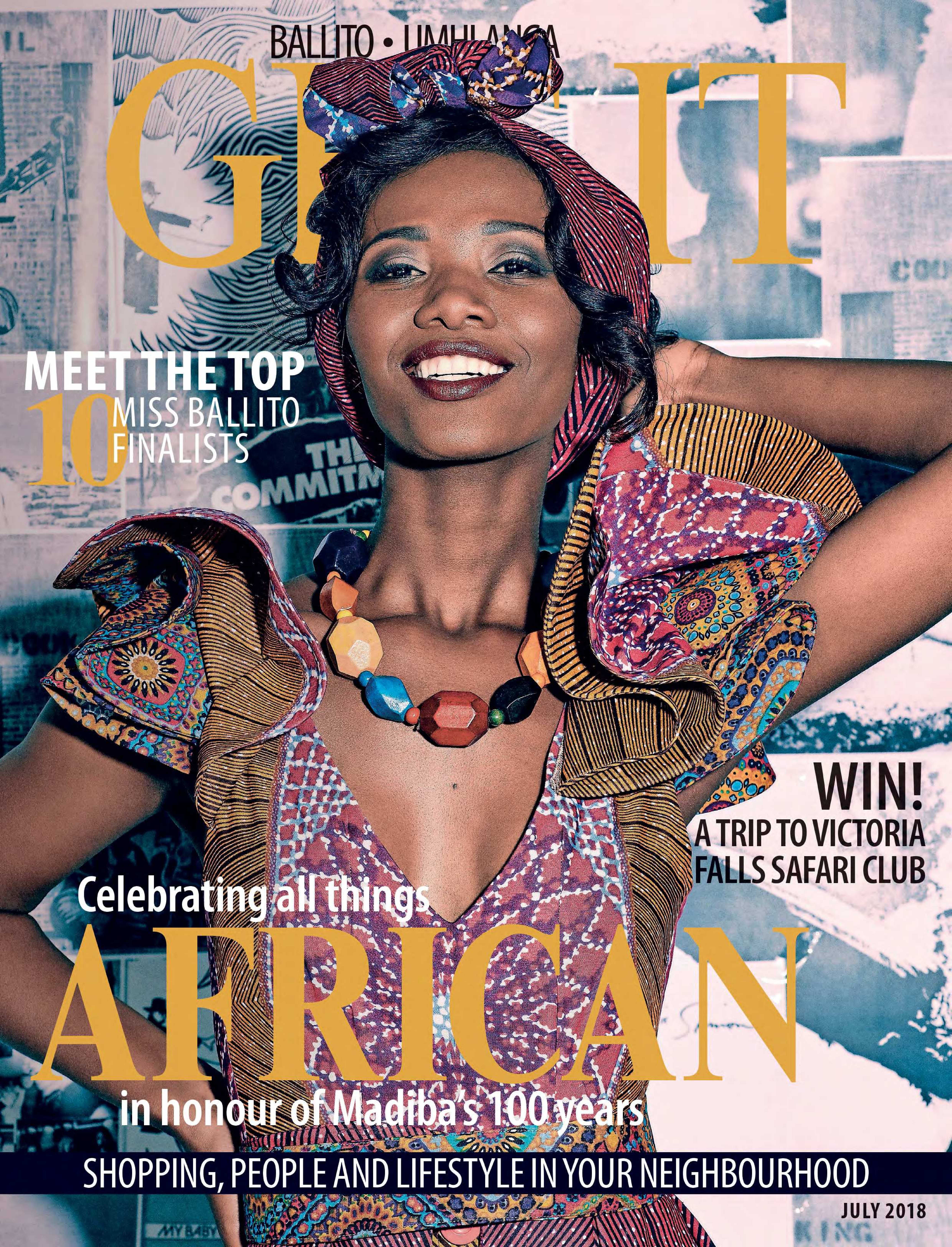 is a national brand of premium free magazines available in centres across the country.
to see other Get It magazines in the network.