Tidal Tao
Surfer girl extraordinaire and critter spotter of note, Michelle founded snorkelling company Tidal Tao with the goal of exposing more people to the vast amount of life that lies beneath the ocean. 
Having been in the ocean for as long as she can remember, Michy, as she's known, has also been involved in a wide range of conservation and tourism initiatives through our sister company, ETC Africa, dealing with everything from tourism planning to carbon footprint management.
The ocean is where she feels most at home and Michy is known for her patience, her work with kids in the water and her ability to find amazing creatures underwater. She is currently expecting her first baby and recently employed a few extra guides, who will take over the Snorkel Safaris, Rocky Shore Walks and Tidal Trails.
What is Tidal Tao all about?
At Tidal Tao we are dilly, silly and plain old passionate about the ocean and our neighbourhood of Salt Rock. This area has possibly some of the best snorkelling experiences in SA, year-round warm water and incredible fish and marine life, all in shallow, safe, protected waters. The Dolphin Coast offers a surprising underwater wonderland and this coastline is a wilderness that rivals any big game reserve or national park in it's size and diversity of animal species. We see whales on ancient migrations pass our way each winter, dolphins playing in the surf, we have recorded over 150 species of fish in water less than waist deep, over 15 nudibranchs (sea slugs) not yet known to science and some of the southern most shallow water corals in the world. When you stick your head under the water with a mask and snorkel an entirely new world is opened up to you. And that is our mission – to get people into the water and expose them to the amazing variety of life in our oceans. The name Tidal Tao comes from Chinese philosophy- tidal, meaning the tide we work with every day, and Tao, signifying the way or code of behaviour that is in harmony with the natural order.
What do you love most about what you do?
Seeing people get enthusiastic about what they see when going on a snorkel safari or rocky shore walk and how they want to help protect the ocean afterwards. People often don't realize what we have and how special this coastline is until they stick their heads underwater. The best part is changing people's view of the ocean because they realize that it's not just a resource but a wilderness with living animals that we can learn from.
What should we be teaching our children about the ocean?
Firstly, don't buy your child a fishing net. Rather teach them to respect nature and not to disturb these animals by removing them from their natural environment. If you can, give your child a mask and snorkel and teach them to observe with their eyes only. Teach them to be peaceful with nature and respect the amazing underwater world we have on our doorstep. It's definitely worth protecting. Motivate them to make a positive changes. Every time you go down to the beach pick up three pieces of litter to throw away. It's not much, but I guarantee that you are definitely helping a little animal or bird not to eat the litter.
What are some of the things we should look out for on our beaches and in the water?
Look out for colourful fish, slugs, crabs, plant life and corals. You can also have a look at our website under the conservation menu to see all the creatures we have found on the North Coast.
What do most people not know about the ocean?
Most people don't realize that fish feel pain. When they are exposed to toxins, their heart rates increase and they take longer to resume feeding. Fish have free nerve-endings that register pain and produce pain-reducing substances like endorphins. Fish are intelligent – their perception and cognition often matches and exceeds that of other vertebrates. Fish are sensitive – they like physical connections with other fish and like rubbing up against one another. Fish have good memories – the Goldfish can remember an obstacle course a month later. Fish like to talk – they talk to each other with low frequency squeaks, detectable only by technology. Fish also communicate using sign language. In the end, humans don't realise that the fish in the sea is like the bird on land. These animals deserve the same respect and protection as the animals on land.
Get In Touch:
079 307 0608
www.tidaltao.com
Text: Leah Shone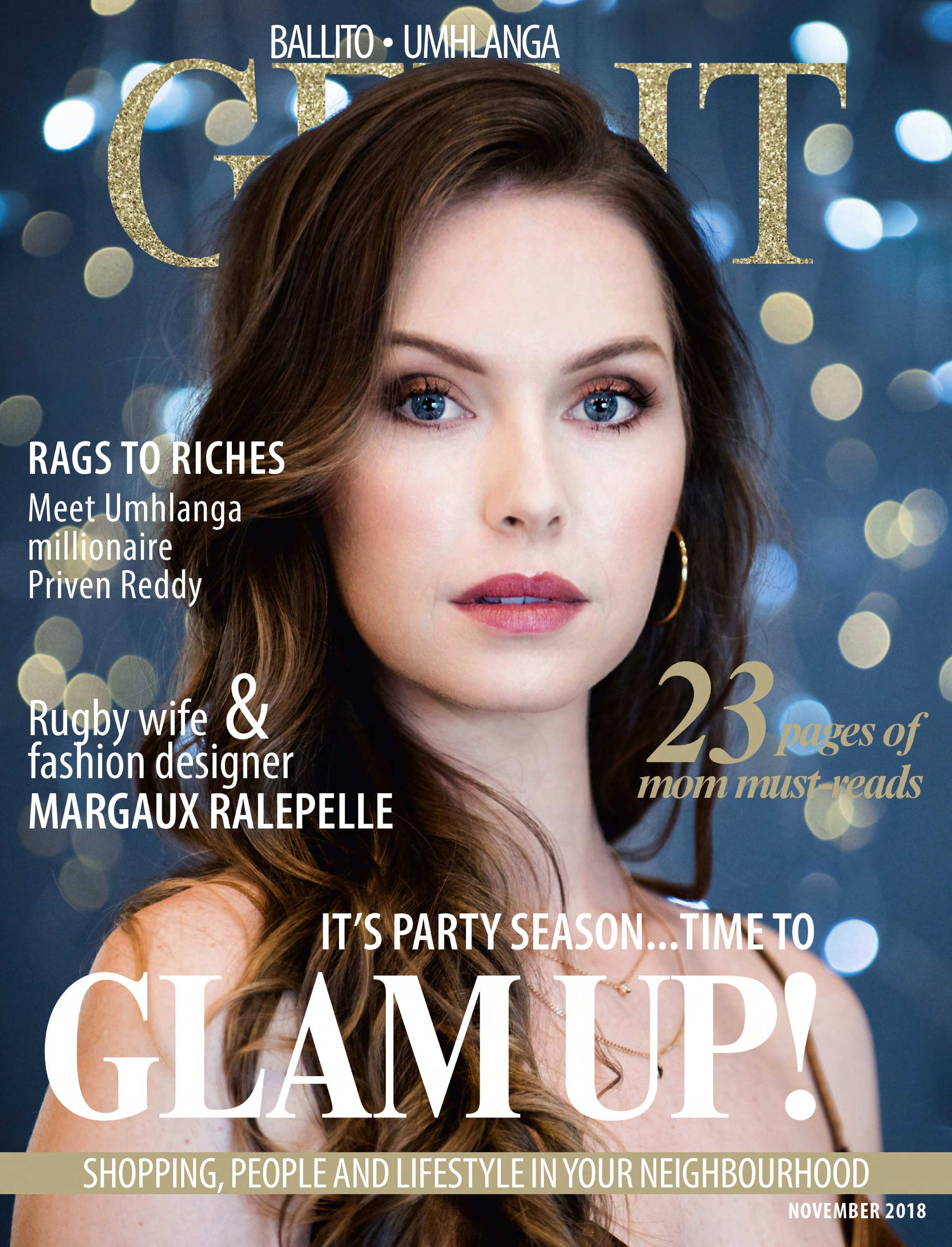 is a national brand of premium free magazines available in centres across the country.
to see other Get It magazines in the network.