Small town beauty
It could be slightly intimidating sitting in front of a professional model who has worked in Paris and Germany, and is now considered to be one of the top 12 most beautiful women in the country. It could be, but it's not.
Open, honest and extremely down-to-earth, 22-year-old Kayla may be an international fashion model, but she's also still just a small-town girl from Mtunzini who is taking part in her first ever beauty pageant. It just happens to be the biggest pageant in the country.
As an only child growing up with a single mom, Kayla says it's always been just the two of them. "My mom started me modelling at the age of 9, actually as a way for us to earn a bit of extra money. Since then, being a model is the only thing I've wanted to do."
A real tomboy as a child, Kayla says her mother always had to dump her in the shower before driving the hour and half from Mtunzini to Durban every week for modelling lessons. "The other girls were always perfectly turned out with makeup and hair and I was always scruffy and wrinkled."
But despite her rocky beginning as a model, Kayla has managed to achieve huge success. She spent a year modelling in Cape Town after finishing school and then, at the age of 20, she headed off to be a photographic model overseas. 
"It's definitely not as glamorous as people think it is, and it's very different to pageant modelling. There are no frills and no fancy hotels. You live by yourself and the industry can be quite gruelling. I was literally weighed every day and every day I was told I was 'too big'. You start growing up from the moment you step off the plane. You have to put your 'big girl panties' on and get the job done."
After returning to SA, Kayla says she started seeing adverts for Miss SA popping up on her Facebook feed. Not long afterwards a friend suggested that she enter. And then one day her modelling agency contacted her and encouraged her to enter. "It was so weird. It was coming at me from so many different directions. I decided to give it a go." Kayla entered the pageant the day before entries closed, and then had to be ready by 7am the next morning for regional judging.
"It was crazy. We took a few photographs that night and my mom ran around trying to get them printed in the morning. There were about 60 girls on the day of judging. We were there the entire day. Each of us was called up one at a time and they started eliminating. In the end, they chose about eight girls from the 60 of us.
When Kayla found out she had made it to the top 33 in the country she was completely shocked. "We flew to Johannesburg for a day. I was sitting in a room with the 32 other girls and I kept thinking, "I'm not as pretty as these girls, and if I don't make it, it's okay, it's been fun!''
They announced the top 26 in October and Kala spent the next couple of months flying to Johannesburg and Cape Town, doing various appearances, before the final top 12 was announced on 22 January. "The top 12 judging took place over two days and it was hectic! The first day was in the form of 'speed-dating', where we got to spend four minutes with each judge before moving on to the next one. On the second day, we had to face a panel of judges, one-by-one. They were firing questions at us and it was hard not to get stumped. Even though you know who exactly who Donald Trump is and how you feel about him, your mind goes entirely blank! Since the top 12 announcement, Kayla says it's been a roller coaster ride of charity work and loads of publicity, and she's hardly spent any time at home.
"I'm very excited but very nervous for the final. I keep asking myself, 'what have you got yourself into?' But, I am a go-big-or-go-home type of person, so if I was going to do a pageant, it may as well be the biggest and best in the country!"
Get to know Kayla…
I don't really follow any specific diet, but I have always generally only eaten one meal a day. I also know the difference between boredom and hunger and I know when I'm really hungry and when I just 'feel like something'.
I've always been a good swimmer but, generally, I don't like exercising. And I really hate running. I feel like I'm dying when I run.
I love talking. It's basically my favourite thing in the world. I guess you could classify that as my hobby.
I suffer from anxiety, but I'm learning how to control and manage it. I'd like to help other girls know that it is something you can overcome. Your mind has to be very strong.
I've been single for two and a half years. It's very hard to juggle this lifestyle and a relationship.
I love colouring in. I literally have hundreds of 'colour therapy' books.
If I wasn't modelling, I'd probably be a teacher.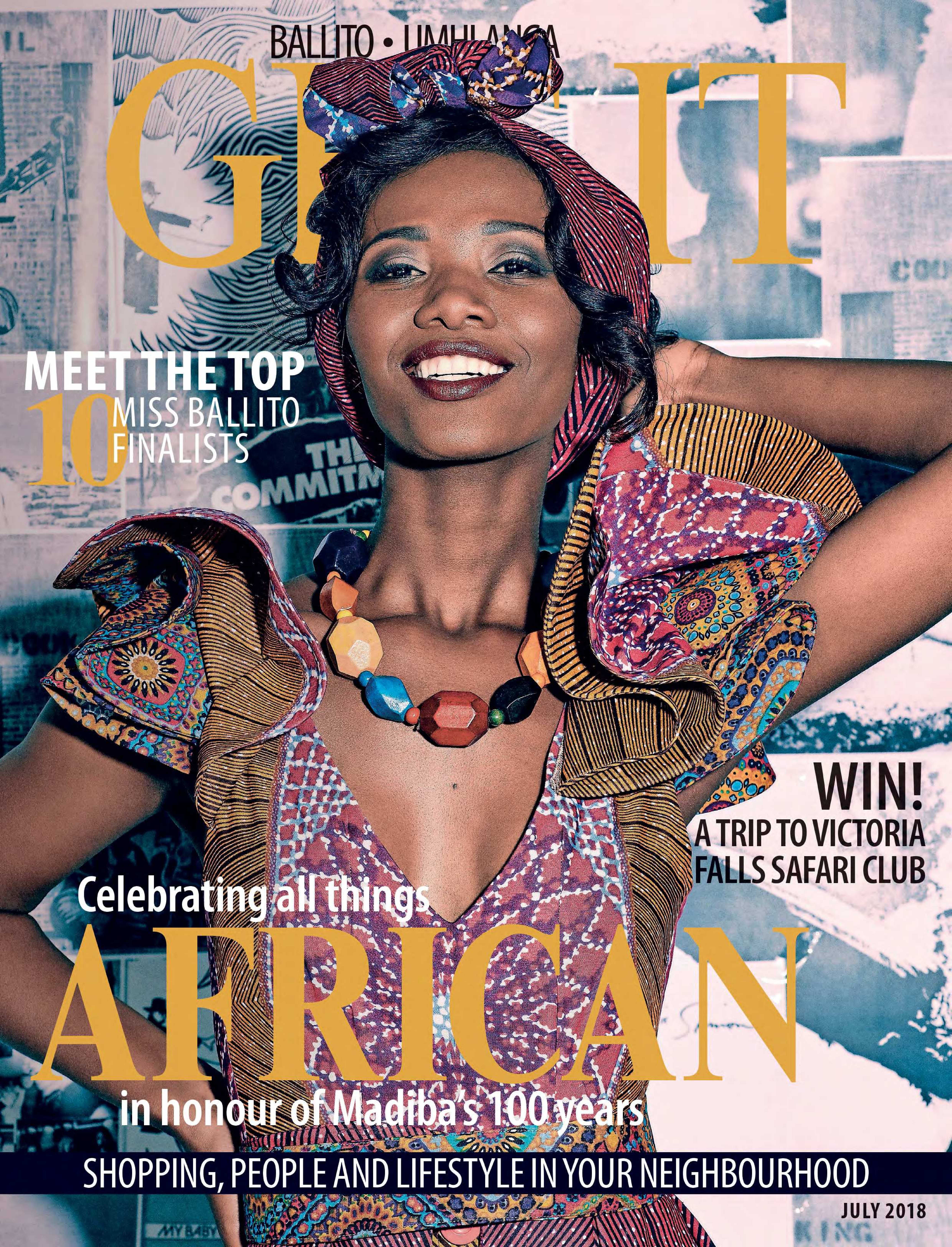 WIN a trip to The Victoria Falls Safari Club
We're giving away a three-night trip for two people sharing at The Victoria Falls Safari Club, including breakfasts, two lunches and two dinners (including one at The Boma), a guided tour of the Victoria Falls for two people (excluding park entry) and return flights and airport transfers.
July spoil
The warmest, most luxurious blankets imaginable…
Dream BIG as Disney On Ice sprinkles pixie dust in Durban
Win! An amazing once-in-a-lifetime experience for you and your family!
WIN tickets to Crazy Funny
A few of South Africa's best comedians will take to stage for a one night only stand-up comedy show on 29 June at The Rockwood Theatre for Crazy Funny and we have two sets of tickets to giveaway…  
WIN a pair Pesso leather sneakers
We have a pair of Pesso handcrafted leather sneakers valued at R1 599 to giveaway to one lucky reader…
WIN a luxurious box with Fat Bastard Golden Reserve 2017
We have a luxurious box with Fat Bastard Golden Reserve 2017 and dark chocolate coated almonds to giveaway to one lucky reader…
is a national brand of premium free magazines available in centres across the country.
to see other Get It magazines in the network.