Chasing dreams
Ballito mother of two Jody Cameron and her domestic worker Veronica Mtetwa (or Vee, as she's fondly known), have an unusual relationship. It's much more than just that of an employer and an employee. They are friends. 
And when the two of them pack their bags and jet off to New York City in November for Veronica to take part in the NYC Marathon, their relationship is sure to deepen even further.
Like most good stories, this one starts with a dream. . . Veronica's dream of turning her passion and love of running into something more.
Originally from Etete, Veronica started working for Jody and her then boyfriend, Peter, 11 years ago. Jody says she and Vee have always had a good relationship, built on mutual respect.
After the couple got married and had their first child, they discovered that Veronica (who has two sons and a daughter) was in desperate need of a house. They bought a house for her, which she then paid back one hundred percent. "I think a lot of trust was formed in that transaction," says Jody.
Although she was a very happy person in general, Jody says Vee often seemed a bit 'down'. After watching the Comrades marathon in 2014 Veronica came to work and told Jody and Peter she wanted to know what it would feel like to finish it. At the time, Jody says they all had a giggle and even joked about running it with her.
To their surprise though, Veronica joined the Dolphin Coast Striders running club and, every week, ran 10km to get to the start of the club's time trial, ran the 4km time trial and then ran 10km to get back home. "We thought she was bonkers! She trained really hard that first year and although she sustained a few injuries and even had to ran back-to-back marathons to qualify for the Comrades, she did it."
In 2015, exactly a year after watching the Comrades, Veronica finished the race herself, in a time of 11 hours and 30 minutes. And just like that, a new person was born. "I was very scared standing at the starting line, but I knew I wanted to do two things – start the race and finish the race. And I did it," smiles Veronica. 
That's when the shift happened, according to Jody.
"After her first Comrades marathon, we saw a change in Vee. She wasn't down anymore, but rather came skipping happily to work in the mornings. It's not just about the running, it's about how it makes her feel. She's happier and healthier and the more she does, the more positive she becomes."
Last year Veronica finished her second Comrades, a down run, in a time of 10 hours and 17 minutes. She also did a 30km run alongside well-known couple Phindi Gule and Kevin Burley, who ran the length of KZN, 900kms (30km a day) in 30 days. This, Jody says, was life-changing for Veronica. "She came back high on life and more determined than ever. She told me she didn't just want to run for herself anymore. She wanted to make a difference for others too. We had lots of discussions and the idea came up of running the NYC Marathon."
After doing some research Jody started a crowd funding campaign called Dreaming of New York, which they launched on 14 February and, within three weeks they had raised over R21000 of their R40 000 goal. Veronica's flight has been entirely sponsored by Flight Centre Associates and a South African woman living in NYC, who saw the Dreaming of New York page on Facebook, donated her NYC Marathon entry ticket to Veronica, meaning she no longer has to come up with the required $2500 towards a charity in order to qualify.
"So many people have helped on this journey, from locals offering tips and advice and medical services, to the more than 70 individuals who have donated money (even from just R50) towards this trip, it's been amazing," says Jody. ere Vee's true dream starts
But this is where Veronica's real dream starts to come true. She and Jody now have a goal of creating a foundation to help other less privileged runners. While in New York, the two are going to do interviews, and fly the SA flag high with the goal of coming home and 'paying it forward'.
More than 50 000 runners in take part in the NYC Marathon and Veronica is one of 10 runners being featured in the event's official magazine. She now has an official clothing sponsor in the form of Youco Holdings.
"We want to encourage other South Africans to engage with their staff, no matter who they are or what they do. Find out what makes them tick and, if you can, help them realise their dreams. While Vee will always be a part of our family, we don't want her to be a domestic worker anymore. We want more for her," says Jody.
If you'd like to donate towards help 'Dreaming of New York' email Jody: jody_cameron@icloud.com
Text: Leah Shone | Photographs: Taryn van Rensburg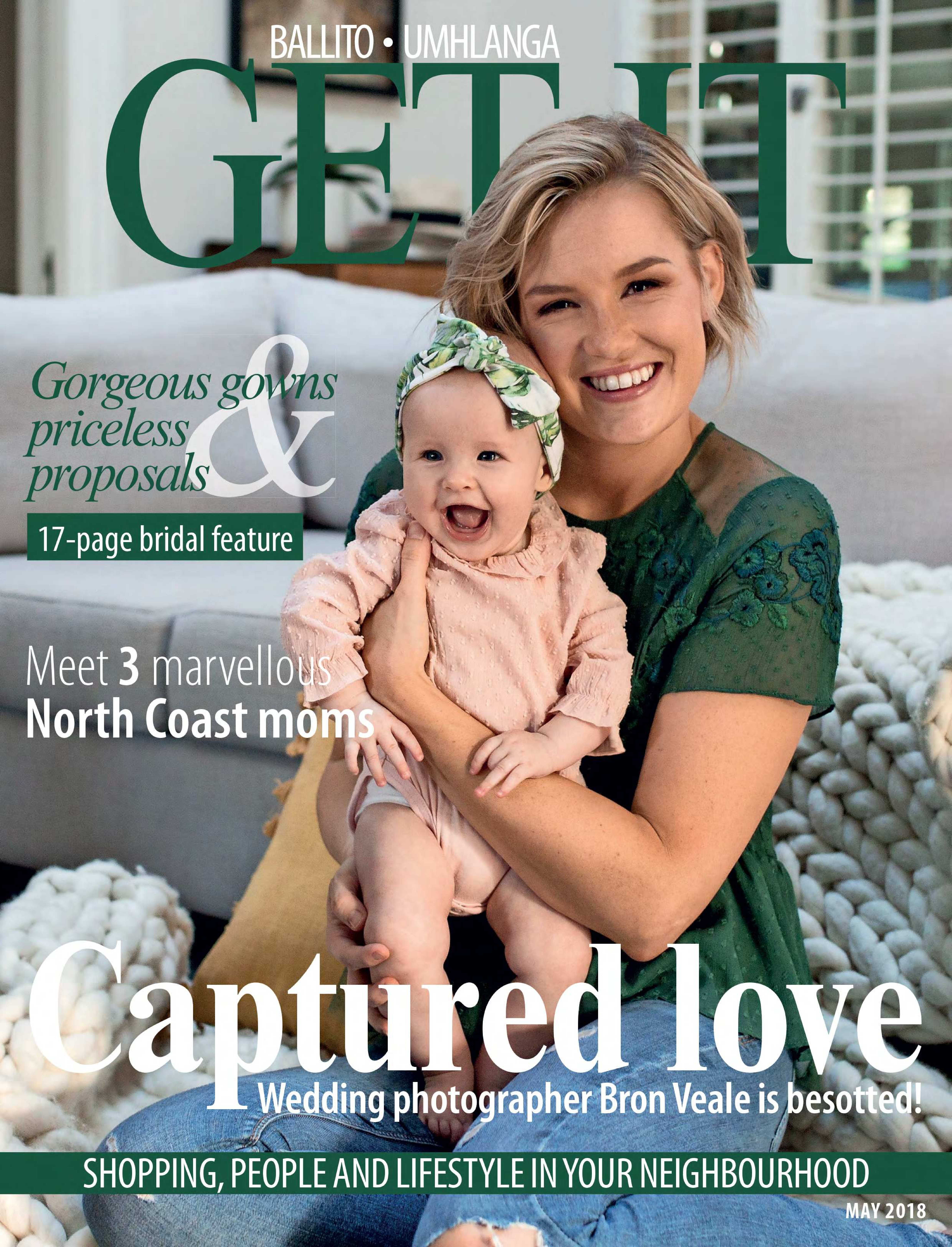 WIN tickets to Hafla
World-famous Belly Dancer Shahrzad, and Tabla-player Marshall Bodiker, from Washington DC, will be performing at the Victory Christian Academy in La Lucia, on 25 May and we have two sets of double tickets to giveaway…
WIN dinner for four for the the Coral Tree Seafood Buffet
Enjoy a seafood buffet every Friday evening at Coral Tree Restaurant at Fairmont Zimbali Resort.
May spoil
Utterly gorgeous Mugler Alien Flora Futura…
is a national brand of premium free magazines available in centres across the country.
to see other Get It magazines in the network.