Stylish skin
For some, it is about tradition and ritual. For others, it is a way of paying tribute to someone they love or someone they've lost. For many though, it is simply a beautiful art form which allows you to use your body as the canvas.
Whichever way you look at it, the art of tattooing dates back more than 2000 years – and it's not going anywhere anytime soon. In fact, according to Wade, the trend is growing and the stereotypical idea that only gangsters and bikers get tattoos is fast disappearing.
Both passionate about tattoos and body modification, Wade and Etienne have been friends and colleagues for more than 17 years. Having visited a number of tattoo studios over the years, Wade says they realised there was a gap in the Durban market for a very upmarket studio where hygiene and customer service are paramount.
They opened the doors to Fine Line on 1 March and hit the ground running. "Our Facebook page got 13500 'likes' in the first three weeks, and our artists' calendars are filling up fast. This proves to us that Durban is ready for a studio of this calibre."
Their mission, he says, is to usher the Durban tattoo and body modification culture into the new age. "We don't only offer standard tattoo and body piercing services. We also do cosmetic tattoos to cover spider and varicose veins, stretch marks and surgical scars and blemishes. Concerning body piercing, we offer piercings generally not available locally, and carry high quality jewellery for all types."
One of the things Wade says is very important to his team is to make their clients feel comfortable and free from judgement, rather than feeling like they have to hide away in a dingy establishment. Besides their best-of-the-best equipment and slick team, they also serve fantastic, complimentary coffee and cappuccino.
The Fine Line team, from left, AD, Wade Latham, Terrel Gouws, Dylan van den Berg, Etienne Louw and Jade du Plessis
Despite the fact that people are becoming more open-minded about tattoos, and more and more professionals, from doctors and lawyers to pastors and teachers are getting 'inked', there is still a misconception amongst some about the type of person who gets tattooed. "People can be extremely judgemental and sometimes find it difficult to accept that this is an art form. Visible tattoos and piercings can be a negative when going for job interviews because of this  and therefore we have a strict policy not to tattoo on the face, hands or neck on first time clients.  We also have a strict code of conduct not to tattoo people under the age of 18 years, and never anyone who is intoxicated.  Getting a tattoo is virtually permanent and needs to be a well thought through decision."
While trends seem to come and go in terms of design, Wade says infinity signs, feathers and arrows are all very popular with ladies at the moment. For guys, it's mandalas and portraits and tribal work. He says his-and-hers and mother-and-daughter tattoos are very popular as well. 
Whatever you choose to have inked though, Wade says it's important to do it for the right reason. "Do not buckle under peer pressure or do it as a sign of  rebellion. Once you are sure you want a tattoo, gather your designs, ideas or references and make an appointment with a reputable tattoo studio. Research the artist's work before committing. Never make an impulsive decision.
Meet the artists:
AD
Born and raised in Cape Town, 28-year-old AD is the head tattoo artist. He fell in love with tattoos at the age of 17 and has been tattooing since early 2013. He never went through the proper stages of apprenticeship, but was lucky enough to work under Sam at The Tattoo Lounge in Cape Town, which was a true learning experience. Ad specialises in realism, but is not limited to that style by any means.
Dylan van den Berg
Dylan is the head piercer at Fine Line. He knew from a young age that he wanted to be part of the industry and started his piercing career under Matthew Mclachlan in 2011. He realises the growing necessity for professionalism in an industry which is often overlooked locally. He has cultivated and perfected techniques in piercing and aftercare, allowing him to confidently and safely perform piercings and procedures above and beyond what is generally provided locally. 
Terrel Gouws
Terrel is the apprentice. Previously apprenticing under well-known Mike Armstrong at Artura Tattoo Studio, he will be touching on all types of styles but favours black and grey realism. Follow him through his journey of becoming a great tattoo artist, always striving to perfect his craft.
Jade du Plessis
Jade was born and raised in Cape Town and made her way to Durban in the end of 2015 to be with AD and their child. Jade spends her workdays getting to know clients and doing her best to give them the greatest experience possible. She loves the art of tattooing and piercing and enjoys being surrounded by uniquely creative people. 
Text: Leah Shone | Photographs: Taryn van Rensburg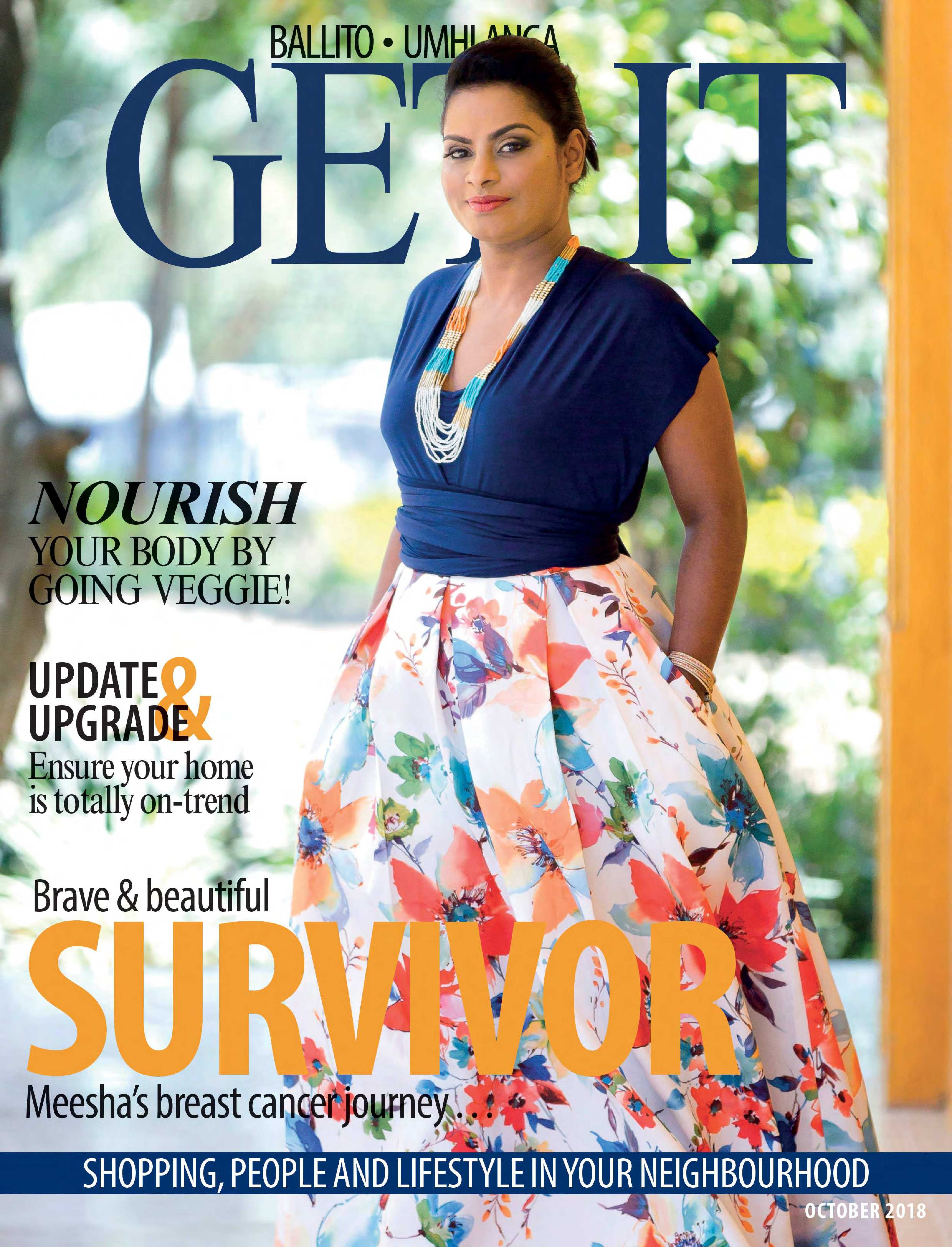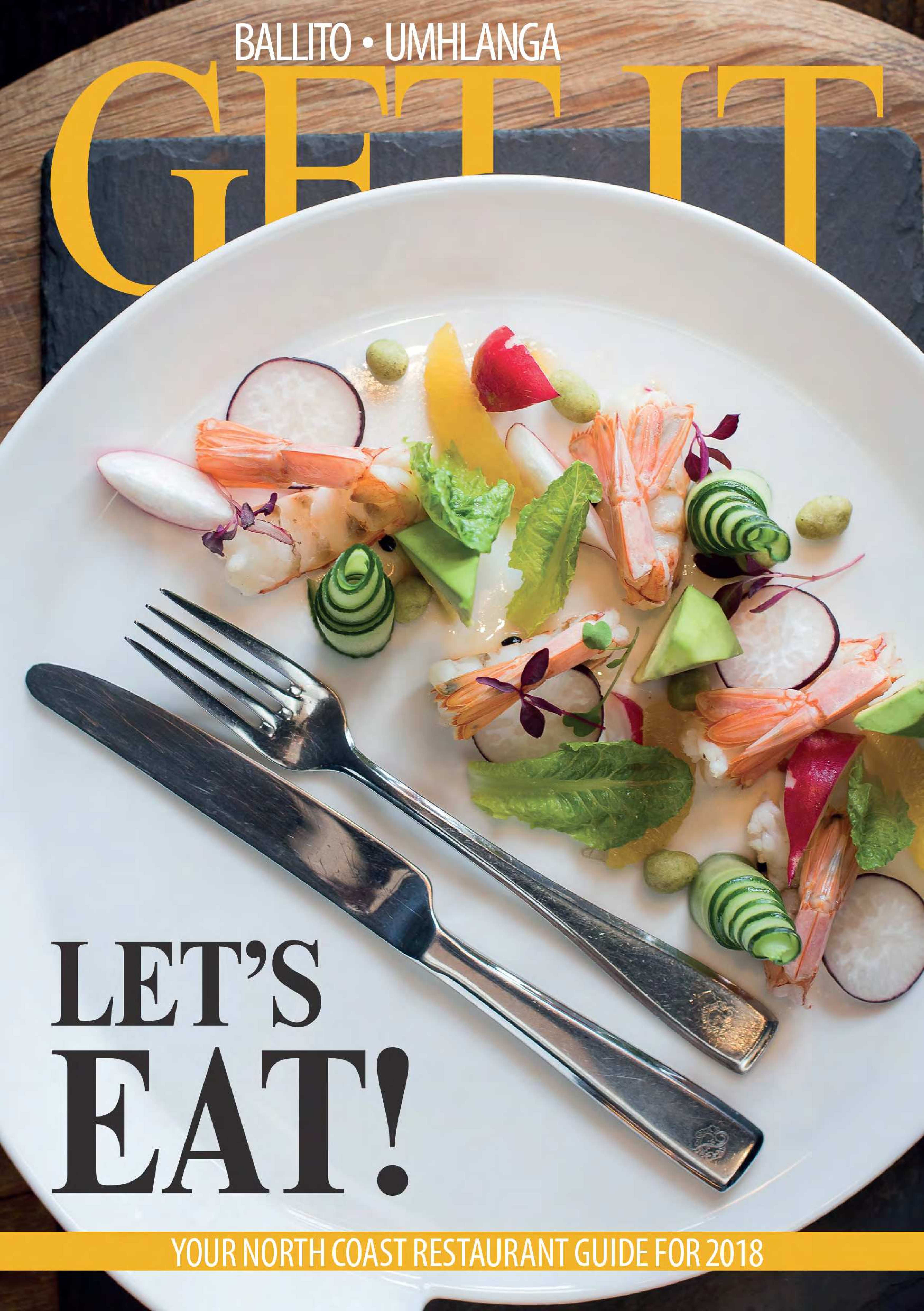 WIN a set of lamps for you and your bestie
In celebration of the Weylandts Home Store opening at the Ballito Lifestyle Centre we have two sets of lamps valued at R1 495 per lamp to giveaway to a reader and his or her bestie…
Spring spoil
We're celebrating the arrival of spring with a sundowner picnic…
is a national brand of premium free magazines available in centres across the country.
to see other Get It magazines in the network.