Wedding prep no-no's
Jo's 10 wedding no-no's:
1
Don't start planning before doing your research (and compiling a budget). Stay calm and rational. The most important advice I can give is find a way to manage your expectations. Listen to the advice people in the industry are willing to offer you and ask your friends who recently tied the knot to give you a good idea on what an adequate wedding budget could be. All too often brides rush into paying a deposit for a popular venue or wedding vendor because they don't want to miss out, but they don't take into consideration how much money they have to spend overall.
2
Don't expect your venue coordinator to be your wedding planner. It's easy to confuse the role of your venue coordinator with the role of a wedding coordinator. It is the job of your venue coordinator to ensure that the venue is in perfect working order for your wedding. They will not offer advice on your wedding stationery, set make up appointments, collect your wedding dress or set up your wedding based on your vision – this is the responsibility of a wedding planner.
3
Do not turn into a bridezilla, or make unreasonable requests of your bridal party. Are you expecting your bridesmaids to sacrifice their leave days in order to set up your wedding venue and plan and execute pre-wedding events? Also, do not expect your bridesmaids to be your wedding stylists. Their job is to celebrate with you and support you in the days leading up to your wedding, not arrange flowers or outlay your wedding stationery (unless of course they want to, and you have been upfront with them about your expectations.)
4
Do not become wedding-obsessed. This is an incredibly exciting time for you, however, I'd like to encourage you to try not to talk only about your wedding all the time. Even though your friends are just as excited as you are, be mindful and save the wedding chat for your planner who really does care about your colour palette and menu selection.
5
Don't skip your make-up trial. This is not an unnecessary cost, but rather an opportunity for you (the bride) to feel comfortable with your wedding look. Special occasion make up is vastly different to everyday wear (have you ever worn false lashes?). Also, try and book your engagement shoot or a date night on the same day as your trial (trust me, you'll want to go out when you are looking and feeling so pretty!)
6
Don't ignore mother nature. Having your ceremony in a beautiful, wide open space is lovely, but don't arrange it without having a back-up plan in case of bad weather. Yes, the R-word (rain) is a bad word in the wedding world, but be realistic about your expectations – we can't control the weather but we can control our reactions to it. You should also make allowance for this in your wedding budget. If it doesn't rain, then you have something extra to spend on your honeymoon!
7
Don't overdo your guest list. Your wedding is the ultimate celebration, but remember that, on average, you will spend close to R2000 (depending on your style of wedding) per guest at your wedding. This includes stationery, venue hire, canapes, drinks, dinner, entertainment, chairs and tables, décor and flowers. Now ask yourself, are you willing to spend R2000 on your mother's cousin Janice, who hasn't even met your future husband yet?
8
Don't expect your whole guest list to arrive . . . and prepare for a few last-minute cancellations a day or two before the wedding day. These things happen and although it's not nice, it is a reality.
9
Don't be afraid to ask. Your wedding planner should be your go-to person for everything wedding-related. No question should go unasked, and no task should be impossible (unless you're asking us to control the weather!) At the end of the day you should feel completely free to explore your vision, and your wedding planner will be your voice of reason throughout your journey.
10
Don't lose sight of the bigger picture. Ultimately, your wedding is a celebration with all the people you love, gathered in one place in honour of you and your fiancé.  It's an unforgettable party, but it's only one step in the biggest adventure you're both about to embark on. Celebrate your love, but remember your wedding is one day. What's really important are the days, months and years to follow – so aim to build a marriage more beautiful than your wedding.
About Oh Happy Day:
A bubbly, non-conformist who loves pushing creative boundaries. Oh Happy Day founder Joelene Botha and her team offer an exclusive wedding planning and design service for local or international brides and grooms planning high-end weddings in KwaZulu-Natal. Unlike stand-alone florists, decor specialists and in-house co-ordinators, Oh Happy Day takes a full-service approach, recruiting a dream team of local professionals to craft one-of-a-kind celebrations that reflect each couple's tastes and personalities, and exceed their expectations. Due to the attention and detail placed on each couple's planning experience, the Oh Happy Day calendar is limited to a number of 24 wedding bookings a year.
Get In Touch:
www.facebook.com/ohhappydaydbn / www.ohhappyday.co.za / info@ohhappyday.co.za / 0792778844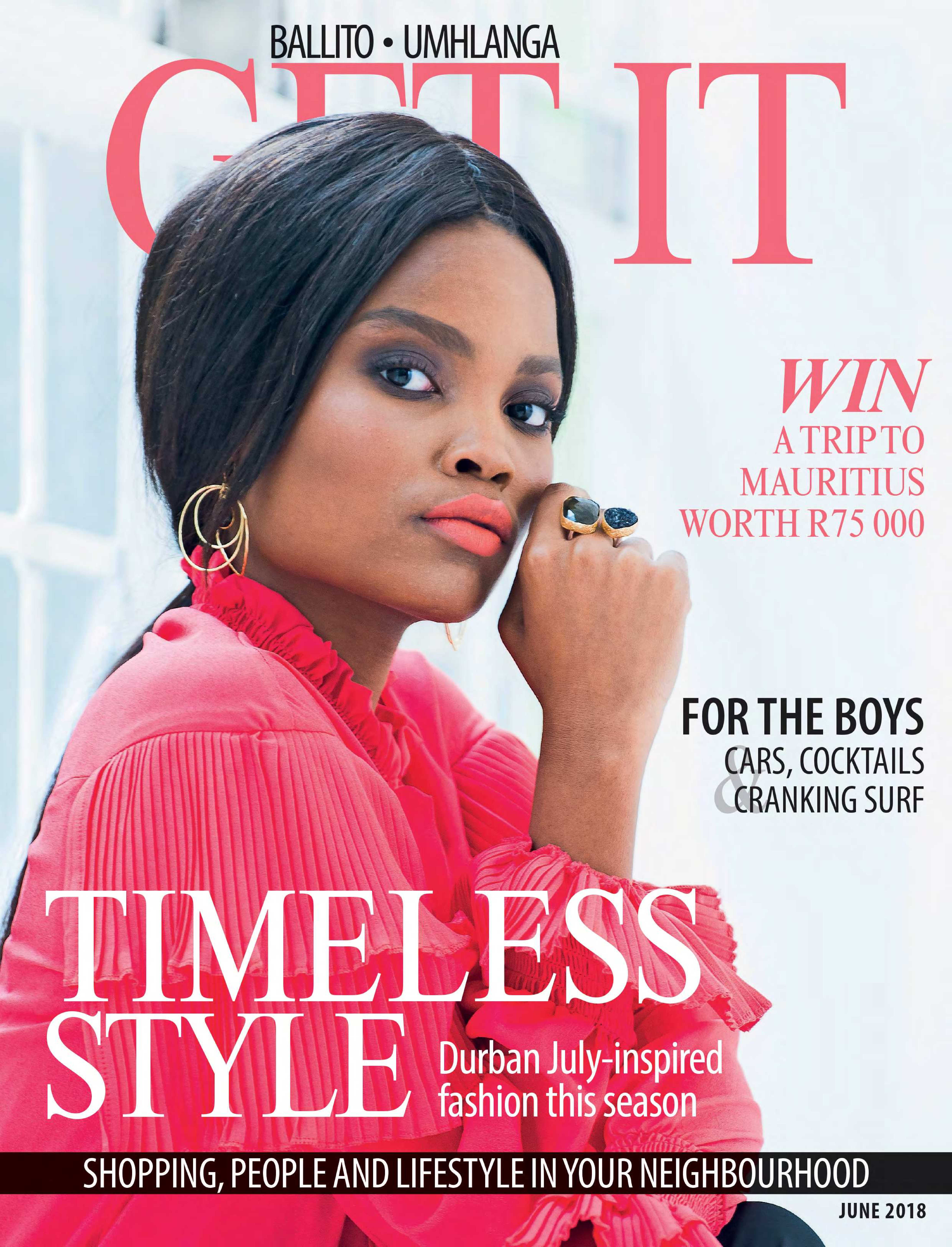 is a national brand of premium free magazines available in centres across the country.
to see other Get It magazines in the network.