Creating a mix match living space the right way
Pattern vs. pattern

Life is too short to be boring. Changing up one's décor allows for creative change, a new head space; and, if arranged correctly, homes that include a style that is out of the norm, can be thought-provoking and fashion-forward.
While solids all have their place, wouldn't your interiors more fun when adding whimsical patterns that add visual interest and contrast? Mixing and matching patterns in recent times,
has certainly made its way into many homes and is a reflection of personality, taste and is a smart way to use items you already have in your home.
Caption: A House of Décor floral and solid patterned sofa mixed with a hounds tooth pattern which also acts as a contrasting colour. The picture on the wall highlights the floral theme and the pattern on the lampshade is quite similar to the hounds tooth scatter, therefore complementing it.
"Hounds tooth is on trend once again. It is mostly popular in black and white, however it is being brought in through various colours as well – as the "pop" which provides a burst of colour inside the room. It is best used subtly in a scatter cushion, ottoman or throw. Unless you want to go classic and clean with black and white, then hounds tooth fabric chairs will make a statement if paired with a drop of colour," comments Keswyn Mackintosh (Interior Designer and Business Developer at Inspired Design)
The deciding factor
When it comes to a mixing and matching your home, the most important factor when decorating is to ensure there is contrast. "One cannot  throw items together and hope it works. There is a large amount of thought and planning when creating a mix and match room. It is best to choose opposites, that of patterns and solid, hard and soft textures and even bulky with slim," Mackintosh adds. 
Keeping it familiar
No matter if your room has furniture of different colours, styles or patterns, as long as they are the same height, the room will appear finished. Bear in mind however that the exception to the rule is ornaments that tend not to make a massive impact on space. Ornaments in different heights add a layered effect and builds interest in the room.
Individual well-appointed arm chairs mixed in different shades works well for a sitting area, again as as long as they are the same height. Pictured are different shades of blue and grey that tie in with the initial focal point, that of the rug. The coffee table in a dark coloured stain brings in a natural element, working well with other natural elements such as the metal ottoman and lighter wood candelabras . The reason it works so well, is because there is some familiarity. The raw, natural colour is also brought in through various smaller items which then tie the room together.
Any well decorated room seeks some common ground, where everything finds a way to work together. For example, if you have patterns, allow one to be bold and the other to be simplistic and when it comes to colours, it is important to intersperse them with both solid colour and more opaque natural colours.
Modern Vintage combination
If your room incorporates multiple styles such as traditional and modern, ensure you make use of vintage items in the most strategic way, in order to have a look that is balanced. "Mixing and matching is all about selecting what looks right together," says Mackintosh
Bringing in natural elements such as woods, metals and greenery can act as the feature that finishes the look.   "Sometimes, you will be given a template to work from, such as a patterned rug with a variety of colours and designs, so this could be the starting point to build around the rest of the space," she adds. 
(Pictured: A modern sofa mixed with a vintage rug and ottoman. The vintage patterns on the rug are mimicked in the patterns on the scatters.)
In regards to paint colour, Mackintosh warns, wall paint should be kept neutral, in natural shades that can be combined with a variety of colour and texture options that are accentuated in the décor pieces.
Even though this is a safe option, choosing a natural shade will ensure that you enjoy the space you are in. You do not necessarily need to follow colour trends, but do incorporate them. For example, green has been trending since the start of the year, however instead of painting the walls green, rather paint them a neutral shade– whether it is a crisp white matte, or a light grey or stone colour, the green can be brought in through the smaller accessories, patterns and accents. "If going for a white colour, I would suggest a softer, slightly off white," she concludes.
(Inspired Design located at Suite 101, Beacon Rock, 21 Lighthouse Road, Umhlanga Village)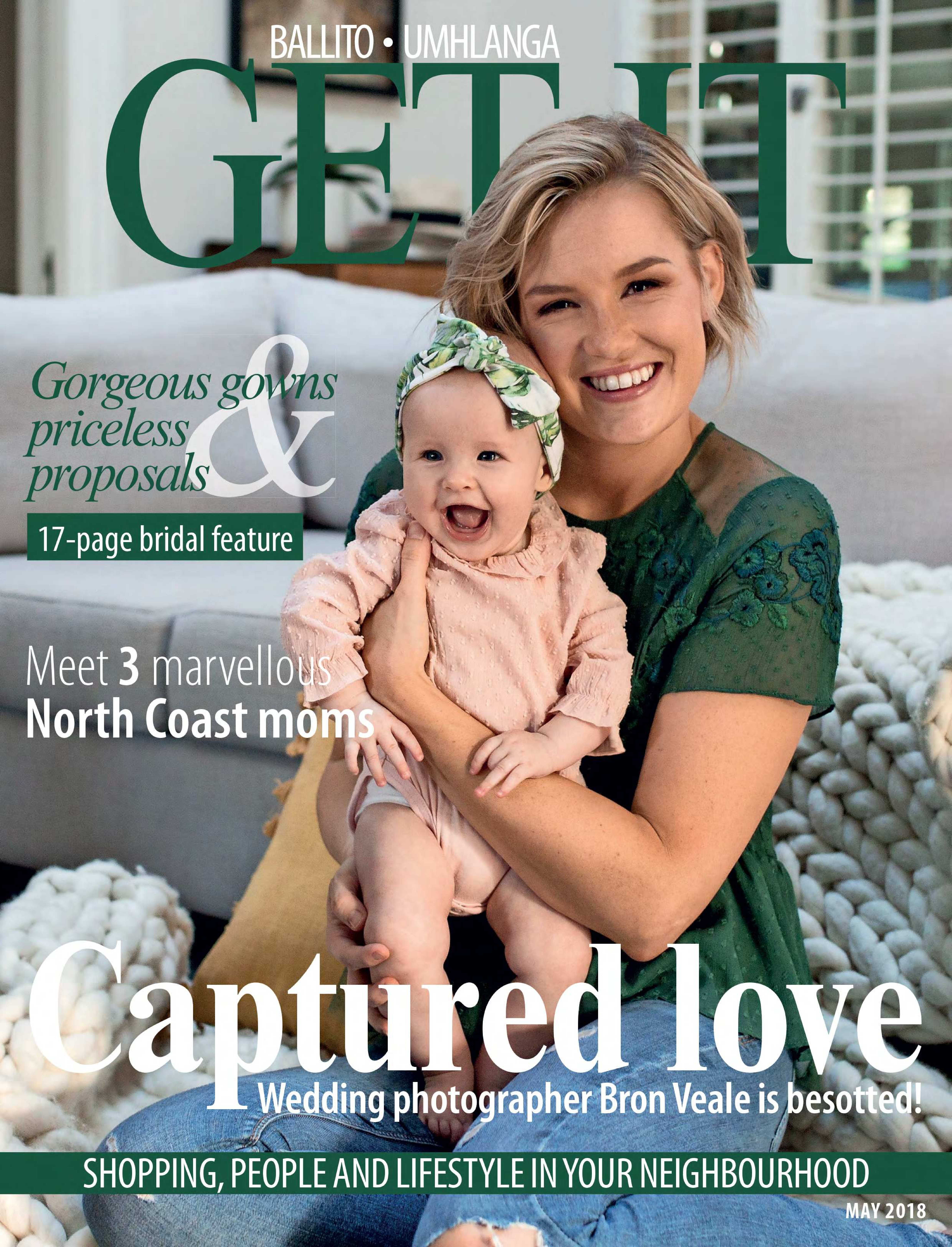 is a national brand of premium free magazines available in centres across the country.
to see other Get It magazines in the network.