Catch fine food
Let's face it, a group of girlfriends around a table at a trendy restaurant with cocktails and glass or two of wine is always going to be a good idea. Add to that some fantastic food and great service, and you're in for a really great 'mom's night out'. Catch restaurant is situated in the heart of Umhlanga Rocks, on the bustling 14 on Chartwell. So, despite it being just a regular Tuesday evening, on arrival we were immediately impressed by the almost 'festive' atmosphere and lively street vibe.
Although we were seated indoors, the balmy coastal autumn weather meant that the restaurant's stackable doors were wide open, allowing it to spill out onto the street creating a café-type setting for the upmarket eatery. 
Being the sushi-loving girls that we are, one of the first things we noticed as we sat down was the impressive sushi bar situated to the one side of the restaurant. It fits in perfectly with the fresh, contemporary interior, which features unobtrusive neutral colours and a striking wood-panelled ceiling, all adding to the relaxed, chic environment.
But, while the décor was lovely, it wasn't really what we came to check out.

No, for us it was all about the food. Oh, and the drinks. We were suitably impressed with the cocktail offerings at Catch, with the favourite being the Strawberry Hibiscus Mojito. We will be back for more of these, for sure.
For starters our table ordered the Duck Spring Rolls, Prawn Tempura and a Four Seasons Sushi Platter to share. The spring rolls were crispy and not at all dry (which duck can sometimes be), and although there were only two on the plate, the generous main course portions mean that any more would probably leave you feeling over-full after your mains. It is not often you find a proper tempura prawn (rather than just crumbed), but these were light, crispy and decently sized, and they came with a very yummy dipping sauce! This dish created some serious table-envy. The sushi lived up to its reputation and was tasty, beautifully presented and extremely fresh. Yes, we will be back for more of this, too.   
For mains, we ordered the Baby Sole with vegetables, the Calamari and Prawn combo with salad and the King Prawns with rice. The sole was perfectly cooked, practically falling off the bone, but the veggies were just slightly over-cooked. The calamari was tender and yummy and the side saldoned even came with avocado, which impressed all of us. The sauces were very garlic-heavy, appealing some but not all of us.
What is a girls' dinner without dessert? We ordered two dishes to share – the Key Lime Pie, which was beautifully presented, and the Nutella and Banana Spring Roll with ice cream, which, as you can imagine, we all tucked into with gusto! The evening ended with double espresso's and coffees, served with little sugar cubes, adding a fun old-school touch.
Both the food and service we perfectly on-point on the night we visited Catch and, although it's not a quiet spot, we quite enjoyed the idea of leaning in to chat with the gentle buzz of activity all around us.
At the end of the night, we all agreed that we would be back to try some of the other dishes on the vast menu, and next time we may even take our husbands along. Maybe.
Get in touch:
Catch seafood restaurant: 0315612303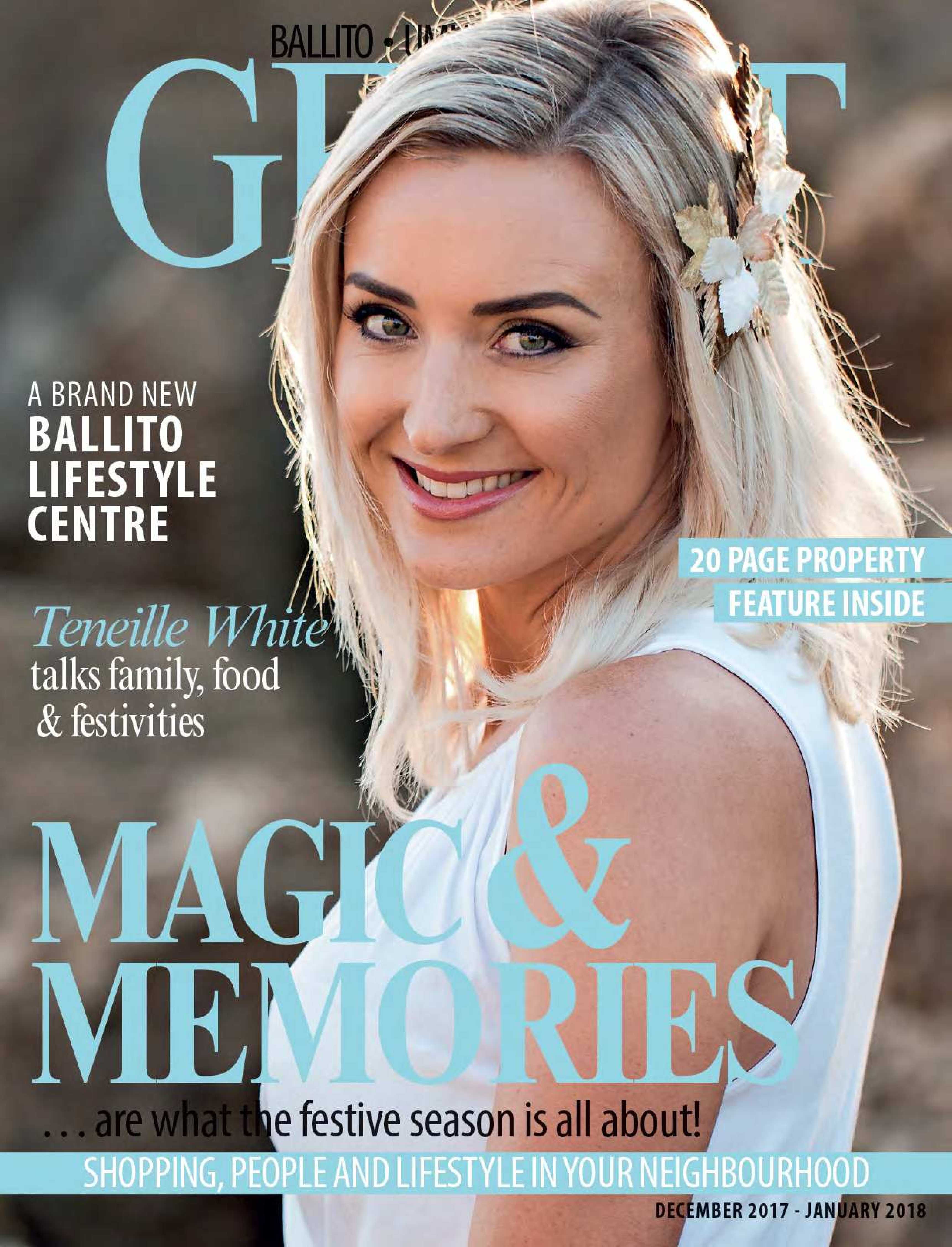 Get It Magazine (Ballito/Umhlanga) – December 2017 – January 2018
View magazine

is a national brand of premium free magazines available in centres across the country.
to see other Get It magazines in the network.