Preggy fit
While you may not be able to maintain the same level of fitness as you do when you're not pregnant, Caitlyn and Robyn both agree that being 'pregnant fit' helps you to stay strong and healthy during your pregnancy – and bounce back easier after your baby is born.
Caitlyn and Robyn became close friends after signing up for the same antenatal course two years ago. Caitlyn, a psychology lecturer, motivational speaker and life coach and Robyn, a practicing Bio kineticist both share a passion for health and fitness.
Now the two women have joined forces with their business started Flourishing Fit Moms – a program aimed at helping women embrace the experience of becoming a mom while leading an active lifestyle.
"We both managed to stay active and healthy during our first pregnancies, and we saw the benefits not just during our pregnancies but also getting our bodies back into shape postpartum," says Caitlyn.
After being approached by a number of friends and strangers at the gym a for advice on exercising during pregnancy, Caitlyn and Robyn saw a gap in the market.
"We were inspired to create something for the everyday mom who hopes to keep her body in shape during pregnancy and get active again postpartum, while maintaining or developing self-love," says Robyn.
Both women bring their own unique area of expertise to the table, with Caitlyn specialising on the psychological side and Robyn as the fitness expert.
"Combining my physiological and biomechanical knowledge, and my firsthand experience of exercise during pregnancy, I have designed exercise programs that are not only safe during pregnancy, but also convenient and easy to do at home."
Flourishing Fit Moms programs are purchased as PDF documents that are medically-approved and are downloadable – so you can print it out or use it straight off the screen. Their workout programs (one program per trimester and one for postpartum), as well as preggy exercise pants, are all available for sale through their website www.flourishingfitmoms.com.

Get in touch:
@flourishingfitmoms
www.facebook.com/Flourishingfitmoms
Flourishing Fit Moms share three of their favourite exercise regimes for during pregnancy and post-partum.
Workout 1: Bridging
(2 x 12 reps)
Bridging exercises help to strengthen your glutes, which alleviates stress in your lower back. They also gently mobilize your vertebra and stretch your hip flexors and quad muscles.
Workout 2: Wall Squats up against a ball
(3 x 12 reps)
Squats are an excellent resistance exercise that can be continued throughout pregnancy. Squats help to maintain strength and range of motion in the hip, glutes, core and pelvic floor muscles. Performing them up against a ball and wall, provides stability while protecting your lower back at the same time.
Workout 3: Clamshell exercises
(2 x 12 reps per leg)
The gluteal muscles are at risk of weakening during pregnancy, thus exercising to strengthen them reduces risk of lower back pain. Clamshell exercises are a safe way to strengthen the glutes throughout your pregnancy.
Text: Monique De Villiers-Delport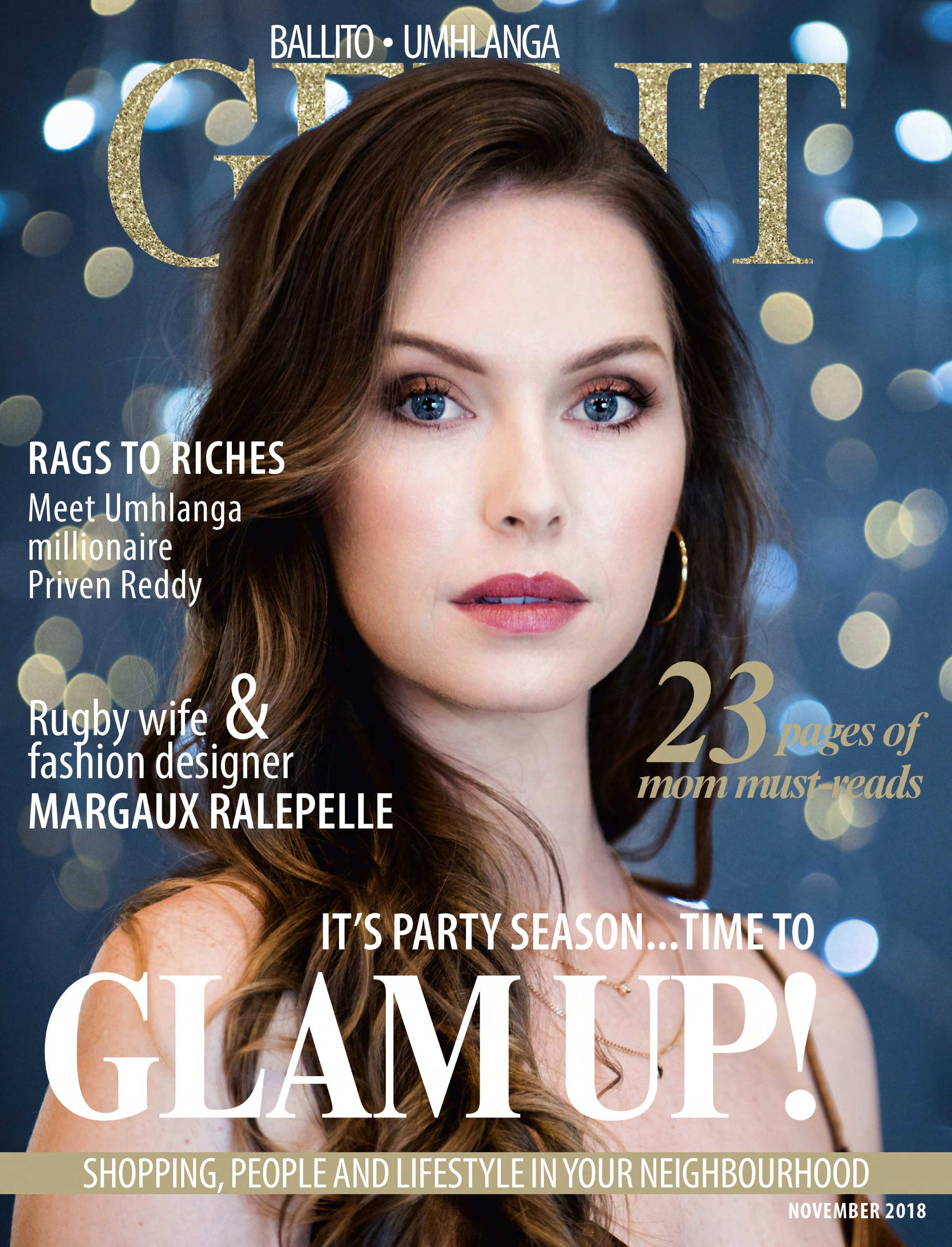 is a national brand of premium free magazines available in centres across the country.
to see other Get It magazines in the network.