Get styling
Lauren is a self-confessed shopaholic. She believes that style is timeless, ageless and limitless – and should be accessible to everyone. She uses her personal styling business, Kitted, as a portal to help people find their own personal style.
Although her intention was to study fashion when she finished school, Lauren says she fell in love with literature and decided she wanted to be an English teacher instead. After teaching high school English for four years, Lauren realised her love for fashion and styling was something she just couldn't shake.
"I found myself using every spare moment to help style friends or day-dreaming about it. In February last year I decided to take the leap of faith and officially start Kitted."
Lauren started 'styling' people when she was growing up, choosing clothes for her brothers and their friends who all hated shopping. "I would gather a big pile of clothes for them, send them to the change room and then make them come out wearing every item to show me. I would give them a thumbs-up or a thumbs-down and then carry all their new clothes to the checkout. All they would have to do was swipe their card."
Because the guys didn't want to spend lots of time in stores, Lauren managed to be 'in and out' of about three stores and get back home in under an hour.
"Pretty soon none of them would shop without me, and I was running out of time during my weekends to fit everybody in. It all came together when I was at a wedding one weekend and one of the guests complimented me on my dress and said that they would pay to have me shop for them!"
Lauren's shopping service starts with a consult with the client, where she finds out information about what they are looking for, their likes and dislikes, budget and sizing. She uses this information to style them according to their body type, skin tone and personality. Then Lauren shops for the client and delivers the clothing to their door.
"The box of items is personally styled for their needs, but I generally make sure that staple, timeless items are always included.
I believe style is more important than fashion trends."
The client can try on the items in the comfort of their own home and keep what they like, and then Lauren will return what they don't like.
The average amount a client spends on the clothing itself is generally between R3000 and R6000 and Kitted rates are based on a percentage of the amount spent.
"Finding a sensational outfit that really suits you and your style helps you feel confident and able to conquer the world! I love that I get to be a part of that."
LAUREN'S TOP 8 PERSONAL STYLING TIPS:
Be colour competent:
Find out what colours work for you. It's all very well loving yellow but if it looks  awful on you there's no point in wearing it. Colours should suit your skin tone.
Legs for days: Wear pants and shoes that are the same colour to create the illusion that your legs go on for miles and miles – this makes you look taller and slimmer.
Ladies, belt it: Add a narrow waist belt to a baggy dress to create a shape that shows off your waist.
Loosey goosey: Make sure your clothes fit you properly. Yes, it's comfortable to wear a loose-fitting sheet to hide the rolls, but it also adds about three dress sizes on to your figure! Keep it tailored, or if you must go loose – do it with only one piece and make sure the rest are a slimmer fit.
Texture tutorial: Denim on denim? No thanks! Mix fabric textures to create a more stylish look, like leather and a thick woven knit or denim and a soft chiffon.
Big money items: If you're going to shell out top dollar on an item, make sure its versatile. Spending R10 000 on this season's floral print loafers just doesn't seem like a solid investment.  If you're spending the money, make sure it's an item in a neutral colour that you can get lots of use out of.
Dress to your personality: Wearing clothes is like an art form. You can tell a lot about who you are by the choices you make. Don't be afraid to express yourself through your clothing choices . . . if you're loud – dress loud!
The tailored jacket: A must in the wardrobe of every man and woman. Pair it with jeans and a nice shirt for a smart/causal look or with something smarter for a 'larney' event. Make sure it's tailored and the fit is not too "boxy".
Get in touch:
lauren@getkitted.co.za
www.getkitted.co.za
Text: Monique De Villiers-Delport | Photographs: Julia Jane Photography-Design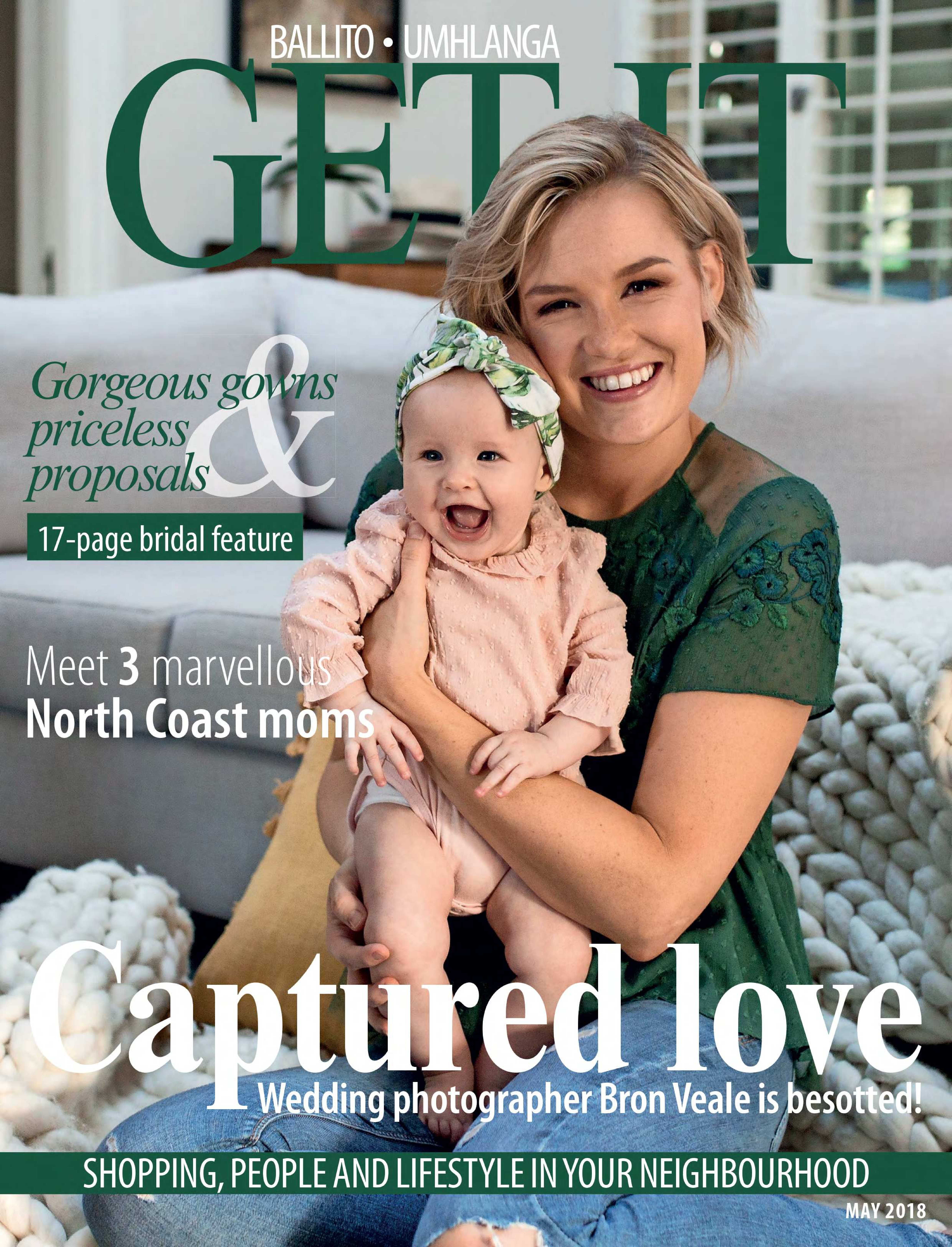 is a national brand of premium free magazines available in centres across the country.
to see other Get It magazines in the network.