Make it permanent
According to Coral having great eyebrows is a necessity in the world of beauty. Having started her career in the clothing industry, manufacturing and selling her own range of clothing in Durban, Johannesburg and Cape Town, Coral took a leap of faith to pursue a new-found passion, permanent makeup.  "I started doing permanent makeup by complete accident when a family member asked me to find someone in Durban to do their brows." Coral decided to get her own brows done and says she fell in love with the technique. Knowing that it was something she could learn and possibly excel at, Coral trained through Nouveau Contour and did a master class with Elite Beauty and Biotek before starting her own business called CoralChic Permanent Make up a year ago. She recently relocated from her home business to a room at the Skin and Nail Bar in Durban North, where she offers microblading and other permanent makeup techniques including eyeliner, powder brow and permanent lip line and colour.
"I have learnt a great deal since starting my journey. It took time, and I'm still learning every day. When you learn a craft it's all about practice, practice, practice. I love meeting new clients and being able to share what I love with them, each one is unique. It never gets boring!"
Coral says many people are confused as to what exactly microblading is all about. "It is a tattoo. Permanent cosmetics, micropigmentation, dermal implantation, microblading/micro stroking, eyebrow embroidery and long-lasting makeup are all different names for the same procedure – cosmetic tattooing. Whenever colour is placed into the skin with any device, it is a tattoo process. We asked her to explain a little more about the process.
What is Microblading?
Microblading is the process of manually depositing small amounts of pigment into the superficial layer of the skin. It's considered to be a semi-permanent tattoo that fills brows out or reshapes them by drawing on tiny lines that look like individual hairs. It is a two-step treatment, consisting of an initial procedure and then a touch up six weeks after. A 'before' photograph is taken and a topical anaesthetic is applied while a suitable colour is being chosen according to the client's skin tone. After the anaesthetic cream is removed the brows are shaped and drawn on. Once the client is happy, the pigment is deposited.
Is it painful, how is long is the procedure and how long does the tattoo last?
There is some discomfort associated with the procedure but a topical anaesthetic is used to numb the area. People say the sensation is similar to that of getting your eyebrows threaded. It takes two hours for the initial consult and procedure. If after care instructions are followed and the tattoo is well maintained it should last between 12 and 18 months.
Who is the technique for?
Microblading is great for anyone looking to change their brows, specifically to define them, fill-in where they have been over-plucked, cover up gaps or slightly alter your arch. If you're looking at doing any of these things without having to constantly work to maintain your brows, then microblading is definitely for you. A touch-up once a year is recommended, but that's about it.
What are some of the pros and cons?
Pros: Long lasting results. It's easy and hassle free. Results are immediate. It saves time and money.
Cons: Some clients may experience slight discomfort and it can be itchy for a day or two during the healing process, but these aren't permanent – so the pros definitely outweigh the cons!
Cost:
R1200 for the initial procedure, R950 for six-week touch up.
Get in touch:
0315631614 \ 0764229641
Text: Monique De Villiers-Delport | Photograph: Taryn van Rensburg | Makeup: Juliet Downes Makeup Eye | Stylist: Ty Gormley of I'm Styling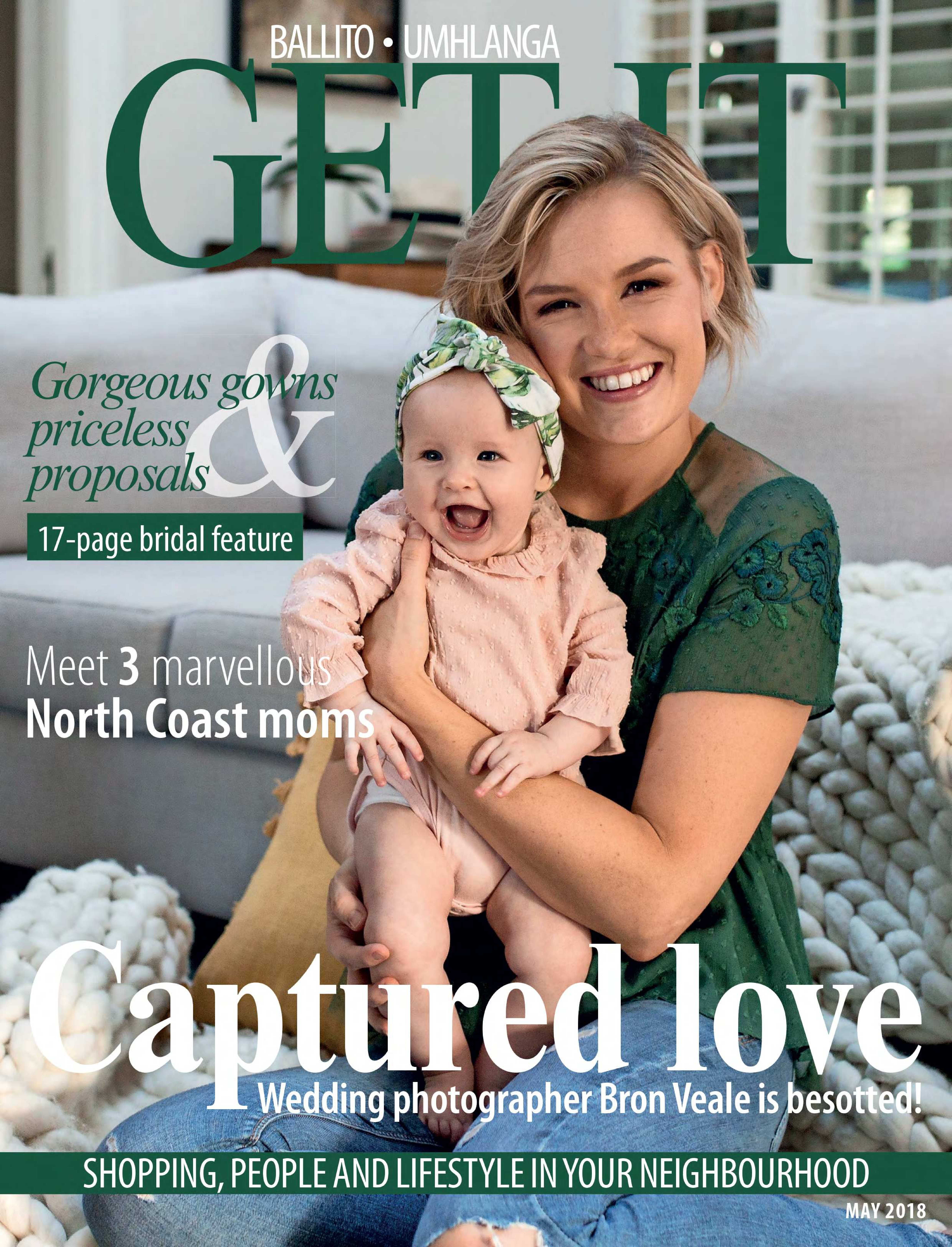 is a national brand of premium free magazines available in centres across the country.
to see other Get It magazines in the network.