Wanderlust life
Having both travelled and lived abroad, Tim and Ciara are your typical wanderlust souls. They lived in the UK for six years together and even spent a year travelling down the west coast of Africa. The couple have lived in Simbithi for the past six years and have three children, Nathan (9), Dillan (8) and Cayla (6).
Tell us a bit about your family dynamic and how you spend your time at home.
Tim and I love travel and adventure. We have explored much of South Africa with the kids, as well as neighbouring Mozambique, Lesotho and Botswana. Most weekends we are away somewhere – usually the bush or beach- or just camping with friends or family. If not, we are on the beach!
How did you come up with the idea of travelling for a year?
We had a wonderful four-week family holiday in Thailand in 2014 and it sparked our dream of a longer family adventure out of peak season. I left the family business at the end of last year to spend more time with the kids. This necessitated a change in lifestyle, thus providing an opportune time for our family adventure – and Tim was up for it! Our first concern was the kids schooling (all three kids attend Umhlali Preparatory), but the school was very supportive and helpful. Initially we were planning on four months, but this gradually extended to a year.
What were some of the reactions you received about plans?
Most people were surprised and some thought we were completely mad! But we are fortunate to have really awesome, like-minded friends, who share our sense of adventure – so they were all very supportive. Our family are also very supportive – they've become accustomed to our rather unconventional escapades!
Tell us about the planning process?
In terms of the itinerary, we decided to opt for a 'round-the-world' multi-leg flight, and the main planning involved deciding on the routing and destinations, as these are fixed. The dates however, are flexible. The trip is taking us through 13 countries. The hardest part was arranging visas, especially for me as a South African passport holder. Planning the trip largely involved largely the (many) practical requirements – medical aid, travel insurance, medical kit and many vaccines! We met with the school to understand the syllabus and arrange home schooling material. Other than that, we simply didn't have too much time to plan the details.
What has the trip been like so far? What have been some of your challenges?
Overall it has been amazing! We really have no regrets and time is passing so quickly. We have seen some incredible places and have had many experiences as a family. It's been quite a whirlwind – each day is a new adventure. Home-schooling has been our hardest challenge. Without a base or routine, it is often difficult.  But we try our best, and the kids have definitely grown in other ways and life experiences. It's given us a different perspective and understanding of what's important, and how blessed we are living in our beautiful country. We do miss our family and friends, but on the flip side it's been wonderful to re-connect with many friends living abroad.
Tell us about your route, and what you've seen so far. Where to next?
We started in South-east Asia, where we spent three months travelling through Thailand, Cambodia, Laos and Vietnam. From Ho Chi Minh, we stopped in Kuala Lumpur for several days before the long haul to New Zealand, where we spent 6 weeks exploring both the North and South Islands. Next stop was the tropical islands of Fiji, and then Australia (where we are currently). From here we head to the USA, where we plan to explore California and the national parks of Utah and Nevada, before heading to Mexico for a bit of a siesta! From there we head back to the East US, to see Florida and Disneyland. Next stop is the UK, where Tim's family all stay. They're taking us to Ireland where we'll do a 'narrow-boat' trip. From there we plan to spend a few weeks in Europe – which marks the end of our big adventure!



Text: Leah Shone | Photograph: Karen Mackridge Photography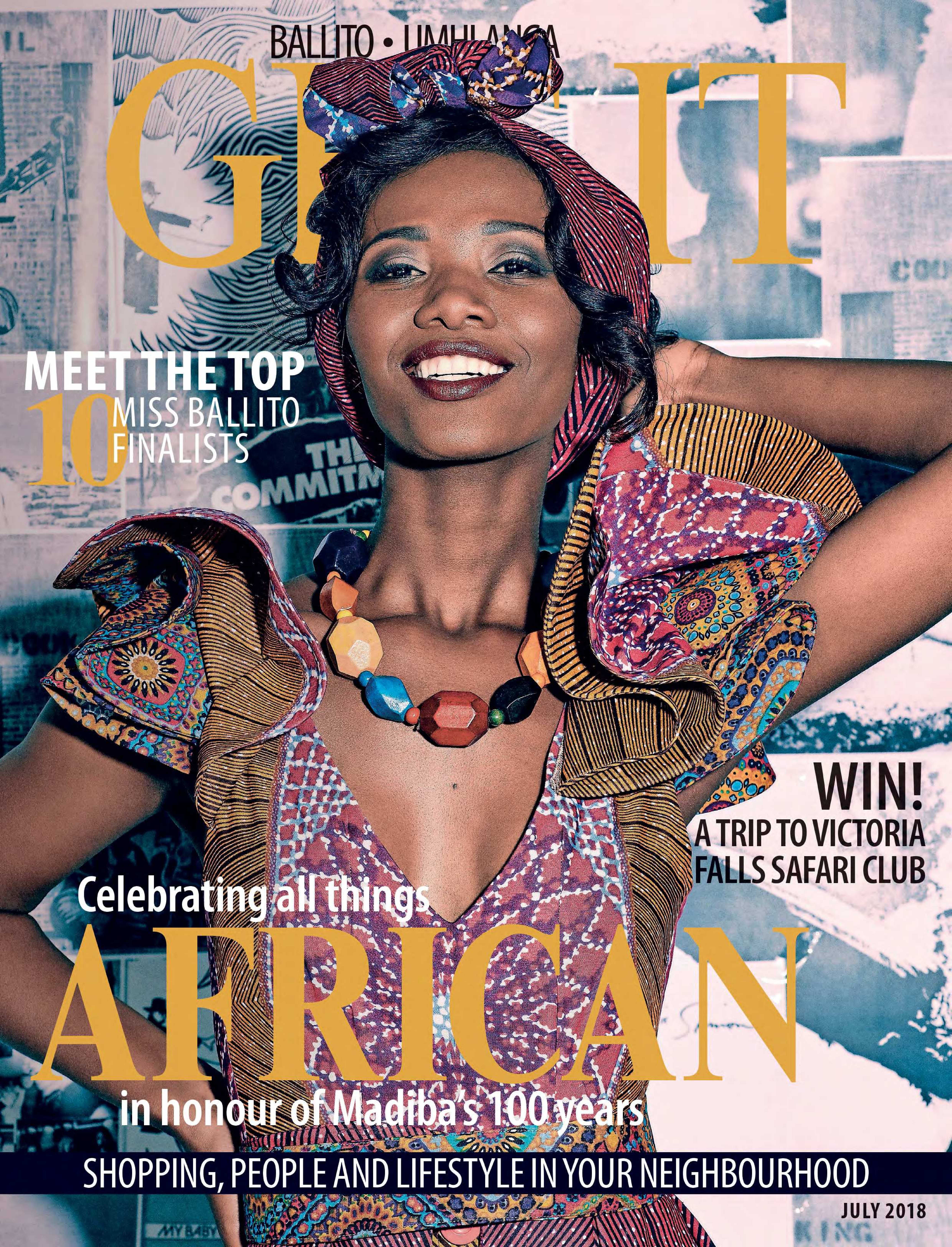 is a national brand of premium free magazines available in centres across the country.
to see other Get It magazines in the network.