Beauty essentials
They say that if you love what you do, you will never work a day in your life. That certainly rings true for Katherine, who has truly found what she loves.
It was her burning desire to be in a work environment that would offer her flexibility and the ability to be creative, that led to 25-year-old Katherine leaving her run-of-the-mill office job. Now her passion for beautiful artisanal soap, made from natural plant based oils, is positively affecting people's skin one bar of soap at a time.
"I stumbled into soap making five years ago while procrastinating at university. I read a book on how to make soap and started doing it as a hobby. It definitely awoke my creative side. I never thought of myself as particularly artistic, so it was exciting to be able to create and design things that actually looked pretty for the first time in my life."
But Kathrine says her true passion for her hobby started when she and her husband started using her creations and both noticed that they didn't need to moisturize as much.
"My husband more so than I. He was no longer getting razor burn when he shaved and I soon realized that I actually had a product that could make a difference and that also looked great."
It wasn't long until the idea of Apostrophe Bath & Body, an artisanal soap company creating soaps from natural plant-based oils by hand, was born. Currently working from a home studio, which may soon be a retail space, Katherine makes each bar of soap by hand, ensuring the style remains individualistic.
"My soaps are made in a large mould that is left over night and then hand cut into individual bars before curing for four weeks. Being made this way means that each soap is unique. I make approximately 30 soaps a day, so every bar you buy in a shop or from our website has been made in a small batch and individually shaped and packaged by me."
Always using the same base of oil blends (sunflower oil, coconut oil and castor oil), all sourced from local suppliers, Kathrine's soaps contain healing properties, are vegan and are endorsed by Beauty without Cruelty, which means her ingredients are not tested on animals.
"I love that I get to create every day. From making the soap to packaging website orders, I find it all a creative and fun process. I also really love that people get to experience my soaps and they hopefully make a difference in their skincare routine."
Apostrophe is currently available on the North Coast at Pure Gifts and Décor in Salt Rock as well as Belong in La Lucia Mall or online at www.apostrophebathandbody.com or on Faithful to Nature.
FIVE MUST-HAVE SOAP ESSENTIALS:
Lemongrass
Lemongrass is an invigorating scent that wakes you up and gets you ready to start the day. It is really refreshing and most men really enjoy it as well as women. I recommend using our Marble Dreams bar which is infused with Lemongrass Essential Oil when you shower in the morning to wake you up and get you ready for the day.
Lavender
Lavender is a calming, soothing scent which is great for bedtime and winding down for the day. I recommend our La-La Lavender bar for your evening shower or bath. It is also great for babies who could benefit from some soothing Lavender before bed time.
Tea Tree
Tea Tree is such an amazing ingredient and essential oil. Its uses are endless and it is a really refreshing clean scent. Tea Tree essential oil can be found in our Tea-Riffic Bar. Tea tree has incredible anti-bacterial properties, so it is especially useful in these winter months. It is also amazing for acne, so I recommend washing your face with our Tea-Tree bar and potentially alternating between it and our Mineral Bar.
Activated Charcoal
Activated charcoal is a superhero ingredient. It is something that should be in everyone's medicine cabinet because of its wide range of uses. Activated Charcoal is known for drawing out toxins and is often given to a person after accidently ingesting something poisonous. Because of its great ability to draw out toxins it also has amazing properties for skin. Our Mineral bar is infused with activated charcoal and it helps in drawing impurities. I recommend using it in conjunction with our Tea – Tree bar.
Clay
Another exciting ingredient, also in our Mineral Bar, is Clay. Clay is amazing on the skin, and is a gentle ingredient that also draws out toxins and purifies. Our Mineral Bar combines both Clay and Activated Charcoal so it really is a treat for the skin and an asset to problem prone skin. It is also great for people with skin or smell sensitivities as it contains no essential oils.

WIN!
We have a Soap System and a Beauty pack from Apostrophe Beauty to giveaway to one lucky reader valued at R450. To stand a chance to enter click here!

Text: Monique De Villiers-Delport | Photographs: Lauren Setterberg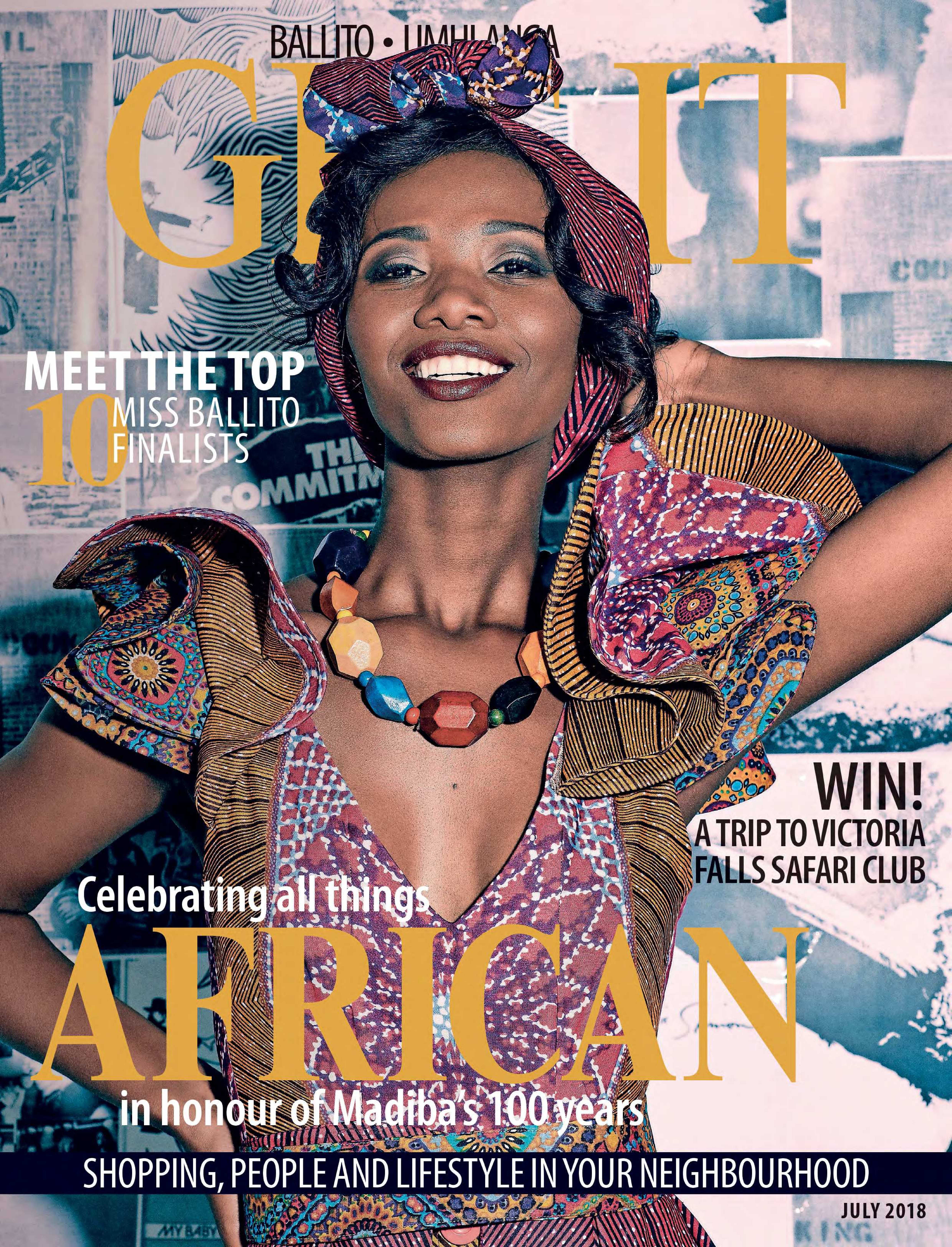 is a national brand of premium free magazines available in centres across the country.
to see other Get It magazines in the network.