Power Women
Fiona Crago
If you live on the North Coast, then chances are pretty strong that you've heard of Fiona Crago Real Estate. A self-accomplished, highly successful businesswoman, and one of our very first advertisers, Fiona Crago this year celebrates 10 successful years in business in Ballito.
1. Tell us a bit about yourself and your background. I was born in Umtali, Rhodesia and grew up in the Howick/Pietermaritzburg area. I moved to the North Coast in 1997. I wanted to get out of the 'sleepy hollow', concerned that I wouldn't meet anyone suitable to marry. Alas, I am still looking for Mr Right!
2. When and how did you get into the real estate industry? Whilst taking a break from the motor industry after losing my father, the principal from what is now Remax Midlands suggested I try real estate. I must admit, I wasn't all that keen, but I dragged myself off on that Sunday to sit show in one of their houses (when the interest rate was sitting at 25 %). I managed to sell the home on the Monday and another on Wednesday . . . and the rest is history, as they say.
3. What led to you starting your own company? I was doing extremely well at that company, and would probably have stayed there until my dying days, but there was a change in management and I realised that my future needed to take a different route. I took the plunge and, on Friday 11 May 2007, I escaped (just some months before the financial crash).
4. Tell us about the journey you've travelled with your business over the past 10 years. It has been an adventure, to say the least. A journey of growth, experience and growing in my faith. I attribute my success mostly to divine intervention. Nothing short of miraculous, I would say.
5. What are some of the life lessons you've learnt along the way? I have learned, amongst other things, that you need to spend money to make money. You get out whatever you put in and 'if it is to be it is up to me'. Perseverance pays and there are loyal and supportive people in our midst. Always under-promise and over-deliver and remember old fashioned values and ethics are invaluable.
6. Would you say being a woman has either helped or hindered you in your career in any way? I don't believe that gender is the deciding factor in this business. It's all about passion, irrespective of gender. Hindrance is a state of mind and often an excuse.
7. What advice would you give to other women looking to start their own businesses? Believe in yourself. Dream, plan, stick to the plan and persevere in running an ethical, unique and exciting business that you are passionate about. If you believe you can, you can.
Get in Touch:
Fiona Crago Real Estate: fiona@fionacrago.co.za / www.fionacrago.co.za / 032 946 1439
Dr Anupa Ramnarain
Truly an extraordinary woman, Dr Anupa Ramnarain is not only a highly qualified vascular surgeon and mother of two, but she has also travelled to countries like Haiti, the Congo and Syria with the Gift of the Givers foundation.
1. Tell us a bit about your background and childhood. My father was a radiographer at a mission hospital and my mother a guidance counsellor who furthered her studies in Educational Psychology after hours. From their example, I learnt the importance of embarking on a career that I was passionate about while also making a tangible difference in people's lives.
2. What led to you going into the medical field? I chose the medical field because making a difference in someone's quality of life has always been a driving factor for me.
3. What medical training did you undergo to become a vascular surgeon? I started with an undergraduate degree at UKZN, which entailed six years of full-time study to complete a Bachelor of Medicine and Surgery (MBChB), followed by a year of internship and another year of community service. Surgery appealed to me because I was able to make a physical, immediate and tangible difference in someone's quality of life. After a further six years of training,
I qualified in general surgery. The technical aspects of working with blood vessels appealed to me, and this led to me sub-specialising in the field of vascular surgery, which required a further two years of study. The journey to become a vascular surgeon after completion of school was fourteen years.
4. Can you explain a little about what you do? Vascular surgeons treat diseases associated with blood vessels except the coronary and intra cranial vessels. Diseases include varicose and spider veins, dialysis access for kidney failure, strokes, gangrene, aneurysms, diabetic feet and ulcers, deep vein thrombosis and all other conditions associated with blood vessels. Vascular surgery in the past mainly involved open surgical bypasses, however, with evolving technology, we are now able to offer minimally invasive procedures. This is referred to as endovascular intervention or surgery. Instead of large open surgical operations, we are now able to use stents, specialised balloons and other devices to remove clots and blockages. This involves the use of small needles and cannulas being inserted within the blood vessels. Technology also gives us more options to treat diseases that we were previously unable to treat.
5. You've worked with Gift of the Givers. Please tell us about what you've done? GOTG sends volunteer teams of doctors to offer medical support both locally and internationally. I was part of their team in the aftermath of the earthquake in Haiti in 2010, the weapons depot explosion in Congo in 2012, and the war zone in Syria in 2013. These experiences truly humbled me. I have seen people lose their entire families and possessions, all in the name of war. The innocent loss of life and the witnessing of abject poverty was heart wrenching. I am grateful to the GOTG for the opportunity be a part of something greater in this world.
6. Would you say being a woman has helped or hindered you at all in your career? Surgery, and especially vascular surgery, has always been a male-dominated field. There are probably less than ten female vascular surgeons in the whole of Africa. At the start of my training, I felt the need to 'prove myself' in a man's world. I now realise that what matters is not gender but rather one's ability and competence as an individual; it is about commitment, hard work and dedication.

Get in touch:
Dr Anupa Ramnarain – Busamed Gateway Private Hospital; Durban Vascular Institute; Suite 003, Gateway Medical Centre, 36-38 Aurora Drive, Umhlanga: 031 492 2106, www.durbanvascular.co.za
Anna Kelly
She's the force behind the marketing of the French inspired patisserie everyone loves. If you have had the pleasure of meeting Anna Kelly of Chateau Gateaux you will know that she is truly passionate about her job and the company she works for, who are currently celebrating their 20-year anniversary ahead of a store opening in Ballito.
1. Tell us a bit about your background? I was a forces child – my Dad was a fighter pilot in the Royal Air Force and I was born in Bavaria in Germany when he was serving there. We spent time in the Middle East in Riyadh during primary school, I have vivid memories of that time even though I was young. High school was spent near Cambridge in the UK – I loved school and am still in contact with old friends, I am not the only one who is an expat at heart and have friends in the States, the UAE and Australia.  I studied Visual Communications in London after school and lived there for a number of years before heading to the warmth and hospitality of SA.  My parents have been married for 50 years this year and I have two brothers who both live in London.
2. Give us a bit of background in terms of your career thus far. Before my two daughters were born, I spent six years working for the Royal Household at Buckingham Palace. I attribute many of my skills in media relations, production of quality marketing material, attention to detail and ensuring every work decision being 'on brand' to the first class mentoring I received in my 20s. I trained under the Director of Royal Collection Enterprises and was the Assistant Visitor Manager. I was very fortunate to be able to take time out from work while my two daughters were little and recognise in the current economic climate that this was indeed a real privilege. Here in Durban I spent five years as the marketing manager for a girls' high school.
3. Tell us a bit about what your day-to-day job entails? There are so many exciting projects on the go at Chateau Gateaux that each and every day varies and can be spent either planning or executing a campaign. The marketing department oversees all our social media platforms, the customer care team, the production of company prints such as brochures, new product leaflets and posters and content for our digital screens in all our Patisseries. I also sit on the management team and new product development team so there are plenty of meetings and a bit of travelling to Gauteng where I meet with marketing managers of the malls housing our Patisseries and soon also to Cape Town when we open there later this year.
4. Tell us about the company and the brand, and how it has grown over the last 20 years? It is hard to believe that the company started in a former panel beating shop on Sydney Road, Durban 20 years ago this July! Now look at us! My MD Ilan, baked the now legendary Mozart Gateau on his birthday – 30 July, 1997 and the rest as they say is history! Ilan lives in Ballito so the new Ballito Patisserie at the Lifestyle Centre is definitely going to be closely overseen by him. Everything about Chateau Gateaux is luxury elegance and we strive for excellence in everything we do. We employ 250 members of staff, have a world-class production facility in Riverhorse Valley, dominate the frozen dessert sector in hospitality in Southern Africa, have 10 successful Patisseries nationally and have an extensive outreach programme assisting with organisations such as the Sunflower Fund nationally.
5. What do you love about your job? Everything! I love my job! Firstly, I work with a great team of intelligent and experienced people who are passionate about our brand. It also helps that we all enjoy a good laugh! I report directly to Director Malcolm Lyle who is fully committed to guiding and mentoring. In the last three years under his direction, I have increased enormously my skill set, my ability to cope under pressure and have learnt not to sweat the small stuff.  I am very much a people's person and am fortunate that my daily life brings me into contact with a host of personalities all from different walks of life. I can be in the Patisseries one minute, with our ad agency the next, on a shoot, in a warehouse or at the printers all in one day.  Our brand is definitely being built not just on exceptional quality products but on meaningful and authentic relationships with our customers, suppliers, fellow staff, media influencers and Centre Management teams in the malls.
6. Would you say being a woman has helped or hindered you at all in your career? I think women in general are very strong and incredibly capable. Being a mother and having the responsibility to provide for my children has definitely given me the drive and grit to work hard and work smart.  I think women manage to keep a lot of balls in the air with great finesse and their ability to multi-task is second to none.  I think both men and women bring a lot to the table and the key is pulling in together where everyone's strengths are recognized and encouraged.
7. Finally, the question we all want to ask: how do you work for Chateau Gateaux and stay so slim and trim!!?
(Laughs) I get asked that all the time! I love to walk the dogs at the Botanic Gardens or down on the beach and 2017 has seen me start Asana Yoga which isn't just good for physical health but mental well-being too. I rush around a lot and manage to cram a lot into one day so I am sure that helps too. Concerning cheat treats – I have learnt to have half portions of gateau but those taste testing sessions are a real killer. As for my favourite – the Baked Chocolate Cheesecake – I am afraid I can't resist it! Cheesecake today – salad tomorrow I say!
Get in Touch:
www.facebook.com/ChateauGateauxSA/
www.chateaugateaux.co.za
Text: Leah Shone | Photographs: Chris Allan / Peppermint Pix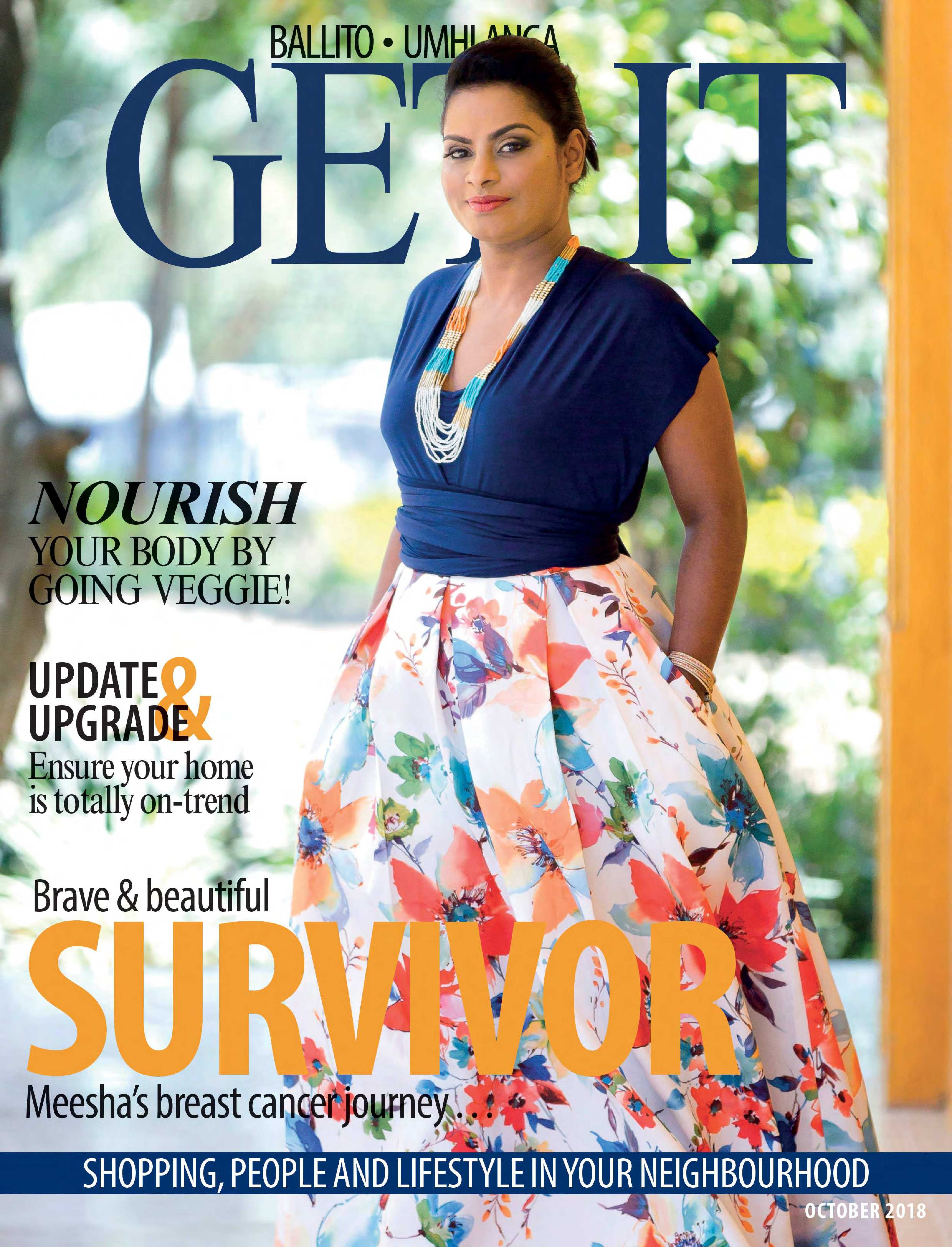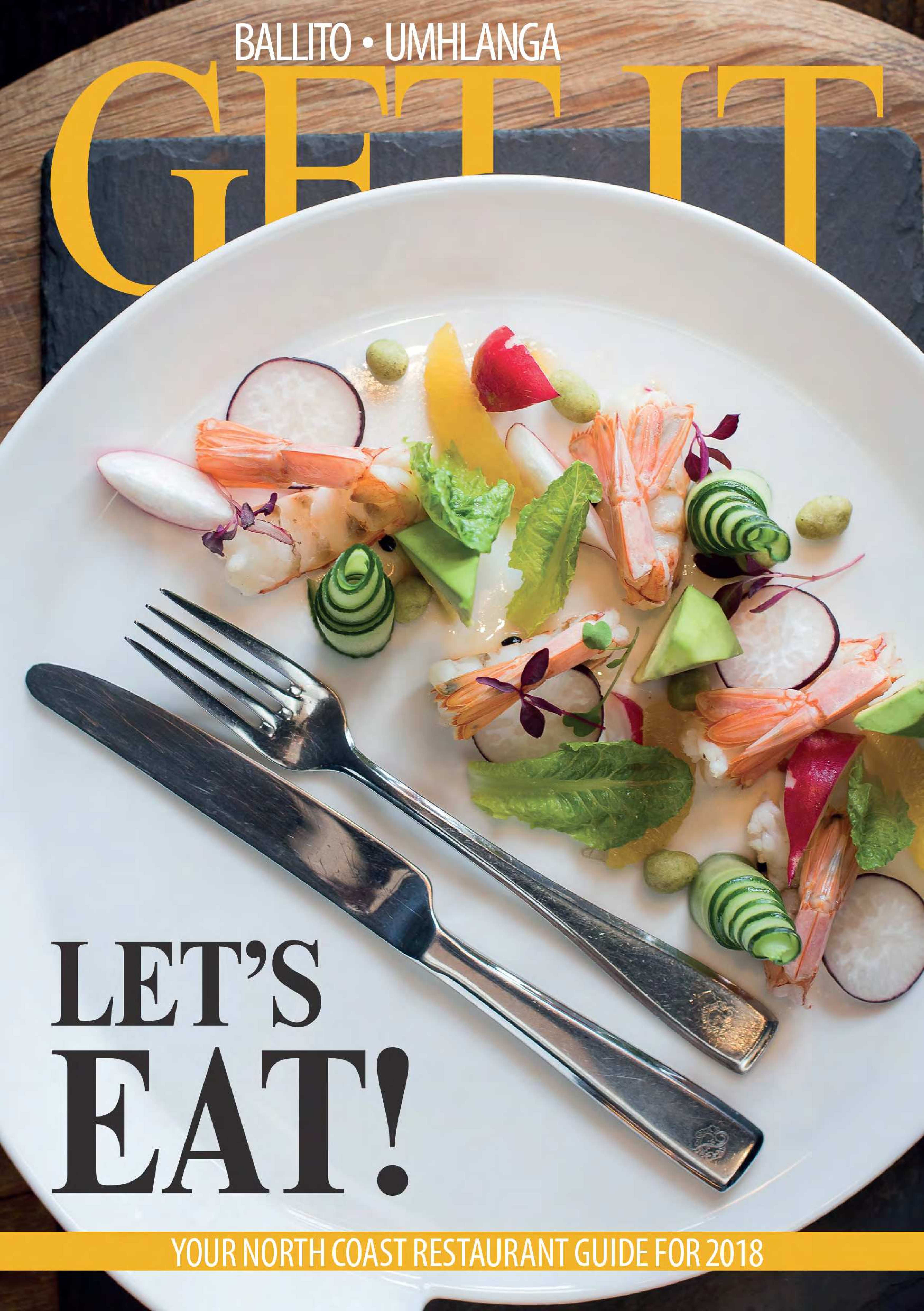 WIN a set of lamps for you and your bestie
In celebration of the Weylandts Home Store opening at the Ballito Lifestyle Centre we have two sets of lamps valued at R1 495 per lamp to giveaway to a reader and his or her bestie…
Spring spoil
We're celebrating the arrival of spring with a sundowner picnic…
is a national brand of premium free magazines available in centres across the country.
to see other Get It magazines in the network.