Why medical aid is a must for maintaining your health and well-being
While it might make sense, on the spur of the moment, to free up funds for life's little indulgences, you'll actually be doing yourself and your family immense harm. Medical aid is exactly that – aid when you need it most, when your health is compromised and you're vulnerable, when you're too ill to cover those month-end bills, or you're unable to bring home a regular pay package. But medical aid is more than that – it provides peace of mind and the knowledge that, come ill-health or accident, your medical bills will be taken care of.
In fact, if you have no medical aid cover, the added anxiety you experience as a result of this may just compromise your immunity and push up those cortisol levels, contributing to stress-induced illnesses. Extra stress and a compromised immune system feed into our daily relationships and impair our good judgement. So, there's a very real knock-on effect when you opt to go coverless.
And if you're still in doubt and would prefer cash in the hand to cover for the future, the medical stats speak volumes:
The average private hospital often requires an upfront deposit of R3000 – R15 000, depending on the medical condition. For bypass surgery, a cash deposit of R50 000 is required.
A hospital bed in an average private hospital costs between R1200 – R2000 per day, for a bed and meals only. This excludes consultation fees, medication, disposable items, specialist physician fees (such as a surgeon or anaesthetist), specialised tests (such as blood tests, CT scans, MRIs and ultrasounds).
A heart attack can cost R200 000 in just 10 days at an average private hospital.
(Source: Private Hospitals for Non-Medical Aid Patients: Costs and Care, 2107. www.vitacare.co.za)
Faced with the facts, it makes no sense to sacrifice cover for cash, especially when you're faced with a medical emergency.
None of us can predict what lies ahead, and that's why KeyHealth Medical Scheme has developed Easy-ER. This first-of-its-kind offering gives each beneficiary of the scheme direct access to the ER (Emergency Room), the first port of call for any medical emergency. This immediate access comes without any hassle or hidden fees, and won't be drawn from your pocket savings or day-to-day benefits. In fact, KeyHealth guarantees full payment in emergencies such as sports injuries, playground mishaps, car accidents, sudden illnesses that require urgent care, and in trauma situations.
Having cover in place shows that you care, and one of the fantastic features of the Easy-ER scheme is the card for children. KeyHealth developed the card to ensure that all KeyHealth kids get free, immediate access to the ER, even without a parent in tow. "If you're stuck on the job and can't get away quickly, your child can still get the care they deserve. And if your child has lost their card, Easy-ER has a 24-hour free call centre where all their details have been captured" says Barry Kruger, Chief Executive Officer, KeyHealth Medical Scheme.
So, faced with the quick-change and unpredictability of life, choose calm, caring solutions rather than cash in your pocket. With KeyHealth Medical Scheme, the road ahead is covered.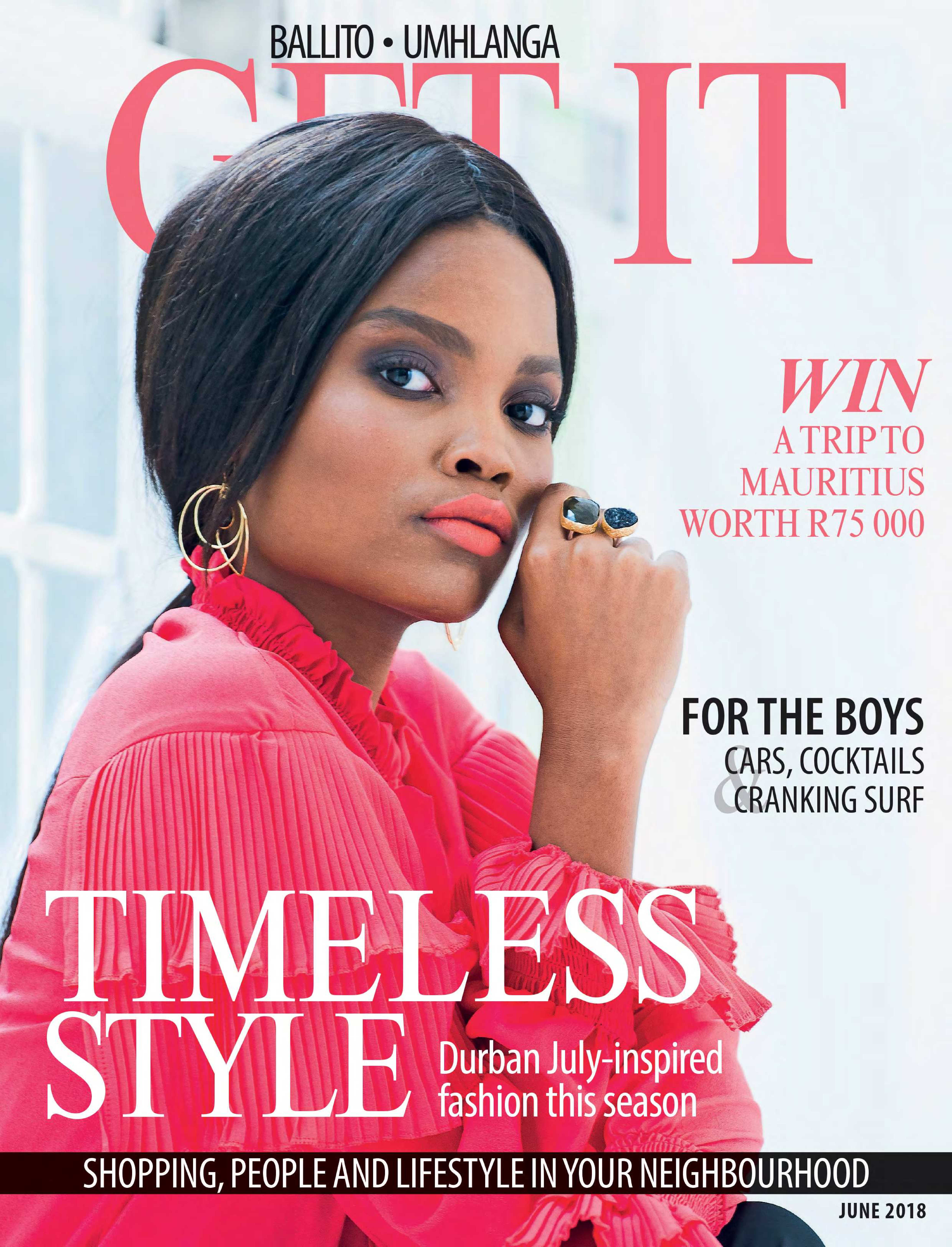 WIN a trip to The Victoria Falls Safari Club
We're giving away a three-night trip for two people sharing at The Victoria Falls Safari Club, including breakfasts, two lunches and two dinners (including one at The Boma), a guided tour of the Victoria Falls for two people (excluding park entry) and return flights and airport transfers.
July spoil
The warmest, most luxurious blankets imaginable…
Dream BIG as Disney On Ice sprinkles pixie dust in Durban
Win! An amazing once-in-a-lifetime experience for you and your family!
WIN tickets to Crazy Funny
A few of South Africa's best comedians will take to stage for a one night only stand-up comedy show on 29 June at The Rockwood Theatre for Crazy Funny and we have two sets of tickets to giveaway…  
WIN a pair Pesso leather sneakers
We have a pair of Pesso handcrafted leather sneakers valued at R1 599 to giveaway to one lucky reader…
WIN a luxurious box with Fat Bastard Golden Reserve 2017
We have a luxurious box with Fat Bastard Golden Reserve 2017 and dark chocolate coated almonds to giveaway to one lucky reader…
is a national brand of premium free magazines available in centres across the country.
to see other Get It magazines in the network.