Creative boss
Tash is a busy, hands-on, self-made business woman and a mother of two. She juggles events that often take months of planning, sources elements from around the country, executes large-scale corporate and private gigs with her team (who she calls the 'A Team'), all while still taking care of her 16-month-old baby, teenage son and husband.
Tash discovered her passion for marketing while studying and has been in the industry ever since. After getting a taste of the corporate world working for a tobacco company, Tash knew eventing was an avenue she had to explore.
"I was like a ticking bomb just waiting to explode! With my management, sales, event, hospitality, marketing, communications, social media marketing, advertising and brand development knowledge it seemed only right that I took the plunge. So, fresh out of corporate, I used my skills and started my own creative business," says Tash.
But eventing was nothing new to Tash, who was exposed to the industry from a young age while her mother headed up the eventing division of Sun International.
"I knew from then this was both my passion and my destiny. My past work experience entailed working for various other eventing companies and, whilst I'm forever grateful for the things I learned, I soon discovered that I wanted to create a different experience for clients and the staff who worked with me. I also thought I could put a 'Tash' spin on things. It was a dream I couldn't give up on and that's how The Creativity Lab was born!"
The Creativity Lab offers a range of services including event co-ordination and planning, production planning, artist bookings, supplier management, decor and design, promotional staffing, temporary flooring, brand activations, graphic design and printing, AV and sound as well as the design and construction of activation stands.
"I call my team the 'A team'! They are absolute rock stars who pull their weight, strive for excellence and pick each other up when encouragement is needed. I'm super grateful to them for sharing my passion and vision because The Creativity Lab wouldn't be what it is today without them."
A day in the life of this busy, on-the-go wife and mother of two always starts with breakfast with her family. Then it's checking emails at the office, meeting with her team to brainstorm upcoming events and meeting with new or existing clients to talk through their needs and expectations for each event.
"As a hands-on boss, I'm always getting stuck into every aspect of the business. This means that there's also a lot of coffee involved."
Tash says her favourite parts of the job are meeting new people, planning awesome events, getting to innovate and push creative boundaries, working with her team and being the first to spot and use upcoming trends before anyone else. Her only real challenge, she says, is balancing work life and family time. She works long hours which often takes time away from her family and friends.
"Every time I find myself dwelling on the negative aspects of my job, like the stress and long hours, I quickly reel myself back in and remind myself that I'm incredibly lucky to wake up every day and work on something that's totally on my own terms. The fact that it's something I love makes it even more rewarding. Taking time to re-group at the end of a long day or week is also a must in order to re-focus and not burn out. I am always striving to live a balanced life. No matter how manic your work life is, you need to make time for the ones who love you."
Asked what drives her, Tash says meeting new people, travelling and being creative are the things that give her butterflies every day and keep her motivated. Most importantly though, she says her family inspire her at every step. 
"Everything I do is for my husband Clay and my children, Jordyne and Harley. I only ever want to be my best for them and make them proud."
Tash says she hopes she can inspire other women to have the courage to start their own businesses. "The opportunities are there. You just have to be brave enough to pursue them. Starting my own business was tough and I didn't have the guidance that a lot of people get. As a result, I discovered just how strong I really was. With every up and down I learned a lot about the eventing world and myself. I hope that others can look at The Creativity Lab and see that it's possible to establish yourself as an expert in your field without anything other than pure passion and hard work."
Executive account manger Jolene Northey, Tash Sutherland, junior events manager Danielle O Brien, production manager Dylan Jacobsen and art director Robyn Budlender
Get in touch:
0826607472
tash@thecreativitylab.co.za
www.thecreativitylab.co.za

Text: Monique De Villiers-Delport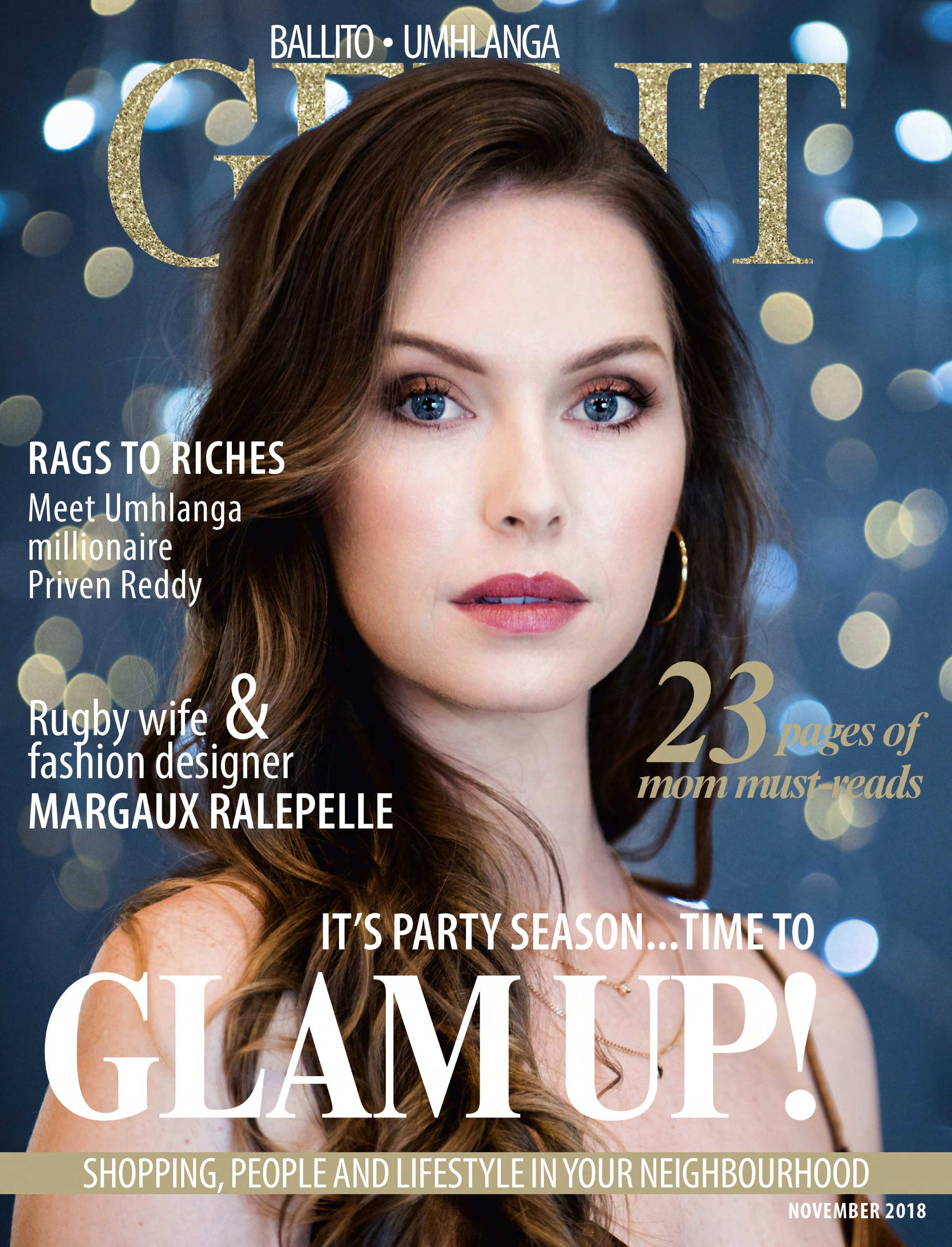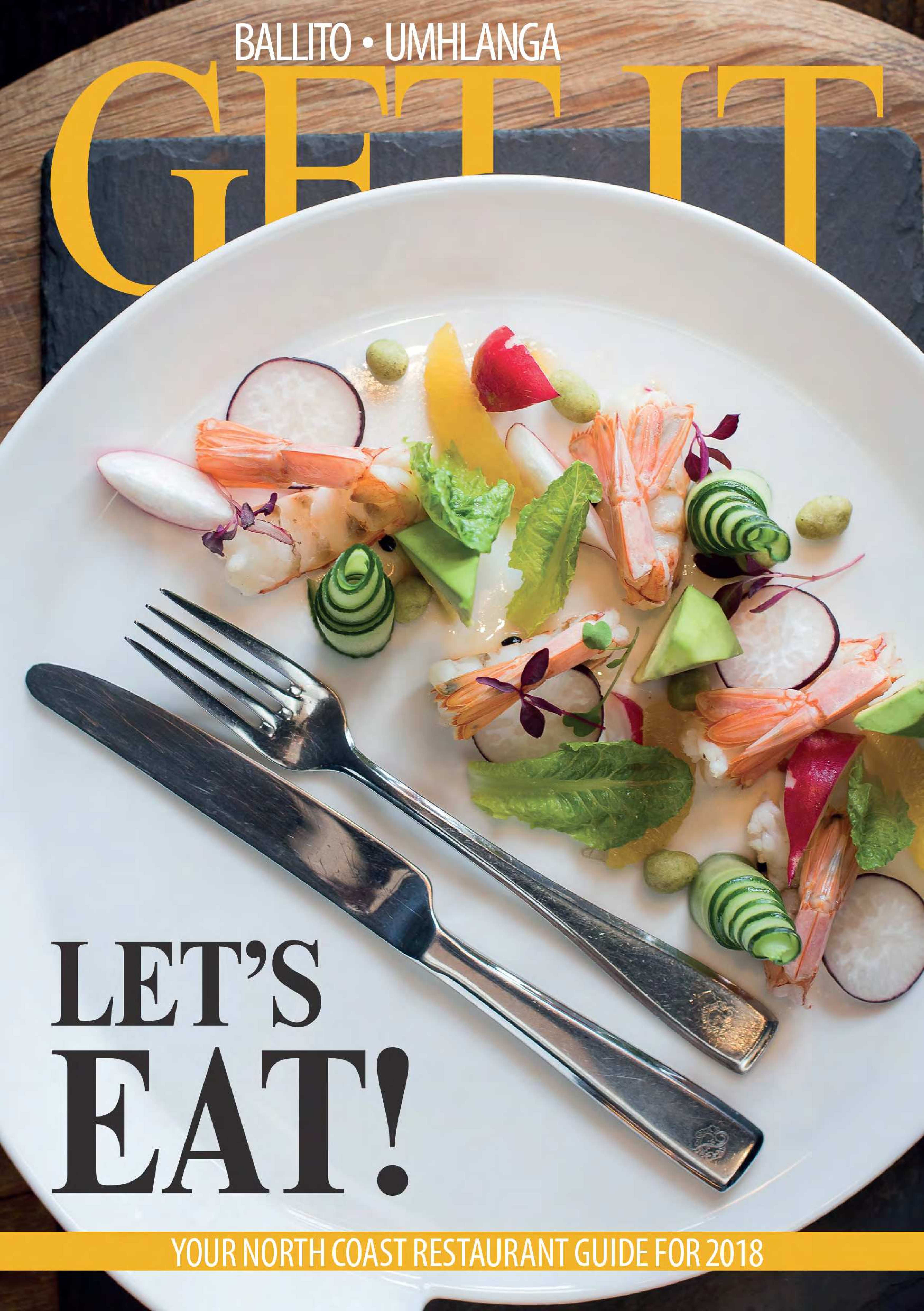 Light summer sparkles
We've got a hamper worth R300 to give to one lucky reader…
Glam up for the festive season!
Hollywood Carbon Laser Treatments are one of the newest and most innovative laser procedures on the market – and they're finally available in KZN! With immediate results and zero downtime, this treatment is perfect prior to a big event or special occasion!
All aboard the Holiday Express!
Why not do something fun and a little adventurous this festive season and enjoy a festive-themed train ride with your family?!
Elegant tots
Summer spoil
Summer's looking more and more colourful. With shades of sunset pink, marine blue, grenadine and more, these Chameleon ICE watches  go from the beach to the cocktail bar … beautifully!
is a national brand of premium free magazines available in centres across the country.
to see other Get It magazines in the network.