Living actively
From paddling in the SA champs in Spain at the age of 17 to receiving a Bill Rowan medal in her first Comrades marathon last year, Pippa McGregor is a natural athlete who works hard to achieve her goals.
Pippa may be super fit and beautiful – and the wife of a top South African athlete – but she is also warm, friendly and extremely humble. She has competed in four Dusi Canoe Marathons, paddled for South Africa, and participated in most major running and paddling races in South Africa. "I've always loved sport, but I was always just a participant, never a winner," she laughs.
Pippa says she and her husband, top SA surfski and eight-time gold world champion marathon paddler Hank McGregor, always have a giggle when they discuss sport. "It's a bit of standing joke between us. My motto is 'to finish is to win' and Hank's is 'winning is everything, losing is nothing'!" Although she is originally from Johannesburg, Pippa grew up and attended school in Pietermaritzburg. She participated in most outdoor sports and made it into the SA paddling team after completing the Dusi. She represented SA in Spain when she was 17 and made it into the SA team three times after that. It was through her paddling, Pippa says, that she met Hank a few years later.
After school Pippa studied to be an accountant at the University of Cape Town. Despite qualifying and doing her articles, she says she's never actually practiced as an accountant. Instead, Pippa landed a job at Mr Price where she spent four years working as a merchandise planner in ladieswear. "I really didn't enjoy accounting and loved the time I spent at Mr Price."
Hank and Pippa have been together for seven years. They were married in 2013 and had their son, Thorsten, in July 2014. This, Pippa says, was a turning point for her in terms of her sport. "I put on 20kg's during my pregnancy. I decided I would train for and compete in the next Dusi, which was just eight months away. I managed to convince Hank to participate with me as a mixed doubles team – bearing in mind that Hank had previously won the Dusi!"
Pippa says she had heard that if you could do the Dusi with your spouse then you could do anything together! The couple trained extremely hard and, remarkably, managed to not only be the first doubles team in, but to break the record for mixed doubles.
"Since then I've carried on putting a lot of effort into my sports. I am fitter now than I've ever been. I think things change once you've had a child. You believe in yourself, and your body, more."
While she loves paddling, these days Pippa says her true passion is running. "I have to say one of my biggest achievements ever was getting a Bill Rowan medal at my first Comrades marathon last year." Pippa was the first member of her running club, the Dolphin Coast Striders, home at this years' Comrades, and managed to achieve a Bill Rowan medal again.
"I love running. It really works with my lifestyle and I have met such amazing people through the Striders club and our little 'Salt' running group. It's great to be around people who have similar interests and also want to live a fit, healthy life. There is always a great sense of camaraderie when you're training with friends and long runs are always great for real, heart-to-heart chats. It just feeds my soul."
Rather than competing against anyone else, Pippa enjoys setting and beating her own personal time goals. She says she would love to compete in a few more Comrades marathons. "It is a juggle to fit in training, especially with Hank's busy schedule. His training obviously takes preference because he has sponsors and he is a professional athlete, but he is extremely supportive and encouraging of me."
Pippa believes being active is an extremely important part of life and something everyone should give themselves. "You need to make the time for yourself, even if it's just once or twice a week. I know I'm a better mother and wife when I'm active. It's worth it. It will make you a better you. Don't look back on life and have regrets. We are only here for such a short time."
Text: Leah Shone | Photographs: Taryn van Rensburg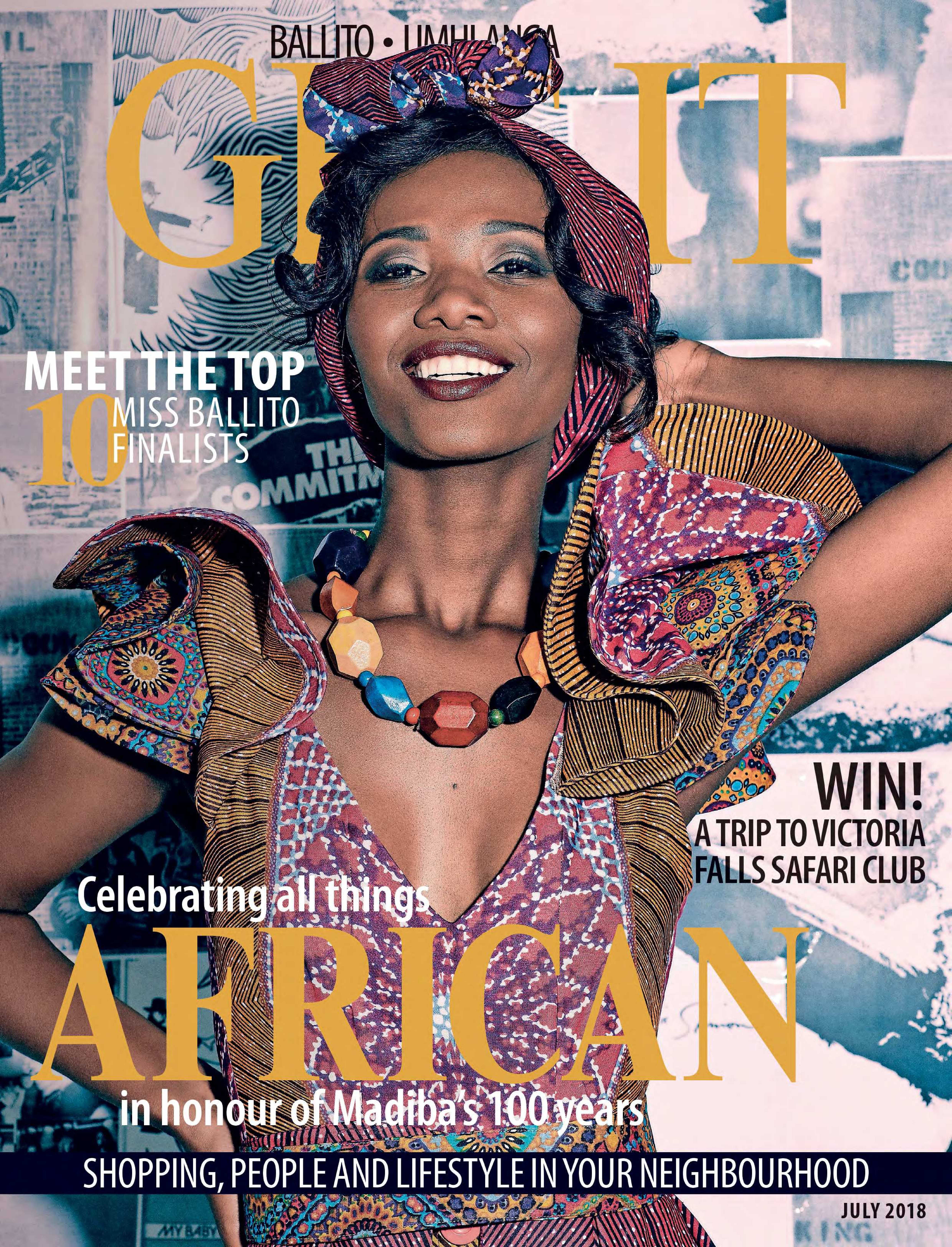 is a national brand of premium free magazines available in centres across the country.
to see other Get It magazines in the network.