The written word
Whether you dream of writing the next bestseller, penning a beautiful poem or simply putting together your own memoir, it is often as soon as you sit down to write that you are flooded with a plethora of questions and doubts. This is when many people start to feel frustrated and give up.
Both highly respected in their fields, Laura and Bernice are offering a nine-week writing course at Simbithi Eco Estate this month, and the focus is on finding healing through the art of writing.
Laura is an award-winning writer and highly qualified specialist family physician with an interest in palliative care and mental health. Her experience working with patients and their families, has shown her the extraordinary benefits of writing.
Bernice is a well-known Durban artist, having exhibited both locally and nationally. She offers The Artist's Way course and is a qualified Lifeline trainer. Both Laura and Bernice have completed a course in narrative therapy.   
"Our Write to Right course provides an opportunity to explore an essential, yet often neglected part of writing – the 'neurophysiology' of writing. We offer a window to look at your thinking processes and find out whether your thinking is perhaps looped, entangled or ingrained in a negative pattern. We illustrate, through neuroplasticity theory, that unhelpful neurological processes can be changed and reset to improve your writing. At the same time, resetting unhelpful neurological pathways also improves both your physical and psychological well-being as well," says Bernice.
She says the course is soundly grounded in evidence-based research around the proven benefits of writing for well-being and is the result of over 10 years' experience in caring for vulnerable people at times of change, disarray and disorder in their lives.
"It also considers people who are stuck in non-useful patterns of thinking and living. The course is for anyone who would like to write about loss, love and life's challenges," says Laura. "Writing keeps us healthy."
The structured nine-week course (one class a week) sees students being guided through neurophysiological theories, allowing them to review their own thinking patterns in a safe environment. It also includes theoretical tutorials on the fundamentals of writing practice, including  'narrator`s voice', character, back-story, conflict, plot, beginnings and endings.

OVERCOMING WRITER'S BLOCK … 5 tips from the creatives
1. Have fun
Writing needs to be grounded in fun. Fun is never frivolous, it serious intentional play. Coax your writer to sneak away and come out to play. When I was a child I was privileged to go out into the garden every day to play. Why, as an adult do I look through the window at the garden?
2. Counter the critic
The inner critic needs firm management, objectify it, and see what he/she/it looks like. Notice its mean words to you. Counter its negativity with positive affirmations. Affirmations give us a sense of hope and confidence. A blurt may be, "Who do you think you are claiming to be a writer?" Affirmation: "I am a writer and I have many creative talents"
3. Do morning pages
They are pages written in the morning as stream of consciousness words written without editing them. The idea/practice originated with Julia Cameron. They are not beautiful, crafted words for anyone else to read, the censor's opinion does not count here. We warm up our creative muscles like a runner or an athlete needs to do before attempting more output.
4. Realise art is a habit
Writing is a habituated practice. Morning pages teach us that our mood does not matter, we show up on the pages daily. We write to get to the other side. The other side of our fear and our negativity.
5. Coach your artist within
Our ability to create is intimately connected to a foundational belief, "my creativity matters". If we don't believe our ideas matter we won't have the motivational juice to create. The inner coach is our champion, a specialist voice that helps us through the disappointments, the mess ups, the bang ups and the hang ups (Dr Seuss). It is a kind voice helping us weather the fiery crucible of writing.
Get In Touch:
For more info, or to book for the Write to Right course contact Laura Campbell: laura@hss.co.co or Bernice Stott: bernicest@telkomsa.net

Text: Leah Shone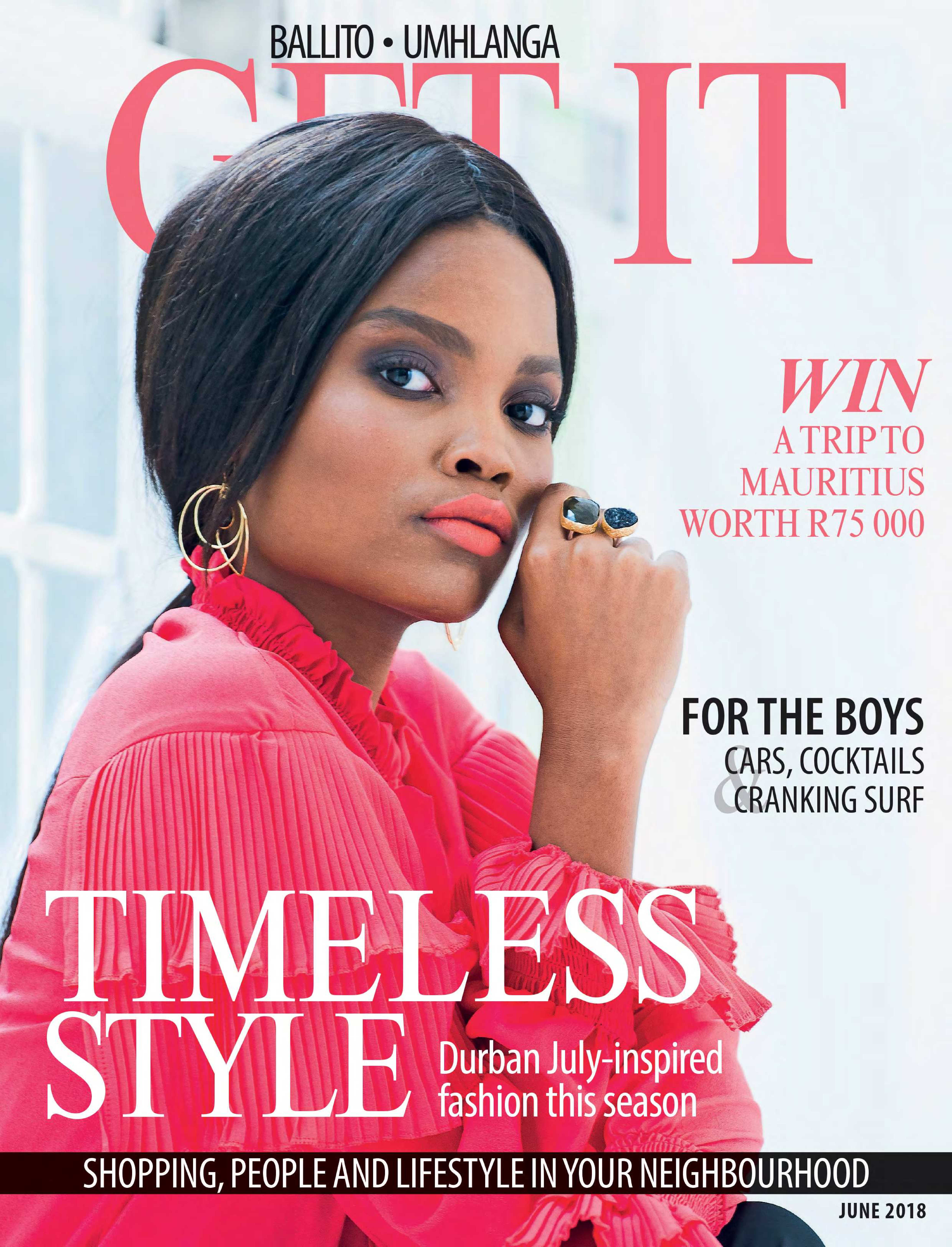 WIN a trip to The Victoria Falls Safari Club
We're giving away a three-night trip for two people sharing at The Victoria Falls Safari Club, including breakfasts, two lunches and two dinners (including one at The Boma), a guided tour of the Victoria Falls for two people (excluding park entry) and return flights and airport transfers.
July spoil
The warmest, most luxurious blankets imaginable…
Dream BIG as Disney On Ice sprinkles pixie dust in Durban
Win! An amazing once-in-a-lifetime experience for you and your family!
WIN tickets to Crazy Funny
A few of South Africa's best comedians will take to stage for a one night only stand-up comedy show on 29 June at The Rockwood Theatre for Crazy Funny and we have two sets of tickets to giveaway…  
WIN a pair Pesso leather sneakers
We have a pair of Pesso handcrafted leather sneakers valued at R1 599 to giveaway to one lucky reader…
WIN a luxurious box with Fat Bastard Golden Reserve 2017
We have a luxurious box with Fat Bastard Golden Reserve 2017 and dark chocolate coated almonds to giveaway to one lucky reader…
is a national brand of premium free magazines available in centres across the country.
to see other Get It magazines in the network.