A journey of transformation with Revenge Makeover SA
Five special contestants from around the country, all with different backgrounds have been granted the opportunity of a lifetime – to take revenge on themselves for the many years of not prioritising their health and image, by allowing a network of reliable professionals to build confidence and comfort in their appearance. Dr Zak Schabort, founder of the makeover series and The Cosmetic and Dental Emporium, will host and serve as the official facial aesthetic doctor on the show. "The Dental and Aesthetics industry in South Africa is rapidly catching up to world class standards and techniques, thus I wanted to offer the individuals an opportunity to be the best version of themselves," explained Dr Zak.
Revenge Makeover SA is not only a feel-good reality story, but also a platform that showcases South Africa's exceptional talent, to the world. "We have some of the best aesthetic doctors right here in South Africa and there is no reason that we as a country cannot be the next Brazil, when it comes to the medical tourism. I believe that our results look more natural and realistic, as the doctors locally utilise multiple modalities of aesthetic treatments and they follow a more holistic approach," comments Dr Zak.
Accompanied by Dr Wim de Beer (official dentist, dental surgeon and co-host of the show), Braam Wahl (ceramic artist and dental technician) and Christoff Durr (co-founder, executive producer and production manager), Revenge Makeover SA aims to inspire South Africans and instill hope in audiences – that it is never too late to take back self-dignity.
Over 2000 entries were received, each with smiling photos and a motivation as to why they should be selected as one of the lucky five winners. The doctors at Revenge Makeover SA selected 10 finalists with severe dental problems to which each individual was invited for an interview with Dr Zak, Dr Wim and Christoff Durr. Following a consultation with Dr Zak and Dr Wim, the five finalists were handpicked, namely:
·     Karen Wain (50, Cape Town)
·     Nonthando Nsidwana (37, Cape Town)
·     Belinda van Dyk (47, Johannesburg)
·     Africa Andrews (43, Cape Town)
·     Irusha Krohn (32, Wellington)
Research has shown that smiling is not just done when one is happy; it improves the overall outlook and affects emotions by sending messages to the brain and causing one to feel elated. Aside from helping fight stress by giving the brain a dose of these feel-good chemicals, the endorphins are also a natural pain reliever. This is the same substance that gets released into the body after a great workout, or by the feeling of being in love, or when making love.
Dr de Beer believes that a person's face and expression seem to change when they smile; "In fact, in many psychological tests, people are more likely to feel better about someone who appears with a smile as opposed to a person who has a neutral expression on their face." Revenge Makeover SAhas not only restored hope, but has jumpstarted a new chapter in the finalists' lives.
Christoff Durr says, "Through the series, we are giving individuals the opportunity not only to look and feel good, but to take revenge. To take back what once belonged to them, and that is a self-loving and confident self. This series is not only a new hair, make up and a new dress kind of show – we are giving you back your smile, a permanent solution and restoring the window to the soul."
Follow the Revenge Makeover SA journey, and tune into the first episode on 05 September 2017 at this link: Revenge Makeover SA, @RevengeMakeoverSA. Keep an eye out on their social media if you would like to enter Season 2: Facebook | The Cosmetic and Dental Emporium,@cosmeticdentalemporium; Instagram | @Cosmetic_and_dental_emporium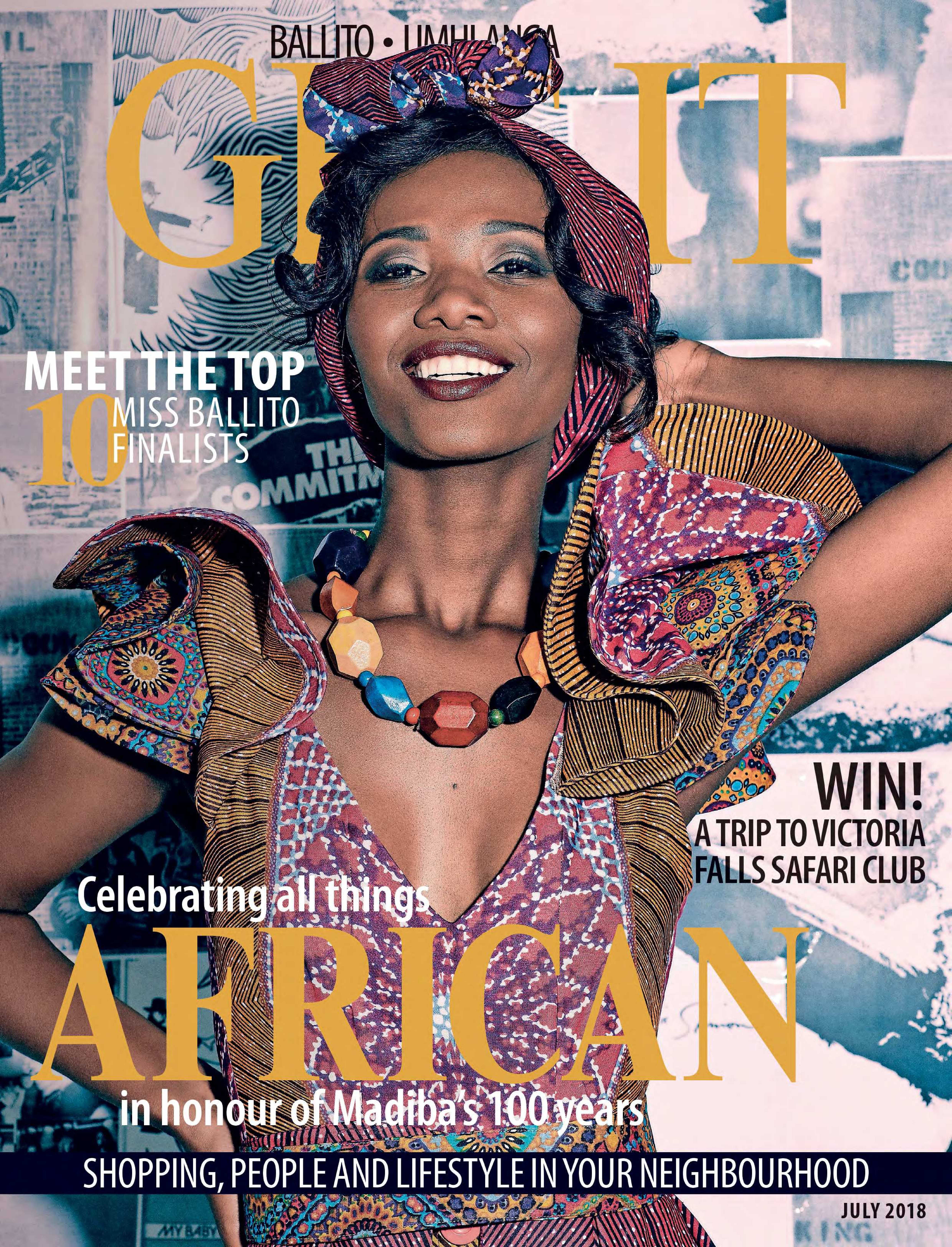 WIN a trip to The Victoria Falls Safari Club
We're giving away a three-night trip for two people sharing at The Victoria Falls Safari Club, including breakfasts, two lunches and two dinners (including one at The Boma), a guided tour of the Victoria Falls for two people (excluding park entry) and return flights and airport transfers.
July spoil
The warmest, most luxurious blankets imaginable…
is a national brand of premium free magazines available in centres across the country.
to see other Get It magazines in the network.