Bravery & hope
Having been described as a miracle patient, 53-year old Sharon was given a year to live when she was first diagnosed. Now, eight years later, she is stronger than ever and proudly heads up the Pink Phoenix Foundation, aimed at educating and motivated cancer patients and survivors. Using her own personal story, Sharon and her team of volunteers aim to inspire others throughout their cancer journey, while raising awareness and funds to help those suffering the dreaded disease.
Tell us about your history with cancer?
I was diagnosed with stage two throat cancer in 2009, which metastasised into my glands, making it stage four. After removing the infected glands, it was discovered that one infected gland had burst and squamous cell cancer was now in my blood stream. With an expected survival period of only 12 months, I was scheduled for three months of intensive chemo and radiation treatment on my throat and neck area on a daily basis. The physical damage from this radiation regime was extensive, with the loss of my taste buds, speech, saliva and ability to eat. And I was on morphine five times a day. It took me a year to recover physically after the treatment, but unfortunately my saliva and sweet taste bud did not recover fully. My survival rate of reaching five years, and being in remission, was only 15%. Now my medical team call me their 'miracle patient' as I have defied medical prediction and am still cancer free after eight years.
How has cancer changed the way you live your life?
A strong immune system is my priority. I maintain a healthy diet, drinking a fresh fruit or a veggie juice or smoothie every day, and I do moderate exercise and I used to have a strict annual PET scan of my entire body. The scan takes 7000 cross section images through my body to ensure that the cancer is not manifesting in any of my other organs. Cancer survivors often suffer from a fear called "oncophobia" (the fear of cancer returning). These tests and scans become a security blanket, and I admit I felt quite panicked when my oncologist told me to stop the scans after eight years. He was worried about exposing me to the high levels of radiation during the scans. I realised how I saw those results each year as a license to live for another year and now I have to do without them. The treatment is a physical challenge, but learning to live under the constant threat of cancer is a serious mental challenge afterwards. I have had to teach myself to live every day as though I was 'cancer free', but be constantly aware of any pain or change in my body and face. Finding that balance in life is not easy!
Tell us about the Pink Phoenix Cancer Foundation
I believed that If I could survive stage four cancer there must be many others who had done the same. I wanted to create a platform where we could tell our stories, educate, raise awareness and motivate others to also survive, and know that the 'big c' is not always a death sentence. I founded Pink Phoenix Cancer Foundation (a registered non-profit organisation and registered public benefit organisation) in 2012 with an initiative called 'Brave & Beautiful'. We featured the stories of cancer survivors who became Pink Phoenix Ambassadors and I used the power of social media to reach out to others. Five years later, the initiative has far exceeded my wildest dreams with its success.
What is some of the work you do at the foundation?
We run three major annual fundraising events each year – the Tutus and Tekkies fun run/walk on the Umhlanga Promenade, an annual golf day, and our annual ladies luncheon and fashion show in October. Our Ambassadors also assist with counselling and support groups, and we host a WhatsApp support group called 'Healing Hands' which offers advice and support to any person diagnosed or currently under treatment and open to any person who would like to join. We also have a funding program called 'Kids 4 Life', which helps children in our community with the costs of their treatment.
Tell us the Brave & Beautiful book.
It was an incredible initiative that has grown into a program that we are all so proud to be a part of as ambassadors. It is fully sponsored by Sean Baker Photography, Nixon make-up and fashion designers Carol Clark, Bianca Warren and Kathrin Kidger. The ambassadors write about their story after their treatment, and have an opportunity to look back on and come to terms with the traumatic experience. We spend an amazing day we spend on location for the photo shoot and, while the ambassadors usually start out a little nervous, they are usually striking poses any model would be proud of at the end. When the photos and inspirational stories are posted on social media and receive the comments of support and admiration from friends and family, it is an incredible affirmation for the survivor as to how far they have come and how much they have achieved.
What is the next step for the foundation?
My long-term goal for Pink Phoenix has always been to open a cancer support centre which will offer advice on nutrition, mental and physical health after cancer treatment. We took our first step toward that reality this year and architect Mark Usher is presently designing the visual concept for the centre, which we anticipate to be a three-year project.
What advice would you give to those affected by cancer?
The most important advice I could give is to take your health seriously! Your best chance of surviving cancer is early detection. Denial is your worst enemy. Rather face it head on and be a survivor. If you suspect anything, deal with it immediately by seeing your doctor. The journey to survival is not an easy one, but losing your life to this disease should not be an option for anyone!
Get in touch:
If you would like to donate to Pink Phoenix Cancer Foundation visit www.pinkphoenix.co.za
To be an Ambassador contact Sharon on sharon@pinkphoenix.co.za

Text: Monique De Villiers-Delport | Photographs: Sean Baker Photography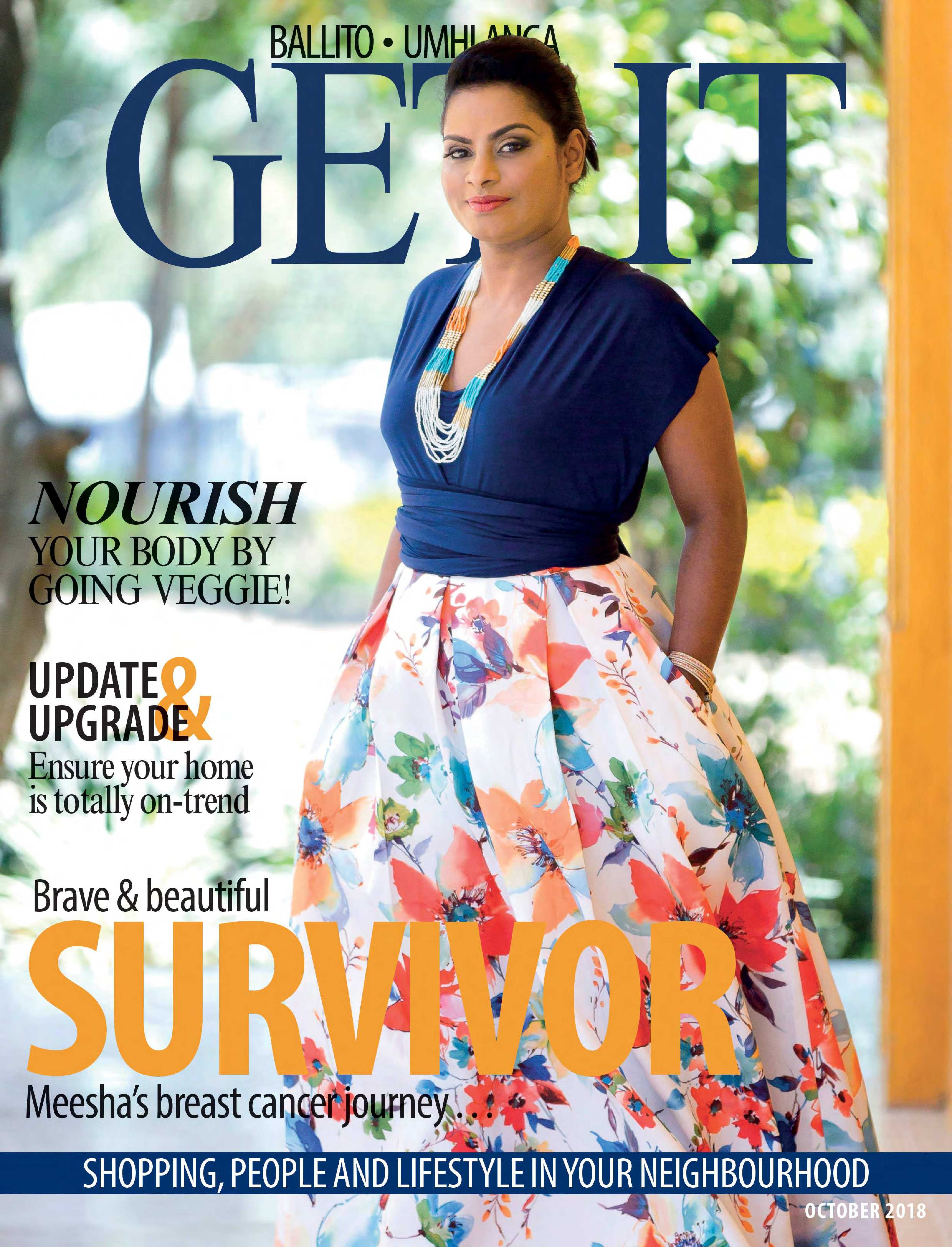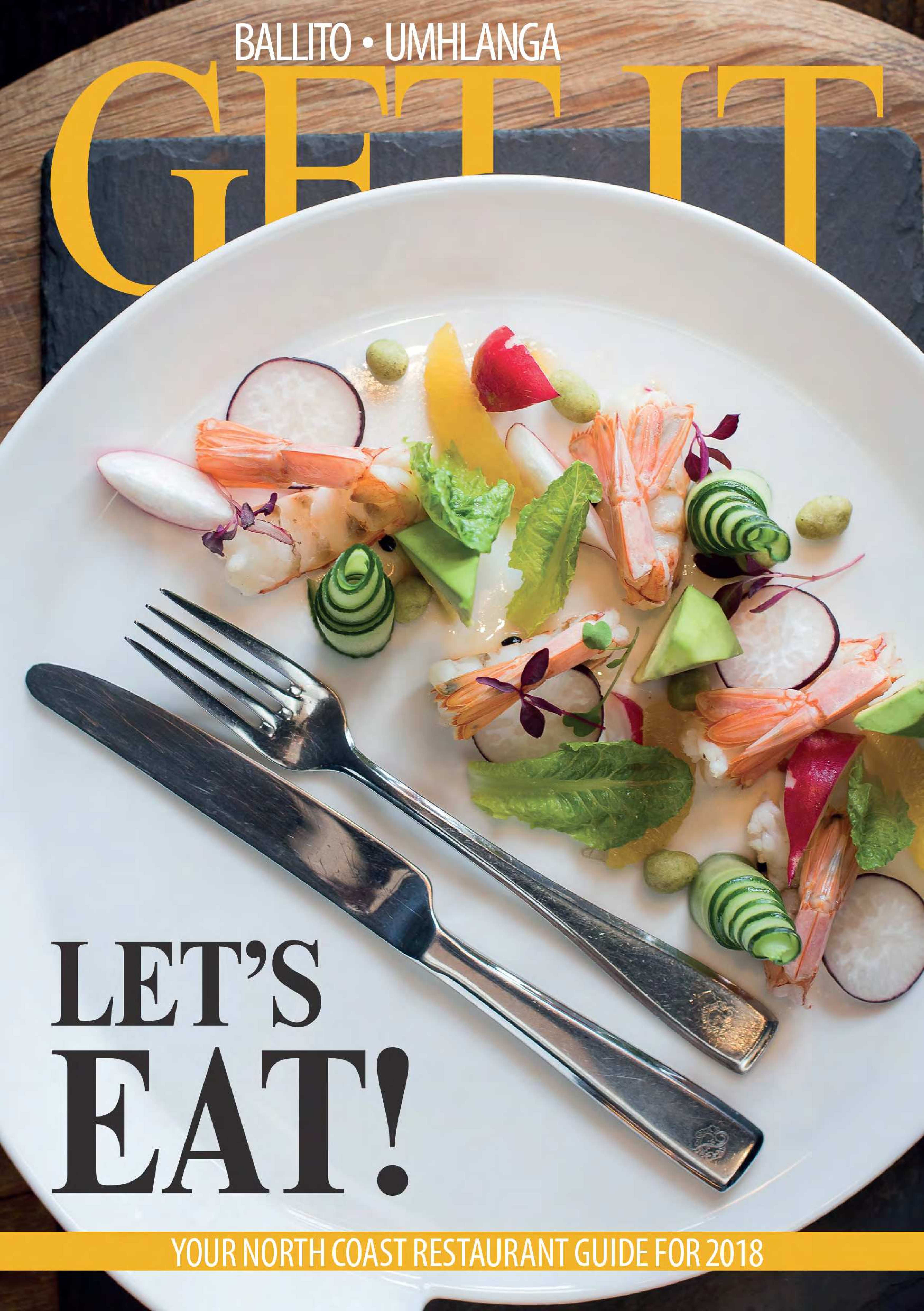 October spoil
Welcome summer with an extraordinary rosé
WIN a set of lamps for you and your bestie
In celebration of the Weylandts Home Store opening at the Ballito Lifestyle Centre we have two sets of lamps valued at R1 495 per lamp to giveaway to a reader and his or her bestie…
Spring spoil
We're celebrating the arrival of spring with a sundowner picnic…
is a national brand of premium free magazines available in centres across the country.
to see other Get It magazines in the network.