Digging life
Like most really successful businesses, The Shed restaurant and bar started with a dream. Unlike most though, it was the unlikely vision of two varsity mates living in a 10-man digs in Durban North that made this very popular Salt Rock venue a reality.
James and his now business partner Talton Cooke always wanted to start a business together. With James' cooking background, it was inevitable that it would have something to do with food.
Born in Pietermaritzburg, James spent much of his childhood cooking with his father, who was a chef for many years. After school, he spent a year working in kitchens in London and his love for food deepened.
It was when James returned to South Africa to do a Bachelor of Business Admin (BAA) degree at Varsity College that he met Talton. The two students lived together in a digs and realised that they shared a similar dream of owning their own business one day.
"I went away on holiday, and when I got back I told Talton I had an idea for our business. He had already drawn up a business plan. We were completely on the same page."
Because they were still studying, the guys decided to start something they could do part-time. And so, their mobile food bar, Digs Kitchen, was born.
"We spent weekends setting ourselves up at various markets and catering for birthday parties and weddings," says James.
It didn't take long for Digs Kitchen to gain momentum and develop a following. But, having started their business with only R5 000, the guys struggled to market themselves and grow.
The set out to find an investment partner, which is how their friend and now co-owner Caron Botha got involved in the business. Then it was time to put down some roots.
"We always wanted to have our own four walls and when the landlord at the Litchi Orchard offered us this space, we jumped at it." 
From there things started to evolve. They changed the name to The Shed and started outsourcing certain aspects, so that they could work on the business rather than in the business.
The Shed's décor is rustic, and both the food and drinks offerings are top class and on-trend. With gin on tap, craft beers and tapas-style dining options, as well as live entertainment and a festive weekly bingo night, The Shed has become a hotspot for anyone looking for good food and a great atmosphere.
"We wanted to focus on a tapas-style, food-sharing type of dining, while still offering a range of great tasting main meals."
Clients wanting the tapas vibe can look forward to sharing things like Deep Fried Olives, Slow Roasted Lamb Risotto Balls and Katalfi Prawn Tails. The Flatbreads are incredible, including one served with Slow Roasted Pulled Pork, Charred Red Pepper, Pickles and Gorgonzola Slaw.
If you're ordering off the grill, you can enjoy dishes like Beef Fillet on a bed of Oven Roasted Green Beans and Rosa Tomatoes flash fried in red wine, Balsamic and Honey, or their Slow Roasted Piri Chicken with Jalapeno Salsa, amongst others.
The Shed is well-known for their burgers and pizzas and, of course, their great selection of gin and craft beers.
Having recently returned from a trip to Bali, which he says is the central food hub of the world, James says he was able to get a good idea of food trends to come. "Tapas-style dining is still very popular, but people are becoming much more focussed on serving wholesome, healthy food. Even at pizza places there are always really good tasting healthy options available. Meals are being served with a much more 'rustic' presentation and salad and smoothie bowls are really trendy."
The team recently acquired the café at the Workstation in Umhlali, which they've called The Workstation Eatery. Here, James says, the goal is to cater for local business people looking for healthy and tasty breakfast and light lunch options . . . and really good coffee.
They will also soon be opening another workspace café at the Boiler Room in Durban, aptly named 'Digs Kitchen'. "We are going back to our roots with the naming of the café, but we also like the play on the word 'dig' – as in digging healthy produce out of the earth and 'digging life'!"
Get in touch:
The Shed, Litchi Orchard, Salt Rock / 084 795 0888 / info@theshedsaltrock.co.za

Text: Leah Shone / Photographs: Chris Allan, Peppermint Pix
For The Shed's prawn linguine pasta recipe click here!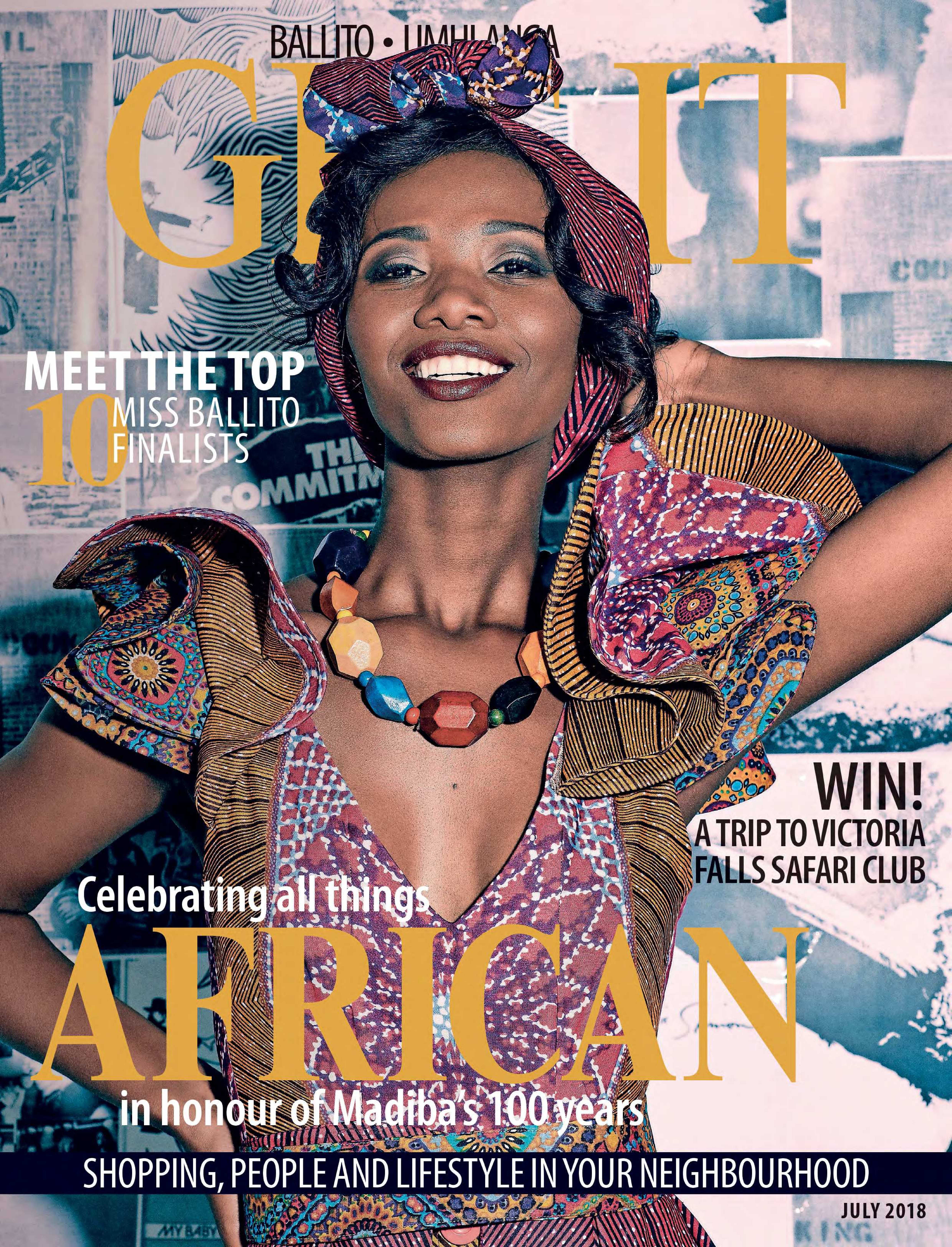 is a national brand of premium free magazines available in centres across the country.
to see other Get It magazines in the network.