Light and space
Height and light. These, Julia says, are the tools she uses to find a balance between bringing the outside in – while still maintaining privacy in the homes she designs.
A creative at heart, Julia always dreamt of becoming a sculptor or fine artist. When she decided to study architecture, she says she saw it as a practical way to build a career that would allow her to own her own business and raise a family, while still giving her an artistic outlet.
"I see the buildings as sculptures, and my approach to architecture is a very creative one. First and foremost, I visit the site and let the land talk to me. I always look at the light and how it will illuminate a home."
Originally from the Kloof area, Julia completed her degree at UKZN before working at a few well-known architectural practices. She went on her own in 2010.
Top of the list in her approach to design, Julia says, is her belief that we, as a society, have a responsibility to live as sustainably as possible. "As Ballito becomes more condensed and populated, my work has become about finding the balance between bringing the outside indoors while still maintaining the homeowner's privacy."
Courtyard spaces are a favourite of Julia's. She believes, when a person comes home, they should feel like they've entered their own personal sanctuary, which offers them peace and refuge from the hectic life outside.
"I always look at the light and arrange a home according to how it moves through the day. A kitchen should be sunny in the morning and the most important thing is that people do not feel confined in their space."
Having worked on more than 50 residential homes on the North Coast, Julia recently completed her first commercial project – the popular Taylor's Meats and More butchery at the Ballito Junction.
"It was such a good experience that really allowed me to be creative and 'arty' by playing with metaphors and patterns. We had a great time working on the detailing, by using things like meat hooks to hang the lights and creating a 'meat hanger' bulkhead. We literally had three months to design it and put it together."
While designing the butchery was unlike anything Julia had done before, she says that is exactly why she took on the project. "I like to go outside of my comfort zone and push myself. I try not to shy away from obstacles, but rather to see them as gifts and opportunities to learn."
When she is not working on her designs, Julia's favourite pastime is spending time with her family in their Salt Rock home. She is also an avid surfer and runner. "We all surf and love the ocean, so we knew we had to live near the sea. I love the coastal forests and lush vegetation. It allows us to have privacy while still being immersed in nature."
Julia says that most homeowners have changed the way they approach designing their homes. "It's refreshing to see people becoming more aware of their responsibility to live sustainably. It makes things easier when they are open to it, and now actually request that I keep this in mind when I'm designing."
She also says there has been a shift in paradigm in terms of people wanting bigger outside spaces, rather than huge homes. "This allows a softer approach to design. While smaller space can be challenging to work with, I love breaking down walls to open things up and creating layers with glass and gardens."
She says her objective is always to make people feel like they have space and are not confined. "We are not programmed to feel claustrophobic in our homes. People need to feel free."
Get in touch:
Julia Rutherfoord: julia@rutherfoordarchitect.co.za

Text: Leah Shone | Photos: IAR Photography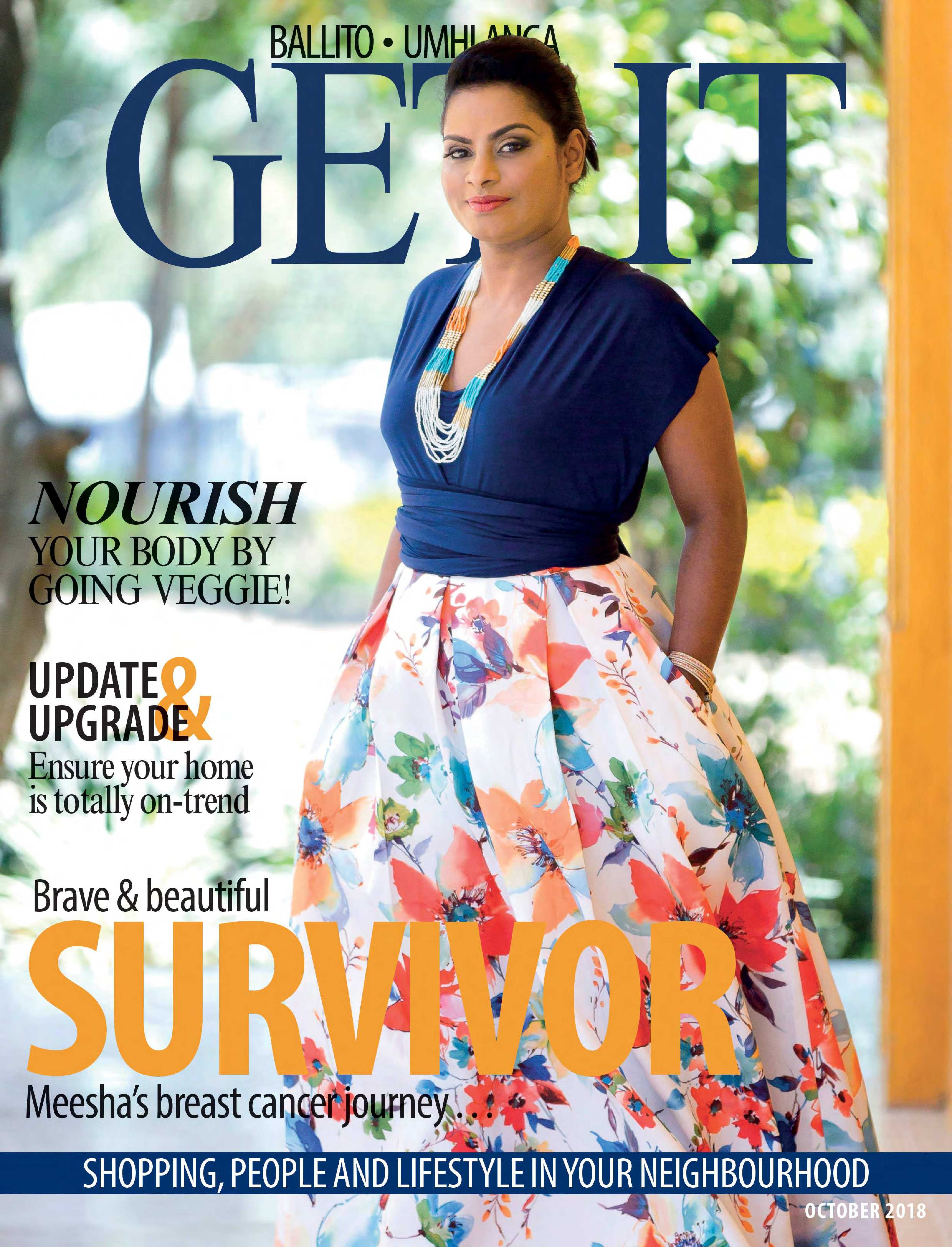 is a national brand of premium free magazines available in centres across the country.
to see other Get It magazines in the network.