Tackling trauma
The harsh reality is that trauma is an integral part of the South African psyche, with most people having been directly or indirectly affected by a traumatic incident. According to Lisa, the most common traumas that occur in our community include home invasions, muggings, assaults, domestic violence and motor vehicle accidents.
She says, however, that recent advances in neuroscience have elicited positive shifts in the treatment and management of trauma syndromes. "Everyone experiences trauma differently. Factors like age, stress levels and coping mechanisms all play a part in how trauma survivors respond to their symptoms."
Lisa says common trauma symptoms include: shaking, flashbacks, jumpiness, unexpected anxiety, poor concentration, sleep difficulties and nightmares and feelings of re-living the event. Lesser known symptoms include reactions to particular sounds, smells and/or people and behavioural changes such as avoiding scenarios and places associated with the incident.
"It's important that survivors understand that these are all normal and expected responses following a trauma and are simply the brain's way of preventing the trauma from reoccurring."
She says, however, that long-standing symptoms and behaviours (in excess of six weeks), which start to impact work, relationships and daily living warrant psychological assessment.
"One of the important changes in trauma work has been a better understanding of what exactly constitutes a trauma. The term 'traumatic incident' applies to any event which is threatening and one in which the person feels helplessness. This can include miscarriages, sports injuries, operations, verbal abuse, being detained, the witnessing of trauma and instances of bullying and domestic violence."
Lisa says old or childhood traumas can also cause problems in your current life. "It is never too late to process old trauma, especially if it's causing anxiety, depression and relationship difficulties.
As South Africans we often tend to swing from excessive panic to adopting the dismissive 'at least you were not more hurt' mentality when dealing with other people's traumas. Lisa says neither approach is useful. "While trauma is a regular event in our society, it remains abnormal and should not be occurring. Oftentimes, the psychological impact of a trauma far outweighs physical injuries sustained."

WHAT TO DO
Ensure the survivor is safe and comfortable directly following a trauma.
Injuries need to be assessed.
Logistical support, such as making sure the person is eating and/or running errands for them, is crucial.
Survivors need love, care and support from those around them. Reassure, listen and be present.
Anticipate the typical trauma reactions. If the person does not have pre-existing psychological problems, it is unlikely they will need medication to calm them down (although they might need short-term medication to help them sleep).
If there are concerns, have the survivor assessed by a psychologist and/or doctor.
Trauma syndromes should be accommodated as far as possible but not to the degree where this fosters further helplessness.
About Lisa
Lisa Grant-Stuart is a counselling psychologist practicing at The Ballito Medical Centre. She has a particular interest in trauma and neurotherapies and uses EMI and BWRT ® in her work.
Get in touch
Lisa Grant-Stuart: 072 770 8202 / lisags.services@gmail.com / www.lisags.medeweb.co.za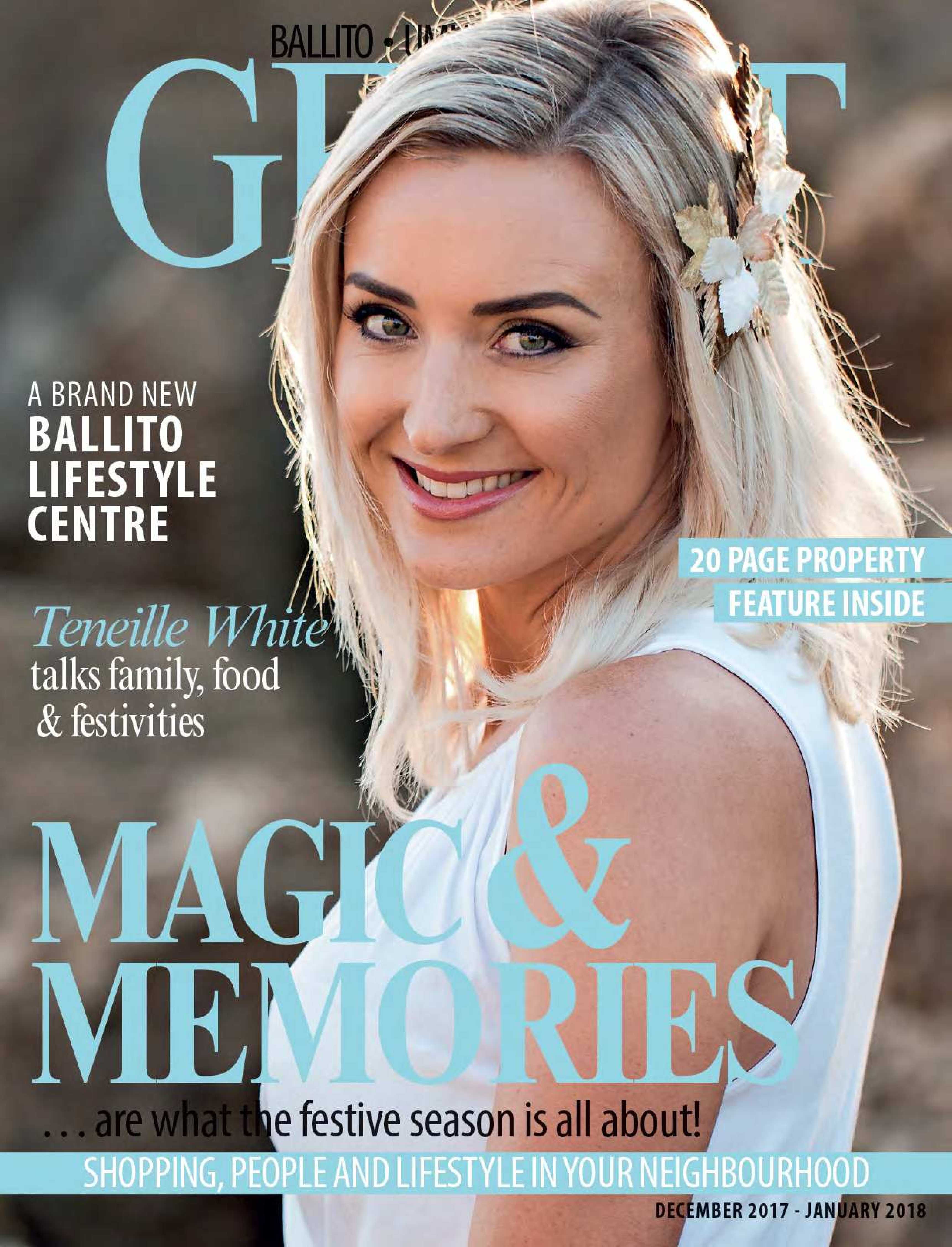 Get It Magazine (Ballito/Umhlanga) – December 2017 – January 2018
View magazine

WIN a nights stay at Teremok including a full body massage
Stand a chance to win a night's stay for two people sharing (on a bed and breakfast basis) valued at R4050, as well as a full body massage per person at Teremok Spa valued at R590 each.
WIN a pair of Rogue or Rebound sandals from SAINT&SUMMER
We have a pair of Rogue and a pair of Rebound sandals from SAINT&SUMMER to giveaway…
WIN a 600W NutriBullet
We have a 600W NutriBullet to giveaway to one lucky reader…
WIN a Robertson Winery Summer Hamper
We have a Robertson Winery summer hamper worth R700 which will include a six-bottle case of Robertson Winery Lightly Sparkling Sauvignon Blanc 2016…
WIN a SVR Sun Secure hamper
We have a SVR Sun Secure hamper valued at R1530 to giveaway to one lucky reader…
WIN a signed copy of Dan Brown's Origin
We're giving away a signed copy of the book to one lucky reader!
Win a Daniel Wellington watch
We have a Daniel Wellington watch to give away to one lucky reader…
WIN a family combo on board the Holiday Express
We have a family combo valued at R800, which includes tickets for two adults and two kids under the age of 12, to be used before the end of January 2018.
Festive Spoil
Travel in Lipault style!
WIN a LINDT HELLO EMOTI hamper
In celebration of the all-new collectable LINDT HELLO EMOTI tins, we have a hamper valued at R550 to giveaway to one lucky reader…
is a national brand of premium free magazines available in centres across the country.
to see other Get It magazines in the network.