Chocolate heaven
It was while reading a book called The Chocolate Garden, while she was away on holiday, that Lauren Machanick became inspired to create her very own chocolate garden on her family's estate, situated 15 minutes inland from Gateway Theatre of Shopping.
The garden is Umhlanga's newest go-to child-friendly venue and is inspired by all-things-chocolate, including chocolate coloured plants, scented flowers, mint, sunflowers and vines.
THE VISION
Although she and her brother grew up on the estate, mother of two Lauren's formal education and work experience has always been in corporate finance. She made a decision to move back to be closer to her family, and so that the children could be closer to their grandparents. Now Lauren the managing director of the De Charmoy Estate guest house, Lauren says they often contemplated adding a tea garden that would be open to the public, whilst still maintaining the privacy of their guest house residents. 
"In April this year the whole family took a much-needed break and after reading Ava Miles' 'The Chocolate Garden', I was inspired!" After doing some research Lauren soon realised that there were no dedicated chocolate gardens on the African continent. The rest, as they say, is history.
THE GARDEN
This truly is a garden inspired by chocolate! From the colours and smells to that very first bite . . . it's a sensorial experience! With the help of Lindsay Gray, principal of the School of Garden Design, Lauren was able to achieve this incredible sensory garden.
"We always considered gardening a chore when we were young, but our father Bernard has always been passionate about plants. I have always been amazed by his ability to identify plants and fruit, just by looking at them. My mom Cathy and I never had 'green fingers', but we have an immense appreciation for beautiful gardens. We lacked the confidence to grow our own, so my mom Cathy went on a garden design course with Lindsay last year."
The chocolate garden features grid areas where small and larger pods of garden are planted and seating areas ranging from four to eight-seater tables, allowing you to feel like you have your own little space in the garden. Walkways between the pods of seating flow from one to the other, and are wide enough for two people to easily pass each other. Beautiful gazebo-covered seating areas feature little ladders to allow jasmine to grow to add to the smell and romance of the garden. Because a lot of the plants typically used in a chocolate garden required cooler temperatures to thrive, Lauren and Lindsay rather used tropical plants that have chocolate elements as their base, such as Crotons and chocolate-coloured Bromeliads. Certain succulents have beautifully chocolatey tips, under leaves and colourings, and Lauren added a few Teddy Bear roses, which bloom to a beautiful burnt caramel colour. Other plants include chocolate mint, rose-scented Pelargoniums (which smell like Turkish delight), chocolate-coloured Anthuriums and Arums, Black Ajuga, Choc Chip Ajuga, Chocolate Colleus, Black Mondo Grass and Peperomias, to name a few.
FOOD
Lauren and her team worked with Justine Huizinga from Beetroot and Bear to create and design their menu, which includes light meals, breakfasts and, of course, delicious sweet stuff. "Whilst we didn't want actual chocolate in the savoury elements of our menu we have used poetic licence to include chocolate-coloured lettuce, peppers and cherry tomatoes where possible, just to bring a chocolate element to each dish. There are also many beautiful edible flowers adding to the beauty of the plate."
The menu includes a selection of salads, Ploughman's and Mediterranean platters, toasted sandwiches (including a delicious chocolate toasty) and Lauren's personal favourite, a farm-style buttermilk fried chicken served with homemade coleslaw and a mint and dill potato salad.
PLAY
One of the biggest attractions of the venue is the shaded kiddies play area, where little ones can enjoy climbing swinging, sliding, and sand play. The area has been kitted out with a funky wendy house that we will be stocked with toys, a library of books and colouring books and a little fairy garden. They have animals on site, including three giant tortoises, ducks, geese, guinea pigs, rabbits and a turkey and the restaurant also has a fully-equipped bonding/feeding room for moms.
Get in touch:
www.facebook.com/thechocolategardensa/ | @thechocolategardensa | www.decharmoy.co.za
The Chocolate Toasty recipe: 
Ingredients:
1 Ciabatta Roll
5 Blocks of good quality dark chocolate
2 Tablespoons of Marscapone
1 Marshmallow
Method:
1 Cut open the ciabatta roll keeping the end intact
2 Spread the Marscapone onto the roll covering evenly
3 Place the squares of chocolate on the bottom part of the roll
4 cut the marshmallow into three and place onto the roll
5 Close the roll and place for 4 minutes in a Panini Press or Sandwich press.
Note: If you don't have a press you can do this in the oven or in a hot buttered pan making sure to turn the roll so both sides crisp up. You can also use a ciabatta loaf and make a sandwich and apply the same filling and cook it in a pan.
Text: Monique De Villiers-Delport | Chocolate toasty photograph: Justine Huizinga @beetroot_and_bear
WIN!

The Chocolate Garden 
We have a night's accommodation at De Charmoy Estate including dinner, bed and breakfast for two as well as a couple's massage at the newly opened, Sugar and Spice spa on the estate valued at R2620 to giveaway to one lucky Get It Magazine (Ballito/Umhlanga) reader. To stand a chance to win click here!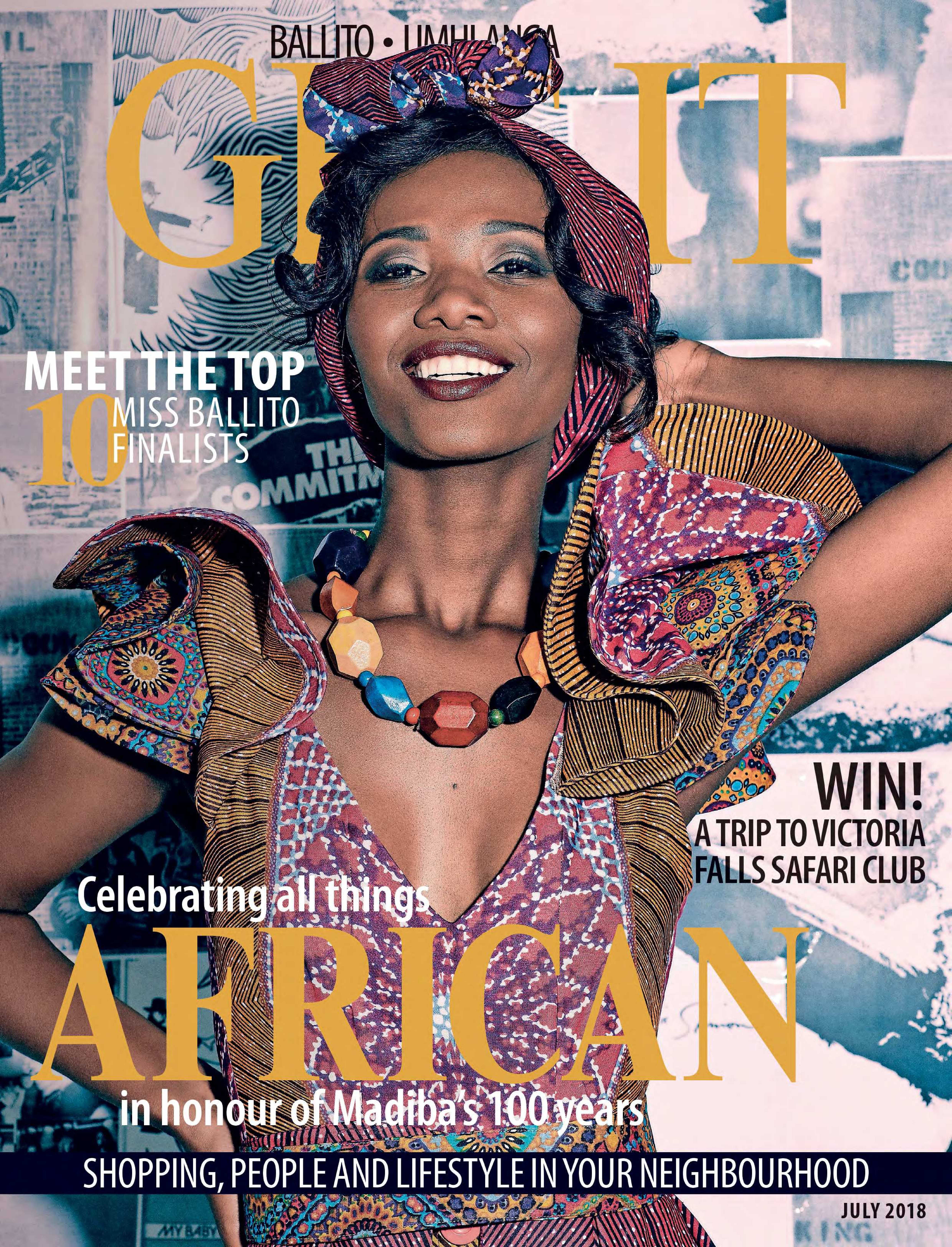 is a national brand of premium free magazines available in centres across the country.
to see other Get It magazines in the network.