She's Stylin'
Not everyone knows what goes on behind the scenes of a professional photo shoot. A beautifully made up model and great photographer are imperative, but very few people realise the importance and necessity of a stylist. From selecting the clothing and accessories, deciding how the model will wear the items and assisting with posing, adjusting and directing the shoot . . . this is all in a day's work for 25-year-old Tyla.
Anyone who has worked closely behind the camera with Ty, whether in studio or on location, will tell you that her passion and dedication to her craft is evident. She oozes style, creativity and confidence and, as such, has become one of the most successful stylists in the business. And she's about to step it up a notch with the launch of her 'styling kombi'.
Ty discovered her love for design in high school when she started sewing her own clothes.
While studying fashion design at DUT though, Ty realised that design and clothing production weren't really what she wanted to do. "I knew I loved clothing, shoes, accessories and, of course, shopping, but I wasn't too keen on sitting down and designing outfits. While chatting to my mom one evening she reminded me of an instance where I had dressed her from head to toe with unlikely items from her wardrobe and she had looked so stylish and received compliments from all her friends. She suggested I try fashion styling," says Ty.
There were no fashion styling courses available in South Africa at the time, so Ty went to London to study editorial styling at the University of Arts in London. This is where she fell in love with the industry and found discovered her confidence in her ability.
When she returned home, she saw a gap in the market and started her own styling business, called I'm Styling. Not long afterwards Ty landed two big corporate clients, Mr Price Sort and Zip-code, who she still does work for today, as well as other well-known chain stores who book her through an agency. She also works behind the scenes of our Get It Magazine Ballito.Umhlanga cover shoots, and offers personal styling consultations for individuals, which includes figure analysis, season colour coding and general fashion and dress tips.
Despite the long, physically and mentally exhausting days, where she is on her feet for hours, sometimes for days in a row, Ty say she is loves meeting new people and inventing new looks with beautiful pieces of clothing, shoes and accessories.
"Every day is a different challenge and I love working with fellow creative minds on fashion shoots in interesting locations or in studio. It's my company, which means I have to be on top form 24/7, and always strive for perfection. You are only as good as your last photoshoot in this industry." 
Although no two days are the same for Ty, a typical shoot involves leaving home early to go to studios or locations to style models with the specific looks/garments that she has pre-sourced and planned. A non-shoot day is spent in meetings with prospective clients, communicating with agencies, doing pre-production at client's offices, admin on her laptop or looking at trends on social media.
Ty keeps up to date with fashion trends by travelling aboard, as well as staying up to date on social media and visiting online shops to see their latest stock. "I believe that styling is a gift you are born with and isn't something one can learn easily from a textbook or from others."
This month Ty added a new member to the I'm Styling team, her vintage VW styling kombi, which will be a 'style and collaboration van' and innovative space for fashion and styling.
"My mobile style van has been designed to help organize and hold stock for photoshoots, as well as collaborate with innovative, trendy, up-and-coming new brands with fresh ideas and events in mind. It's a trendy space for like-minded individuals to team up and create a platform to promote their brand. This can be done by selling their items out of the kombi, as well as being involved with other brands that fit the theme of their 'launch' party."
The van has been cleverly designed so that up to three brands can be sold out of just one van. The design has drawers and rails displayed on the inside and by opening the boot. A table also pulls out of the kombi, for more items and brands to be sold outside. Our main aim for consumers is to create a mobile market that can be situated wherever the next 'launch party' is in demand. "I'm hoping to host teen styling parties from the van, as well as taking it along to corporate retreats. It's a useful, fun 'extra' to add to my business."

GET TO KNOW TYLA:
Favourite place to shop? Any small boutique.
Red lip or nude lip? Mostly nude, but red for special outfits or evenings.
Biggest fashion no-no? Ill-fitting underwear!
Hottest accessory? Sunglasses, without a doubt!
What are the five things you don't leave home without? Water bottle, sunglasses, diary, Lip Ice and handbag.
Get in touch:
0846222112 | imstyling.co.za | @im_styling | tyla@gormley.co.za
Text: Monique De Villiers-Delport | Photograph: Taryn van Rensburg | Makeup: Juliet Martin of Makeup Eye | Stylist: Ty Gormley of I'm Styling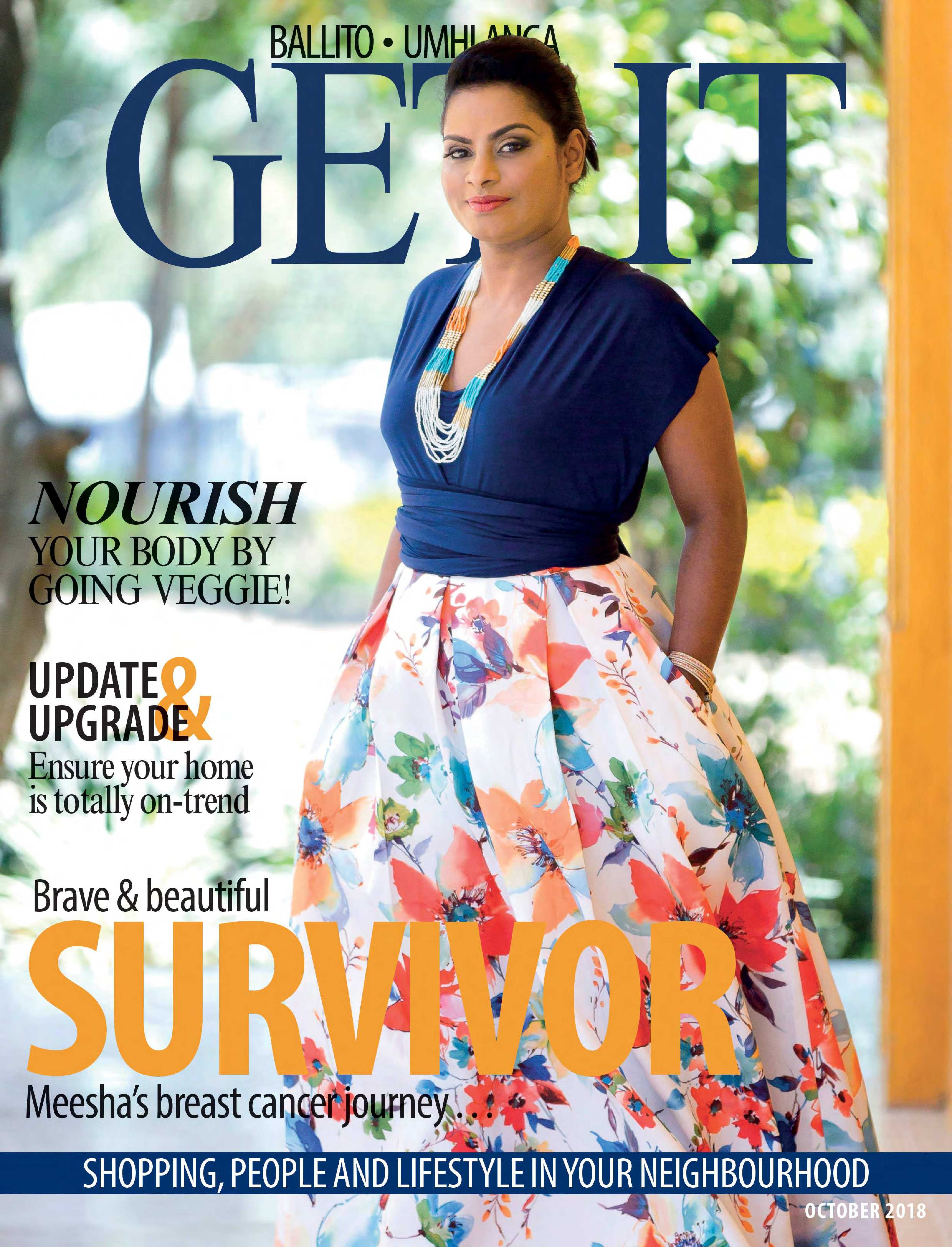 is a national brand of premium free magazines available in centres across the country.
to see other Get It magazines in the network.