Sweet Success
It's hard not to be impressed by this dynamic husband-and-wife duo. Olivia is a tall, striking blonde and Wim a distinguished, approachable businessman – and their unmistakable Belgian accents and clear passion for what they do are simply captivating. Palm Lakes Family Estate recently celebrated its 1000th transfer, and Royal Palm Property Holdings CEO Wim says his dream of creating a truly family-friendly estate has become a reality. But Wim and Olivia's story started long before they broke ground in Tinley Manor seven years ago. In fact, theirs is a somewhat of a 'sweet' success story…
In the beginning
Olivia was born in Belgium in 1971, the ninth in a family of 10 children. After school she studied law of insurance and then worked for a large Swiss insurance company, managing a team of 25 people by the time she was just 25 years old. When Olivia decided to give the 14-hour days and around-the-clock, demanding corporate lifestyle a break, she took up a nine-to-five job at a local sweet factory. 
Wim was also born in Belgium, although quite a few years earlier in 1955. His was also a happy childhood and Wim was a successful ice hockey player, even playing for the national team. After studying electro mechanical engineering, Wim spent a mandatory year in the Belgian army.
When Wim got a job at a massive Swedish engineering company, installing breweries and dairies, he found himself heading up the brewery division. "Everyone knows I enjoy a good few drinks, and this is where I tell people I developed my love for beer," he laughs.
Wim worked on the design of a sweet factory, Astra Sweets, which was situated very close to his home. Wim was asked to join the team and, a year later in 1990, he became CEO of the company. By 1999 they had acquired two more Cadbury's factories and became one of the top three sweet manufacturers in Europe. Olivia met Wim at an international sweet trade expo in Cologne in Germany and soon Wim and his partners bought the sweet company that Olivia was working for, which meant he became her boss. The rest, as they say, is history…
A giant leap
A few years later, Wim's South African sweet importer, Mark Froman, invited him to consider a proposal to acquire and develop farm land on the KZN North Coast. Wim had been to South Africa on numerous occasions and jumped on a plane straight away. "I already loved South Africa and always said I would retire here."
According to Olivia one of the biggest draw cards for them, as international investors, was the fact that the airport was coming. "We did our research and knew that there would be phenomenal growth in the area after the airport was complete. Maybe not straight away, but within a few years."
Wim invited Olivia to come to South Africa with him and, after a week in Ballito, he asked her if she would like to live here. "I said 'sure, why not?'," laughs Olivia. They sold everything and moved to South Africa in 2005.
The first house, and 244 apartments, were built at Palm Lakes in 2007. A year later the recession hit. "It was a terrible time for us, and for everyone," says Olivia. "I thought we would lose everything."  But Wim and Olivia stuck it out and continued to move forward. In 2010 they signed an agreement with Advtech to open Trinity House School on the estate, a huge turning point for them.
"Investors had confidence in us again and sales picked up dramatically. Olivia took over the marketing of the estate, with a completely different approach, and we also opened the Prestige Baby Academy and retirement village."
Moving forward…
Wim's vision is to create an environment where kids can cycle to school, without leaving the estate. Then, after school, cycle to their grandparents' house in the retirement village to do their homework and then head home, just as mom and dad are arriving in their golf cart from the office park! "People laugh at me, but I think it's possible," says Wim. Future plans for Palm Lakes Family Estate include a business park and a hospital for which they already have a license. They also plan to develop a 6800m² equestrian estate.
A new life
Two years after Wim and Olivia moved to South Africa Olivia fell pregnant with their first child, Amelie, who is now 10 years old. "That was the most beautiful day of my life," she smiles. Their son, William, is five years old and Wim also has two daughters, Isabel (32) and Sarah (33) from a previous marriage. After living in Zimbali for seven years, Olivia and Wim moved closer to their development and now live in Salt Rock. Both Amelie and William attend Trinity House School.
"Many people ask why we don't live in Palm Lakes, but we have decided it would be too hard to maintain our privacy if we lived there," says Olivia.
The couple pride themselves on having truly embraced the South African culture and lifestyle. "We love the relaxed life here. When friends come over in Belgium, they expect a three-course sit-down meal. Here everyone brings a salad, the men watch rugby, the kids play and the women drink wine in the kitchen! We love it!" While working together as a couple is not always easy, Olivia says they are both very positive people and tackle issues together. "We are passionate about what we do and we never give up. We believe in always looking forwards, never backwards. If you live like this you will always be successful."
Text: Leah Shone | Photograph: Barry Bowditch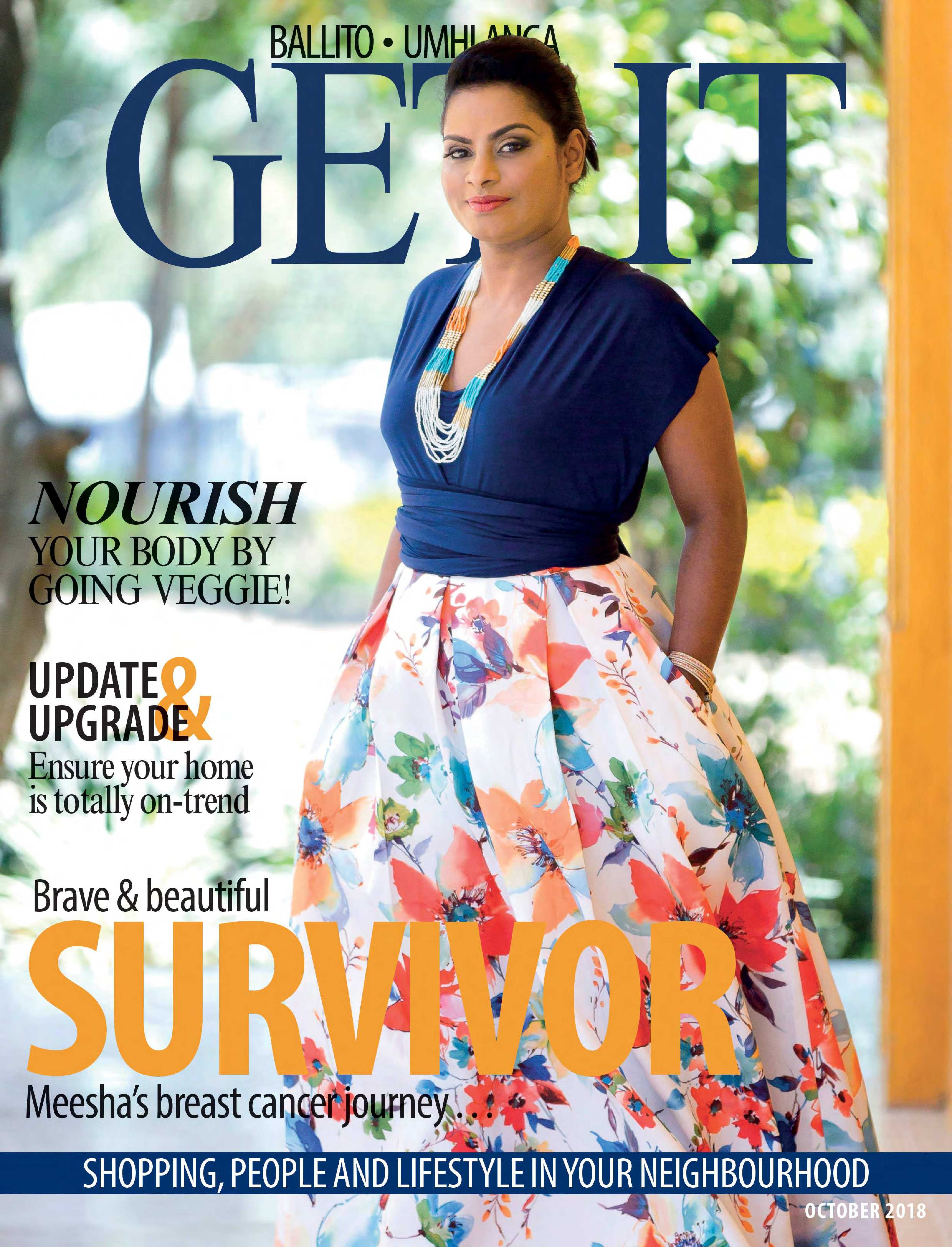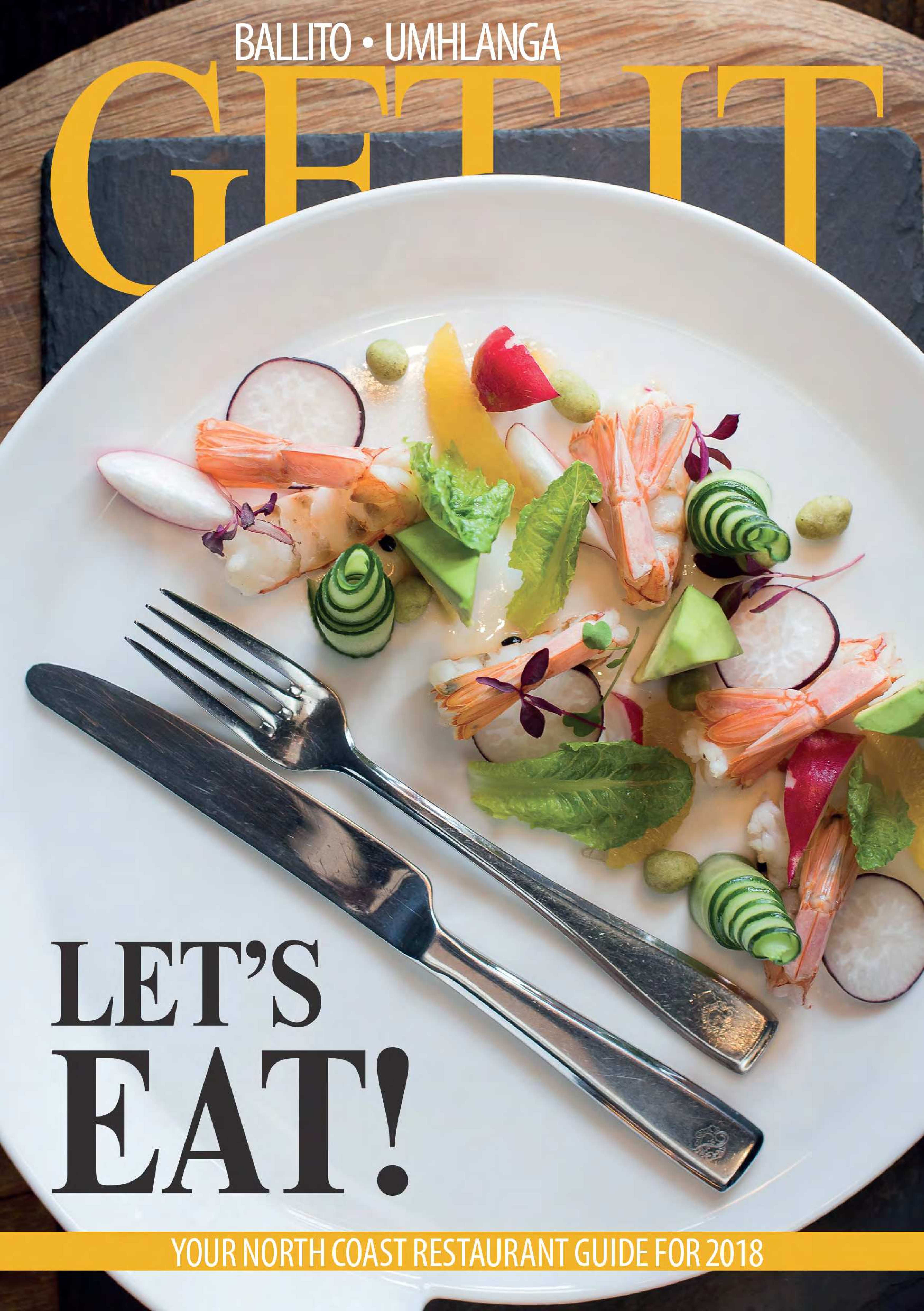 October spoil
Welcome summer with an extraordinary rosé
WIN a set of lamps for you and your bestie
In celebration of the Weylandts Home Store opening at the Ballito Lifestyle Centre we have two sets of lamps valued at R1 495 per lamp to giveaway to a reader and his or her bestie…
Spring spoil
We're celebrating the arrival of spring with a sundowner picnic…
is a national brand of premium free magazines available in centres across the country.
to see other Get It magazines in the network.