Old school class
One of the greatest and most unexpected pleasures of being in the real estate game has been marketing, selling and developing for retirees. They operate on the traditional honour code of integrity and honesty; it's an old school charm, and one that should be celebrated.
If they say they are going to do something (like pay a deposit or drop off documents) they do it and do it exactly as they said they would. This is often rare in the Gupta world we live in. As I have come to know the residents in the Brettenwood retirement village it has become more and more evident that the estate's retirement community attracts a certain type of 'usual' client. They are former 'captains of industry', retiring from their grand house or farm (which is now just too big) and looking for a community of like-minded people who have the same interests and morals, making living together a whole lot easier and more enjoyable.
If you're deciding whether or not to downsize for retirement, like so many are doing on the North Coast, I urge you to take these points into consideration.
Before you even think about where you might move to, understand your downsizing goals.


You probably have two goals: your financial goal and your lifestyle goal. Your financial goal may include how much money you want to release from equity or save every month on bond payments. Always add in a contingency as we are living longer and levies increase just about every year in a gated estate. Your lifestyle goal requires you consider what is important to you about the move. Some push-pull factors may include friends, family, being close to medical clinics, being in nature or close to game farms, social activities, clubhouses and estate amenities.
2. In retirement, we find three things become quite important to happiness:
Travel, grandkids and leisure activities. When downsizing, you really want to make sure that you think through how the move will impact these 'big three.' Will downsizing enable you to afford to travel? Whether it's a camper van or staying in hotels in the Caribbean, having extra money for travel is a luxury most cannot afford, so plan accordingly. For instance, have you considered renting out your home on AirBNB to help pay for your trips? What is the rental market like where you are thinking of moving too? Is there a demand for short-term rentals?
3. Many people opt to stay in the 'family home' because they want their grandchildren to experience what their own children experienced. However, it's worth noting that grandkids don't always experience it in the way you think they will. If, on the other hand, you are committed to moving, have you considered how the new location will impact your kids and grandkids? Will you have room for everyone to visit? Think about what you like to do alone and together with your family. Make sure wherever you live affords you those opportunities.
Retirement can either be a scary nightmare or a daring, fun-filled adventure. In my experience, most retirees choose the latter and they do it with old school class, honour and integrity.
Get in touch:
Peter Cameron / Home & Country Property on Brettenwood Coastal Estate / peter@brettenwood.co.za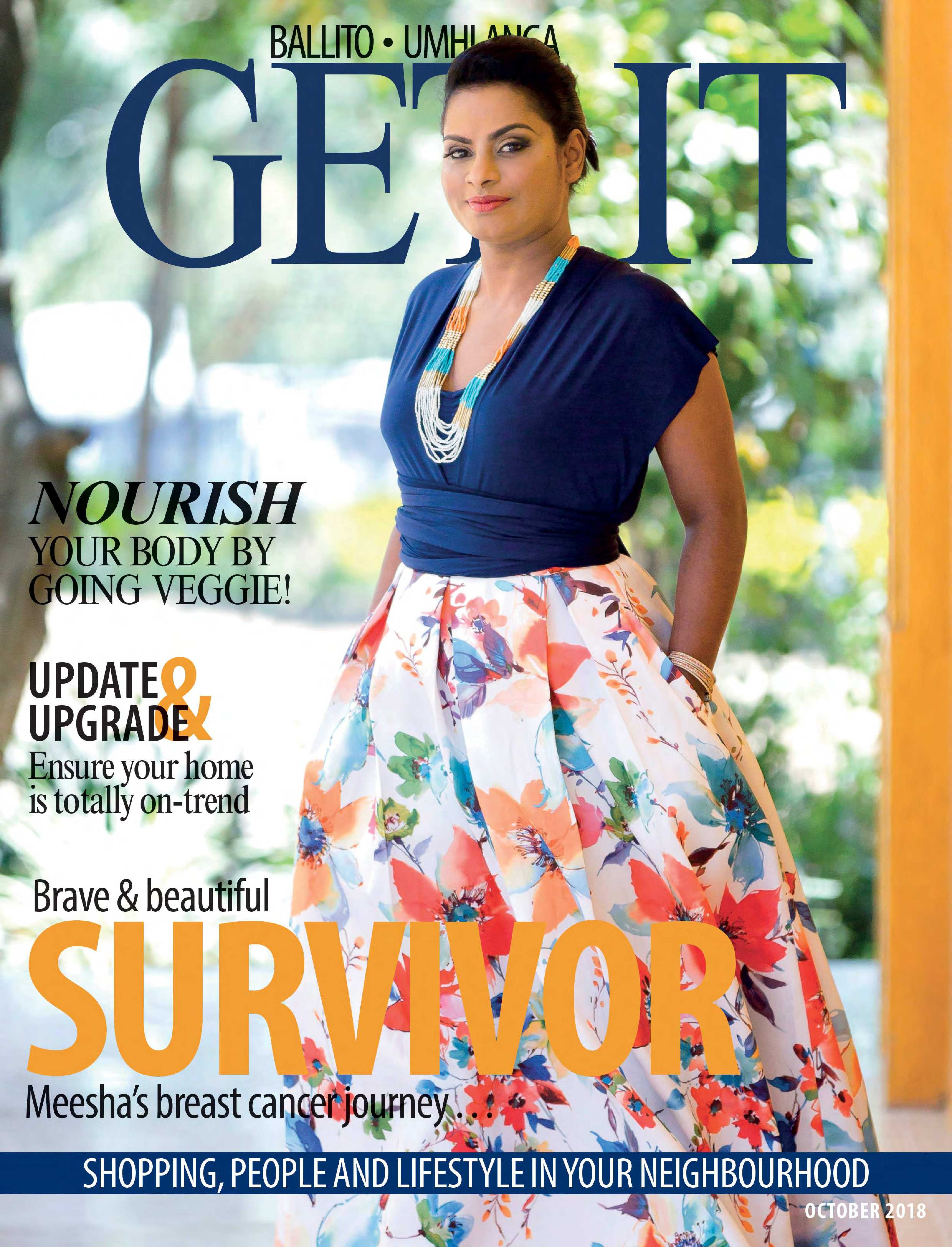 is a national brand of premium free magazines available in centres across the country.
to see other Get It magazines in the network.