All Aboard!
It's all very exciting. Even for the adults. Possibly more so for the adults, who are eagerly staring at their children's faces, desperate for some indication as to what they think of the whole 'train ride' experience. The kids' faces, of course, are filled with wonder and glee!
The Holiday Express adventure begins the moment you arrive at Durban Station's premier business lounge. The boom-protected parking means your car is safe and secure as you head off on your journey.
Guests are met and greeted by members of The Holiday Express team and given an opportunity to buy vouchers for the food and drinks available on board before being escorted down the long escalators to the private platform below.   
This is when the fun really begins. Once you've chosen your seats (this can take a while with kids, who suddenly think every seat is 'the best one'), it's time to settle in and wait for the train to leave the station.
From an adult's point of view, the one-hour train ride to the Shongweni Farmer's Market is both incredibly sobering in parts and delightfully scenic in others. It's quite a thing, seeing parts of Durban you've never seen before from a different vantage point. And it's a wonderful way to sit back, relax and just be with your children.
As for kids, everything is one big adventure! Whether it's watching the world go by outside, using their vouchers to buy cooldrinks on board or even using the on-board toilet facilities!
The Shongweni route takes you through two tunnels and stops at the waterfalls to give passengers the opportunity to take photographs and, on arrival at the Shongweni station, passengers climb onto coaches for a quick bus trip up to the market. For some of the children, the bus ride is just as exciting as the train!
If you've never been before, the Shongweni Farmer's Market trip is an absolute must! The huge market has everything from fresh produce and home-baked breads to floral arrangements, gifts, crafts, art and food, food and more food!
After shopping and eating up a storm, it was back onto the coach and back to the station for the one-hour train ride back to Durban. Many a child fluttered off to sleep on the way home, tummies full and hearts happy!
This festive season
The Holiday Express have some fun festive-themed train rides taking place this month. Christmas trips are scheduled on 9, 15, 17 and 23 December from the Premier Business Lounge at Durban Station to Shongweni Market and on 10, 27 and 29 December and 7 January from the Durban Station to Sugar Rush Park and Salt Rock Hotel. They also have an exciting New Year's Eve trip taking place on 31 December from Durban Station to Pietermaritzburg tip. Details: www.theholidayexpress.co.za.
Get in touch:
Book your tickets now by contacting Angela Whittle direct – info@theholidayexpress.co.za; or for online reservations and full details visit their website: www.theholidayexpress.co.za
WIN!
We have a family combo valued at R800, which includes tickets for two adults and two kids under the age of 12, to be used before the end of January 2018. To stand a chance to win click here!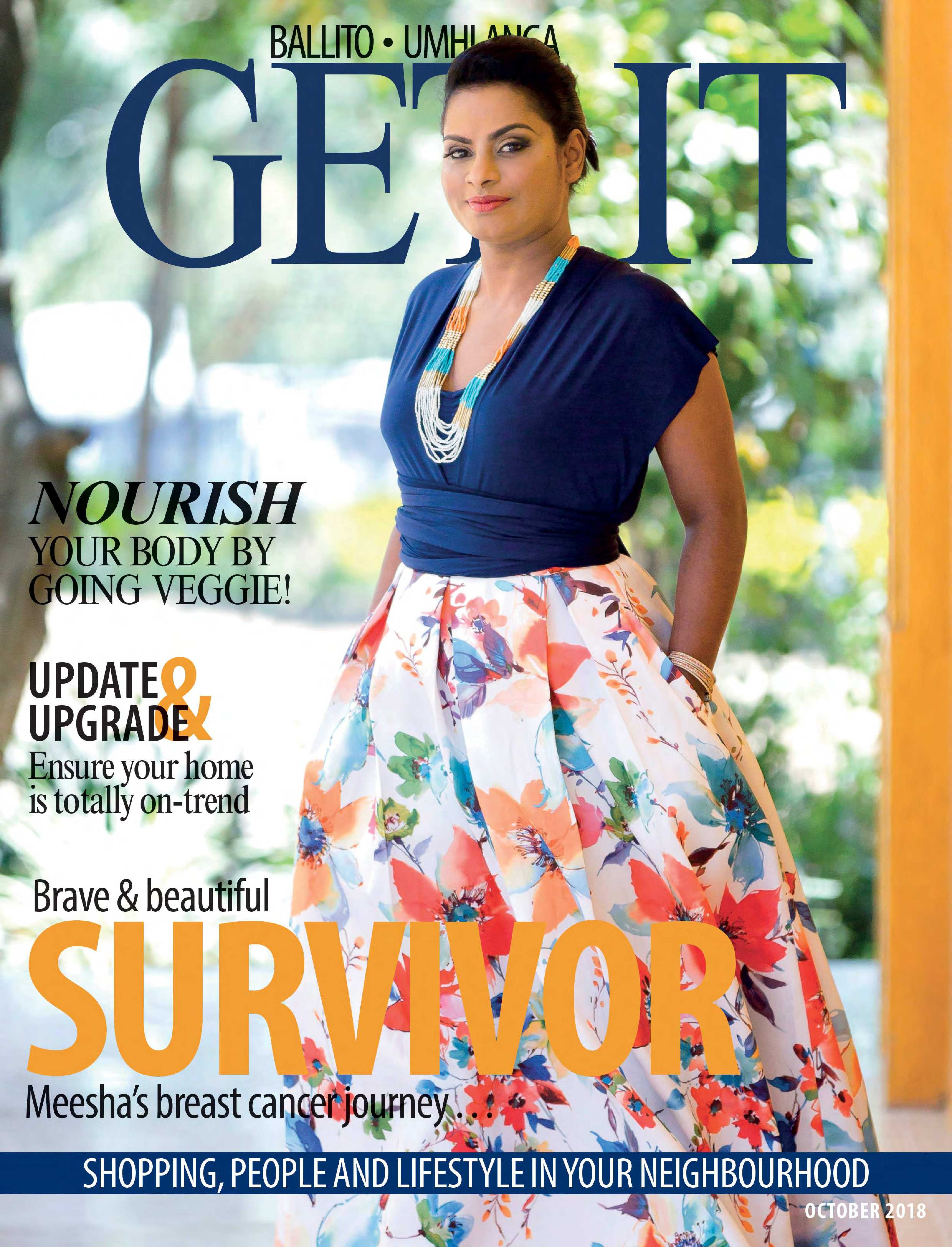 is a national brand of premium free magazines available in centres across the country.
to see other Get It magazines in the network.