The Tale of Teremok
In the beginning: 
The story of Teremok starts with a young man named Constantine Vladykin, or Kotchka. As a boy Kotchka escaped the Russian revolution and was taken to England to join his mother. His father did not survive and Kotchka's mother later married an English gentleman, Lord Childe Pemberton. When Kotchka's mother passed away Lord Childe had Kotchka educated at Cambourne School of Mines, where he qualified as a mining surveyor. This brought him to South Africa where he married Louiza van Zwam, the 17-year-old daughter of a Belgian diamond cutter. They had two children, Nadya (born in 1937) and Yvan who was tragically killed in a motor accident. When Nadya married Harvey Douglas in 1959 and the couple went on honeymoon, Kotchka asked them to select a piece of land for him to build a seaside retreat. This property was on the right of Teremok. Kotchka snapped up the property next door when it became available in 1965. He decided to retire at the coast and build Teremok (which means 'little hideaway'). His friend, the late Steffan Ahrends, designed the house.

The design: 
It took more than a year to finalise the plans for Teremok and the contract was eventually awarded to Reardon Construction. Kotchka loved trees, particularly Milkwoods, and he was especially fond of the big one that was to be at the front door of the property. Determined that no one damage the tree during the construction process, Kotchka inserted a R1000 penalty if the tree came to any harm! Teremok was completed in 1968 and, after both Kotchka and Louiza passed away, Nadya and Harvey Douglas inherited Teremok. When they made the decision to move closer to their family in Johannesburg they finally sold Teremok to Debbie Davidson in 2002.
An emotional connection 
Debbie Davidson will tell you that her decision to buy Teremok was an emotional one. "I had an immediate connection to the property from the moment I drove into the driveway. I phoned Kim before I even got out of the car." Debbie, who owned the Barnyard Theatre at Gateway, was looking for a property to buy so she could house different musicians while they performed at the theatre. Kim had realised there was a gap in the market for an upmarket, boutique hotel. "I knew I had found the perfect place for Kim's dream," says Debbie. She laughs at the fact that they never ended up buying a place for the musicians and still rented places for them until they closed the Barnyard at the end of 2016.
In the details:
After buying the property, Debbie and her daughters went on a month-long holiday in the Maldives, where they conceptualized Teremok. "We sat down and spoke about all the things that 'bug' us when we travel – from bad coffee to too-short hairdryer cords and horrible shrink-wrap soap! We wanted to pay close attention to detail and make this place special. And they have certainly achieved that. One of the most unique things about Teremok, says Kim, is that every one of the eight en-suite bedrooms has its own unique décor and theme. "Each room reflects and aspect of Teremok's history. There is even a signature fragrance and soundtrack for each room." The three most important things Kim says, have always been: attention to details, service excellence and creating a 'home-away-from-home' for their guests. "We wanted to make things as comfortable as possible for people, especially for those who travel a lot." Teremok's original interior was done by Grant Webster of Fahrenheit Design. "He just 'got' us," says Debbie. "We love 'ferreting' around for stuff and a lot of the décor simply just appealed to our sense of humour. Grant knew he was dealing with three headstrong women through this process and he had his job cut out for him!" But their recipe worked and over the last 14 years, Teremok has received several high-profile accolades, including winning the TripAdvisor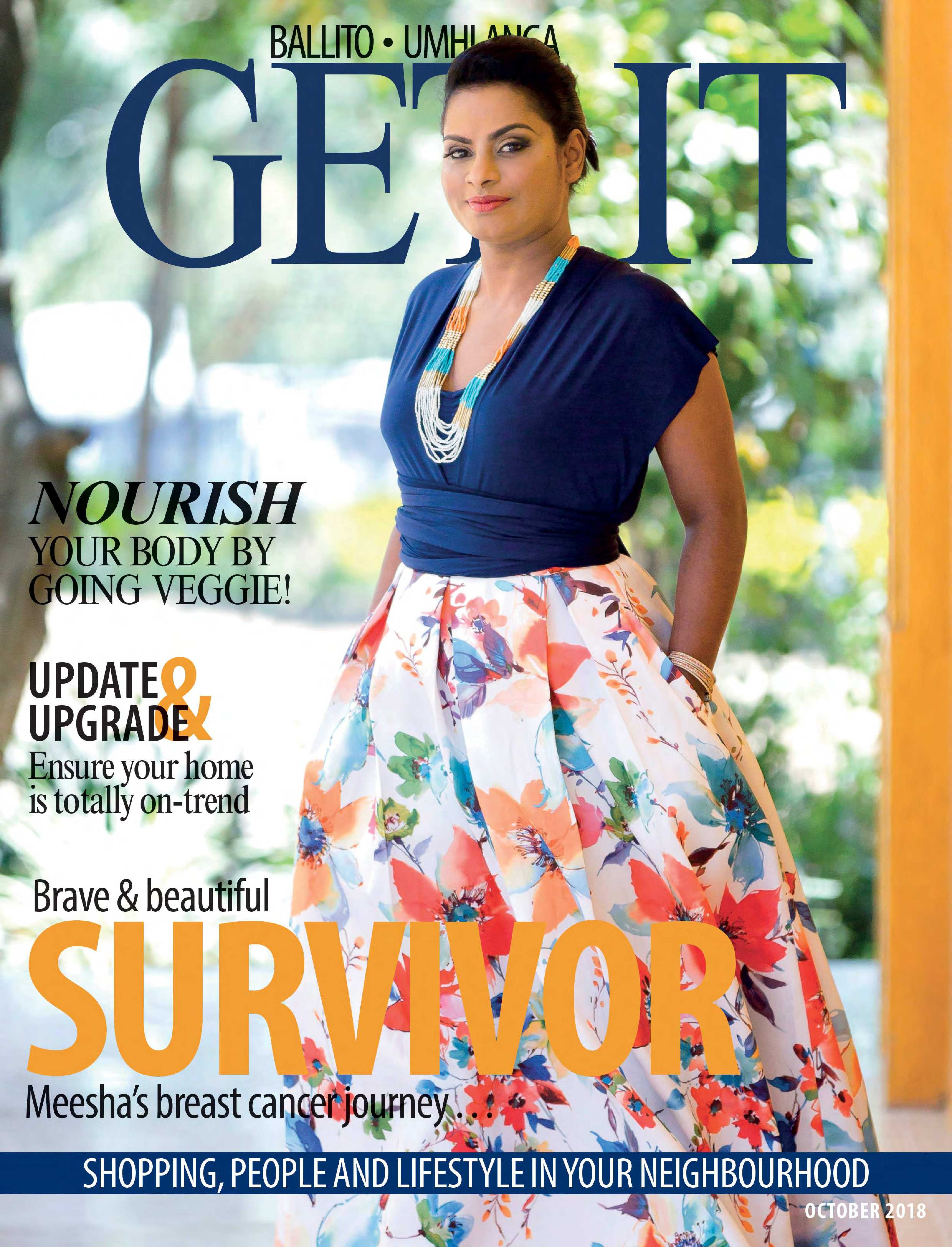 is a national brand of premium free magazines available in centres across the country.
to see other Get It magazines in the network.