Mixing & shaking
Corporate women by day and self-confessed sweet experts at night on the weekends, Kelly and Nikita started their business The Yard Desserty just six months ago.
"It all started over a G&T. Kelly comes from a hospitality background and saw the gourmet milkshakes trend boom in Australia while living there a couple of years ago. I saw a gap in the market for wholesome, homemade shakes – on a pop-up-business scale model. With both our skills and passion, I knew we had the perfect mix to start the cheeky gourmet milkshake brand," says 25-year-old Nikita.
The brand is all about two friends doing what they love, bringing ideas together, building an innovative brand and having fun. And, of course, supporting local.
"Our menu features only natural ingredients with no additives or artificial flavours. Every sauce flavour is homemade with real fruit, and our ice-cream is homemade. We wanted our menu not only to appeal to the taste buds but also to the eye. Every milkshake is camera worthy," says 30-year-old Kelly.
One of the coolest things about their milkshake range is the flavours, which always become a topic of conversation amongst their clients. The first of its kind in South Africa, their Black Magic Shake is an espresso-flavoured black milkshake, finished off with dehydrated coconut and their signature homemade meringues. The Mermaid is blueberry-flavoured and finished off with homemade edible glitter. Another favourite is their Caramelized Banana and Rich Coco.
In the future Kelly and Nikita hope to see their business grow into a more fixed and permanent structure, but for now they can be found at the I heart market at Moses Mhabida on the first Saturday of the month and Wonder Market on the last Sunday of the month.
TOPPINGS:
Edible glitter:
Half a cup of sugar
Gel colouring of your choice (add one teaspoon of water and mix with sugar).
Place in the oven for about three minutes or until a hard glittery crust forms. Remove from oven and crush. There you have it, edible glitter!
The Yards Dessertery Coffee Fudge Sauce
1/2 cup butter
3 tablespoons cocoa
200g milk / dark chocolate
4 tablespoons of instant coffee
1 1/2 cups sugar
1 cup whipping cream
Tip: If you do not fancy the coffee add two more tablespoons of cocoa or 200g extra of milk chocolate.
Method:
1. Melt butter, chocolate, cocoa and instant coffee in a double boiler over simmering water. Stirring frequently until all ingredients have melted.
2. Place melted mixture into a pot. Add sugar and stir occasionally. Cook for 15 minutes, keeping a close eye on it.
3. Stir in whipping cream until completely combined and the sugar has dissolved. Sauce must be thick and smooth.
Pro Tip: Always make sure you use a creamy, good quality ice cream and ice cold milk.
MILKSHAKES:
The Yards Dessertery Hot Mess:
4 scoops of ice cream
1/2 a cup of milk
2 table spoons of your homemade strawberry compote
Blend all together in a blender. Top with fresh cream and pink edible glitter and pink sweets, like meringues (which are our favourite topping) or marshmallows.
The Yards Black Magic Milkshake
4 scoops ice cream
1/2 cup milk
1 tablespoon of activated charcoal (this can be found in your local health shops)
2 tablespoons of coffee fudge sauce
Blend all together and top with fresh cream. Finish off with meringues, our favourite topping, or sprinkles of coco and chocolate pieces.
Get in touch
theyardsa@gmail.com
@theyardsa
The Yard Dessertery on Facebook

Text: Monique De Villiers-Delport | Photographs: Melissa Mitchell Photography, www.melissamitchell.co.za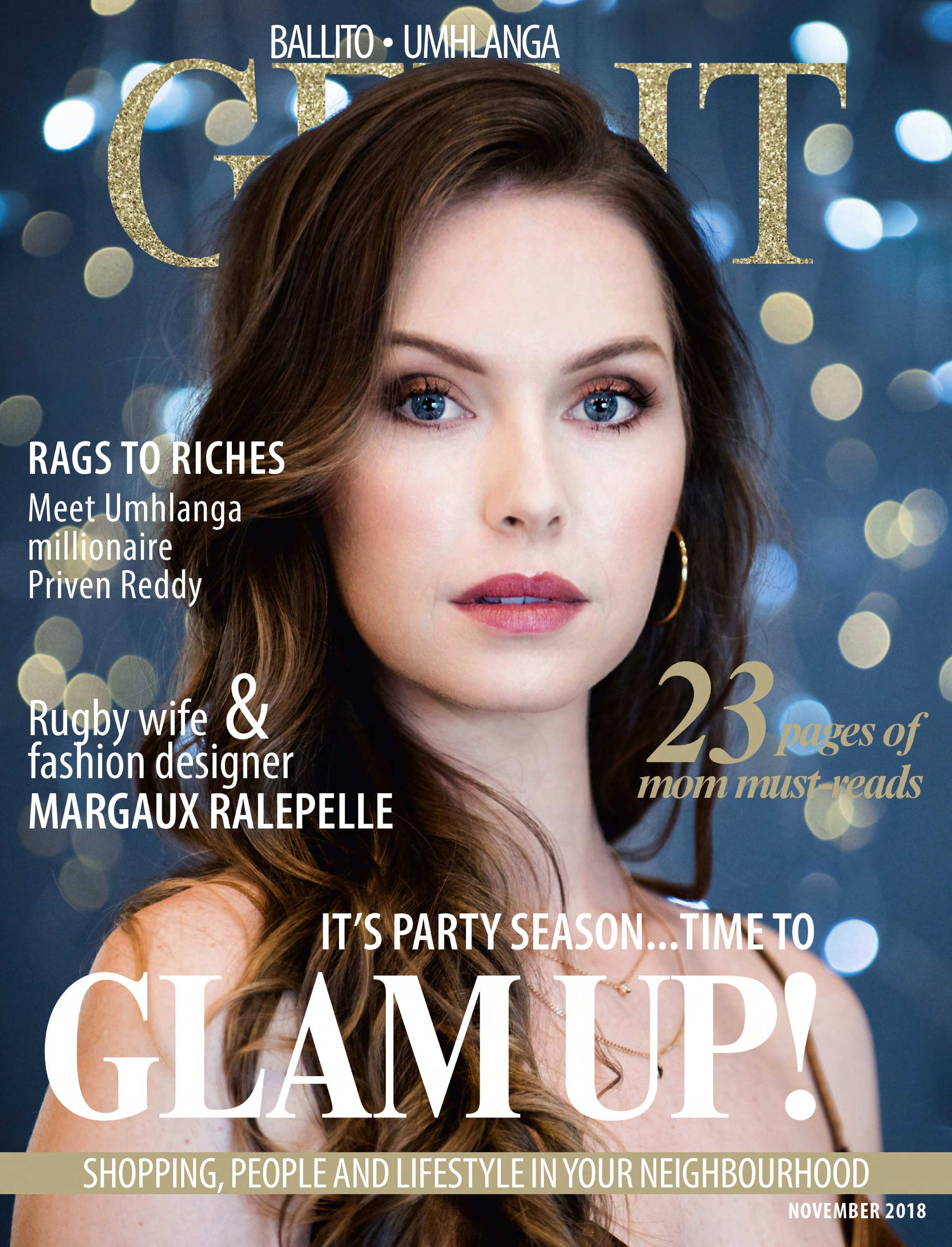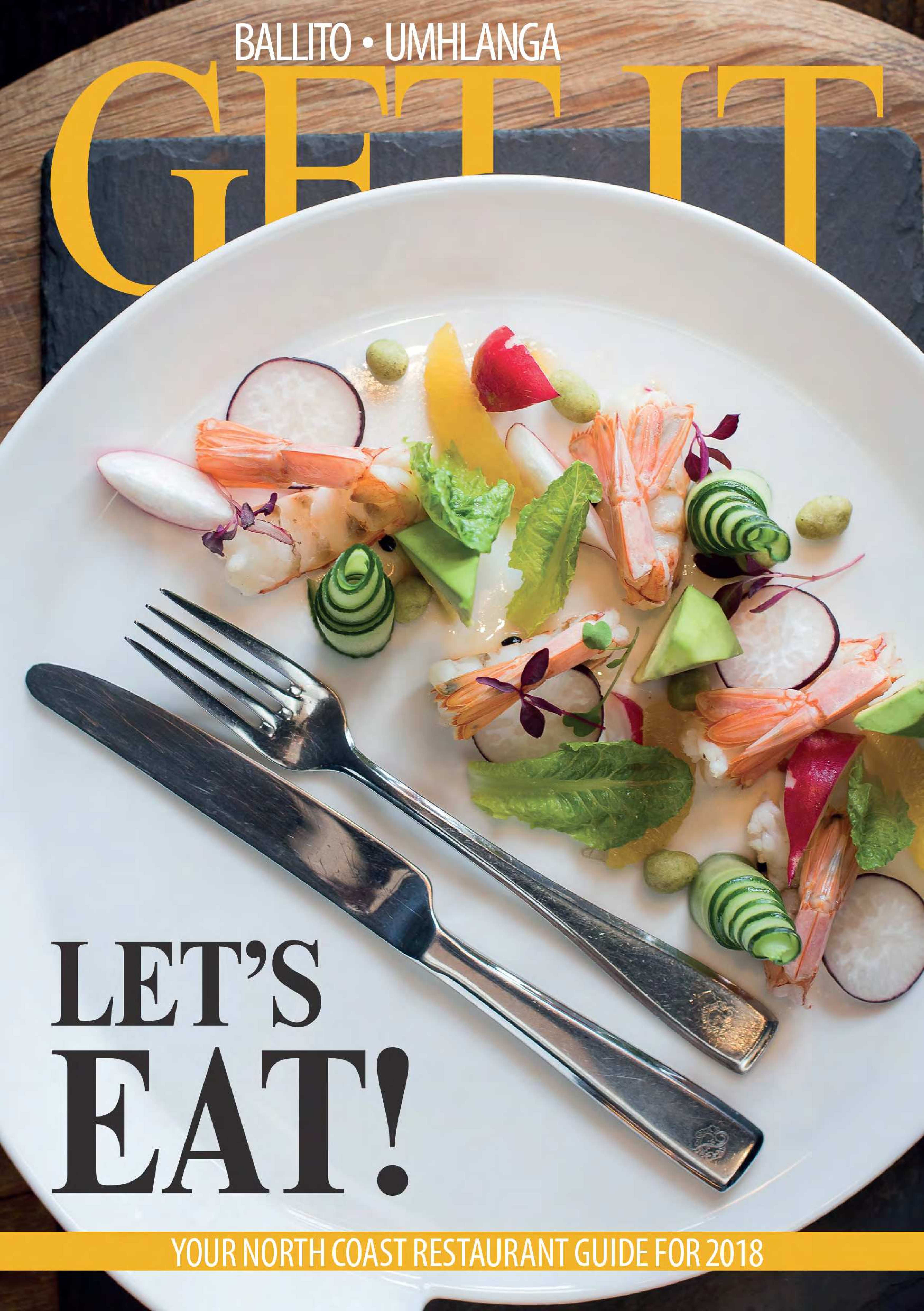 is a national brand of premium free magazines available in centres across the country.
to see other Get It magazines in the network.