Running free
It's not every day you meet two brothers, twins no less, who are both highly accomplished in the same sport. Originally from Johannesburg, the Erasmus brothers discovered their love for running while at Parktown Boys High School. Both excelled at cross country and track running and loved the competitive side of the sport. When they relocated to the North Coast 15 years ago, Steven and Andrew competed in a few adventure races and discovered their passion for the outdoors. This, in turn, led them to competitive trail running. Steven and Andrew both work at Palm Lakes Estate (as an internal project manager and landscaping manager respectively). Steven is engaged to the 'girl of his dreams', fellow trail runner Tarryn, and Andrew is married to Louise, who is also a keen outdoor enthusiast and trail runner.
1 Please tell us about your sporting careers and your biggest achievements thus far.
Our trail running career started with a few short trail runs in the Drakensberg. We soon fell in love with the mountains and the freedom we feel when we are out running. We have both done a few big races, like the 100km Fish River Canyon, where we finished second together. This will always be a highlight for us. More recently, Andrew finished second in his first 100-mile race and I won and broke the Mutter 65km race record by almost 40 minutes.
2 When and why did you start trail running?
Our first trail run was Mnweni Trail run. A friend talked us into doing it. Neither of us had ever run in the berg and we were immediately blown away by the beauty of it. At the finish line we both agreed that this was something we need to do again. The next year we went back and won it together. To both of us, trail running is about more than just racing – it's about being in nature and realising how small you really are in the bigger scheme of things. It's about spending time with friends in some of the most beautiful areas of the world and swimming in rivers and jumping off rocks. It's about finding that joy that you see in children's eyes that many people lose when they get older and are forced to fit into society. Trail running is about being free.
3 Do you train together? Where are your favourite spots to train on the North Coast?
We train together as often as we can. We are often training for different races and have different training programs. Our favourite spot to train locally is definitely Holla trails. With so many options for trails, you can run anything from 5km to 100km, and the trails are all well marked and maintained. And you will always bump into like-minded trail runners on route for a chat!
4 Why do you think trail running has grown so much in popularity over the past few years?
As life gets more hectic people are looking for a way to spend time with family and friends, doing something positive. Trail running offers an easy cost-effective way to see beautiful areas of our country. There is something energising about running on trails first thing in the morning with friends. It makes you feel alive. It is the simple joy of running the way we were made to run in nature.
5 What are the benefits of trail versus traditional road running?
One of the biggest benefits is being in nature is seeing places that you can't see from your car window. Finishing a run covered in mud makes you feel alive! Running on the road, we get more injuries than if we run on trails. Trail changes the muscles you use and it's less monotonous. The other major benefit is getting off the roads, especially with all the hooligan drivers on their cell phones!
6 What, would you say, are some of the best trail runs in the country?
Stage races are amazing. You get to really spend time with like-minded people and get a proper feeling of the trail running community. My favourite Stage race is African X in the Cape. Running in different surroundings and landscapes is always great. We highly recommend the Fish River Canyon 100km or 65km if you are up for a challenge. It is a truly beautiful area and a tough run. If you are looking for a change-your-life run we would recommend Salomon Skyrun, it is a 100km self-navigation high altitude race that will test any athlete. Andrew's new personal favourite is the Karkloof 100-mile race, which is next level if you enjoy endurance running, Think Comrades, twice, with some serious mud thrown to make it more enjoyable!
7 What are some common misconceptions people have about trail running? People think that if you can run on the road you can run on trails. We have met many people attempting Skyrun with no idea of running on trails and it has broken them! But it is possible . . . it's just going to really hurt!  You need to do some running on trail to race on trail.
8 What advice would you give to someone considering trail running? Start by doing a parkrun. If you enjoy that, find a group of people who run trail and make some friends. Part of what makes trail running so special is the community. Don't judge your ability by your first run on trail – it will take you a few runs for your legs to get into it.
9 Top 3 trail running tips?
1. Train if you are going to do a race over 20km or it will not be fun!
2. Wake up early to catch the sunrise, it is amazing how a beautiful sunrise will change your day.
3. Always take food, water and good friends on a long run – it will make it seem much easier.
Text: Leah Shone | Photography by Chris Allan, www.chrisallanphoto.co.za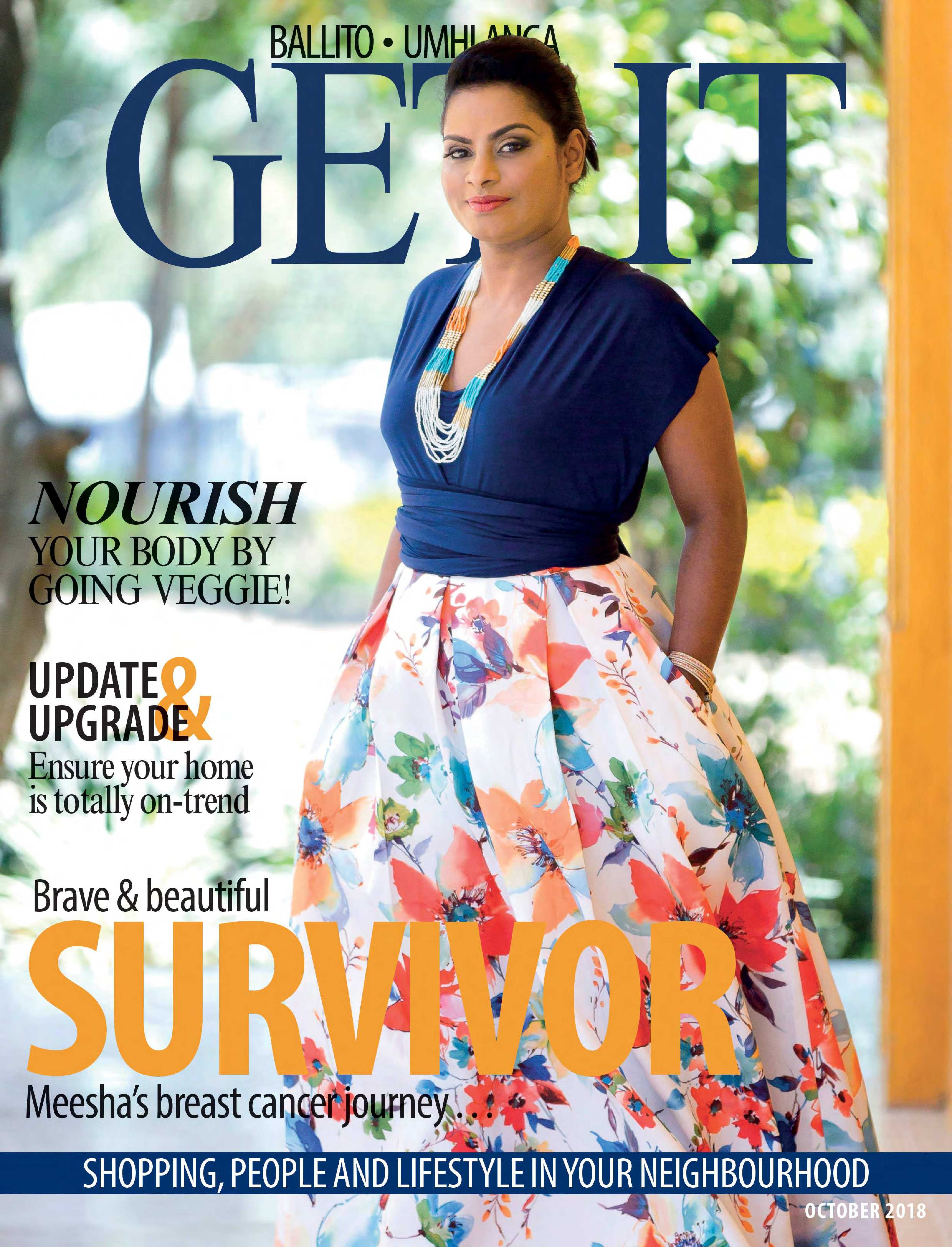 is a national brand of premium free magazines available in centres across the country.
to see other Get It magazines in the network.