Ready for the road
With the festive season upon us, many people are planning their holiday. Staying safe on the road will ensure that you reach your destination and return home safely.
Here are some tips that can make your trip even safer, not just for you, but also those who share the road with you.
Before starting on your journey, make sure you are well rested. Go to bed early the night before avoid drinking alcohol the night before, as it will make you fall asleep quickly but you might end up lying awake for hours throughout the night. Drinking coffee before bed can also prohibit you from having a good night's rest. Opt for herbal teas instead.
Make sure you have a checklist of all the things you need to take with on your holiday, and tick the items as you pack. Start packing well before your trip so that the morning of your journey is stress free.
Pre-trip car checks:
Battery Centre's top five essentials to keep in your car.
1. Safety first
A basic first-aid kit can go a long way if you have an accident, or are just feeling under the weather whilst on the road. Most new vehicles come with a basic first-aid kit, but you can also put together your own. Include bandages, ointments for bee-stings and medication like painkillers for headaches – just make sure they don't have any side-effects, like drowsiness. Most pharmacies also sell ready-to-go first-aid kits.
2. Car repair information and manual
Always keep the business card of your auto repair shop or mechanic, the number for AA (if you're a member), the details of your closest Battery Centre and car insurance details, including claim forms, in the car. It may seem unnecessary, because we store numbers on our mobile phones – but remember, your phone battery can run flat. Manuals also contain useful information on how to keep your car running properly, like the type of oil to use, maintenance intervals and maximum loads to carry or tow. They contain vital information on how to operate your car's features or how to solve certain problems in an emergency.
3. Spare wheel
A spare tyre (in good condition), along with a wheel wrench and jack, is a must. If the wheel requires a security key or lock nut, keep this safely stored in the car too. A tyre pressure gauge is useful for preventive maintenance – keeping your tyres fully inflated improves your mileage and reduces the risk of tyre bursts.
4. Jumper cables
Flat batteries happen to the best of us. Always have an emergency battery booster on hand and make sure you know how to jump-start your car safely. A hazard triangle is essential for alerting other drivers you've broken down. In case of any battery emergencies, contact the nearest Battery Centre to check, recharge or change your battery.
5. Cell phone charger
In case your phone battery dies, keep a phone charger with you. A power bank is the best option because it won't drain your car battery. These power banks are available from your nearest Battery Centre. The age-old adage applies to your car: hope for the best but prepare for the worst. Even if you have roadside assistance, a car emergency kit is designed to help keep you safe until help arrives.
Insurance checks:
Insurance brokers and risk advisors, Aon South Africa, offer these five tips to tick off your checklist.
1. Avoid driving in heavy rainfall and storms.
Many car accident claims are due to slippery roads and treacherous potholes that are hidden in the water.  Heavy rainfall can also cause potholes to appear where there weren't any previously.
2. Don't assume that you are covered for everything.
Remember to check your motor insurance policy for some covers which may not form part of your standard wording such as dent cover, tyre cover, hail damage cover and so on.
3. Is your vehicle insured for the retail value of the car?
Ideally, you want to be in a situation where your insurance can replace like for like and avoid being forced to compromise on the quality of your vehicle if this is not the case.
4. Who is driving your vehicle?
Make sure that your policy covers any individual that may drive your vehicle with your permission.  Open driver policies will cover any person with a valid South Africa drivers licence who is driving your vehicle with your permission whilst other policies may contain a restricted driving clause.
5. All Risks cover
Items that 'travel' with you and leave your home, such as jewellery, laptops, cell phones, bicycles and so on must be appropriately specified under your 'All Risks' section of your policy for the replacement value. Your car should be up to date with its services before your holiday starts. Make sure your car is thoroughly checked by a legitimate mechanic. Visit your local tyre expert to make sure your tyres are in good condition and you have no punctures.
While on the road:
Remember that your holiday starts the moment you get in the car, so try to make it enjoyable for the whole family. Make sure to pack enough snacks, games, movies and music to keep the children entertained. Having a GPS handy will help you find rest stops along the way, if you're not taking national routes. Make sure you don't overload your car, as this will increase your fuel consumption and rob your car of power.  Take a break every two hours to have a cup of coffee or an energy drink. Stick to the rules of the road and be careful out there. Most of all, enjoy your holiday, you deserve it!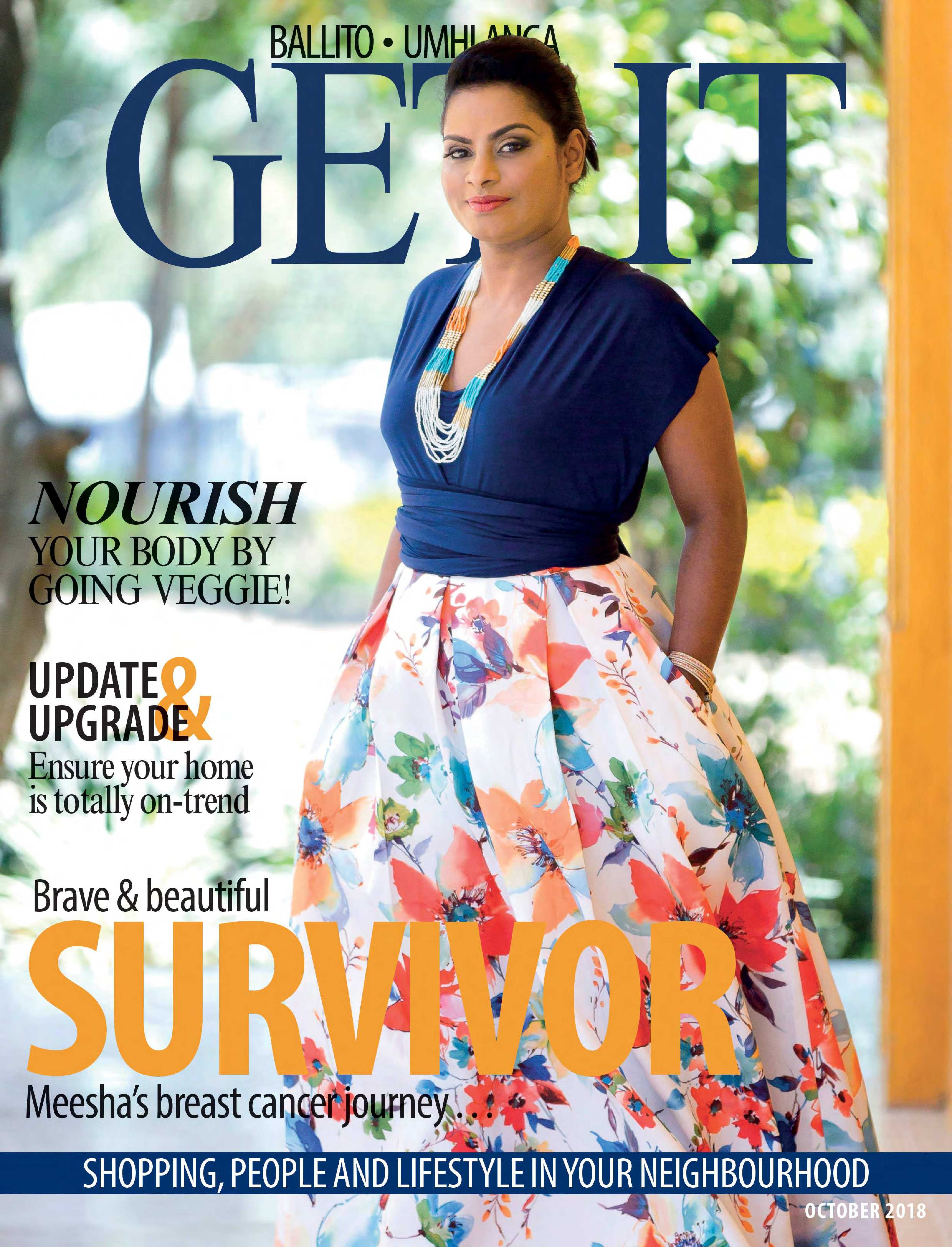 is a national brand of premium free magazines available in centres across the country.
to see other Get It magazines in the network.