Recipe: Country Roast in a Sweet Tomato Glaze with Sweet Potato Mash
After two years in the making, the family-owned plant-based food company, The Fry Family Food Co., has developed a festive meatless meatloaf, introducing the first plant-based roast to hit South African shelves. The new Soy and Quinoa Country Roast offering is a delicious and equally nutritious meal that could easily hold its own on any festive dinner table.
The Roast is made with two of nature's finest plant proteins – quinoa and soy. The brand's new edition is rich in omega-3 fatty acids, iron and fibre, low in saturated fat and 100% free from GMO, hormones, antibiotic and cholesterol.
Wally Fry, founder, owner and recipe developer of The Fry Family Food Co. crafted the Country Roast to provide a wholesome plant-based alternative that could still capture the real essence of a holiday meal. Indeed, delicately balanced with fresh Italian parsley and rosemary, this tasty and tender roast is indulgent and healthy, perfect for a Christmas dinner, sliced, or added in a sandwich for a holiday lunch.
Enjoy this hearty, nutritious Country Roast in five easy steps:
Baste with oil or your favourite glaze,
Roast until crisp, or steam until soft and succulent,
Carve thinly or into chunky slices,
Top with your favourite gravy, and serve with your choice of festive sides,
Share with friends and family (something that no Christmas celebration should be without!).
The 500g Soy and Quinoa Country Roast is sold in select Pick 'n Pay stores for R62,99. To find out more about the Country Roast and Fry's, check out their website at www.fryfamilyfood.com or on their social media channels via Twitter, @frysfamilySA | Instagram, @frysfamily | Facebook, @TheFryFamilyFoodCo.
Recipe: Country Roast in a Sweet Tomato Glaze with Sweet Potato Mash

Ingredients
1 Fry's Soy and Quinoa Country Roast
300g vine tomatoes
For the sweet tomato glaze
1/3 cup tomato sauce
3 tablespoons brown sugar
1 tablespoon yellow mustard
For the sweet potato mash
2 large sweet potatoes, peeled and roughly chopped
½ cup full fat coconut milk
1 sprig of rosemary, destemmed and chopped
Sea salt, to taste
Freshly cracked black pepper, to taste
Method
Defrost the roast fully before cooking.
Preheat the oven to 180 degrees Celsius.
Remove the country roast from cardboard sleeve and plastic.
For the glaze, mix the tomato sauce, brown sugar and mustard until well combined. Pour half over roast.
Then prepare your oven-roasted tomatoes by rubbing a little olive oil in the bottom of a roasting pan. Cut the tomatoes into halves and place in the pan. Toss tomatoes with a splash of olive oil and sprinkle with herbs, salt and pepper.
Place the country roast in its foil on a baking tray. Cook the roast and the tomatoes in the oven for 30-35
For the sweet potato mash, add peeled and chopped potatoes into a medium pot and cover with water. Bring to a boil. Reduce heat to a simmer and cook until the potatoes are very tender, about 10 minutes. Drain.
Heat up the coconut milk in a pot, and add potatoes back in. Mash with a masher, adding in the rosemary, sea salt and black pepper.
Take the tomatoes and country roast out the oven.
For extra crispiness, keep the country roast in the oven for another few more minutes.
Serve with the remaining tomato sauce on the side as a dipping sauce and the mash.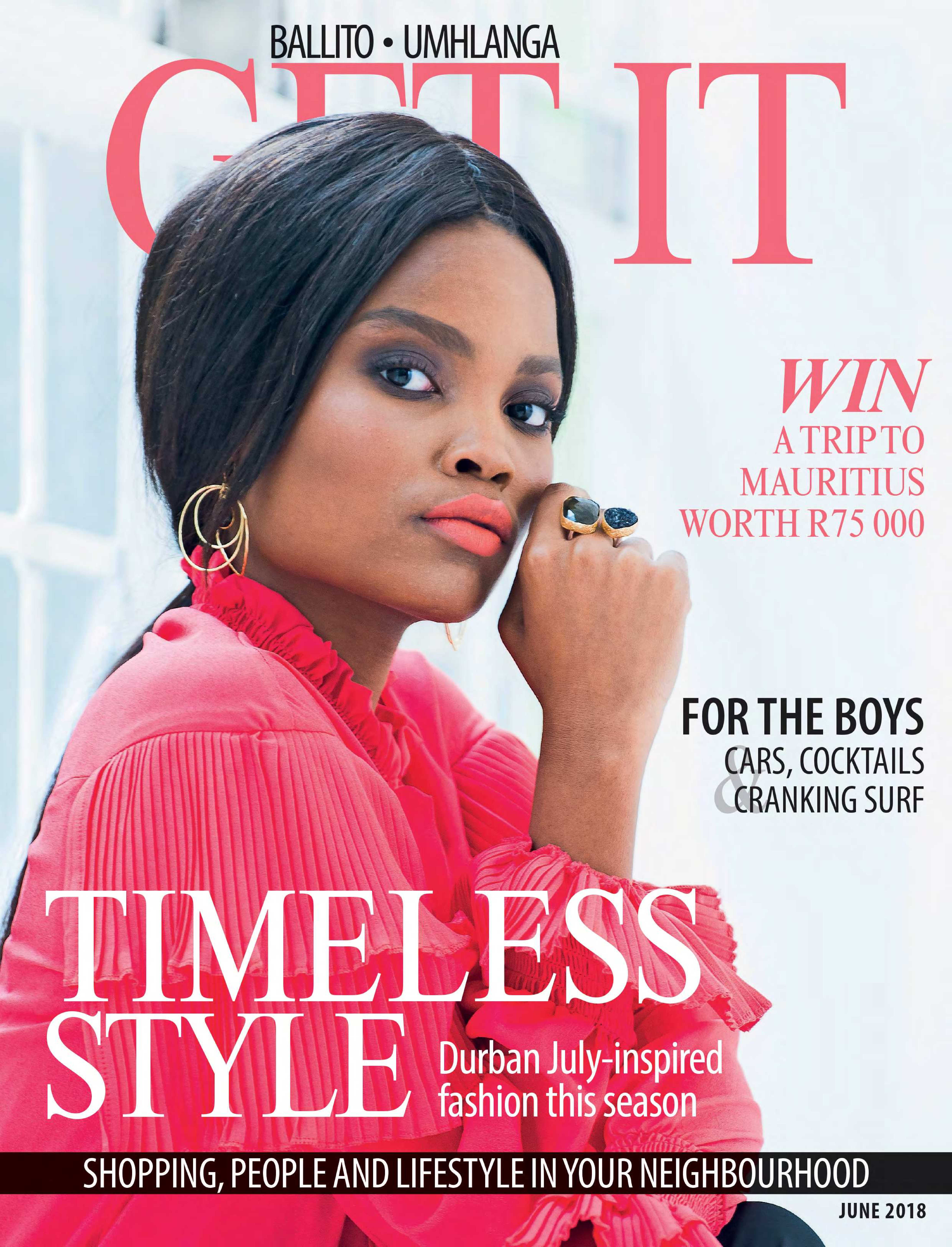 is a national brand of premium free magazines available in centres across the country.
to see other Get It magazines in the network.