Drop in at the drip bar
Instead of meeting your friend for a drink at the local bar this week, how about meeting them at the Institute of Aesthetic Options' Drip Bar instead? You can catch up over a cuppa or even have a quick meeting while taking advantage of the hottest new trend in health and wellness, intravenous vitamins.
While it does sound a little odd and even a little scary at first, the idea of getting your body's fill of vitamins and minerals intravenously is not a new one.
According to consultant and Umhlanga general practitioner Rosie Carey, the concept came about in the 1960's when Dr John Myers created a nutrient-rich 'cocktail' which was administered intravenously to treat a number of ailments. The 'Myers Cocktail' as it became known includes a mixture of magnesium, calcium and B and C vitamins.
"We still use this recipe as the base for all our drips," says Rosie. "Then we modify and add to it, depending on the person's needs."
There are a number of different options on the drip bar 'menu' at the institute, including a hangover drip, a slimming drip, a beauty drip and a fit drip, among others. "It's hard for us to get the vitamins and minerals our bodies need, especially with the quality of the food and medications we ingest these days. Oral supplements aren't necessarily a great solution, as it is all very dependent on the quality of the product you are using. There is no regulatory board monitoring the industry, and price is in no way an indication of whether or not you're buying a good product. The absorption of oral vitamins is also very dependent on your gut health. Intravenous supplements mean that your body is getting one hundred percent of what we give you."
And most of the treatments last up to six weeks, which means you'll feel energised and refreshed for a significant period after the drip, rather than just having a quick rush that fades fast.
Rosie says the drips are very dependant on the patient and not 'generic' at all. Athletes, for example, who are training hard for an event, can come in a month before their race and load up on all the vitamins they need.  They are also great for post-event muscle recovery. Anyone wanting to detox after the festive season, or those who are feeling depleted and tired post-chemo would benefit highly from one of the drips on offer.
The slimming drip is also a great offering at the clinic, but is in no way a 'magic wonder drip'. "It has to be used in conjunction with a healthy eating and exercise plan. The drip helps to stabilize your blood sugar levels and mobilize your fat stores so that your body uses fat as an energy burner."
The drip bar is only one of the many ultra-trendy and top-of-the-line, progressive services on offer at the Institute of Aesthetic Options. Founded by well known general practitioner Dr Leon Ehlers, the facility offers a range of other highly sought-after treatments. These include a range of personalised chemical peels, both for problem skin (acne) and anti-ageing. They have the best technology available when it comes to radiofrequency (RF), which is used to rejuvenate the skin by activating collagen in the matrix layer of the skin – and keeping it active. This can slow down the ageing process as well as reverse sun damage, pigmentation, lines and wrinkles up to 10 years.
They also have permanent laser hair removal and stretch mark treatments, ultrasound and RF used together to reduce fat and cellulite and the very cutting edge 'Vampire lift', which includes drawing blood from the patient, separating out the platelets and then applying back onto the skin!
Other services include hair transplants, threading and sexual medicine, which Rosie says is very exciting, especially for women with sexual health issues.
"I think we really have a novel concept here, in that our aim is to maximise health and well-being, as opposed to just doing 'damage control'. Having been a general practitioner for many years, I am excited to now also be helping people take a proactive approach to their health."
Details: A basic drip costs around R850, and can go up to around R1600, depending on what is added and RF facial therapies range from about R850 to R1500.
Get In Touch:
Institute of Aesthetic Options: Shop @E, The Pearls, Fourth Floor, Lagoon Drive, Umhlanga / 087 806 8700 / 087 807 8017 / office@aestheticoptions.co.za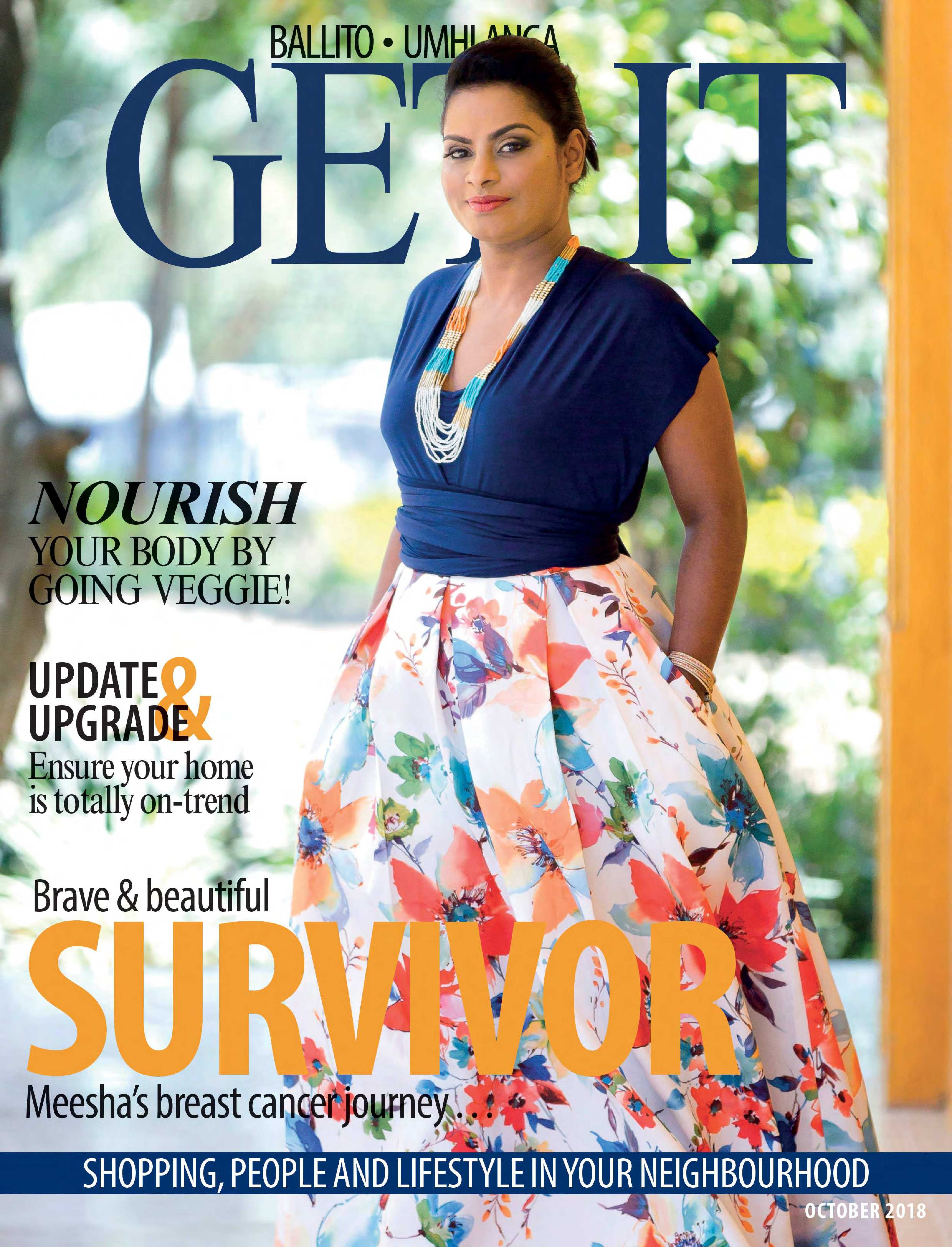 is a national brand of premium free magazines available in centres across the country.
to see other Get It magazines in the network.