Sisters, doing it for themselves
Kerry and Deryn
Melissa's Food Home and Gift
North Coasters were thrilled to discover that the very popular Cape Town based Melissa's franchise would be opening its doors at the Ballito Lifestyle Centre in August last year. Since then the restaurant and gift store has become a popular meeting place for coffees, breakfasts and lunches and gorgeous gift shopping. Sisters Kerry and Deryn are at its helm.
Please tell us a bit about your background and where you are from.
Kerry: We are originally from Benoni and only moved to Ballito just before we opened the store. While we were growing up our father owned a Pick 'n Pay franchise (as well as a liquor store) and we both worked for him for about 15 years. We both gained a lot of experience on the retail side over this time, especially over weekends and busy periods, where we often had to man the tills. 
What motivated you to move to Ballito and open a Melissa's store?
Kerry: Our parents were retiring and they decided they would like to relocate to Ballito. We've had a holiday home in Umdloti for many years, and spent a lot of time here on holiday. I have a 13-year-old son, Matthew, and I knew living down here would offer him a better quality of life. Deryn and I knew we wanted to start a franchise and, after visiting the franchise expo in Johannesburg, we chose Melissa's. We always stocked Melissa's products in our store in Benoni and we knew the brand well. After doing some research we realized how well the brand was doing elsewhere in the country and thought it would be great to open a store in KZN. We bought the franchise in partnership with our dad, Neville Stuart, and moved here to establish the business while they finalise their retirement plans.
Tell us a bit about Melissa's?
Mark and Melissa van Hoogstraten opened their first Melissa's store in August 1996 in Kloof Street, Cape Town. The opening of their first store happened at the beginning of their married life together and the business mirrors their lifestyle, values and appreciation for the classic and quality things in life. Today, the business has grown into a national brand with a total of 19 stores nationwide and an extensive retail range sold in over 300 national retailers. The business continues to go from strength to strength and we are delighted to be a part of the Melissa's story.   
You've been open for six months now, what has the experience been like?
Deryn: Because we have a lot of experience in retail, it's been easy to adjust to that side of the business. We are also fine with managing staff and admin. The restaurant side has been a bit of a learning curve for us. We've been really lucky to have a fantastic team and a great kitchen manager though!
Kerry: We were so overwhelmed with how beautiful our store was in the beginning. It looks completely different to the other stores around the country and really just works for our area! In terms of owning a franchise, we have found a lot of comfort in knowing that we are working with a winning formula and if we just stick to it and let the franchisors guide us, we will do well. We've had such a great response from the local community and it's similar to Benoni, in that everyone supports each other. It has been really great opening and running the business together. The hours are long and we don't have much time to go out, but when you have your sister by your side you never really feel alone.

Amy and Jane
We Are Food is a ready-made meal business that allows customers to shop on their online store or buy from one of the retail outlets that stock their products or directly from their first store at The Market at the Ballito Lifestyle Centre. Their team comprises sisters Amy and Jane, and their mother, Didee.
Please tell us a bit about your background and your childhood.
Amy: We were born in Umhlanga and family has always been very important to us. We always had a house filled with chaos, people, noise, food and amazing memories.
Jane:  We learnt how to handle large crowds of hungry friends and families from our mum, many aunts and our grandmother, who never flinched at the thought of cooking for a crowd of 30-plus. Both our parents were entrepreneurial, with our late-father, de Lisle, being the biggest social butterfly and networker.
How did you get involved in the food industry?
Jane:  I have always had a love for food, cooking and entertaining, from giving my friends 'cooking lessons' as a 10-year-old to being passionate about Home Economics at school. At the end of my under-grad studies at UCT I ventured into a year of studying at Christina Martin Cooking School, which then somehow landed me in my parents' kitchen making home-made meals to order for friends and family every night with my mum, often cooking until after midnight to get the job done.
Tell us about the We Are Food concept.
Amy:  We want to provide remarkable meals, which are easily accessible throughout South Africa via our online store www.wearefood.co.za as well as the retail outlets we partner with and directly from Ballito store. There is great demand in the food sector for "ready-made meals", especially those of a high standard, made with the utmost care. Frozen food often gets a bad rap in the market place, so we are trying to show our customers that not only does frozen mean more convenience and less waste, but it can also mean really great flavours and nutrients locked into your meal when it's blast frozen.
What is it like working so closely as siblings?
Amy: Not only are we two sisters working together, but our mum, Didee is involved in the business too. We have developed clear roles that complement our unique passions and strengths. We also work with a business development coach, Kim Worman from The B Business, and this has been a game changer for us.
Jane:  I think what makes our work relationship so easy is the fact that our morals and values are so aligned, from the way in which we empower and uplift our staff to the quality of our product and the integrity with which we run our business.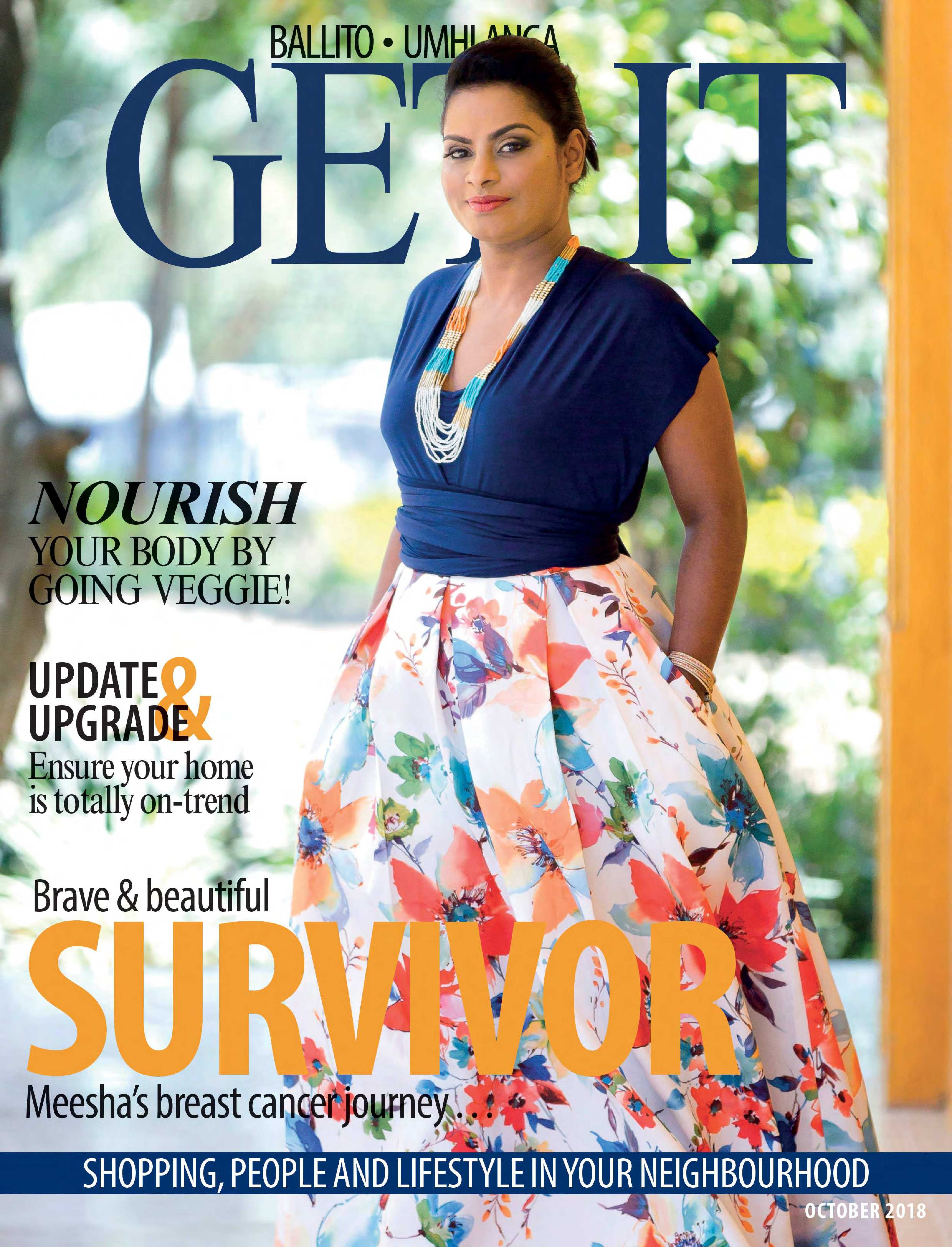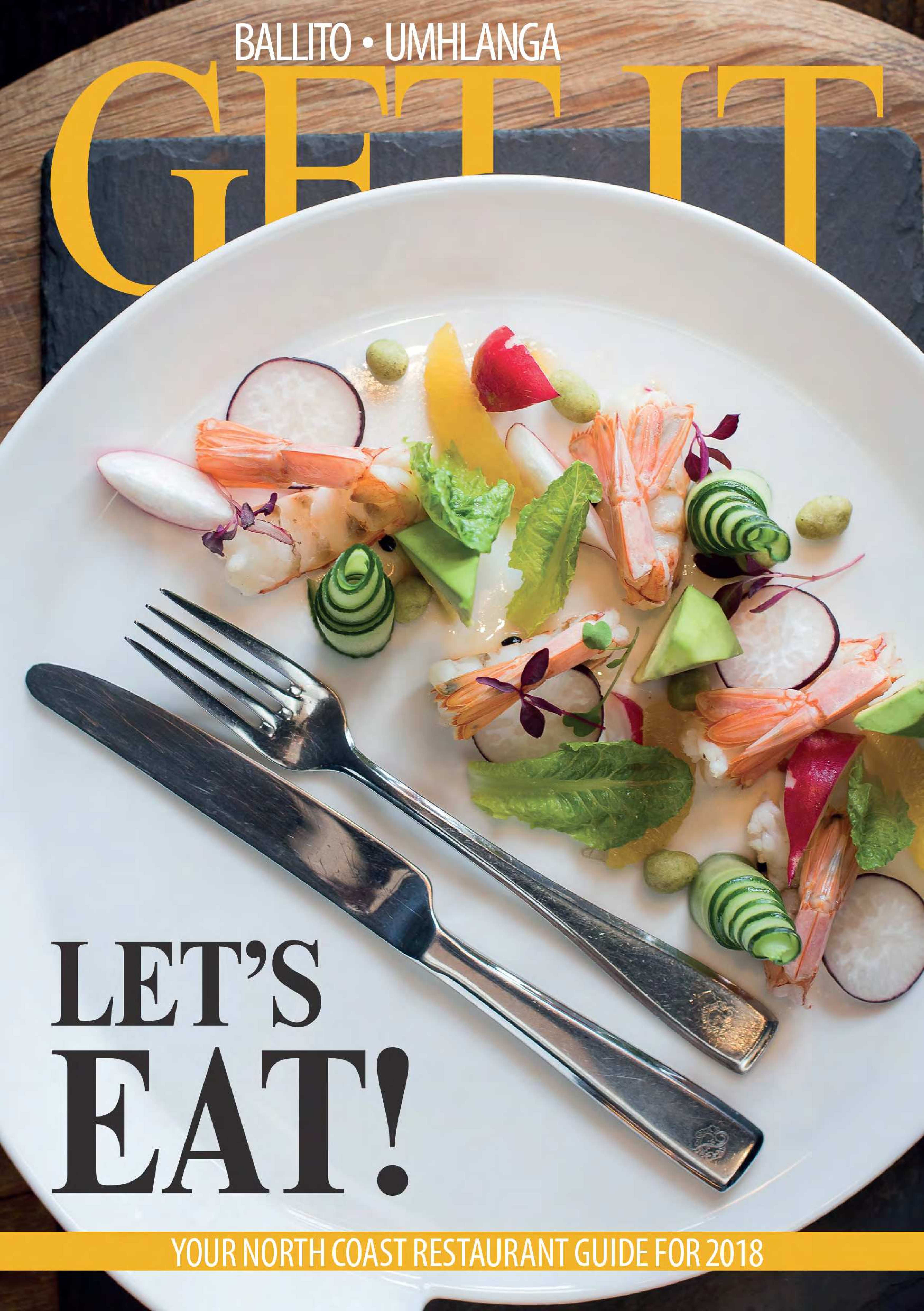 is a national brand of premium free magazines available in centres across the country.
to see other Get It magazines in the network.