True Health
For anything from nutrition articles, gym kit picks, foodie facts and advice on where to buy your food and maximise your exercise results without killing yourself in the gym for hours, Giorgina Slotar and Lisa Moyle are your go-to girls!
When best friends Giorgina, or Giorgi (a 26-year-old mom to a three-year-old daughter) and Lisa (a 31-year-old, newlywed) met through mutual friends they soon discovered a shared passion for health and fitness.
Both women have backgrounds in nutrition (Giorgi is a clinical nutritionist, pregnancy exercise specialist and personal trainer and Lisa is a qualified personal trainer, currently working for an international advertising agency as a graphic designer), so it seemed like a no-brainer for them to start a business together.
The original plan was to open up a specialised training facility in Durban North catering for private and very exclusive training sessions, but Giorgi had a very sudden life change having to move to Dubai to be with her husband for his business.
"This put a huge spanner in the works for our business, and left us feeling at a bit of a loss and torn apart by different continents. That's when we both decided not to let unpredictable life circumstances get us down, and rather to use our passion to help people achieve better health in a realistic and family-friendly way," says Lisa.
And so the blog was born and, with Lisa's expertise as a graphic designer and their combined health qualifications, it was a match made in heaven.
"We created our blog and brand, toned&tru, to show people that you can achieve health and wellness while still remaining 'TRU' (which stands for true, real and unrefined). We encourage people to stay true to themselves throughout their health journey, real in the sense that they don't get lost in the superficiality of physical ideals and stick to unrefined, whole foods as a rule to a healthy lifestyle (if it didn't come straight from the earth, don't eat it!)."
Giorgi, now pregnant with her second child, returned to South Africa in August last year with her family to settle back down in Umhlanga.
Having both come from Italian backgrounds, with Giorgi's mom and Lisa's dad both being Italian, their appreciation for wholesome, home-cooked meals was instilled from childhood. And although they were both active throughout their childhood, both women really explored their personal love for health and fitness after school. In turn they uncovered a passion to want to help others achieve their best self.
"There is truly nothing more rewarding to us than feeling like we have made a positive change in someone's life."
The toned&tru brand focuses heavily on creating a platform of health for everyone including young children, by nurturing healthy palates and nourishing little bodies in a fun filled, tasty way. They have a full recipe archive on the blog that is suitable for the whole family. In addition, they have released three eBooks, which are all available on the blog, and include recipes that are in line with their health principles, using fresh whole foods, which are all gluten, dairy and refined sugar free.
Their newest book, Summer Body Bowls, launched in December last year and features a selection of delicious recipe inspired by summer, their travels, love for thick, creamy smoothies, beautifully presented food and the simplicity of health in a bowl.
"None of our eBooks have been published yet, but this is definitely a future goal for us. We are also currently working with an international production company in the hope of producing a healthy cooking show in the near future. So, watch this space!"

GETTING BACK ON TRACK IN FEB…
Our Summer Body Detox on the blog is an amazing way to reset your body after the festive binge, giving you the healthiest platform to build on for the New Year.
Remove all food items from the house that are a weak spot and which you know you should not be consuming, and fill your pantry with whole foods that will encourage a healthy lifestyle. We have a great article on the blog on exactly how to do this.
Plan your meals once a week and create a shopping list to go with it so that you avoid going to the grocery store and aimlessly wandering the food aisles. Also, never go to the grocery store on an empty stomach!
Double up on dinner to have a healthy and prepared lunch for the next day. This ensures minimal cooking time.
Batch cook meals that are freezer friendly to ensure that you always have a healthy meal on hand when life gets busy. Our "Traditional Bolognese" on the blog is one of our favourite recipes for batch cooking and a major crowd pleaser.
Schedule your workouts to avoid using the excuse of, "I have no time."
If you need someone to keep you accountable, but your budget is running a little low for a personal trainer, rope in a friend. It makes it fun and encourages a little healthy competition.
Pack your gym bag the night before to streamline your morning.
Get in touch:
www.tonedandtru.com | Facebook: Toned & Tru | Instagram: @tonedandtru | info@tonedandtru.com

WIN!
We have a copy of toned&tru's newly launched ebook, Summer Body Bowls valued at R310 to giveaway to one lucky reader. To stand a chance to win click here!
Text: Monique De Villiers-Delport | Photographs: Chris Allan, www.chrisallanphoto.co.za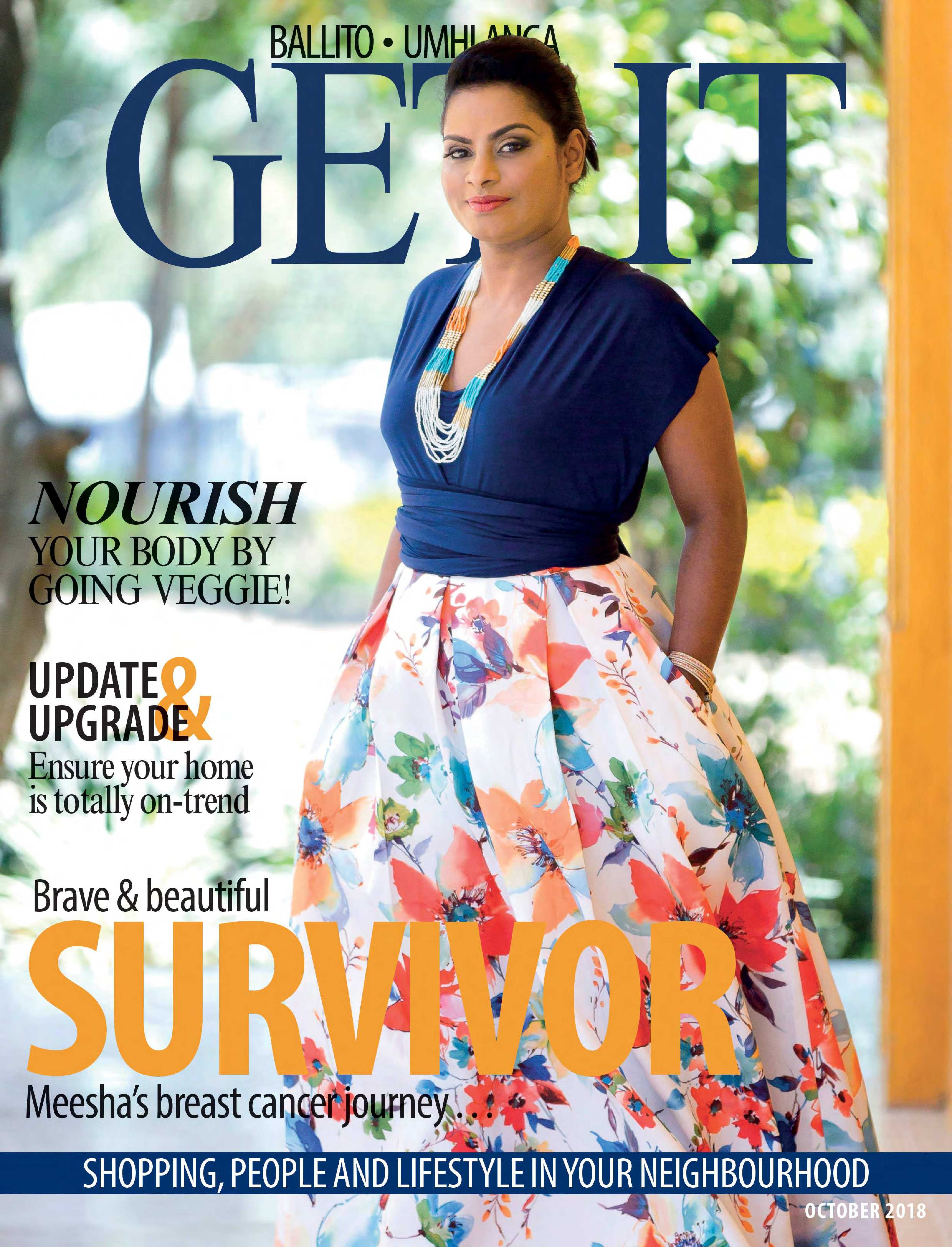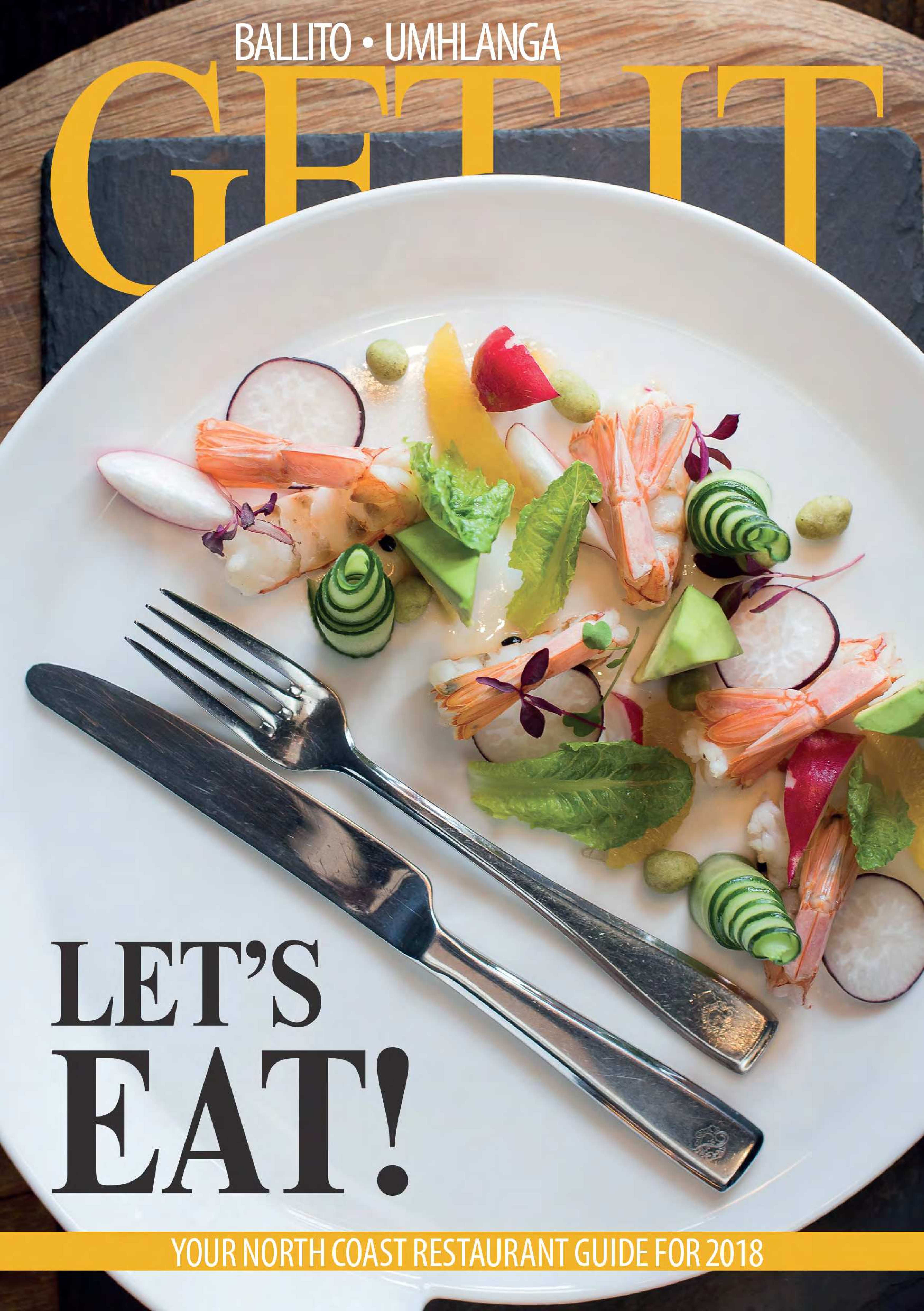 WIN a set of lamps for you and your bestie
In celebration of the Weylandts Home Store opening at the Ballito Lifestyle Centre we have two sets of lamps valued at R1 495 per lamp to giveaway to a reader and his or her bestie…
Spring spoil
We're celebrating the arrival of spring with a sundowner picnic…
is a national brand of premium free magazines available in centres across the country.
to see other Get It magazines in the network.