What's on the walls?
1 An instant colour palette
Choosing a colour palette can be one of the most daunting parts of designing your interior. Why not leave the paint chips behind and focus on searching for wall art instead? Once you find a painting or wall hanging that you absolutely love, you can use that piece as the inspiration for your room's eventual colour palette. Start by picking two or three shades from the wall art that you'd like to incorporate into your décor. Choose the dominant colour, as well as a few additional shades that you'd like to pull out as accents. When in doubt, don't underestimate the effectiveness of mirror, which not only complements all décor, but also expounds the space and brings in natural light.
2 Creating a focal point
One of the most basic principles of interior design is that every room needs a focal point. It goes without saying that a great piece of wall art could easily fulfil this position. Hang your favourite artwork above the mantle of a fireplace or the bed in your master suite, create a gallery wall to spice up your dining area or add a few hanging tapestries to add a cosy feel to a seating area. Always keep size in mind when choosing a piece of wall art to be a focal point. If it's too small it will be dwarfed by the surrounding furniture and a too big piece will look as though it is spilling over. Colour and design are key factors to consider when decorating an already completed space. Metallics are excellent to create a smooth blend.
3 Bring in texture
Remember that not all wall art is created equal. Try adding some art that has a variety of different mediums to bring a varying sense of texture into a space. Also, consider pieces like sculptures or shadow boxes, which can add depth to a room. If your style is more high-tech or avant garde, you should definitely consider new 3D art (like 3D aluminium art) or palette knife sculptured art.
The texture can help add much needed visual weight to your interiors, which help determine the tone of the room or how it feels. Rough textures are more likely to make a space feel intimate and grounded while smooth textures bring a sleeker more aloof tone to the room.
4 Finish things off
If you think about some of the less-than-put-together interiors you've seen (a varsity apartment or your first adult space) . . . if these spaces felt a little rough around the edges and unfinished, odds are that they also had mostly white walls. Wall art is the 'finishing element' that can help pull a space together and make it feel warm and complete. It is that little extra touch that can take your space from simply looking functional to looking beautiful. The key is to choose a piece of art or another wall hanging that fits in with the decorating style that you've already chosen for the room. After that, it's all about choosing décor that you love and will be happy seeing hang on your wall for many years to come. Wall art doesn't have to be the last piece of the puzzle when you're decorating a new space. When it's used properly, your wall hangings can provide an excellent framework around which you should be able to plan the rest of the room.
About Décor Royale
Situated at the new Ballito Junction Mall, Deco Royale offer a complete guide on how to properly select and incorporate wall art and other features into your interiors. With 15 years' experience in Art Décor under their belt, you are sure to walk away with a design exclusively and professionally put together, fit for the centre page of a glossy magazine…

Get in Touch
Deco Royale: 639 C Ballito Junction Regional Mall / 082 720 6222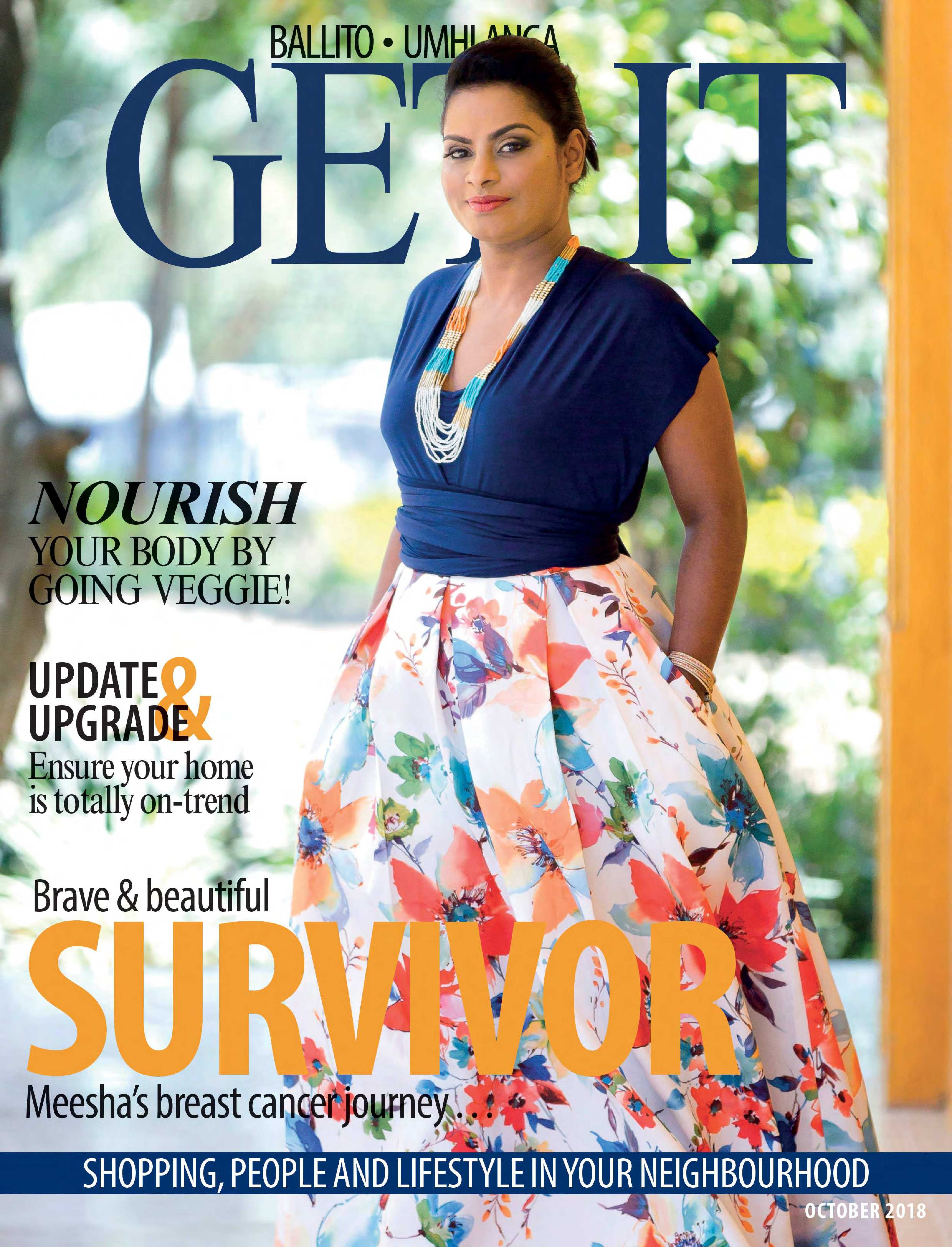 is a national brand of premium free magazines available in centres across the country.
to see other Get It magazines in the network.