The magic of yoga
Stressed, sad, bent out of shape after going through a break up, and experiencing mild depression, Anastasia (or Tash, as she's affectionately known) first stumbled onto a yoga mat in 2011.
In the midst of immersing herself into the corporate world at the time, Tash was eager to 'fast track' up the corporate ladder and accepted a promotion that involved moving to Durban. She immediately fell in love with the North Coast lifestyle, its simplicity, and its raw, natural beauty.
It was only after the tragic loss of her dad that Tash says she realised the true value of practising yoga and how therapeutic it had become in her life. "I lost my dad and, through the chaos of dealing with the grief and trauma, I found brief moments of peace and healing on my mat. With physical strength came emotional strength and I coped with daily stresses long after class was over. The tangible benefits of yoga is no secret, they have been researched and quantified by many. The 'magic' of yoga and the natural high of moving mindfully, practising gratitude and reaching a state of bliss after a chaotic day. It is simply immeasurable and I want to share this with others."
Tash completed her yoga studies after hours, and dedicated every weekend to deepening her knowledge. She became a certified teacher before officially leaving the corporate world last year and opening her own practice. She has also been collecting adventures all over the world whilst teaching and sharing her passion.
Today the 30-year-old has used the phrase she used to describe her own yoga practise, 'mindful movement' to describe her style of teaching with her business The Mindful Movement.
"The Mindful Movement was born out of my belief that everyone can benefit from the beautiful practice that is yoga. It is a concept that encourages people from all walks of life to be a part of a revolution that encourages change and healing. Together we can spread love and kindness throughout the world. Together we can be kinder to ourselves. This is what Mindful Movement is all about."
Because Tash initially started yoga to prioritise her fitness, she says her early experiences didn't ignite an emotional connection. They did, however, inspire her to slow down and bring balance back to her life and, over and beyond this, Tash says yoga has taught her a lot about balance and what it means to live a healthy, balanced lifestyle.
"It has made me more conscious and mindful of my life in general. It is so easy and natural to get caught up in our daily lives. Practising the art of mindfulness on my yoga mat has equipped me with a practical tool on how to deal with all kinds of life experiences, the highs and most importantly the lows."
With strong Greek roots, of which she is very proud, a European passport and a passion for yoga, travelling and collecting adventures close to nature, Tash has been lucky enough to amalgamate all her passions into "work".
"I love South Africa and the lifestyle we have in Ballito, but I have always dreamt of being able to move between the two continents effortlessly. That's why I decided to host my Greek Island Yoga Retreat annually, and I am in the process of setting up a luxury yoga retreat in Ballito, aimed at international guests who would like to experience a little piece of our North Coast heaven!"
Tash's yoga retreats combine all elements of adventure, including snorkelling, hiking and kayaking as well as yoga and, of course, nutritious Greek food!
"I want my guests and students to leave feeling refreshed, inspire and equipped with a set of tools (yoga, meditation, a healthy diet, mindfulness techniques etc.) and the most beautiful experiences that expand their hearts and minds. We all live really busy, chaotic and stressful lives and many people spend most of their time in an office, behind a laptop or running after the next thing on their "to-do" list. We tend to become disconnected from ourselves and the basic pleasures and joys of life. Retreating outside of your comfort zone, to a space that encourages practising self-love is life changing for many, it has most definitely been for me."

How to breathe, believe, release and receive:
Start your day with basic mindfulness breathing. This simple technique will help you keep your mind from wandering (to stressful thoughts). The goal is to breath evenly and slowly. You can incorporate this simple technique throughout the day, especially in moments of stress and anxiety.
Practise gratitude. Make a mental note of all you are grateful for (as often as you can) or even better, journal it down and watch the list grow. Cultivating an attitude of gratitude is a simple way of staying positive, daily.
Set an intention for the day or week when planning or organising your life. This could range from practising peace, compassion, patience or even self-love. Setting intentions over goals helps you set little road maps on how to live each day. Believe you are worthy of receiving.
Move your body mindfully as often as you can, go for a walk, run, swim, play, dance or do some yoga!
Nourish your body with nutritious food and stay hydrated with lots of water. Eating well is an act of self-love!
Become conscious of how you spend your free time. Fill your mind and space with books, people and hobbies that add value to your life and make you genuinely happy.
Journal. Keeping a journal speaks volumes of who we are and our state of mind. When we observe our thoughts it's much easier to let go and release those thoughts which no longer serves us. Creating space for positivity and new intentions.
Believe, wholeheartedly, that you are worthy of living an abundant life. Keep affirming it.
Text: Monique De Villiers-Delport | Photographs: Lauren Setterberg Photography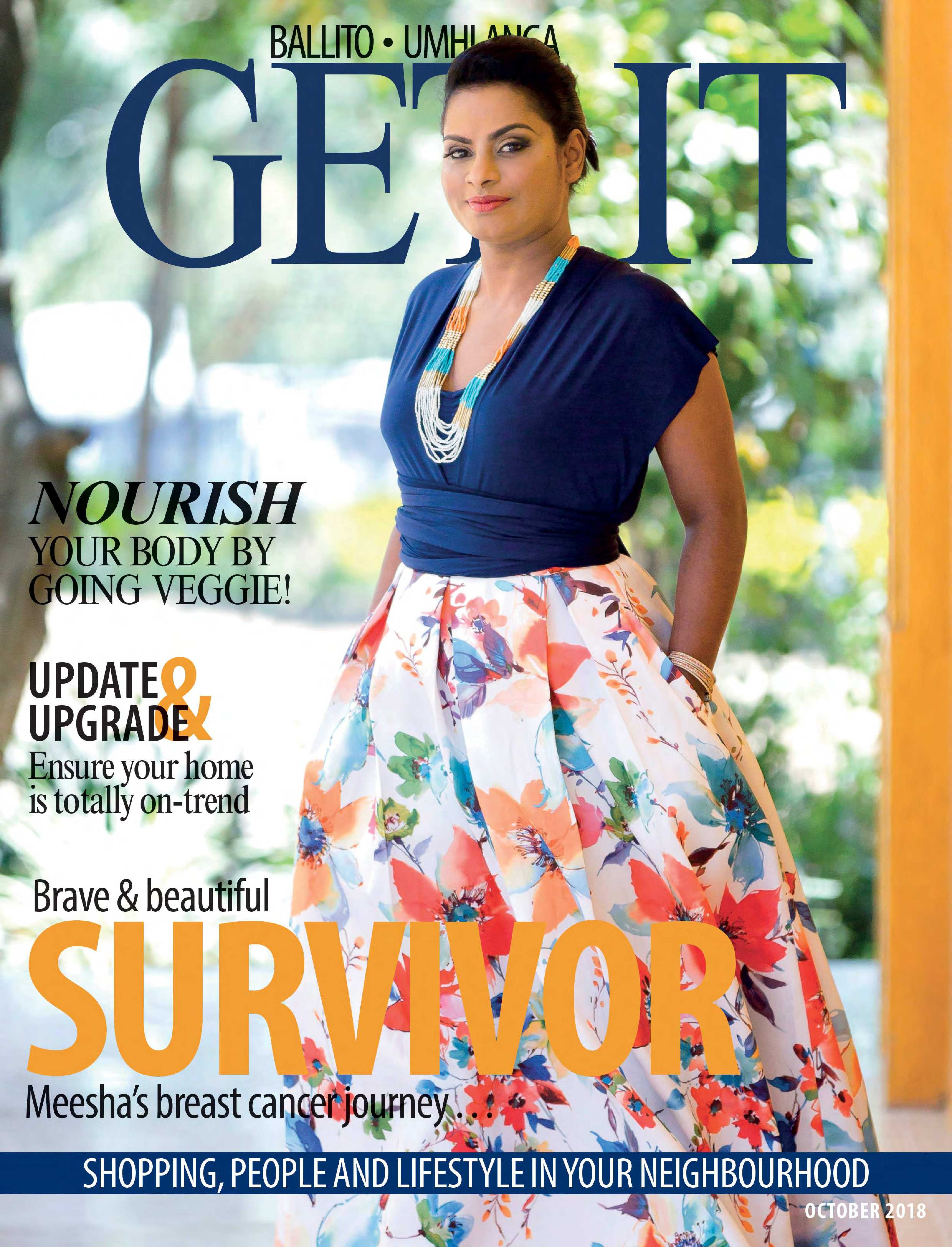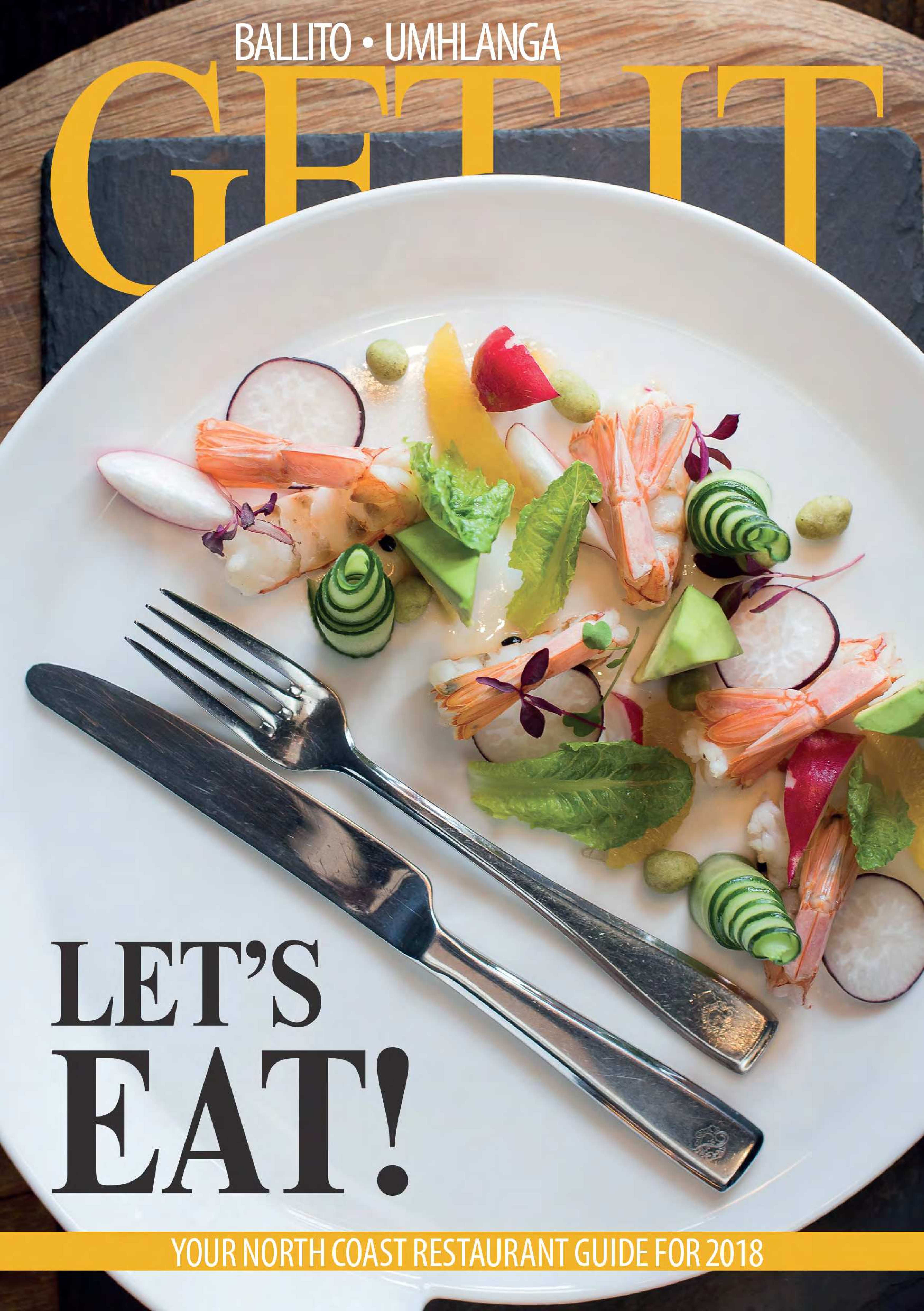 WIN a set of lamps for you and your bestie
In celebration of the Weylandts Home Store opening at the Ballito Lifestyle Centre we have two sets of lamps valued at R1 495 per lamp to giveaway to a reader and his or her bestie…
Spring spoil
We're celebrating the arrival of spring with a sundowner picnic…
is a national brand of premium free magazines available in centres across the country.
to see other Get It magazines in the network.