Coastal luxury
For a number of years, Louise Smallwood spent her days going in and out of some of the most expensive, high-end properties in London. Her job was to help top corporate employees, who were being relocated to this exciting, sought-after city, find suitable homes for their families and settle them into their new surroundings.
It was through this process that Louise discovered her passion for gorgeous homes, her excellent attention to detail and an ability to find the right home for the right person. When she made the decision to move back to South Africa and to the North Coast in 2016 Louise used her experience and expertise to start her luxury holiday rental company called Luxury Coastal Escapes. She now has over 70 homes on her database and the number is growing all the time.
Luxury Coastal Escapes is not just a regular holiday letting company. They specialise in exceptionally high end, luxury rentals, some of which can be rented out for between R12000 and R50000 a night in peak season.
Having grown up on a farm in Nottingham Road, Louise moved to Grahamstown to study Industrial Psychology at Rhodes University after school. She moved to the UK shortly after graduating, in 2001.
Her first job there was working for one of the top estate agents in London, doing admin and legal work. Louise then went on to work for a relocation company that specialised in moving families from other cities or countries to London. Some of the clients she worked with included huge corporations like Sony, Barclays and Caterpillar. "My job was to chauffeur the families around London, sourcing homes and schools and settling them in."
In 2009 Louise and a friend started their own relocation company with their top client being Spanish bank, Santander, the biggest bank in the European Union. "Santander moved literally hundreds of employees, and our job was to help settle the families into homes, find the right schools and act as a mediator between the estate agents and the client. Over time, our company became more of an 'online portal', with many families wanting to do the relocation process themselves. We became a source of information, encouraging clients to use our trusted service providers. In 2015 Louise decided she needed a fresh start and moved back to South Africa. Her partner eventually took over their relocation company and, in 2016, Luxury Coastal Escapes was born.
"It all started after I helped a friend of mine rent out her home. I started getting requests from other people to rent out their high-end luxury homes, and so I started a website. We now manage over 70 homes between Sheffield Beach and Umdloti, and I also have a partner, Lee Ruffel, who manages a portfolio of homes in the Western Cape, the South Peninsula and soon, St Francis Bay."
Louise lives in Sheffield Beach with her 6-year-old son Josh and her fiancé, Craig, an electrical engineer, and says she has been overwhelmed by the amount of interest she's had from people wanting to rent out their homes.
"What we've found though is that this calibre of holidaymaker, who want to come down to the coast, is almost always looking for a home right on the beach. And the interest in KZN has grown hugely due to the devastating drought in the Cape at the moment." Louise says that while she does rent out a number of homes in estates, she is always on the look out for high-end homes on the beach.
So, what do holidaymakers, willing to pay tens of thousands of Rands a night, look for in a home?
"The bedrooms are always of utmost importance, with the quality of linen being a top priority," says Louise. This is why Louise brought interior designer Kari McDonagh on board when she first started the business. "Kari is able to come in and help owners get their homes 'rental ready' if they need it. Because we only rent out homes of a very high standard, homeowners often need help with the small, soft furnishings, such as top quality white linen and towels and bathroom products. We also help owners pack up and unpack their homes before and after it has been rented out."
Other important aspects include well-trained maids, who are highly proficient when it comes to setting up and tidying the home, preparing tables for meals and even serving the guests drinks on arrival. It's all about attention to detail.
"Our holidaymakers are ultimately looking for a five-star hotel experience, but in a home. We are able to arrange chefs for them if they don't want to cook, wine-tasting evenings, in-house beauty treatments, and we even have a division called 'Our Pantry', which sees us stocking the fridge and pantry to your exact specifications before you arrive."
Louise says, overall, she has been overwhelmed with the response from both homeowners looking to rent their homes and holidaymakers wanting upmarket homes on the North Coast of KZN.
"My goal is to extend the business to cover every coastal region in South Africa. We are very specific about the calibre of home we rent, and also ensure we only rent out to families, to eliminate the risk of large, rowdy parties, etc."
One part of the business, which Louise is very excited about, is the Off-The-Grid collection in the Cape. "The drought is causing major issues for the tourism industry in the Western Cape. We've evolved the business according to demand, and now offer a range of homes that function off-the-grid, which means they have boreholes. This means guests can still enjoy the pleasure of swimming pools and don't have to bath in a bucket!"
Get In Touch
Luxury Coastal Escapes: Louise@luxurycoastalescapes.com / 079 517 7353 / www.luxurycoastalescapes.com
Text: Leah Shone | Photographs: Chris Allan / Chris Allan Photo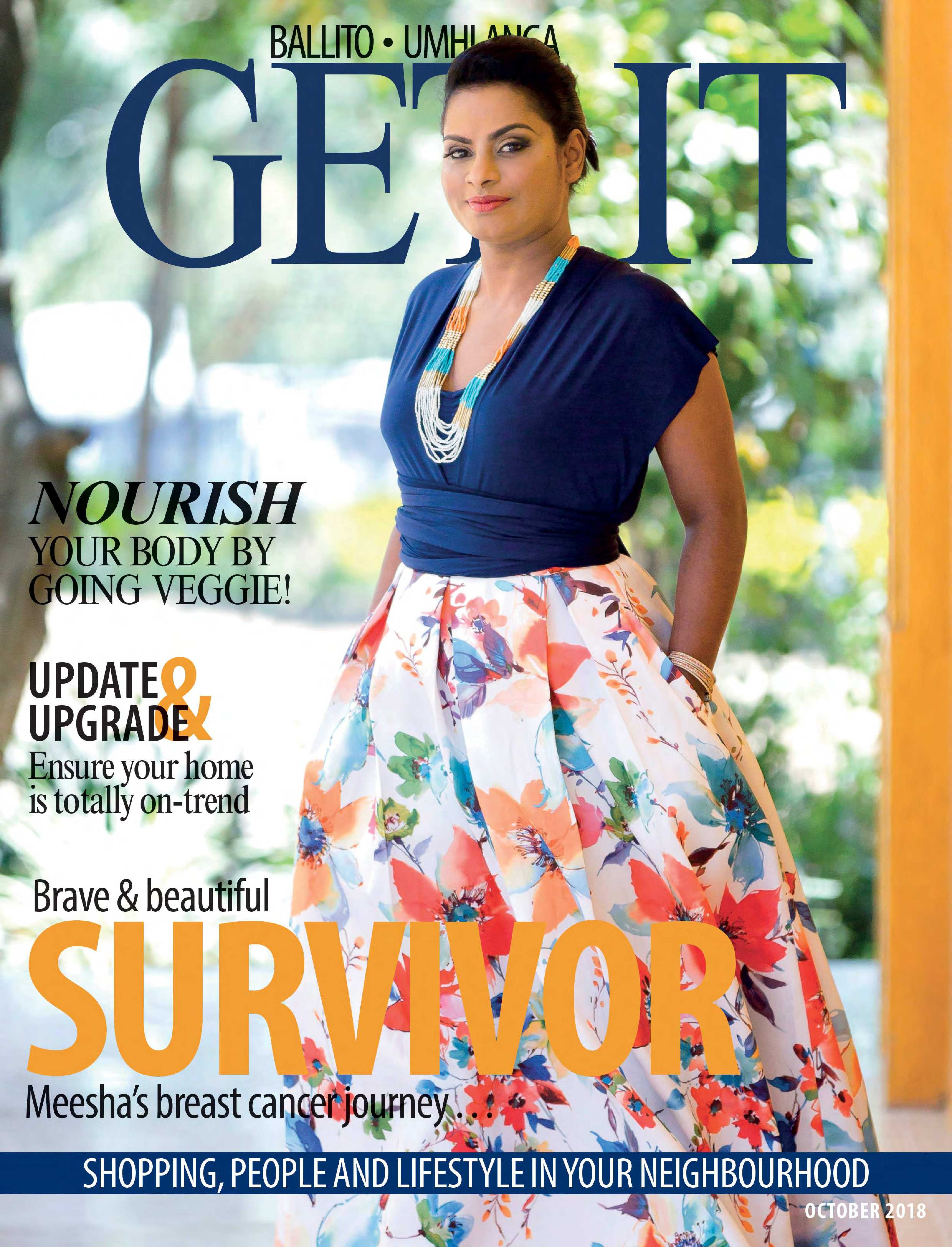 is a national brand of premium free magazines available in centres across the country.
to see other Get It magazines in the network.