Capturing love
Despite having been in business for only seven years, Vanilla Photography has become a household name in the Durban wedding industry. Her success thus far, Bron believes, can be partly attributed to the fact that she truly loves her job.     
"I love the fact that every wedding is the best day of that couple's life – and I have the privilege of being able to document it for them. It's always such an exciting day, happy and full of love."
As a full time wedding photographer, 30-year-old Bron's weekends have always been fully booked and her weekdays spent editing and meeting clients. But five months ago, Bron's life changed when she became a mother to little Harlow Anne.
After dating for six years, Bron and her husband Dean tied the knot two years ago. Having travelled the world for a number of years, the couple decided that it was time to start trying for a baby. Before they fell pregnant they always joked that they hoped they would have twins, since they still want to travel and taking two kids along would be easier than one!
"Twins didn't happen, but we got our darling little Harlow and we will try for another in a few years' time. Starting a family has been the most exciting, rewarding adventure we've been on yet!"
Claiming to have 'hit the jackpot' with her daughter, Bron says Harlow has been a 'chilled little poppet' from day one, making the transition to motherhood an easy one.
"Having said that, these little darlings love to keep you on your toes – and I'm definitely learning something new every day! I spent the first week or two of her life Googling in the middle of the night, wondering if her breathing was normal, how many poo nappies she should have in a day and whether her hiccups were hurting her, etc! But despite the worries, the past five months have been incredible! She is the smiliest, happiest little soul, and we love her more each and every day!"
Her biggest challenge so far, Bron reveals, has been finding a way to juggle motherhood and work. She only started shooting again when Harlow turned four months old, and decided she would work 'part time' (three days during the week, and two to three weddings a month) for this first year, to allow her to enjoy as much time as she could with her daughter."
"I am fortunate to be able work from home, allowing me to make my time my own. So far, I've been able to juggle things whenever Harlow needs me. Often though I can hear her playing and giggling with her precious nanny or my mom and I would much rather be playing with her than editing, so then I work in the evenings while she sleeps. This obviously takes away time I can spend with my husband though, so yes, I'm still working on trying to find the balance! Apparently, I'll be working on that for the next 18 years!?" laughs Bron.
Bron's tips for taking better photographs of your children:
1. You know your own child. Photograph them in their happy place – don't try push them into things/positions they don't like just to get a good shot!
2. Remember, when you're taking a photo of them, you're trying to capture them in that moment, at that age, with their ever-growing personality and freezing it to make a memory. So, take photos of them doing what they love at that moment!
3. It is not vital to get your child looking at the camera saying 'cheese'! Most of the time the best photos are those where they're just being themselves.
4. Snap your kids while they're playing with each other, building puzzles on the floor, running around wildly in the sprinklers, learning how to jump in the pool, lounging around with their pets, giggling away with dad, or just being inquisitive. Those will be your greatest treasures.
5. Get down to their level when you're taking shots of them, rather than always shooting from above. It will give more meaning to the photo for the person viewing it.
Details: vanillaphotography.co.za | bookings@vanillaphotography.co.za
Text: Monique De Villiers-Delport | Photographs: Taryn van Rensburg Photography, www.tarynvanrensburg.co.za | Hair and Makeup: Volenti Laurentina, makeup@volentilaurentina.co.za | Stylist: Ty Gormley of I'm Styling, imstyling.co.za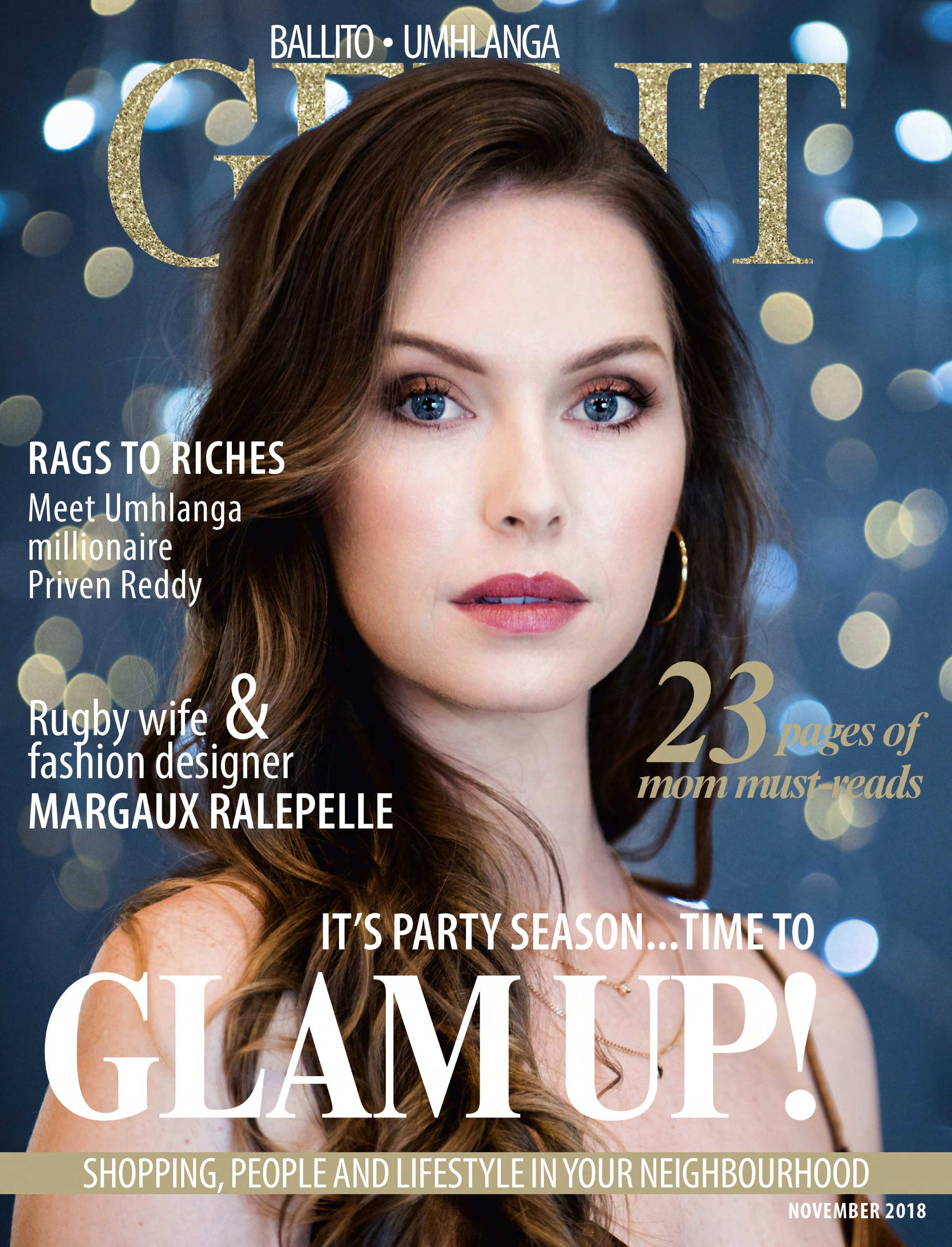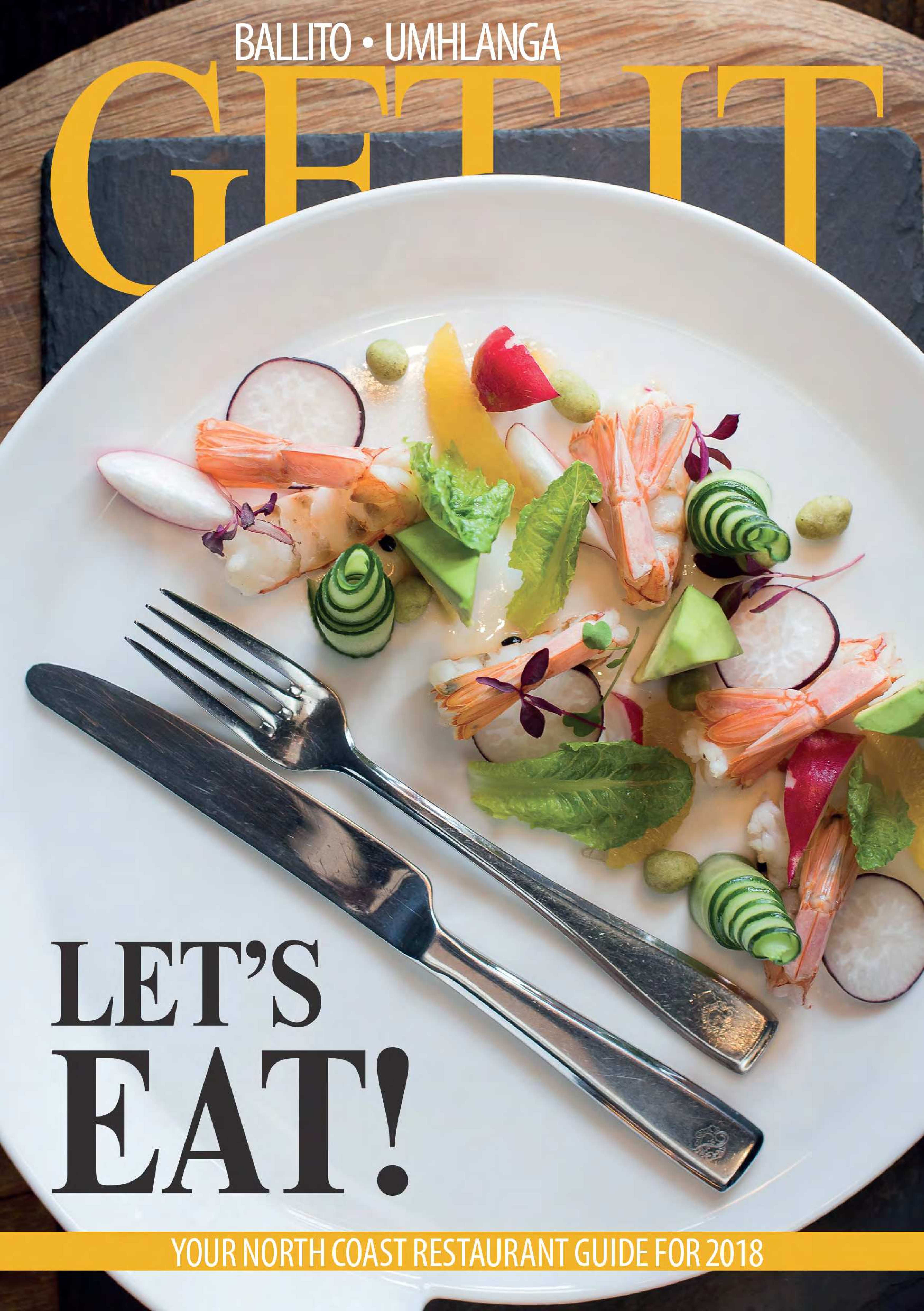 Light summer sparkles
We've got a hamper worth R300 to give to one lucky reader…
Glam up for the festive season!
Hollywood Carbon Laser Treatments are one of the newest and most innovative laser procedures on the market – and they're finally available in KZN! With immediate results and zero downtime, this treatment is perfect prior to a big event or special occasion!
All aboard the Holiday Express!
Why not do something fun and a little adventurous this festive season and enjoy a festive-themed train ride with your family?!
Elegant tots
Summer spoil
Summer's looking more and more colourful. With shades of sunset pink, marine blue, grenadine and more, these Chameleon ICE watches  go from the beach to the cocktail bar … beautifully!
is a national brand of premium free magazines available in centres across the country.
to see other Get It magazines in the network.