BRIDAL: Wedding truths
One of the first articles to appear on Hooray Weddings' website three years ago was titled, 'How to pee in a wedding dress'. And that right there is the kind of honest advice that Christy-Lee Hosking and Derryn Schmidt offer the brides they work with through Hooray Weddings.
Both wedding photographers, the friends decided to combine the knowledge and expertise they gained over years of capturing weddings, to help brides through what can be a very stressful planning process.
"We have been friends since 2005 when we first started studying photography together. We made a promise, while drinking margaritas at Taco Zulu after we graduated, that one day we would combine forces and go into business," says Derryn.
It was when Derryn started planning her own wedding that they realised how little the average bride actually knows about what goes into planning her big day.
"There are many times during the planning process where a bride feels stressed . . . from choosing the right venue and service providers, to handling speeches and cranky aunties. We give brides a fresh and honest idea of what exactly planning a wedding involves, and to try and not let the "wedding planning monster" ruin what is supposed to be an incredibly special time in her life." This, they say, is why they have the phrase 'bestie to the bride' under their logo. That's exactly what they aim to be.
"We want to be the bestie who will tell you as it is – but also give you tips on how to make it easier. As photographers, we are involved in almost every aspect of a wedding day and inevitably the bride looks to us for help that goes beyond photography at some point in the day. Having each shot over 100 weddings, we are comfortably able to offer advice and assist in diffusing hard situations," says Christy.
While not all photographers enjoy getting 'stuck in', both Derryn and Christy are willing to jump in and assist whenever they can. "We'll hug your granny, run to fetch the rings that were left behind (or at least send someone to), cry during your dad's speech and then spend a good hour on the phone to each other on a Monday hashing out the amazingness of the weddings we photographed on the weekend. It's because of this that Hooray Weddings was born –  the need to give the bride the whole picture, let her know she is not alone and give real advice and perspective."

Hooray Wedding's 2018 wedding tips:
The intimate wedding: It's sad to hear that couples are heading into their new lives clouded in debt because they feel it necessary to invite everyone they know to the wedding. We see this slowly changing. Tip: You have friends for reasons, seasons and life. Try to identify the 'life' friends and only invite them.
Hiring restaurants/pubs Tip: If your budget doesn't allow you to hire a big wedding venue in the Midlands, why not consider a trendy restaurant in town and invite all your nearest and dearest to dinner? You can still have speeches between courses and make sure there is space for dancing.
Close to home: It's expensive for guests to travel for a wedding and your scenic venue (where guests can watch the sunset over the rolling hills) often costs them petrol, accommodation and babysitters. Tip: Hire a restaurant or bar close to home!
Friends instead of bridesmaids: Tip: Treat your ladies as friends rather than 'brideslaves'. Let them choose their own dress and sit with the rest of your guests so they enjoy watching the ceremony from the good seats rather than seeing the back of your head. They can still spend the morning with you (and you can still ask them to host a bachelorette for you), but dropping the title alleviates a lot of the pressure.
Drink caravans: Tip: Instead of just serving drinks from the bar, cute caravans and vintage kombi's are being renovated into bars! Check out The Gin Tin or The Roll Bar.
Blush is out: Tip: Yes, we all love the soft blush colours that have graced every bride's Pinterest board and wedding dreams, but look out for the blacks, marsalas, emeralds and camel colours coming into play!
Spirits: Tip: We have it on the best authority that although 'gin bars' are still popular, aperol sprits and rum bars are the next big thing!
Include the family: Tip: The bridal couple often focuses a lot of their attention on their bridesmaids and groomsmen with not much thought on including family. Give grannies and grandpas a role (greeting guests at the chapel, flower Granny or grandad ring bearer..?). It would mean the world to them!
Pets at weddings: Tip: Okay so we know this is not a new trend, but if they are main members of the family, include them in your day.
Confetti cannons: Tip: They don't cost a lot, but boy-oh-boy do they make a statement. We sell them in our online store!
Text: Monique De Villiers-Delport | Photographs: Christy-Lee Hosking and Derryn Schmidt | Photograph of Christy and Derryn by Dear Chloe Photography
Details: www.hoorayweddings.com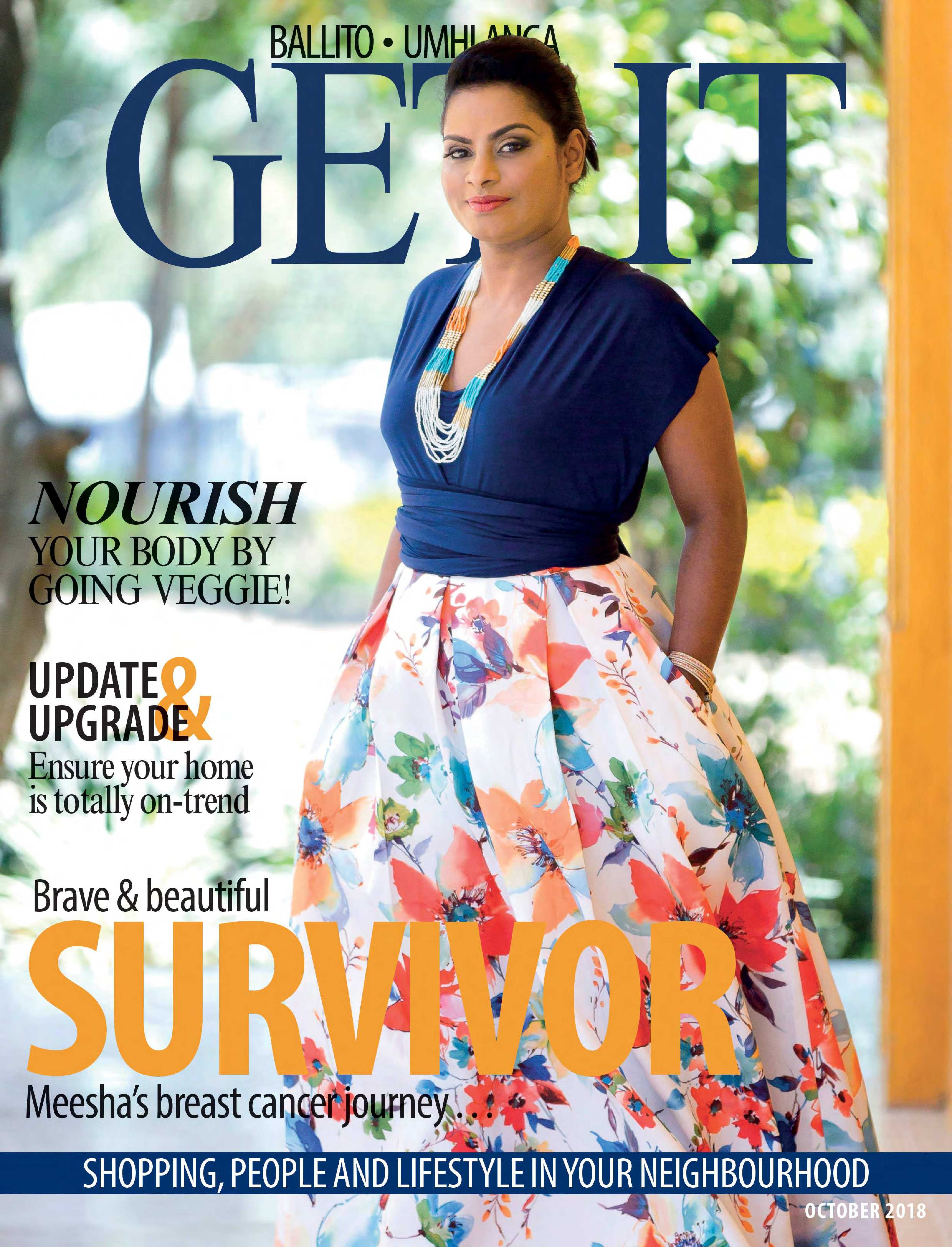 is a national brand of premium free magazines available in centres across the country.
to see other Get It magazines in the network.