Car jargon… for dummies
Well-known consumer journalist and East Coast Radio Consumer Watch presenter, Wendy Knowler, helps us with clarity on some common car 'torque' you're are likely to hear when buying or selling our cars.
Talking the torque
PILLARS
When checking out a car with a salesman, casually slip in the word 'pillars', as in, "I love the way the rear lights are mounted on the D pillars", or "don't those wide C pillars create a massive blind spot?" The pillars are basically the upright bits of metal if you look at a car side-on. So, the ones in the very front, on either side of the windscreen, are the A pillars, followed by the B pillars separating the front and rear windows and the C pillars holding the sides of your car's rear window in place. Longer auto bodies also have D pillars.
HAIRCUT
When a car's odometer has been fraudulently 'turned back' to display a lower mileage than the car has actually done, the car has had a 'haircut'.
TORQUE
The ability of the engine to do work or a force that tends to cause rotation of the wheels in the case of a car or bike. Torque is measured in newton metres (nm) and is usually higher in diesel engines than similarly sized petrol ones.
DRIVETRAIN
As in, "which drivetrain would you recommend?" There are three: front wheel drive (FWD), rear wheel drive (RWD) or all-wheel drive (4×4/4WD/AWD). FWD means the power goes to the front wheels, therefore 'pulling the car', RWD means the 'push' comes from the rear wheels, and AWD means all four wheels transfer power.
KERB WEIGHT
You would say, "how does the kerb weight of car X compare with car Y?" It's the weight of the car without any passengers or 'stuff' in it – measured in kilograms.
ABS and EBD
This is braking lingo. So, ask the salesman; "does this model come standard with EBD?"
ABS stands for Anti-Lock Braking System, a system that prevents the wheels locking or skidding when you brake hard – you can feel the brake pedal vibrate when the system is activated, which feels scary but means it's doing its job.
EBD is Electronic Brake Distribution, and it's a nifty system which varies the amount of braking force on each wheel according to road conditions and traction.
Wendy's car trading tips:
When trading in or buying a second-hand car, consult the source which the industry relies on – the Transunion Auto Dealers Guide – to get an idea of whether the price you're being offered is fair or not. R10 will buy you a Transunion Car Value report on a specific vehicle make and model year. With respect to the car you're keen on, it's well worth spending R140 on Transunion's Car Check report, which reveals the car's model year (often misrepresented), accident history and more. Go to www.carvalue.co.za. Also available as an app.
If you traded in a car, check that the trade-in amount you agreed on has been accurately reflected on the contract for the car you're buying. You'd be surprised how often that figure is fudged.
Beware of add-on's: The dealership's finance and insurance person will do their best to up-sell you a host of add-ons to pad the deal – products such as paint protection, fabric protection, rust-proofing, dent-and-scratch policy and a maintenance plan. If you do want one or more of those, you'll probably be able to get a better deal on them yourself, and you won't be paying interest over the full term of a car finance deal.
Watch out for the big add-on, whether you're buying a new or used car: the "delivery/dealership/on-the-road" fee, which is several thousand rand. Paying extra for number plates, a tank of fuel and licensing and registration – plus having the dealership deal with the schlep of getting it done – is perfectly justifiable, but anything over that is not – it's just the industry's way of sneakily bumping up the purchase price of the vehicle. So, refuse to pay it, pointing out that the National Credit Regulator says it has no place on a finance agreement, or at least negotiate a substantial reduction.
Details: @wendyknowler on Twitter.

Text: Monique De Villiers-Delport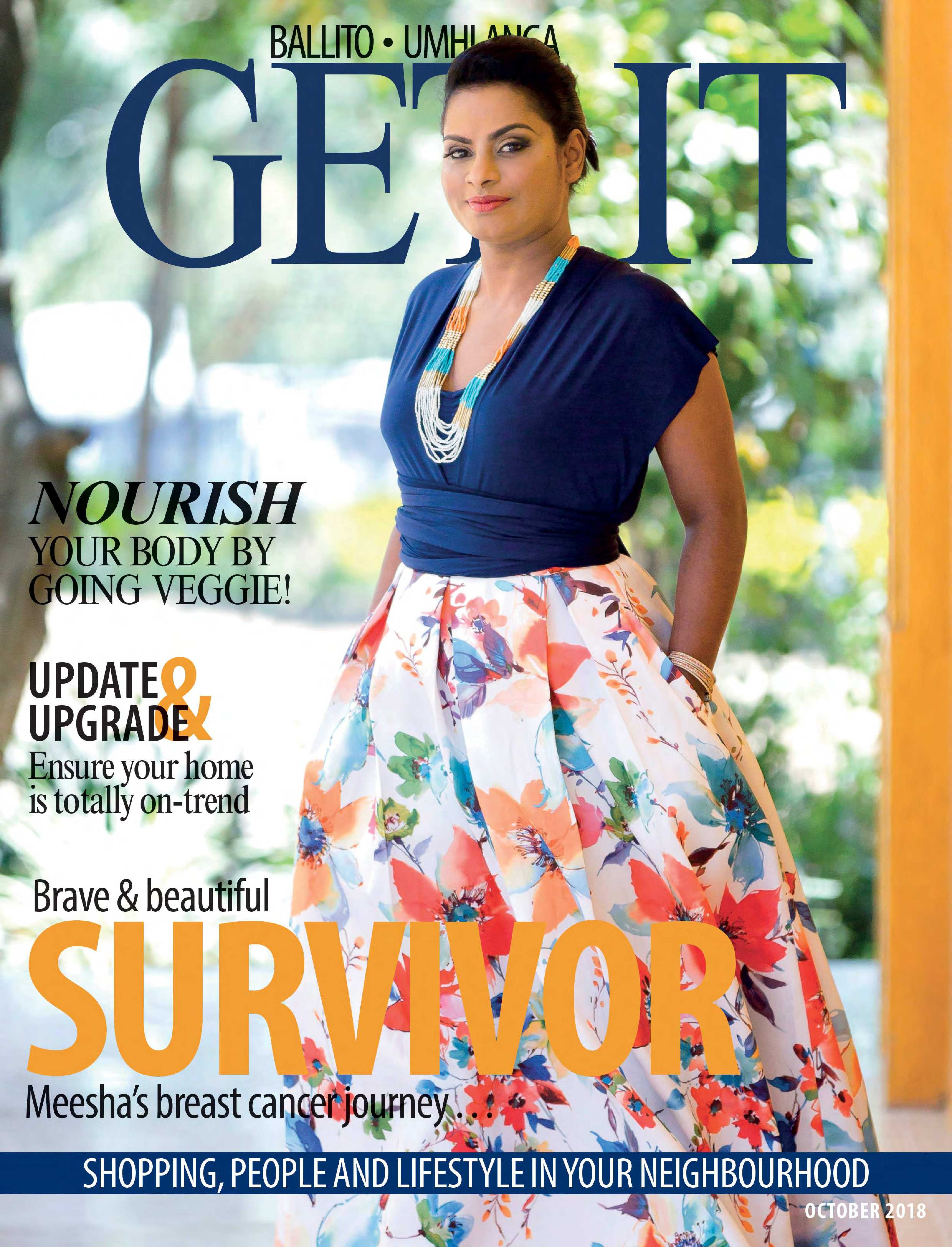 is a national brand of premium free magazines available in centres across the country.
to see other Get It magazines in the network.