Fibre 101
If you've seen workers digging trenches along sidewalks and driveways in your neighbourhood there is a pretty strong chance they are installing fibre. But, what exactly is fibre?
What is fibre? According to the clever guys at Vumatel (who do the installation) fibre is the most future-proof infrastructure for internet usage available. It is made of glass which has a far greater speed and bandwidth capacity than copper (ADSL) and no intrinsic value, meaning it is less likely to be stolen. Data travels through the fibre tubes like pulses of light. Because the fibre is made of glass, data can effectively travel through fibre at the speed of light. This means that as our internet usage demands increase over the next 20 years, fibre will be able to sustain and support that growth. Here are few more things you may not know about fibre…
What does fibre do? Fibre is the infrastructure in the ground (or overhead) that carries internet services straight into your home. Internet Service Providers (ISPs) configure services over the infrastructure to provide you with a service in your home.
How are areas chosen for fibre? Things like the size and density of a suburb are taken into consideration, as well as the specific market and its appetite for fibre broadband products, the technical feasibility of the project, the council's processes and amenability to the installation of infrastructure. Once all these boxes are ticked, community groups like the resident's associations and CPF groups are involved to find out whether the community is in fact interested in the project.
What are the steps for rolling out fibre? There are six phases for roll-out in a suburb. These are: Planning (a survey is conducted to determine how best to position fibre to the area and once complete plans are drawn up and submitted to council. The sidewalks belong to the municipality, so their sign off is required; Utility location and confirmation (the process is explained to each resident affected and there are people on-hand at all time for residents to talk to about the project – the Vuma guys are dressed in pink!); Construction (civil work begins and trenches are dug along the sidewalks for the network infrastructure); Reinstatement (sidewalks are reinstated to their original state and any damage to plants, irrigation and pavements will be reinstated as well); Fibre work (once the civil work is complete, fibre is provisioned through the protective ducting and is terminated to every residents' boundary wall. The fibre is tested for quality purposes and then the suburb is ready to go live); Get connected (once live, your property is fibre-ready and you can place an order for fibre to be installed directly into your home).
If you're wanting to get an in-home installation, consider using Vumatel. Their focus is on stability and speed. Vuma is not a service provider, they simply install the infrastructure and residents can then choose from a number of internet service providers, to suit their specific needs. Details: www.vumatel.co.za / info@vumatel.co.za / 086 100 8862.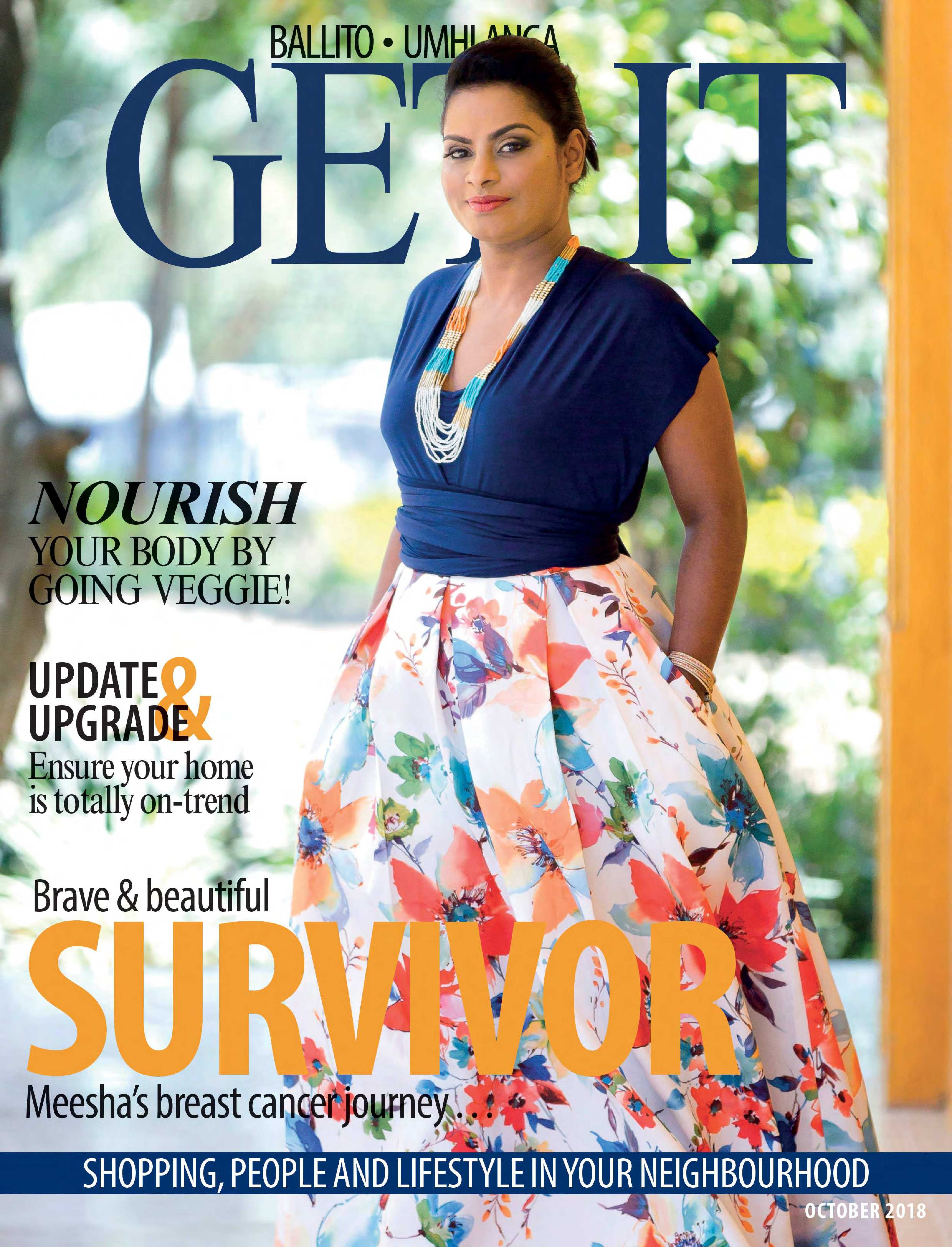 is a national brand of premium free magazines available in centres across the country.
to see other Get It magazines in the network.