The joy of adoption
The Message family:
Triathletes Roxann and Chad have been married for eight years. They adopted both their children, two-year-old Summer and two-month-old Jagger.

Tell us about your journey to adoption? As soon we got married we were desperate to start a family. After six months of trying and not falling pregnant, I went to the gynaecologist. Five years, three specialists, two artificial inseminations, six rounds of IVF and one miscarriage later we still didn't have the baby we so desperately wanted. After countless blood tests, laparoscopies, hysteroscopies, semen analysis, unending hormone injections, none of the three specialists could tell us why we were unable to fall pregnant, God had other plans. Two years into our infertility journey, Grace Family Church held an Adoption 101 workshop and we decided to attend. We heard about the entire process first hand from adoptive parents and got to meet some of their gorgeous children. I started volunteering at the Durban North Baby Home in 2006, because I had so much love to give. I decided to lavish it on babies who needed it most. We started the adoption screening process in June 2016 and were told not to get our hopes up. But, in August 2016 we got the call!
Tell us about your adoption experience? We were told we had matched with a baby girl in East London and we had three days to prepare for her. We hit Baby City and it was like a moment out of Pretty Woman. We told the sales assistant we needed 'everything'. He glanced down at my stomach, scoffed and walked away. Finally, we explained our situation and they helped us spend a small fortune on prams, baby monitor, car seat, bottles, nappies etc. Our friends and family were amazing and all dropped off essentials and second-hand baby clothes and items as well. We were very nervous walking into the baby home, but also beyond excited to meet our child. I was anxious that I wasn't going to have a connection with my new baby, but we had been counselled and told that while it wouldn't be love at first sight (and it often isn't with biological children either), the bonding was a matter of when and not if. However, when they brought this beautiful tiny baby girl out to us and placed her in my arms it was love at first sight. We were besotted. Our second adoption with our son Jagger was a lot smoother and we brought him home just last month.
What do you feel are some of the misconceptions of adoption? That we are doing a 'noble and great' thing in giving a child a better life. If I had R10 for every time this comment has been made we would be a very rich family! Nothing gets my back up more. What people don't seem to understand is how our children have changed our lives and how we are the lucky ones. They have given us the greatest gift of all, the gift of being parents. Our lives will forever be rich with love and joy because of these two perfect angels who have been entrusted to us.
What should people know about adoption? It's not always a long, complicated process. The screening takes a few weeks and equips you with all the skills you need to take on parenthood. In fact, we think every new parent should go through a similar counselling course where all the important topics are covered and you know you are fully ready to take on the mammoth task of raising children!
Photograph: Vanilla Photography 
Beningfield family:
Simbithi's Alan and Annie have been married for 24 years and have four children – James (15) and Dominica (13) are their adopted children and Jordan (9) and Keegan (7) are the couple's biological children.

Tell us about your journey to adoption? Alan and I had it all planned: two kids, white picket fence and a dog. Of course, it didn't work out like that and, after several years of trying, we decided to go the fertility route. It was an emotional roller coaster and eventually we decided to give it a break. While living in Johannesburg we had seen a couple in our church who had done a cross-cultural adoption. After speaking to our elder at our church he advised us to visit Themba Lethu, a children's home run by Glenridge Church. That's when we met James. He was such a cute baby with the most beautiful eyes. We decided then that he was going to be our child.
Tell us about your adoptions? We went through a private social services agency who started us on the journey of filling in many forms, getting character references, medical evaluations, financial standing, home visits and the asking of many hard and awkward questions. After two months we were allowed to take James home on a foster basis and then four months later our legal documents came through saying, "your adopted child is now regarded as if born to you." Meeting James felt strange at first, as you are meeting a little person who could potentially be your child, but you don't know them. As we spent time with him we fell more and more in love with him. Our second adoption was an easier process and went a lot faster. We dived straight in with Dominica. When we met her she gave her dad a big smile and fell asleep in his arms. He was smitten. We were tired and very happy!
And then you had two biological children? I fell pregnant with Jordan when Dominica was two and James was five. It was a total surprise and it took six weeks for me to even realise I was pregnant. A year and few months later I fell pregnant with Keegan. So, both Jordan and Keegan just grew up not realising there was any difference between all of them. Only when they started to learn about colour, at about five years old, did they realise that they are peach and their brother and sister are brown. When other children started asking about why they have a brown brother and sister Jordan and Keegan became aware of the difference between adopted and biological children. It doesn't affect how they see their siblings. To them they are just their brother and sister.
What do you feel are some of the misconceptions of adoption? We have had to get used to people staring at us and some people asking inappropriate questions. There were also many people who said "well done" but the truth is James and Dominica are a blessing to us. We were given a family when we desired one and we do not see our adopted children and biological children differently. They are all our children and we love them the same. Our children treat each other as true siblings.
Text: Monique De Villiers-Delport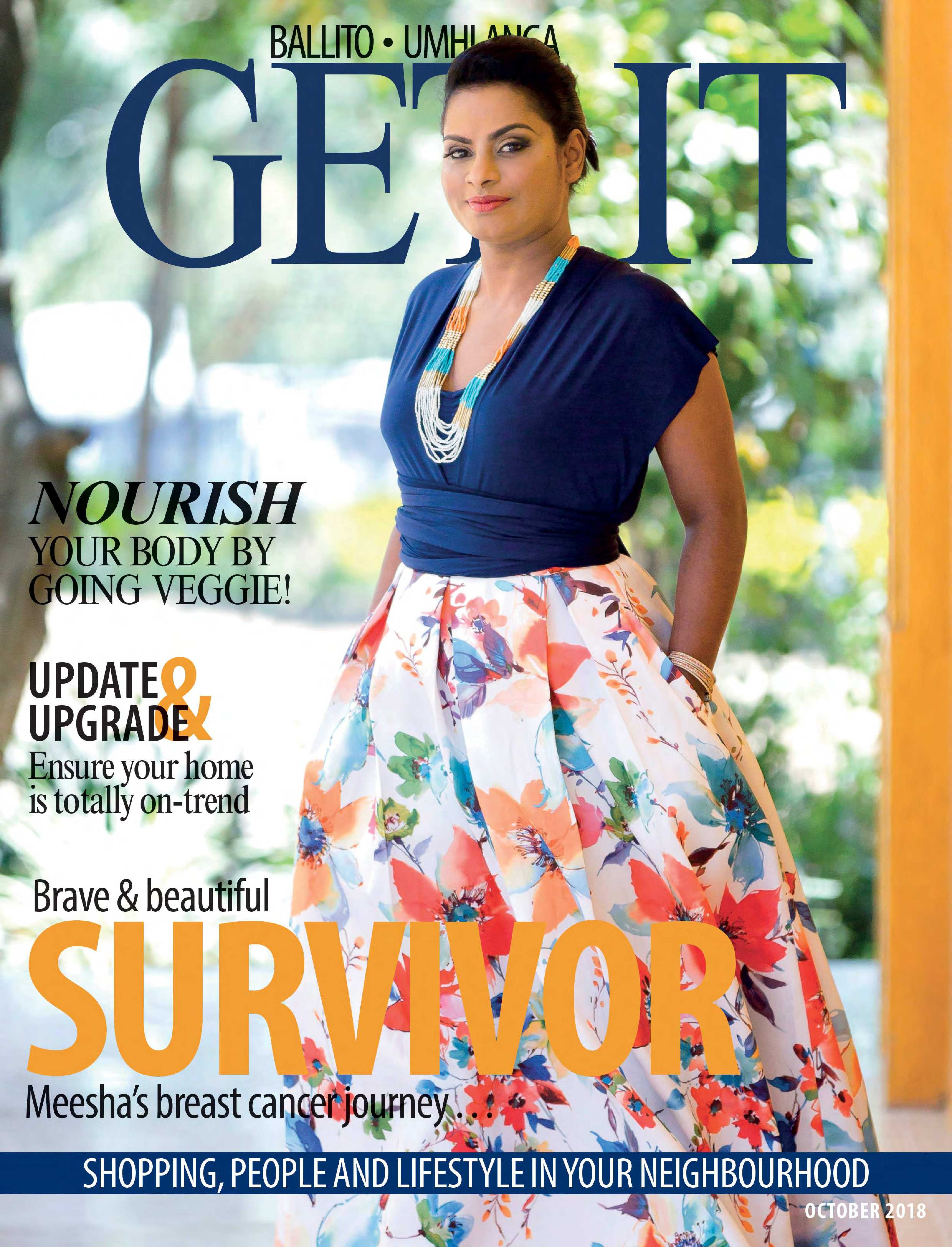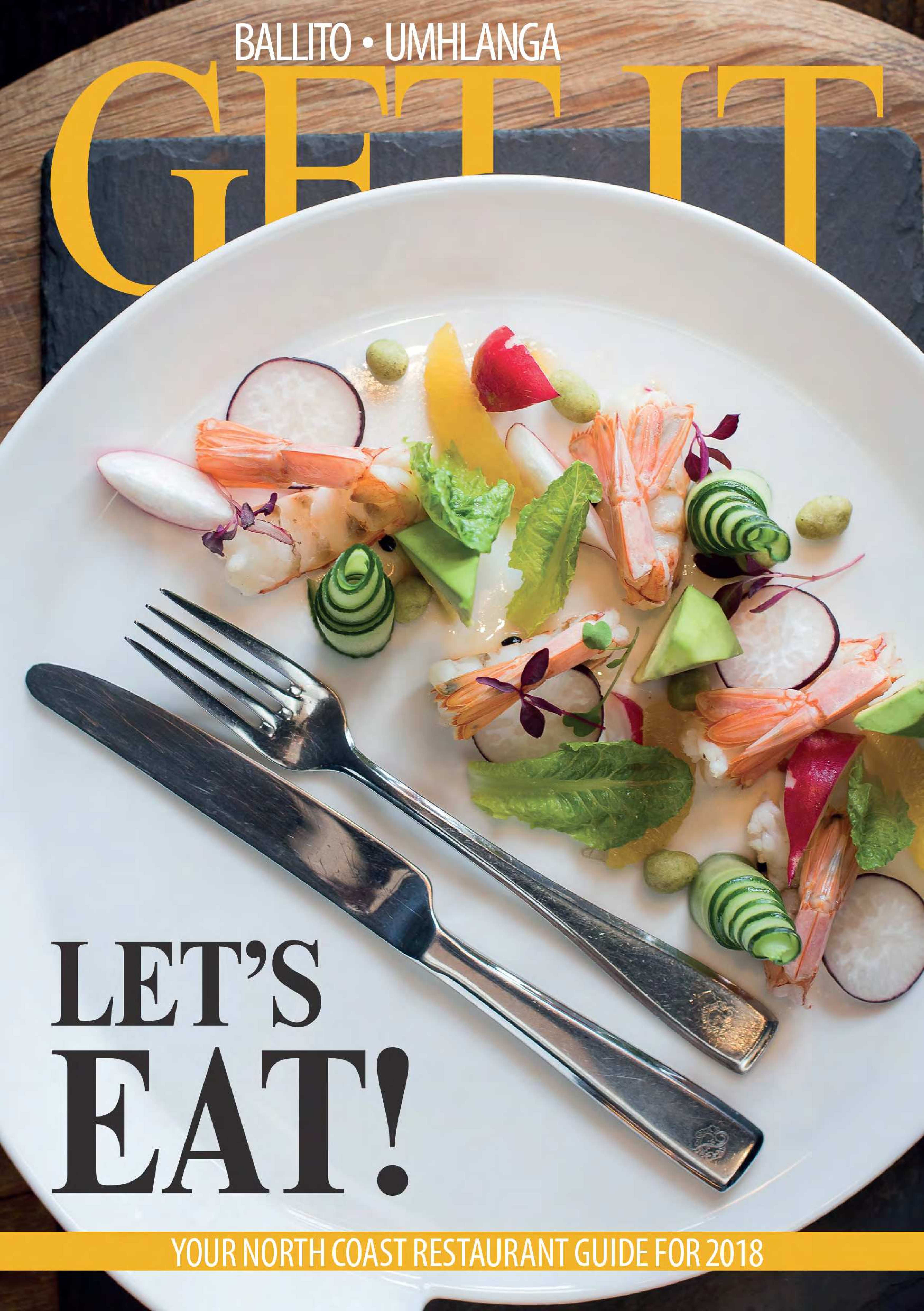 October spoil
Welcome summer with an extraordinary rosé
WIN a set of lamps for you and your bestie
In celebration of the Weylandts Home Store opening at the Ballito Lifestyle Centre we have two sets of lamps valued at R1 495 per lamp to giveaway to a reader and his or her bestie…
Spring spoil
We're celebrating the arrival of spring with a sundowner picnic…
is a national brand of premium free magazines available in centres across the country.
to see other Get It magazines in the network.