A family affair
As we seat ourselves at the trendy Lifestyle Market, conveniently situated directly in front of the Cookin Store at Ballito Lifestyle Centre, owners Adrie and Rob and their daughter and brand manager Sheraine, share their story. It's a story of passion, hard work and sheer determination and it starts with a love for food and family.
"I've always been passionate about cooking," says family matriarch Adrie, who is affectionately referred to as the 'Cookin Queen'. She and her husband Rob have been married for 33 years and have two children, JP and Sheraine. Their kids, Adrie says, were raised with a love for food and cooking and a strong understanding of the basic principles of hard work.
Cookin is a family owned and run store, specialising in high end fine kitchen merchandise. Their Ballito store opened just eight months ago and they have another smaller shop at Piggly Wiggly in the Midlands. But the Lauterbach family's journey started many years ago. 
Adrie started at the food supply company Fine Foods, which later merged with Unilever. After tiring of the corporate life, Adrie, with the support and encouragement of her husband, made a decision to take her love for food to another level. Having always dreamed of owning a coffee shop, she started her first business on tiny premises at a golf driving range in Glenwood. "It was a total life change. I went from a big corporate salary to earning nothing for months. But Rob supported me fully and helped ignite my food passion." Their business evolved and the couple later opened a convenience store inside the Absa building where they sold pre-packed meals and, eventually, went on to doing outside catering. "We learnt on the job and soon were catering for big companies like Bidvest and MTN. It was a lot of hard work with not much return, but we were determined to make it work. We closed the shop and put our focus on catering."
The industry took its toll on Adrie though, who was working long hours and missing her family. When Rob started his own construction company in 2005 and started building homes in the Midlands, the couple fell in love with the area. In 2008 they moved to the Midlands permanently where Adrie ran the admin side of the business. A shortage of built-in kitchen suppliers led to them starting their own joinery business. In 2010, their décor and kitchen business, 'Mint Fresh' was born. "We knew nothing about retail, but we bought a whole lot of Carroll Boyes stock and some glassware and we were ready to go!" When the focus changed to kitchen tools, they closed the joinery business and opened a store at The Junction in Nottingham Road, to much success. After a few years, the couple opened two more stores (in shopping malls) – a decision that cost them dearly. "Ten months later we had lost half a million Rand. Let's just say we learnt a lot, through the 'school of hard knocks'," laughs Rob.
In 2013 Sheraine, who studied graphic design and interior architecture, helped change the look and feel of the business and they renamed it to Cookin Stores. Stocking brands like Caroll Boyes and Joseph Joseph, amongst many others, Cookin Stores is now synonymous with high end fine kitchen merchandise. The Midlands store has since relocated to the very popular Piggly Wiggly where they have been extremely successful.
Their decision to open a store in Ballito was something they had been toying with for a few years, says Adrie. "We knew we were going to have to bring our A-game though, because Ballito is an upmarket, trendy and fast-moving market!" After loads of research and planning, they opened their R5 million Ballito store in November 2017. "We rebranded and upgraded our whole look and feel to suit this market," says Sheraine.
Their success, they believe, has always lay in the fact that they are owner managed and extremely passionate about what they do. "We love sourcing well-designed, trendy products and everything in the store is selected and curated by us. We believe in the brands we stock and our store is our happy place."
And they believe in making their store a happy place for everyone. "Everything starts and ends with us. We put our hearts into what we do and try to share our enthusiasm with our staff and customers. That's why we dance in front of the store every morning before opening the doors. It's just who we are."
Details: Cookin Store Ballito, Ballito Lifestyle Centre, Ballito / 032 586 0596

Text: Leah Shone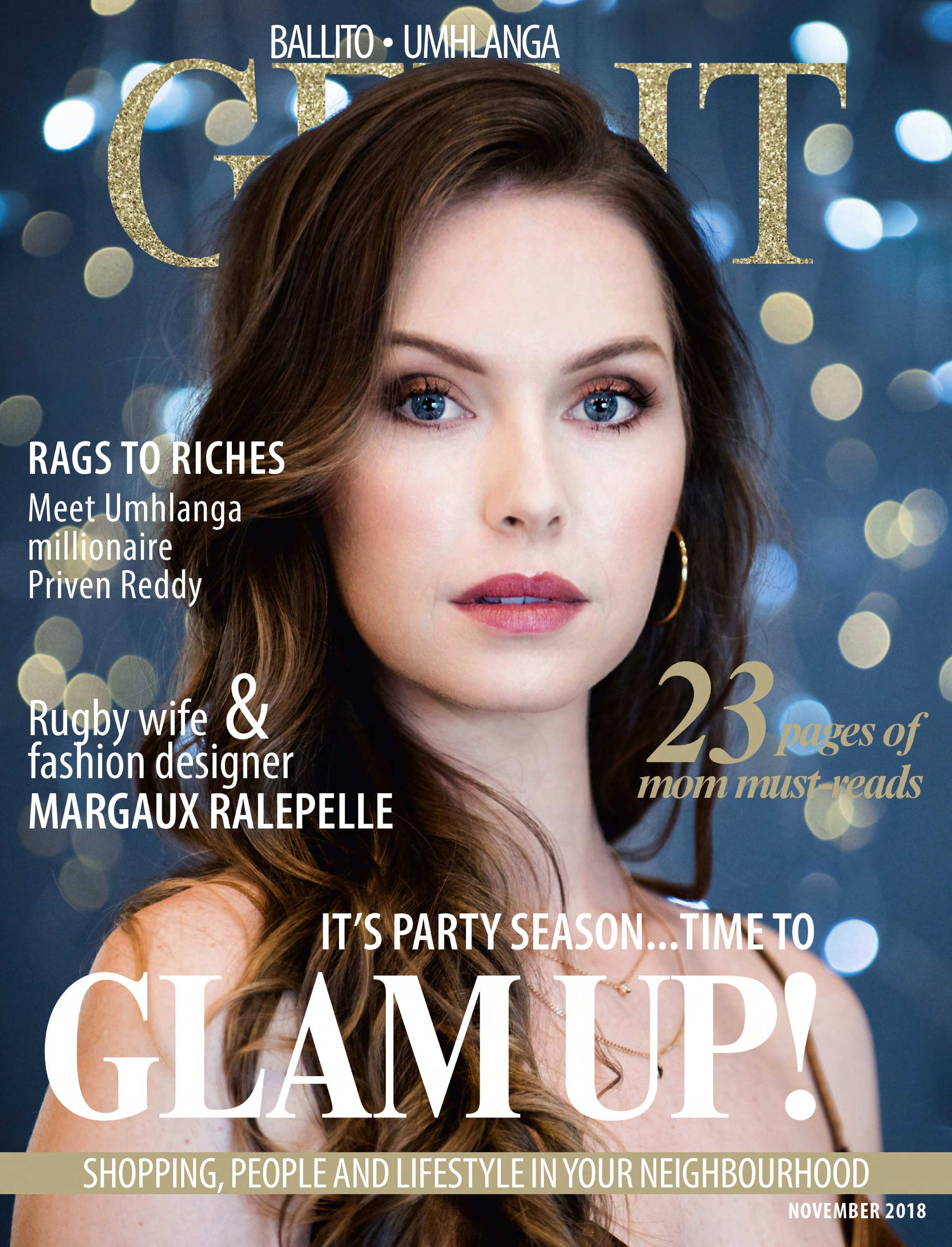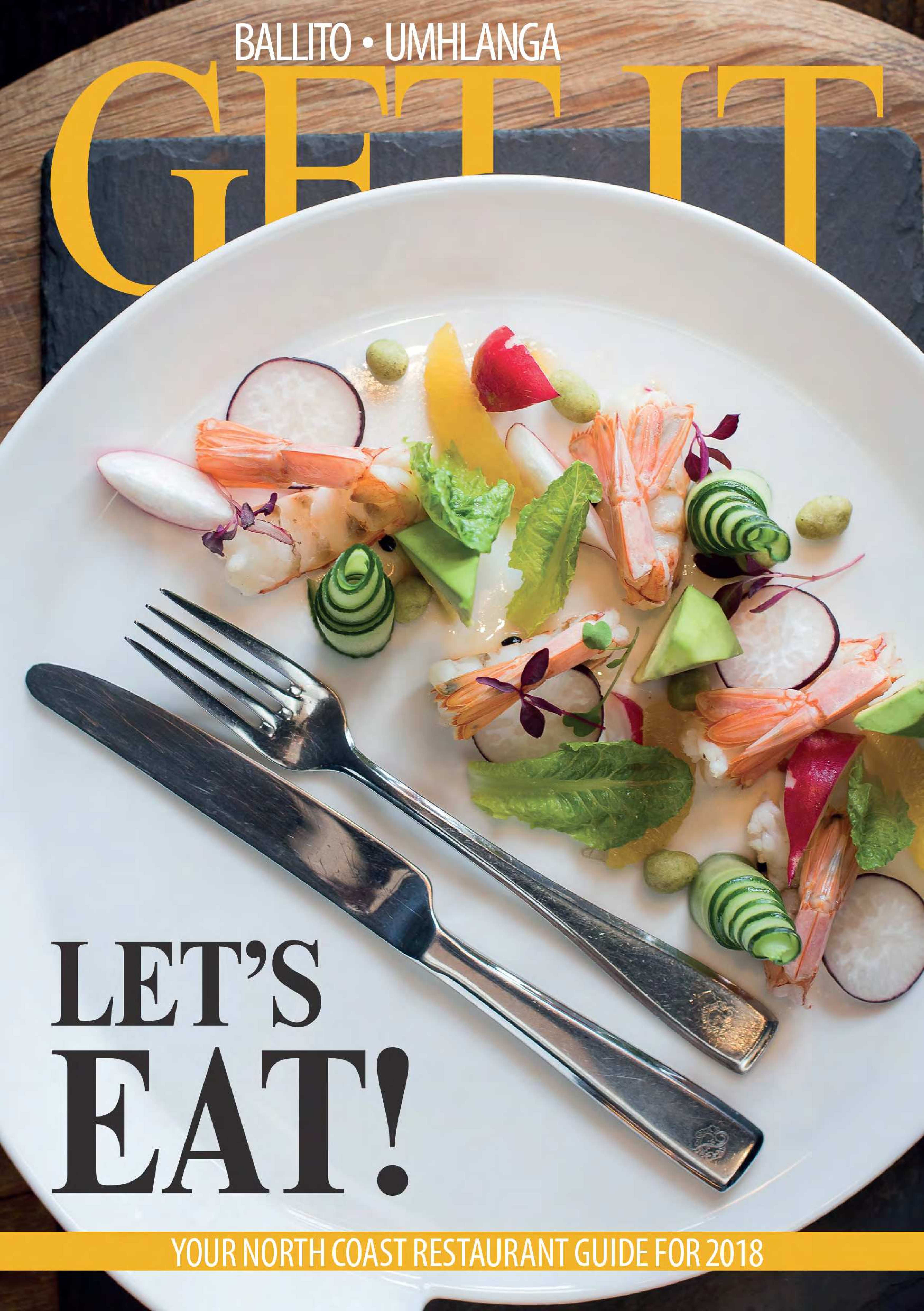 is a national brand of premium free magazines available in centres across the country.
to see other Get It magazines in the network.