Sensational spring skin
With so many lotions, potions and treatments on the market it's hard to know where to start when it comes to aesthetic skin treatments. According to Nu Youth Medical Aesthetics owner, Dr Michelle Wescott, there are three main stepping stones to great skin health:
– Improving your skin's protective barrier function: it's important to maintain hydration to protect the skin and for skin repair (basically it keeps all the 'good' stuff in and the 'bad' stuff out. Skin treatments that repair the skin barrier and keep the skin barrier intact are your first line of defence.
– Regulating the turn-over of skin cells and how skin cells mature (called the keratinocyte maturation cycle (KMC)). This is like a Spring clean – getting rid of all the old dead skin cells and replacing them with new fresh active cells. Treatments that support and promote the KMC are the cornerstones of healthy skin.
– Reducing skin inflammation. Inflammation is a natural response to everyday trauma to skin, like pollution, toxins and free radicals. Ongoing inflammation leads to sensitivity, dryness, acne, pigmentation, uneven skin tone, rough texture and impaired skin healing, therefore ageing. Skin treatments that reduce and stop inflammation are imperative to slow down the ageing process.
Skin health trends

Medical chemical peels: the most commonly performed aesthetic treatments, they involve the application of a chemical solution to induce a healing process in the skin. A chemical peel can remove several layers of old dry damaged skin, which will leave you with a more even surface, texture and skin colour. It has the ability to stimulate the formation of new elastin and collagen, therefor making skin firmer, more elastic thus improves the quality of skin. Various chemical solutions are available that work at different depths. Superficial, Medium & Deep. Advanced medical solutions used in combination are providing the best results with minimal down time and less side effects. One of the quickest treatments to do to get rid of dry old skin from winter and introduce a new, fresh glow to your skin for spring.  But be warned with our sunny climate, go slow! Less harsh peels more often are the answer to beautiful healthy skin and SPF 30 + daily is a must. I strongly recommend that you consult with a registered doctor who has completed an advanced program in chemical resurfacing procedures.
French Mesotherapy – Bio-Revitalization
Ever wondered what the secret of youthfulness is for French women and why they have such sensational skin? FRENCH MESOTHERAPY! This treatment involves a special hand injection technique where the whole face, neck and décolletage is infused with a poly-revitalising solution of 53 ingredients. This cocktail of vitamins, minerals, amino acids, anti-oxidant and hyaluronic acid feeds and nourishes the skin. Using three different injection techniques and depths this treatment targets all the layer of the skin, which is essential for healthy skin. If you are struggling with dry, dull, unhealthy and sensitive skin there is nothing quite like this treatment to give back that glowing hydrated skin. An excellent option for the more conservative person that wants a fresh natural glowing look.
Platelet-Rich Plasma Therapy (PRP) 
Aka the "Vampire Facial", this is a revolutionary procedure that involves withdrawing blood, taking the plasma that is rich in platelets, then re-injecting it into wrinkles and skin to create a more youthful look. The PRP contains hundreds of proteins called growth factors which are important for healing and rejuvenation. It can be used on the face, neck, décolletage, hands and scalp for hair rejuvenation. Can also improve stretch marks and acne scars.
Bio-Nutri Lift
Skin's health, quality and texture are three very important factors to consider when embarking on a "Spring clean" anti-aging treatment. Bio Nutri Lift makes skin look radiant, plumped and firm. This treatment combines two unique products: A hyaluronic acid gel (filler), smooths superficial wrinkles and gives an immediate lifting effect & NCTF 135HA, a revitalising solution of 53 ingredients to stimulate synthesis of elastin and collagen. Usually only requires one treatment for real visible results and positive changes to the skin. Filled with vitamins, mineral, amino acids and anti-oxidants.
Tissue Stimulators 
You have probably heard the phrase, "The children who will live to 200 years have already been born." This will have a significant effect on how anti-ageing treatments evolve in the next couple of years. Simply treating sagging and skin laxity without addressing all the components of an ageing face, like bone resorption, muscle, ligament and fat loss and decreased production of collagen and elastin simply just puts a band-aid on the problem. Tissue stimulators a new class of dermal fillers naturally regenerates volume and restores the shape that time has taken away. Thanks to its unique properties it not only corrects wrinkles and folds but stimulates your own collagen production to really treat the underlying causes of facial ageing. The effect is gradual and long lasting giving you a natural youthful appearance. The best thing about this product is the amazing texture changes that it brings about in your skin.
Skin Boosters
The buzz word when it comes to skin health is "quality of skin". This implies that the tissue under the skin that gives skin support needs to be thick, healthy, firm, plump and dense, so that the skin that drapes over it looks smooth and wrinkle free. Beautiful, radiant skin that does not require tons of make-up to cover it up is the key to looking youthful. Skin boosters introduce micro-droplets of Hyaluronic acid into the deep dermis to rehydrate the skin and stimulate the healing cascade increasing skin elasticity, plumpness and suppleness. Re-densifying the skin is one of those treatments that will stand you in good stead over time, two or three treatments a year will have you looking younger each year. Having good quality of skin is so forgiving. Works much like those nifty apps that transform your selfies into the "best version of yourself". If you look at how they change your pictures, changing the texture and tone of skin makes the biggest difference. Skin boosters are like watering the root of the skin to help it grow healthy. This should be a part of everyone's treatment protocol. These treatment techniques treat the ageing skin as a disease and rectify the problem.
Information supplied by Dr Michelle Westcott. MB.BCh (Wits) Adv. Dip. Aesthetic Medicine (FPD) Executive Committee Member of AAMSSA, Aesthetic and Anti Ageing Medicine Society of South Africa.
Safety comes first
While aesthetic medicine is rapidly changing and growing, so too are the choices of anti-ageing treatments and where to have them done. As such, Dr Westcott says, your safety must be your priority. "Select a qualified medical doctor, fully registered with the HPCSA, who has completed further accredited training in aesthetic medicine." She says doctors who make patient safety their primary concern is an absolute must for a positive outcome for the chosen procedure. "Never make the mistake of thinking that just because a treatment or procedure is 'non-surgical' or 'non-invasive' it means it is not a medical procedure, and can be performed by anyone. You need to take responsibility and take control of who you are allowing to inject and treat your body and face. Skin is the largest organ in the body, so it needs to be kept in the hands of medical professionals.  It cannot be stressed enough to avoid complications and risks."
Details: For more information and to find a qualified, accredited medical doctor for Medical Aesthetic Procedures in your area visit: AAMSSA (Aesthetic and Anti-Ageing Medicine Society South Africa) www.aestheticdoctors.co.za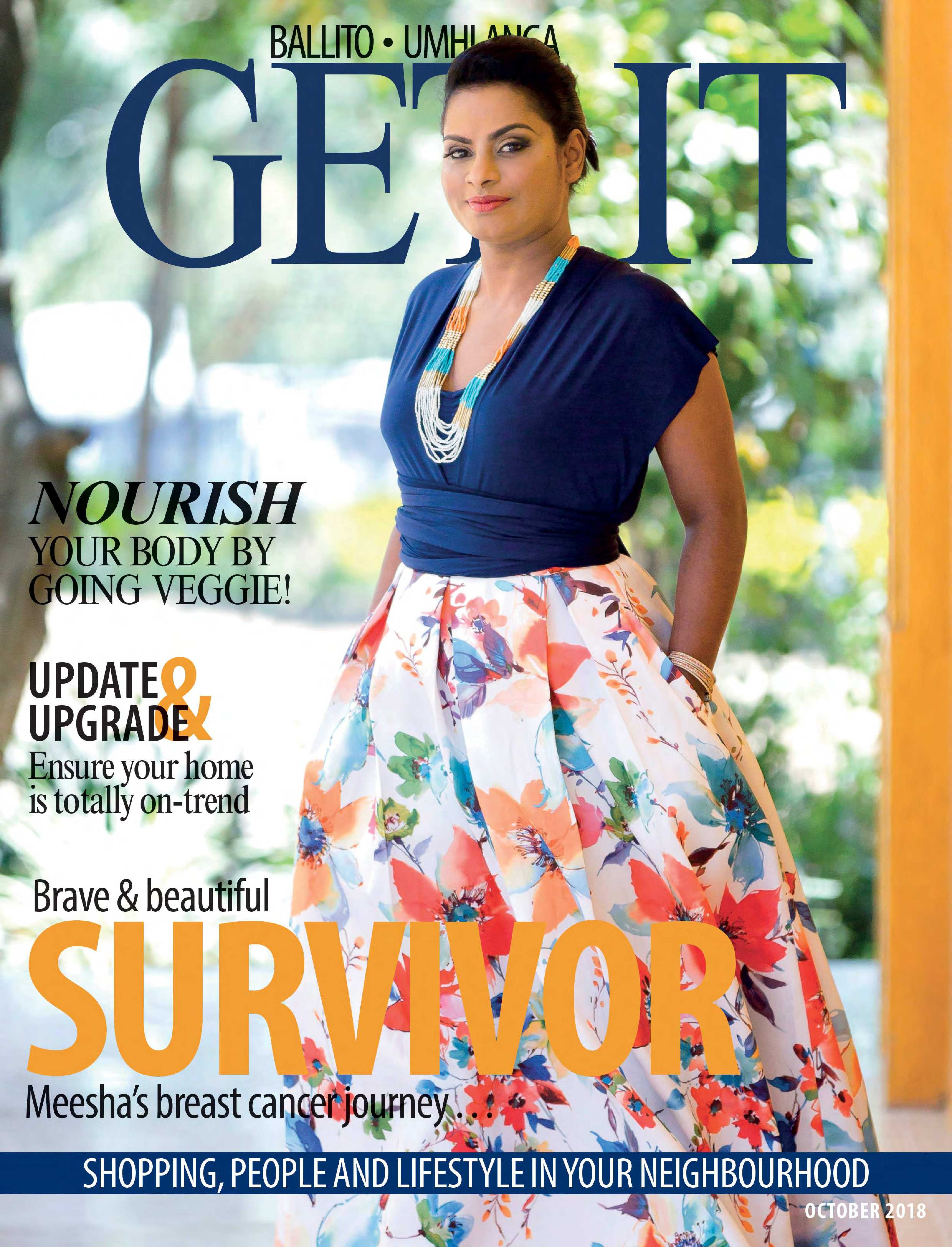 is a national brand of premium free magazines available in centres across the country.
to see other Get It magazines in the network.