Finding balance
Jade's passion lies in helping women build their self-confidence with a fit, healthy body and positive mind. She believes exercise is one of the best ways to achieve this.  "There is a lot of 'brokenness' out there and I've seen so many women struggling with their bodies and their self-esteem. It's amazing though, how reaching small physical goals (like being able to do one pull up) can help you feel like you are in control of your body and your life."
Jade didn't start out as a personal trainer. In fact, she has a diploma in sports management, a degree in sports science and an Honours degree in Biokinetics. When she started her working life, Jade had no idea she would end up becoming something of a 'life coach' for many of her clients.
But, over the last couple of years, Jade says she has discovered she has the ability to uplift someone purely by helping them feel secure in their bodies and fostering a healthy mindset.
According to Jade she owes a lot of who she is, and particularly her ability to relate to people from all different backgrounds, to her somewhat nomadic childhood.
With her dad a pilot, Jade spent most of her pre-teen life in Mauritius and then went to high school in Doha, Qatar. She started her tertiary education in Philadelphia in the USA before making the decision to move back to South Africa at the age of 19.
"When you move between countries you are forced to make friends and learn very quickly how to accept people from different walks of life for who they are and embrace their different cultures and backgrounds. I really believe this has helped me to understand people and their uniqueness and embrace each person's originality."
After completing her studies Jade started interning at IMF gym in Ballito as a biokinetisist and personal trainer. "The biokinetics frustrated me a little, because the healing process is often quite long and tedious. I really fell in love with the personal training side though."
Jade says she began to form strong bonds with her clients and really help women find their self-confidence again. "It is an amazing feeling being able to empower a woman and help her feel in control of her body, of how it works and what she needs to puts into it."
She started her company, Unjaded Fitness in 2016 and, she says, it has just evolved since then. "It's become so much more than just a personal training business. I've been able to form a community of ladies who have become a support system for one another."
Last year Jade was invited to instruct a high intensity interval training (HIIT) class at a women's wellness event in Salt Rock. More recently she appeared on stage where she led a yoga class in front of more than 800 women at Sugar Rush in Ballito for the Women's Health magazine's Fit Night Out event.
"I don't think I'm a typical personal trainer," she laughs. "Work doesn't end for me when I leave the gym. I carry on working for hours afterwards, working on finding holistic ways to improve people's lives through physical training, correct nutrition and, of course, feeding their emotional needs too."
Jade offers personal training at the Virgin Active gym in Ballito or on a one-on-one basis in people's homes in the Ballito area. She also has online training options available through Skype.
When she's not in the gym Jade is usually spending time doing something active with her boyfriend, Jeandre who is a professional rugby player.
"North Coasters are generally very health-conscious people, and I think the health and fitness industry really is the fastest growing industry in the world. People have become more aware of their bodies and how they look after them. I always tell my clients that it doesn't matter what you do, as long as you're doing something. The moment you stop moving is the moment you start ageing."
 Spring clean your fitness regime:
1. Buy yourself a new training outfit or pair of trainers! There is no better inspiration to hit the gym or go for a run than looking good!
2. Start something new. Take up a new sport or activity and do something different like boxing, to mix things up a bit. If you're going to gym, go with a plan!
3. Pin up an old photograph of yourself looking the way you'd like to look now! It's a lot more achievable and believable than pinning up a super model.
Details: Unjaded Fitness: 076 381 0427 / info@undadedfitness.com

Text: Leah Shone | Photographer: Chris Allan Photography | Hair and Makeup: Juliet Martin Makeup Eye | Styling: Ty Gormley, I'm Styling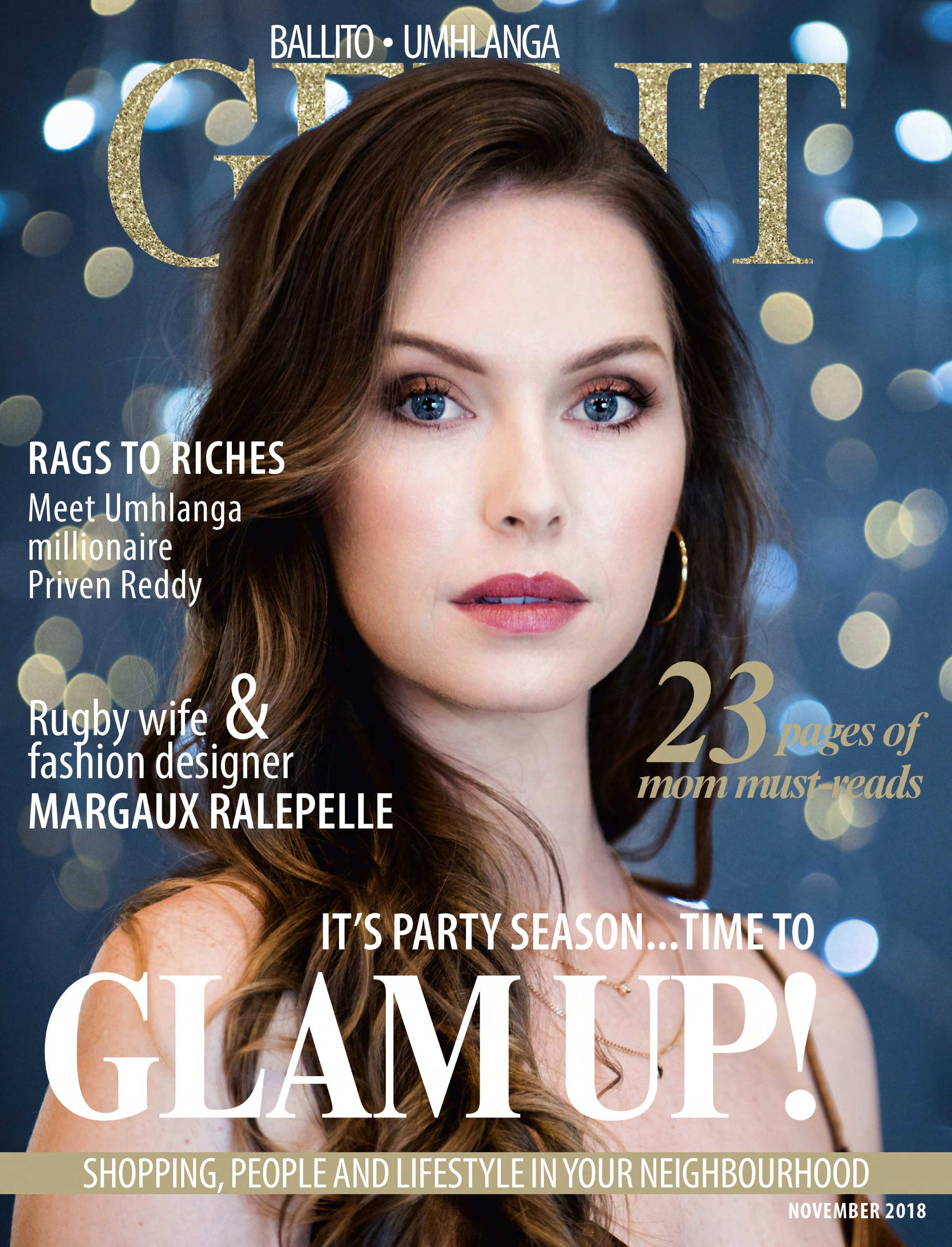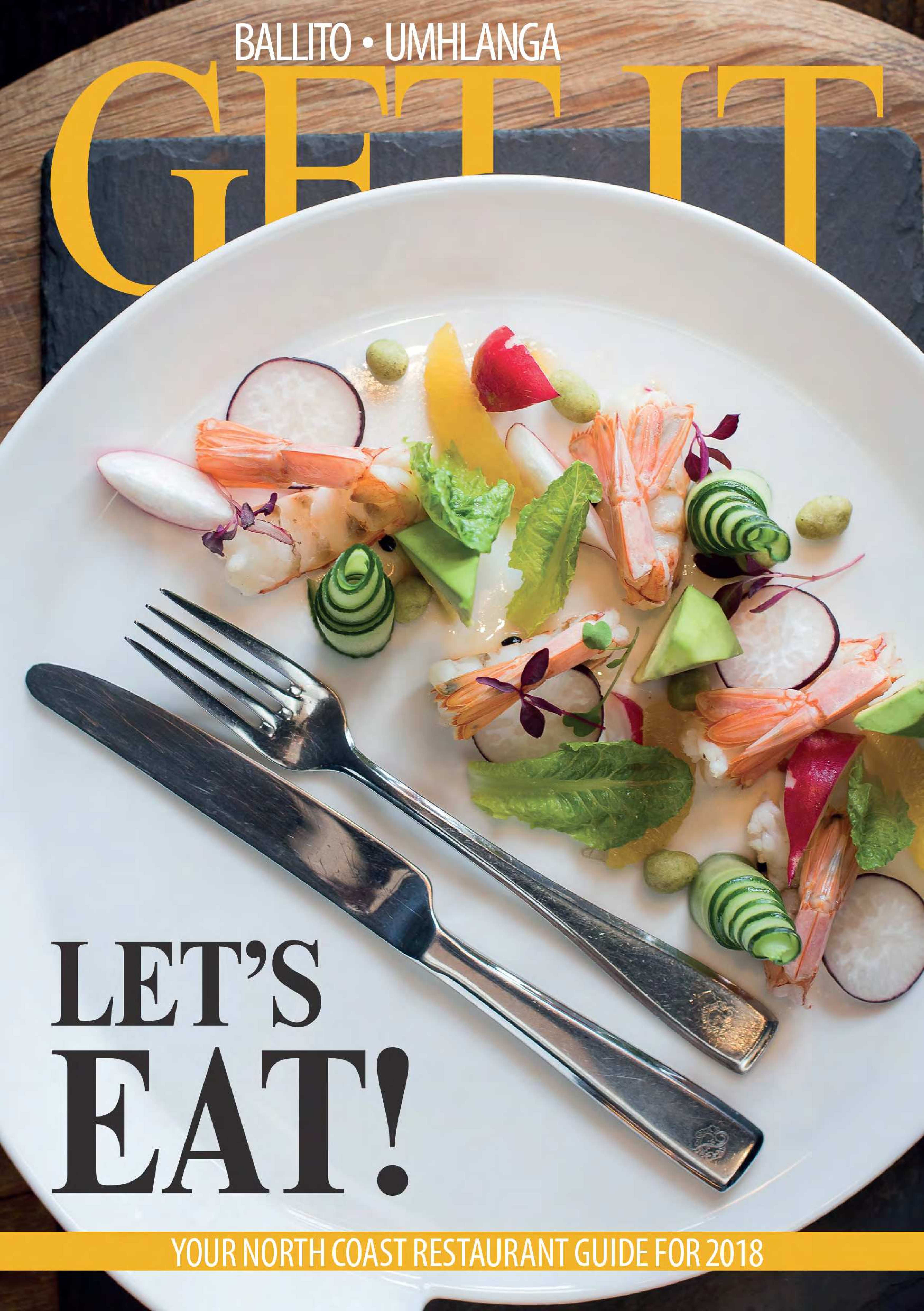 Light summer sparkles
We've got a hamper worth R300 to give to one lucky reader…
Glam up for the festive season!
Hollywood Carbon Laser Treatments are one of the newest and most innovative laser procedures on the market – and they're finally available in KZN! With immediate results and zero downtime, this treatment is perfect prior to a big event or special occasion!
All aboard the Holiday Express!
Why not do something fun and a little adventurous this festive season and enjoy a festive-themed train ride with your family?!
Elegant tots
Summer spoil
Summer's looking more and more colourful. With shades of sunset pink, marine blue, grenadine and more, these Chameleon ICE watches  go from the beach to the cocktail bar … beautifully!
is a national brand of premium free magazines available in centres across the country.
to see other Get It magazines in the network.