The Last Straw
Statistics tell us that currently only thirteen percent of the world's oceans are unaffected by humans and most single-use, non-recyclable plastic lands in our oceans, polluting the water and killing marine life.
Inspired by her love for the earth and nature, former competitive swimmer Sarah Ferguson started a non-profit company (NPC) called Breathe, to encourage people to stop using plastic straws for good. "If we don't act now, by 2050 there will be more plastic in the ocean than fish."
Currently a practising physiotherapist and Pilates instructor, Sarah retired from competitive swimming nearly 10 years ago. She spent a couple of years working and living overseas and opened her physiotherapy practice when she returned to South Africa.
"I struggled with retirement from competitive sport and, despite having a successful career, faith and life outside of swimming, I struggled with my identity away from swimming and went into a period of mild depression."
After working closely with a sports psychologist at the time, Sarah started investigating serious open water swimming as a way to use her talent for something bigger and more meaningful than her own personal goals. That was when Breathe was formed.
The volunteer-based organisation currently has six to 10 people helping it run effectively and the aim is to eliminate throwaway plastic pollution by encouraging people to rethink their plastic use.
"I have always loved nature, outdoors and animals with have a strong calling to look after the earth. I started seeing more and more the devastating effects of pollution I felt the simplest way to change that was by eliminating single-use products."
When Sarah isn't in the water taking part in pioneer swims challenging enough to make a statement on the issue of plastic pollution, she does talks at schools and for corporates and consults with retailers, offering alternative ideas and information for consumers.
"The challenging swims that I do have not been done before in areas that are directly or indirectly affected by the problem of plastic pollution. Unfortunately, plastic pollution is a global issue and even some of the most remote islands in the world are affected by the issue of micro plastics and plastic pollution."
Urging people to think before they use or buy something, Sarah says you should always ask yourself, is it really a necessity? "What went into the process of making it? Is it worth the imprint you are leaving for your children one day? I believe that we can change the forecasted statistics – but it starts with the individual and it is as simple as taking a step and refusing a straw."
The alternatives:
Pasta vs plastic?
As unbelievable as it sounds, well-known Italian restaurant chain, Lupa, offer their customers pasta straws instead of plastic ones! After investigating plastic straw alternatives, the team at Lupa visited one of their Italian suppliers and found the pasta 'Zitti' to be a perfect solution. We tested the Zitti and were amazed that even after 40 minutes, the pasta was firm and imparted no flavour into the beverage," says Lupa co-founder Guy Cluver. The straws, which are imported from Italy, are made from flour, water and salt and are dried in huge drying rooms which prevents the pasta from becoming too brittle. "We think that this is the most amazing solution, not only for Italian restaurants. They are totally bio degradable, have zero impact on the environment and can be collected, rinsed and donated to a local feeding scheme."
Going green
Although she has always been passionate about the environment, it was after moving to the North Coast last year that the Green Straw Company owner, Sally Ann Burgess, decided the plastic pollution problem was impossible to ignore.
"I take regular walks on the beach and the ever-increasing amount of plastic washed up on our shores propelled me into action. Now our environmentally-conscious company is driven by the passion of a few individuals who would like to make a small difference," says Sally. She explains that every straw, used for only about 30 minutes, can remain on our planet for over 2,000 years. "Not only do we have to be mindful of the pollution to our planet but also the harm that the micro plastic is doing to our animal and sea life. A hundred thousand sea animals and a million birds die each year due to plastic consumption."
Sally sources environmentally friendly straw options such as paper, bamboo and glass and supplies some of the biggest restaurants and outlets in KwaZulu-Natal (including The Oyster Box Hotel and Simbithi Eco Estate, amongst others). She also supplies wine estates and restaurants in Cape Town and has started exporting to Mozambique and Namibia.
"Every new restaurant that stops using plastic is a win for us. We hope that the larger establishments will follow suit and that plastic straws will not be permitted on shop counters in the near future."
Details: www.lupa.co.za / www.thegreenstrawcompany.co.za
Text: Monique De Villiers-Delport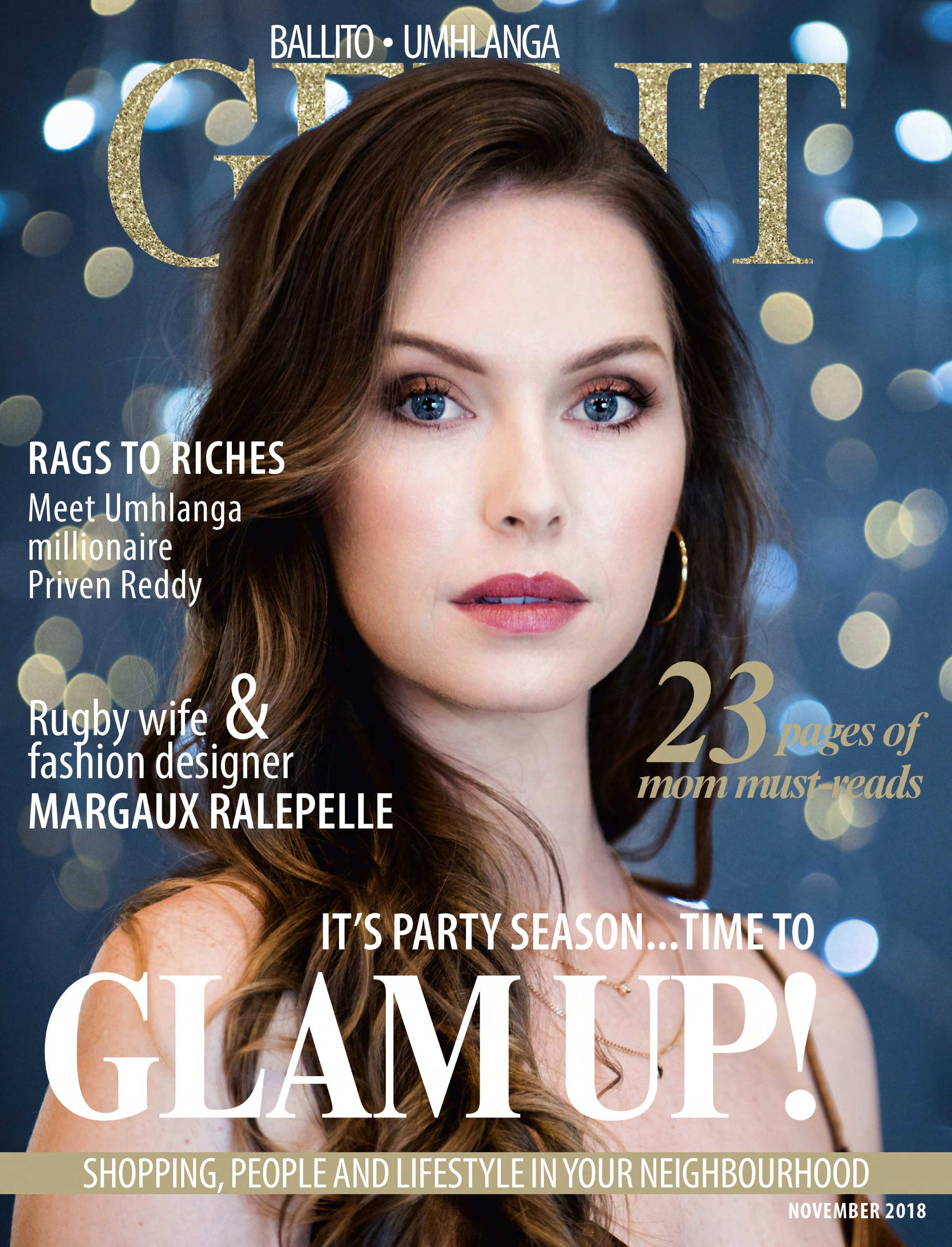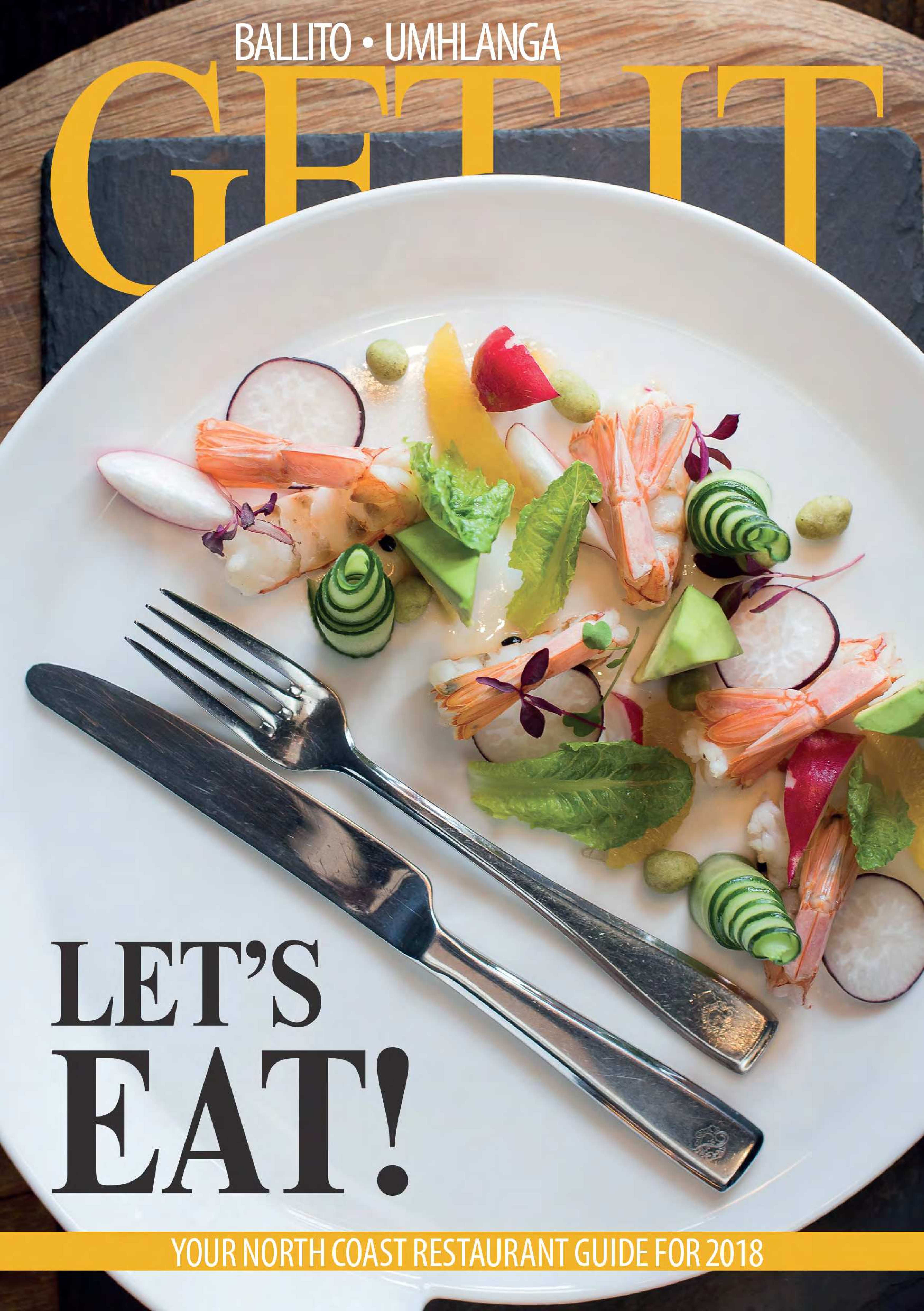 Light summer sparkles
We've got a hamper worth R300 to give to one lucky reader…
Glam up for the festive season!
Hollywood Carbon Laser Treatments are one of the newest and most innovative laser procedures on the market – and they're finally available in KZN! With immediate results and zero downtime, this treatment is perfect prior to a big event or special occasion!
All aboard the Holiday Express!
Why not do something fun and a little adventurous this festive season and enjoy a festive-themed train ride with your family?!
Elegant tots
Summer spoil
Summer's looking more and more colourful. With shades of sunset pink, marine blue, grenadine and more, these Chameleon ICE watches  go from the beach to the cocktail bar … beautifully!
is a national brand of premium free magazines available in centres across the country.
to see other Get It magazines in the network.