For the love of running
When Salt Rock's Sarah Swainson decided she wanted to run the Comrades Marathon she literally couldn't even run around the block. Now, 13 years later, Sarah has not only completed eight Comrades and countless other marathons, but she is also the founder of the Dolphin Coast Striders running club's Jump Start programme, which encourages non-runners to lace up and hit the road!
Tell us about your personal running journey.
In July 2005 I started a new job and got chatting to a colleague who was training for her first Comrades. She told me that the training was like building blocks and you just had to be committed, determined and slightly mad. That was when I decided to run Comrades. I never for a moment realised that this decision to start running would forever mould my life going forward. I soon discovered that getting running fit would involve a lot of hard work and eating a fair amount of humble pie. I invested in a good pair of running shoes and started walking with a bit of running. I joined the Rand Athletics Club feeling completely intimidated and trying to hide how inadequate I felt. I will never forget the front guys, who time after time came back and fetched me. To this day, you will most probably find me towards the back of the pack and you'll probably hear my laugh before you see me, but I love being on the road. I love running and everything it has given me.
Tell us about the Jump Start programme.
In 2016 I was running our club time trial on a Wednesday night and overheard a group of ladies saying they wished they could train for a 21km race, but didn't know how to do it. It took me right back to 2005 made me realise that I had forgotten how intimidating it can be to join a new group when you're just starting out. I came up with the idea to put together a programme for people who had never run before or those coming back after a long break. Dolphin's Jump Start programme was designed to take the fear and intimidation out of the starting to run. The programme is 10 to 12 weeks and slowly builds towards either a 10km or 21km race. In 2016 we had 20 Jump Start runners complete the 21km, and 20 runners complete 10km. This year we had 40 runners finishing their first 10km, many of whom couldn't run 500m when they started. I stand in awe of each and every Jump Starter who sticks to the programme and doesn't give into the voice that said it was too hard.
What has distance running given you?
Apart from possibly having sore knees in old age (!) long distance running has given me so much, both mentally and physically. It has been life changing. The training has taught me discipline. The tough runs have taught me steely determination. Solid friendships, regardless of race, age and gender, have been cemented on the road and finally, crossing that finish line after working hard for something has made me want to achieve more and chase bigger dreams in all aspects of my life. Yes, there is a high probability that my knees will ache in years to come, but I know that it has been worth every step.
Details: www.dolphincoaststriders.co.za
Text: Leah Shone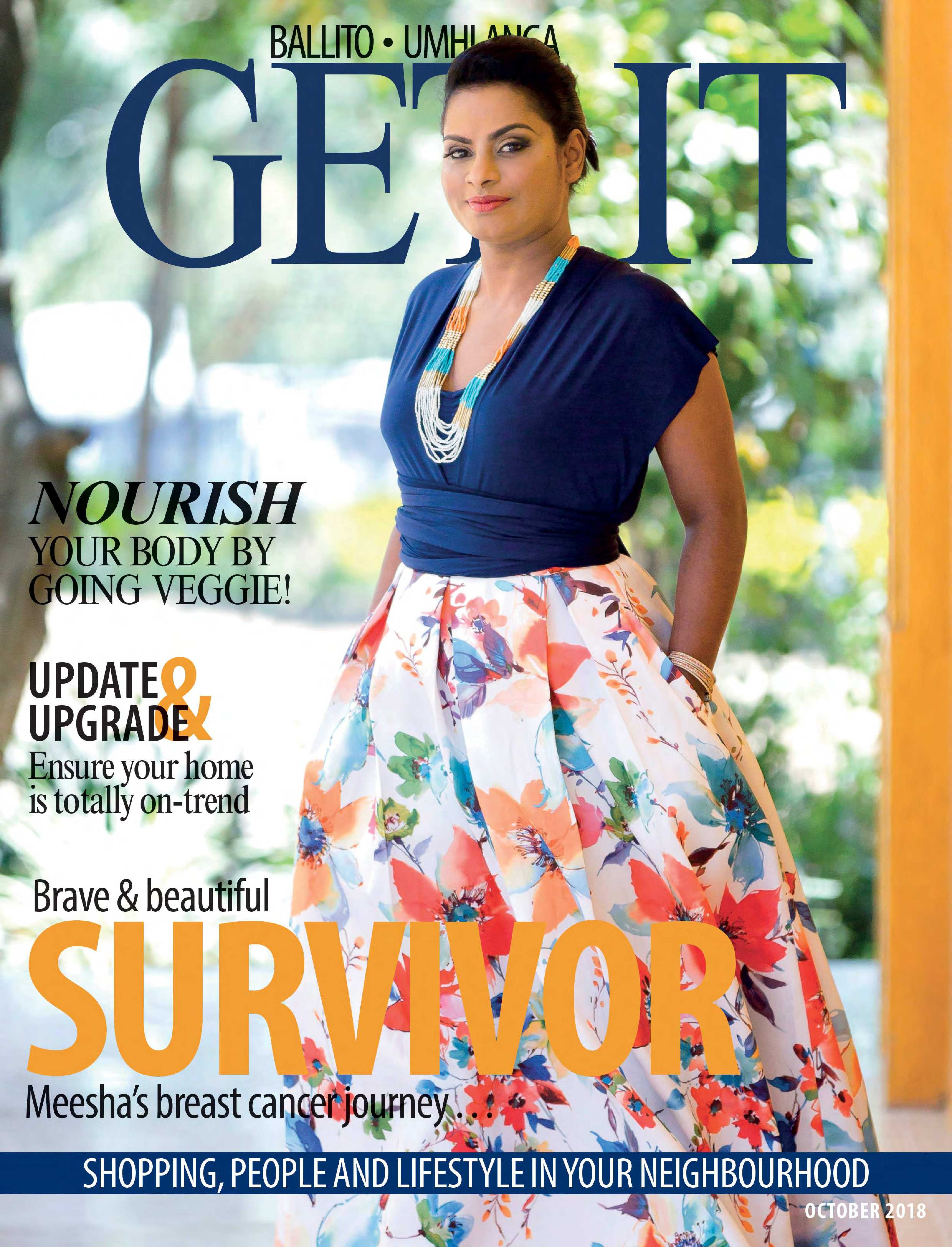 is a national brand of premium free magazines available in centres across the country.
to see other Get It magazines in the network.